Episode 32: An Affirmation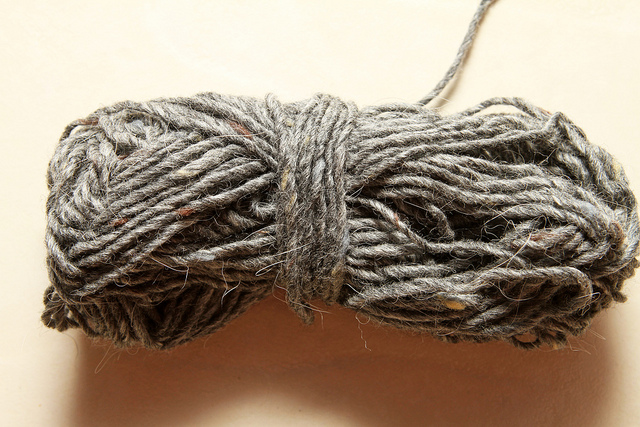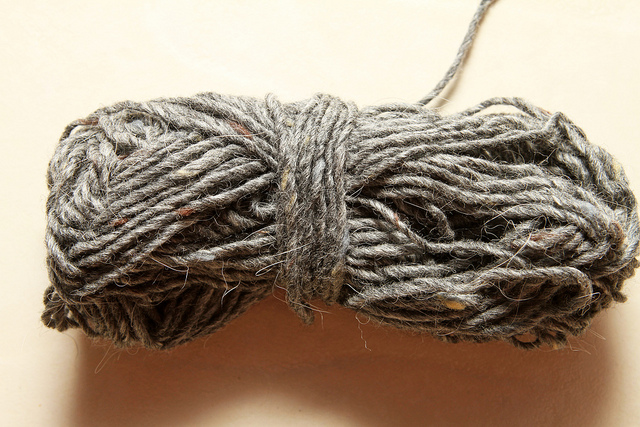 This episode includes the following segments: Ever-expanding Skill Set, Double Happiness, and Gratitude Journal.
LISTEN:
Ever-expanding Skill Set
I've been using my improvisational skills to make this South African inspired meatloaf ever since I learned of the dish ten years ago. Here's my best attempt at pinning down a recipe.
Bobotie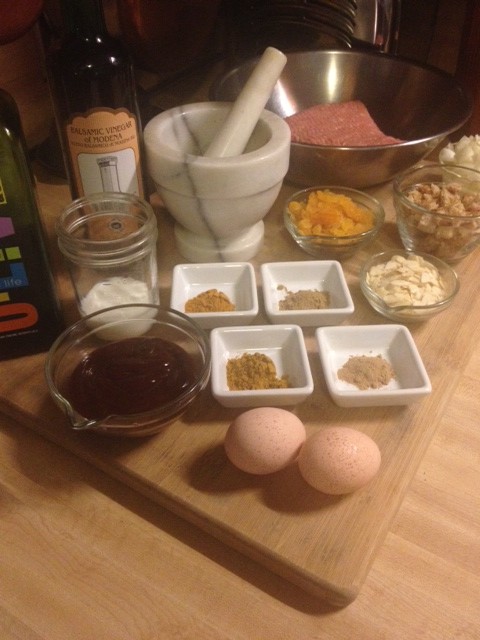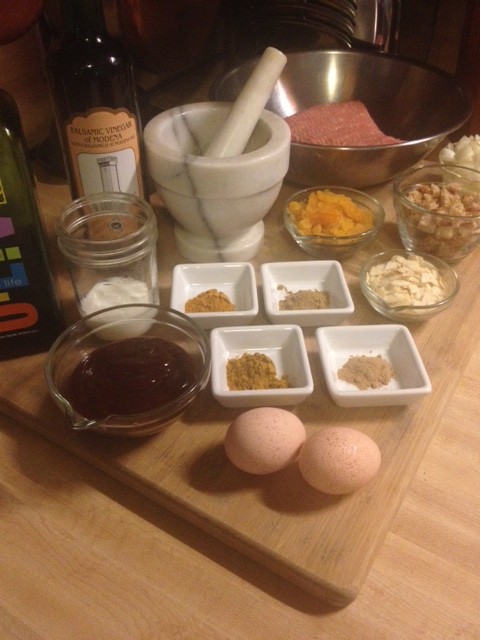 1.25 lbs. ground lean turkey
2 slices of stale bread, toasted and cubed
2 eggs
1 tblsp. whole milk or half & half
1 medium onion, diced
1 clove garlic, diced
1 tblsp. balsamic vinegar
1 tblsp. high quality ketchup, jam, or chutney
1/4 c. dried apricots or golden raisins, diced
1/4 c. blanched almond slivers
1 tsp. cumin
1 tsp. sweet curry powder
1 tsp. tumeric
1 tsp. lemon peel powder
1/2 tsp. ground coriander seed
1/2 tsp. salt
freshly cracked black pepper
your favorite homemade or store-bought BBQ sauce
Preheat oven to 350.
Prepare one regular or two small loaf pans. I like to use two small loaf pans, so that I can serve one meatloaf and freeze the other. This recipe freezes exceptionally well.
Place first four ingredients in a large bowl.
Coat a cast iron skillet with olive oil, and sauté onion for five minutes. When translucent, add garlic and sauté for another minute. Add next two ingredients and heat until bubbly.
Pour contents of skillet into the large bowl.
Add fruit, nuts and spices to bowl. Mix thoroughly.
Spoon mixture into prepared pans, making sure there are no air bubbles. Top with BBQ sauce.
Bake until meatloaf is cooked through (bubbly all around edges of the pan). This takes about 20 minutes for two small pans or 45 minutes for a large loaf pan.
I like to serve bobotie with roasted cauliflower and a green vegetable or salad. It is so much more exciting than plain old meatloaf!  Join in the fun of the Bulk Bins Cook-along by posting your recipes, photographs and links to the Ravelry forum.  You can also tag your posts on Instagram or Twitter with #bulkbinskal
Double Happiness

This week, I made plans to visit the Maryland Sheep & Wool Festival on Saturday, May 3rd.  I look forward to meeting listeners and new friends and taking part in the excitement of the day.  Samuel has designed a logo for a field bag so that fans of the show can identify me in a crowd. I also ordered a new shipment of buttons to give away.
A few weeks ago, when Kris of Halcyarn knitting accessories sent my prize project bag, she included a gift for a lucky YAYH listener.  I've decided to hold a little contest to see what your creative ideas are for festival shopping on a very tiny budget.  Visit the contest page to enter.
Gratitude Journal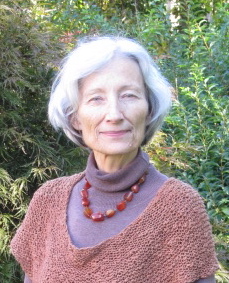 The older we get, the more difficult it can be to find mentors.  I believe in the student/mentor relationship, and have been very fortunate in my choice of mentors, and fortunate also that others have sought my mentorship.  Sometimes I meet or hear of someone about whom I can say, "I want to be like her when I grow up."  This week, in a video suggested by Paula of Knitting Pipeline, I found another.  Her name is Renate Hiller and in this video she shares her philosophy about the importance of craft. She begins by talking about the spindle, but really her point applies to the practical arts in general.  In Episode 4, I shared some of my thoughts about the importance of empathy — in particular, the necessity of educators to develop their capacity for empathy.  Renate Hiller's teachings are an extension of that core idea.
Today, more than ever, the crafts have the mission to reconnect the human being to the Earth and her substances, bring healing to the senses and soul, and foster the creative capacities of the human being. — Renate Hiller