Episode 176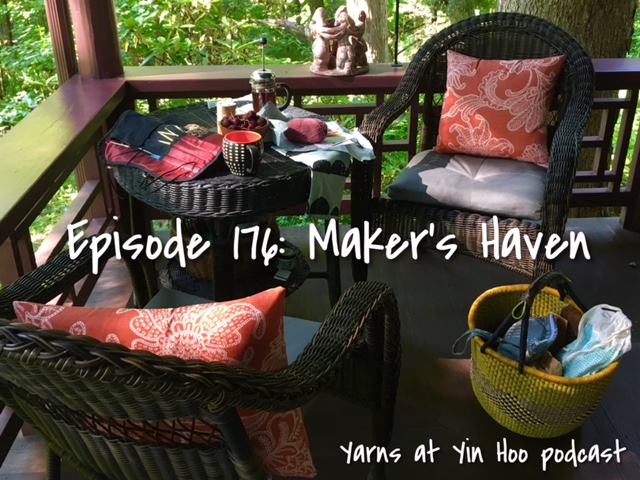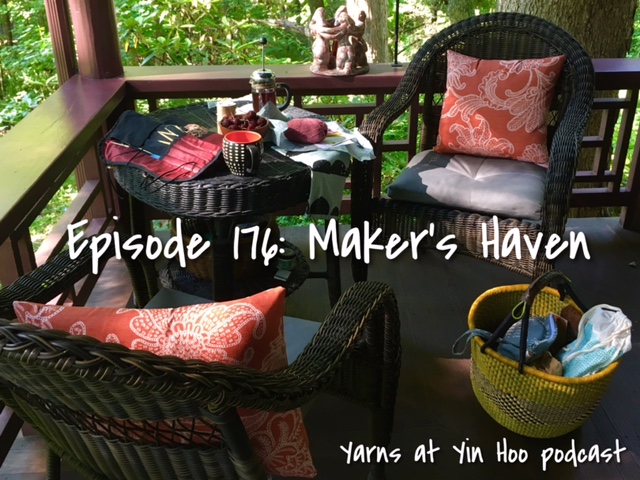 It's been a beautiful week here on the porch of Yin Hoo. In this episode, I talk about making progress on knitting, fleece processing, and sewing projects. I also review some of the gorgeous Brushwork yarn from Blacker. Listen for the details of how to enter a prize draw for 4 balls of this plush and beautiful limited-edition yarn.
---
The Front Porch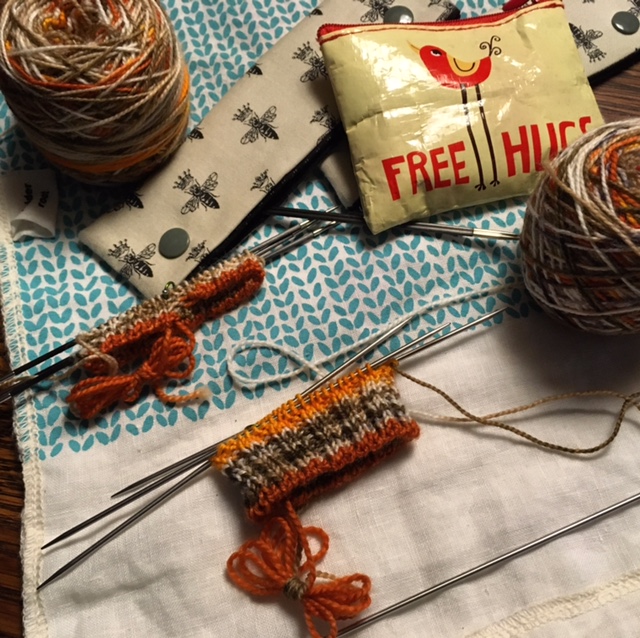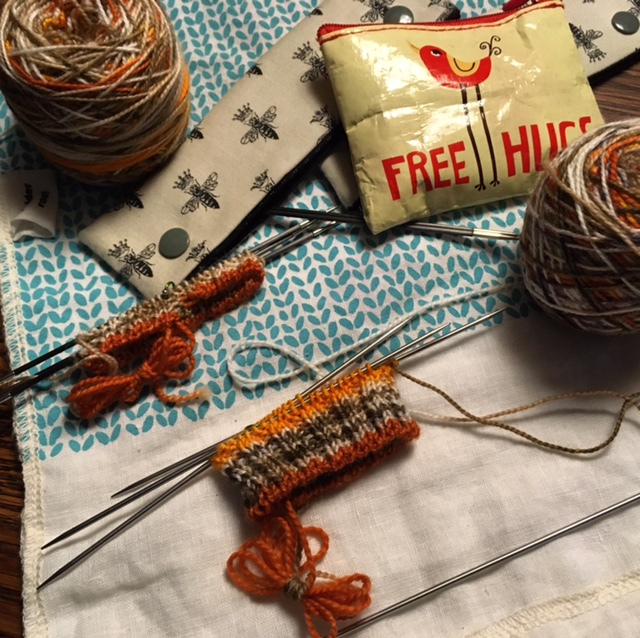 ---
The Back Porch
This week, I took the time to wash a portion of the Cheviot X fleece I purchased at Maryland Sheep & Wool this year.  Just look at the extraordinary crimp.  The staple length averages 6″ and the fiber is wonderfully lustrous. After a 24-hour cold water soak, which removed the majority of the dirt and grease, the fleece endured one hot scour bath and one hot soak.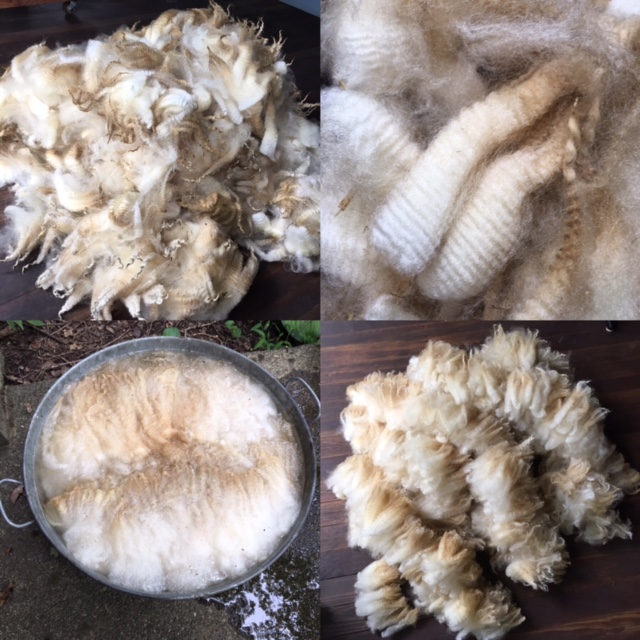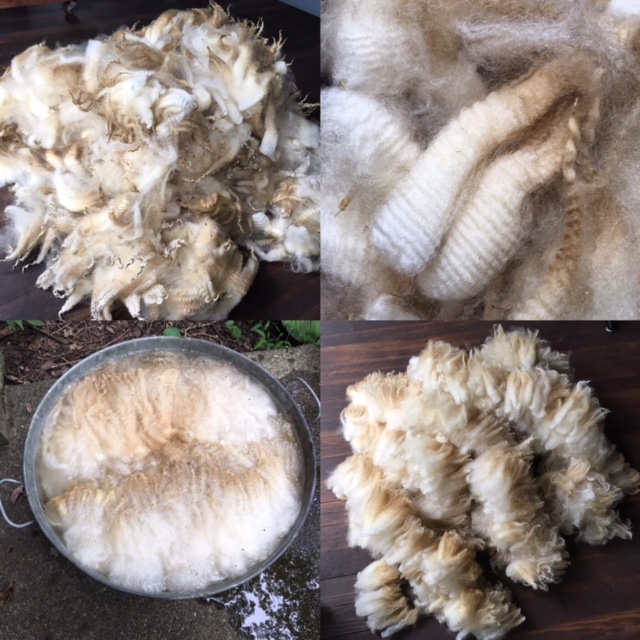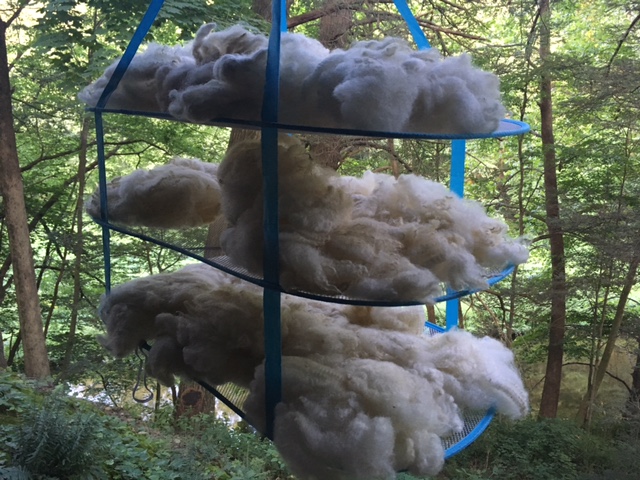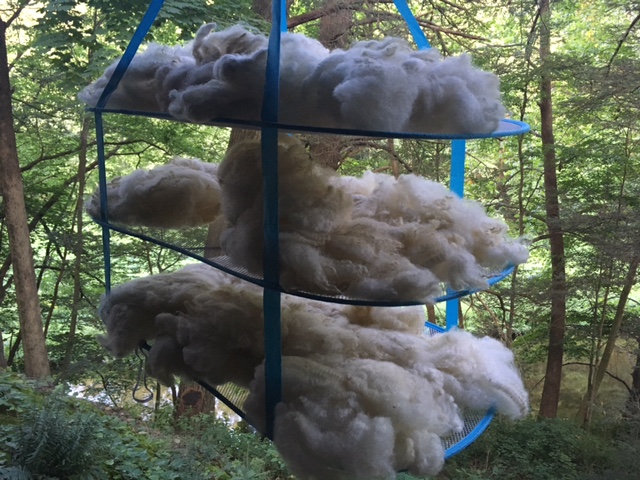 ---
Brushwork Review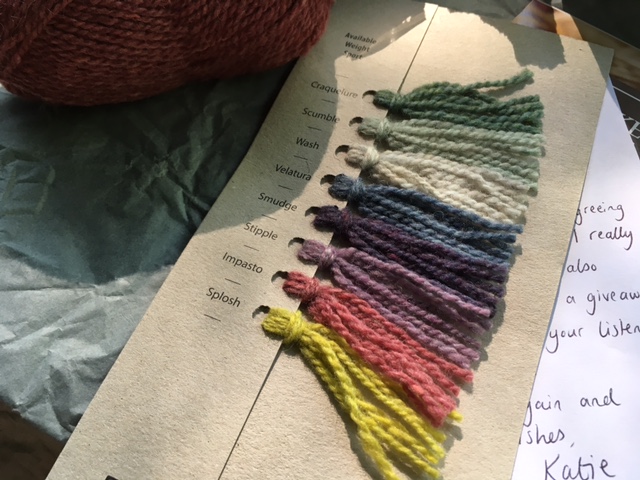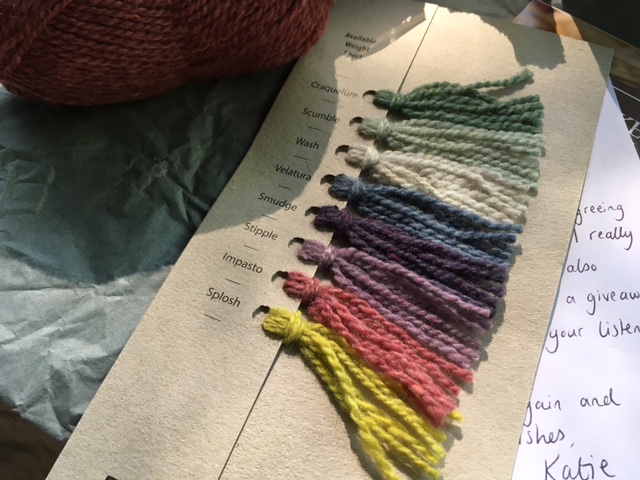 Blacker Yarns sent a ball of their new yarn for review. I received the Impasto colorway, and knit two swatches on US4 needles.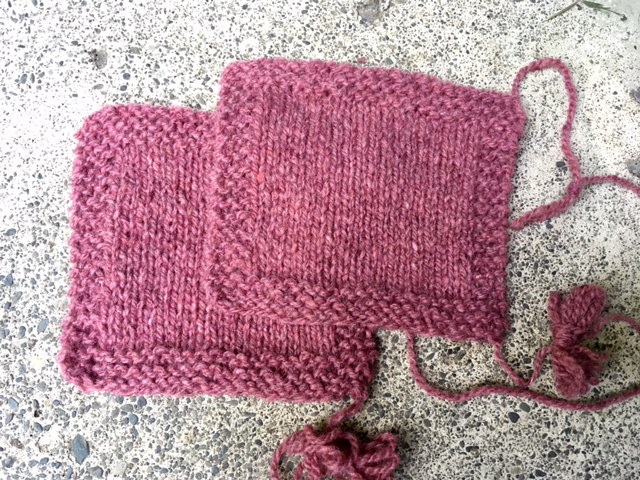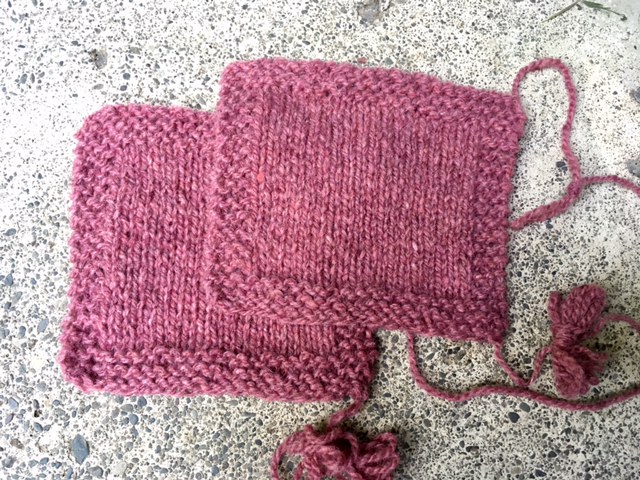 This sport weight,  2-ply, woolen-spun yarn is plump and bouncy as you knit; it is plush and velvety upon soaking and blocking. The knitted fabric has real integrity and softness, a combination that is quite unusual. Because the fibers have been dyed in the wool and blended, some qualities in the color include tweediness, heathering, and even a bit of frostiness, as undyed fibers form a halo above the knitted surface. The first thing I thought of was a hat, cowl and mitts set, maybe with some colorwork. This yarn would be incredible worked up into cables or texture.  At first, I was doubtful about the appropriateness for a shawl or anything with drape — but a bit of drape did emerge in the soaked and blocked swatch. I think this yarn would pair well with any woolen-spun yarn in stash.  What comes to mind is a sweater in a neutral color featuring a colorwork yoke knit in two or three of these Brushwork colorways.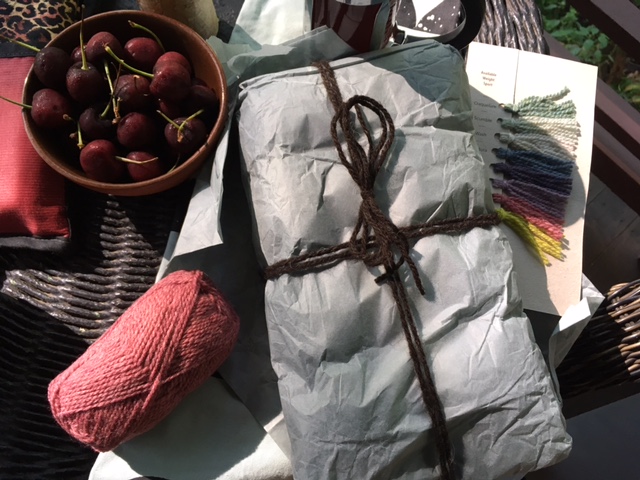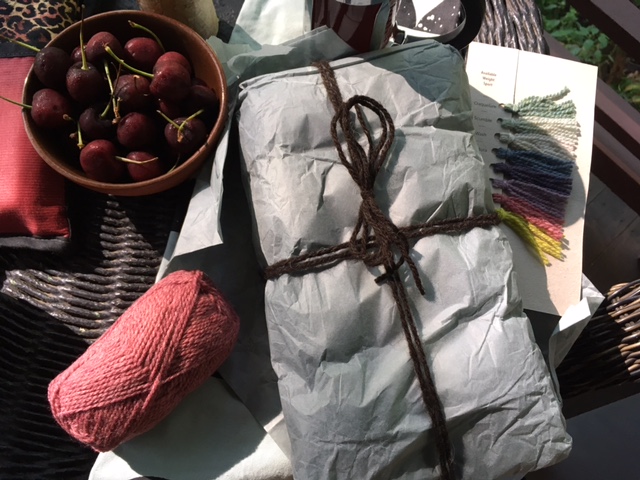 Katie sent along 4 balls of Brushwork yarn (660 yards) in the Velatura colorway, a beautiful, rich blue. Yes, I peeked into this package! Enter to win by posting in the Yarns at Yin Hoo thread on Ravelry.