Episode 84: Asymmetri-CAL Cast On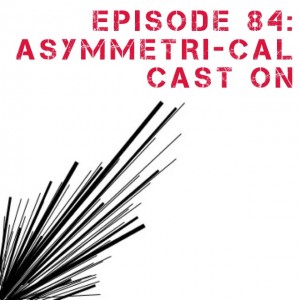 This week's episode features the following segments: The Back Porch, The Front Porch, Ever-expanding Skill Set, Off the Shelf, And Sew Forth. I've just returned from a mini-holiday in Burlington and Saratoga Springs, finding fun things to do during down time and enjoying Bovine Social Club's performances at Nectar's and Caffé Lena. There was lots of farm-to-table dining and a beautiful sunset cruise on Lake Champlain. I found some gorgeous fabric at Nido and worked diligently on the Blóm shawl. Now it's back home and time to cast on for the second annual Asymmetri-CAL. What will you be making?
---
The Back Porch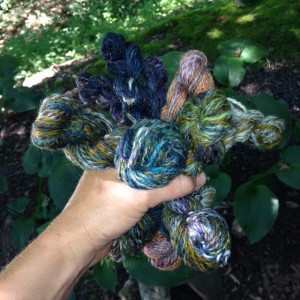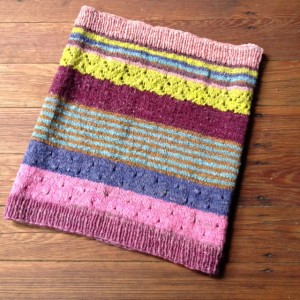 ---
The Front Porch
Join in the second annual Asymmetri-CAL by making an asymmetrical garment or accessory by September 30. You can knit, crochet, sew, or even develop a woven object. Conversation and planning will take place on the Chatter Thread.  Information about prizes is located on the Finished Object Thread, where you can post a photo of your FO for a chance to win. Tag your posts with #yayhasymmetrical on social media.
---
Ever-expanding Skill Set
I've designed an asymmetrical shawl and I'm looking for a few test knitters. If you can comply with the parameters below and you're interested in test knitting, please send me a personal message.
Yarn: approximately 600 yards fingering weight yarn (400 yards Color A; 200 yards Color B)
Needles: US size 5 or 6
Pattern directions sent: by August 15
Test knitting complete: by September 15
Pattern release date: October 1
---
Off the Shelf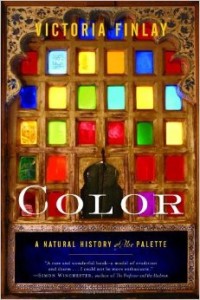 August 2 — Green
August 9 — Blue
August 16 — Indigo
August 23 — Violet
August 30 — The End of the Rainbow
---
And Sew Forth
I wore my second Schoolhouse Tunic to Caffé Lena, where I met Sophia and Lisa of the Ichigo Abroad podcast. The second round of this pattern is certainly more successful than the first, since I felt confident about the steps and executed some ideas to adjust the pattern. Thanks to kconnors, I've added a sewing podcast to my playlist, and highly recommend ThreadCult.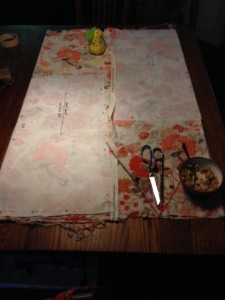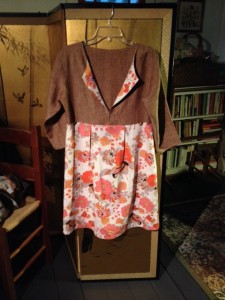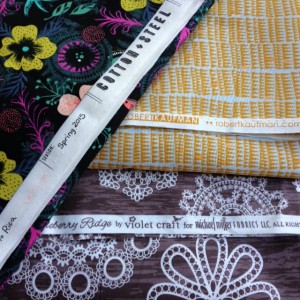 ---