Episode 82: Tasting Menu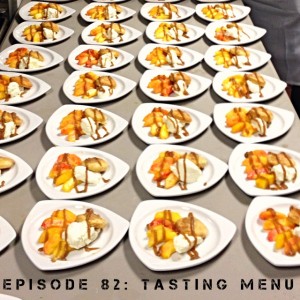 This episode features the following segments: The Back Porch, The Front Porch, Ever-expanding Skill Set, Off the Shelf, and Sew Forth. Yin Hoo's kitchen has  undergone Phase 1 of an update and the counter space has improved as a result.  I review my stint as a guest chef at a local restaurant. New projects are going on the needles, Tour de Fleece spinning continues, and I finally made time for sewing the Schoolhouse Tunic by Sew Liberated in 100% linen. Plus, a few notes on the black, brown and white chapters of our summer read-along, Color by Victoria Finlay.
---
Ever-expanding Skill Set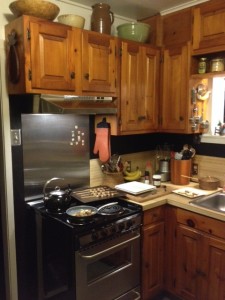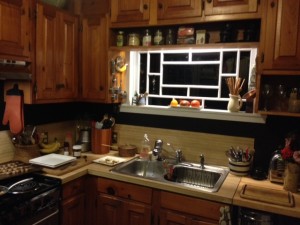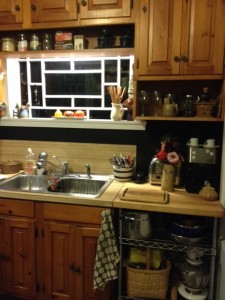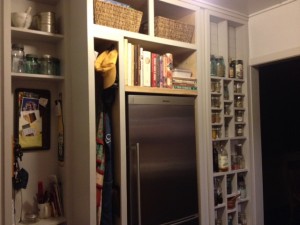 ---
Off the Shelf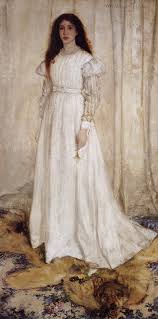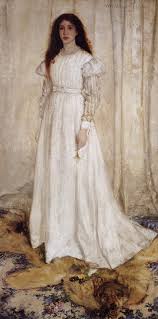 Yarns at Yin Hoo listeners are invited to join in the read along of Color. Victoria Finlay's chapter on white is fascinating. I especially enjoyed her discussion of Whistler's Symphony in White No. 1, but I couldn't continue reading until I had looked up the image.  The white of the woman's skin, dress, the flower she holds, and the background are ethereal and even virginal.  But what about the expression of the animal at her feet?  Whistler had either a wicked sense of humor or a penchant for theatrics!
Join in and read along!
July 5 — The Paintbox; Ochre
July 12 — Black and Brown; White
July 19 — Red
July 26 — Orange; Yellow
August 2 — Green
August 9 — Blue
August 16 — Indigo
August 23 — Violet
August 30 — The End of the Rainbow
---
 And Sew Forth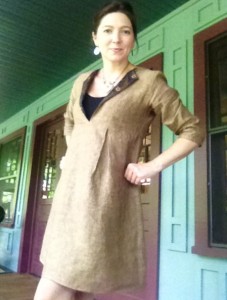 I've been longing to carve out the time to work on the Schoolhouse Tunic. Yesterday, I thought I would have just enough time to cut the fabric, but then I ended up working on the project for several hours.  Today, I finished the dress.  It is a well-written pattern and I like the results.  I elected to elongate the skirt so that the garment would be more like a dress than a tunic. I chose 100% linen for the dress and a printed quilting cotton for the facings. I'm most impressed with how the top and shoulders fit; I have very wide shoulders and sleeves tend to pinch under my arms if they are not correctly sized.  There are clear directions for top stitching and I LOVE the way my topstitching came out!  When I make this dress a second time, I will reduce the width of the skirt panels and increase the width of the front pleats The dress is a bit roomy on the bottom, but completely comfortable without looking frumpy — great for spring, summer and into fall.