Episode 234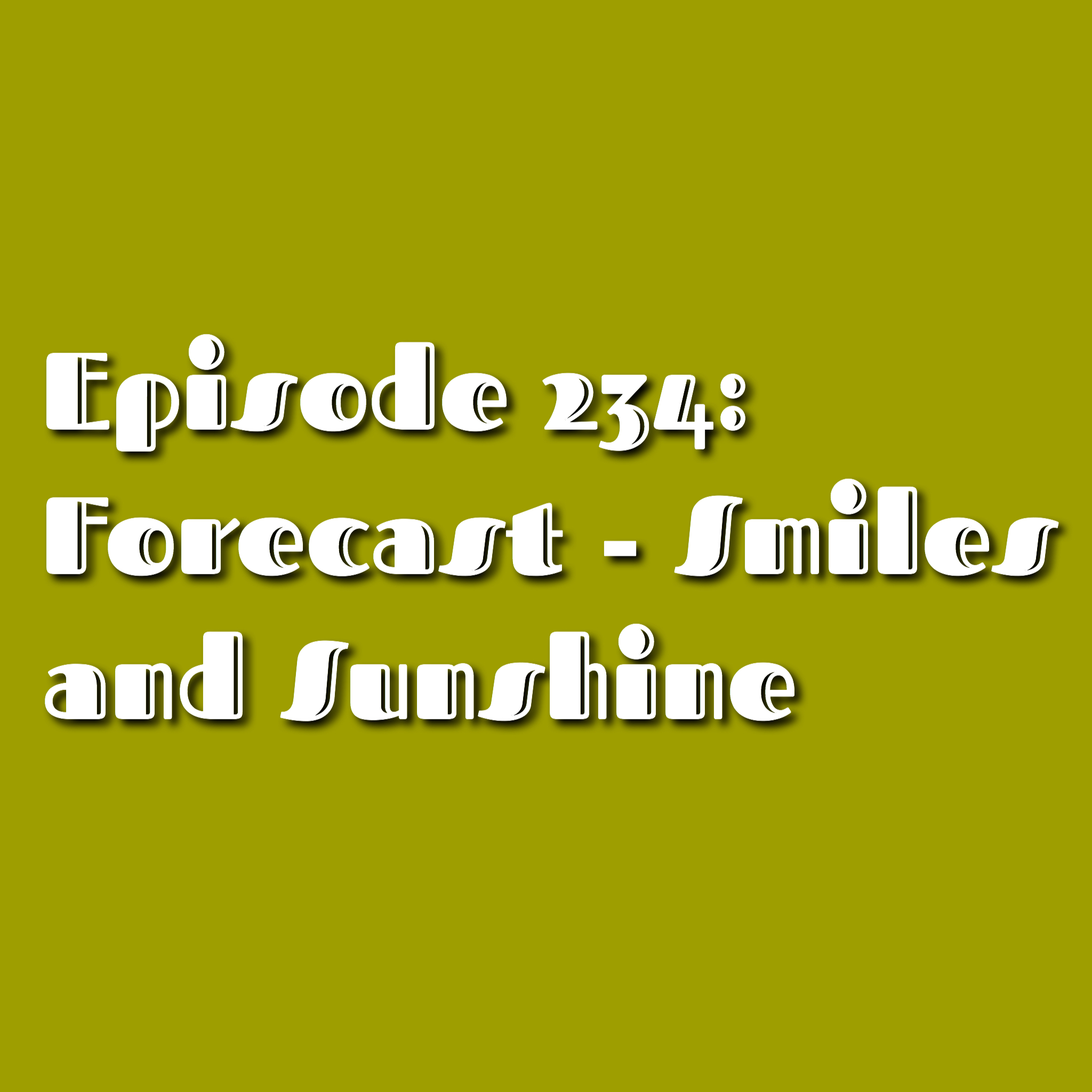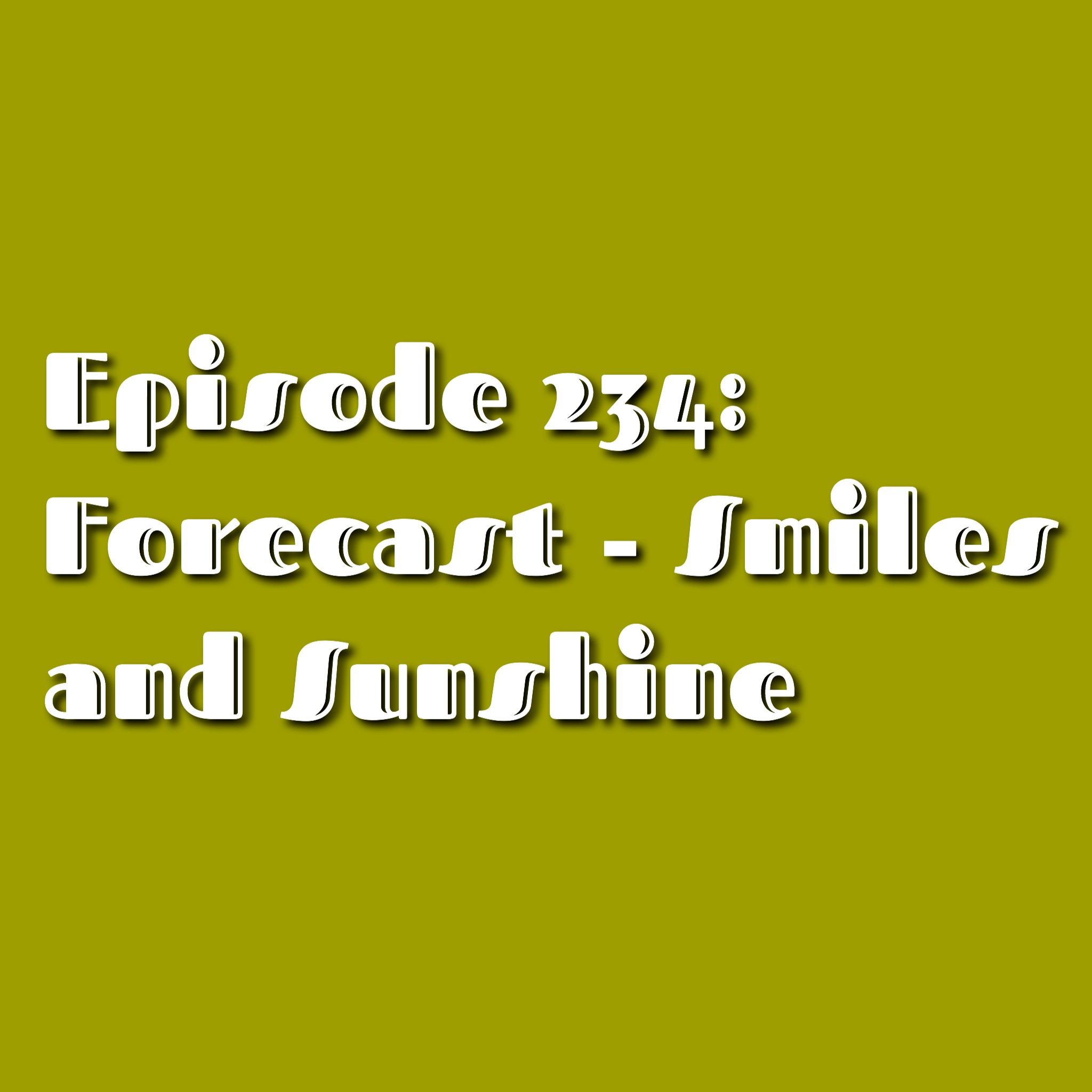 It was a beautiful Saturday at the New York Sheep & Wool Festival last weekend.  In this episode, I reminisce about my weekend of fiber, friends, and fun, talk about my shopping, and plan new projects based on the inspiration of Rhinebeck.  I also go into some detail about the making and dyeing of my York Pinafore and read a poem by a new-to-me poet.
---
Yarn Lover at Large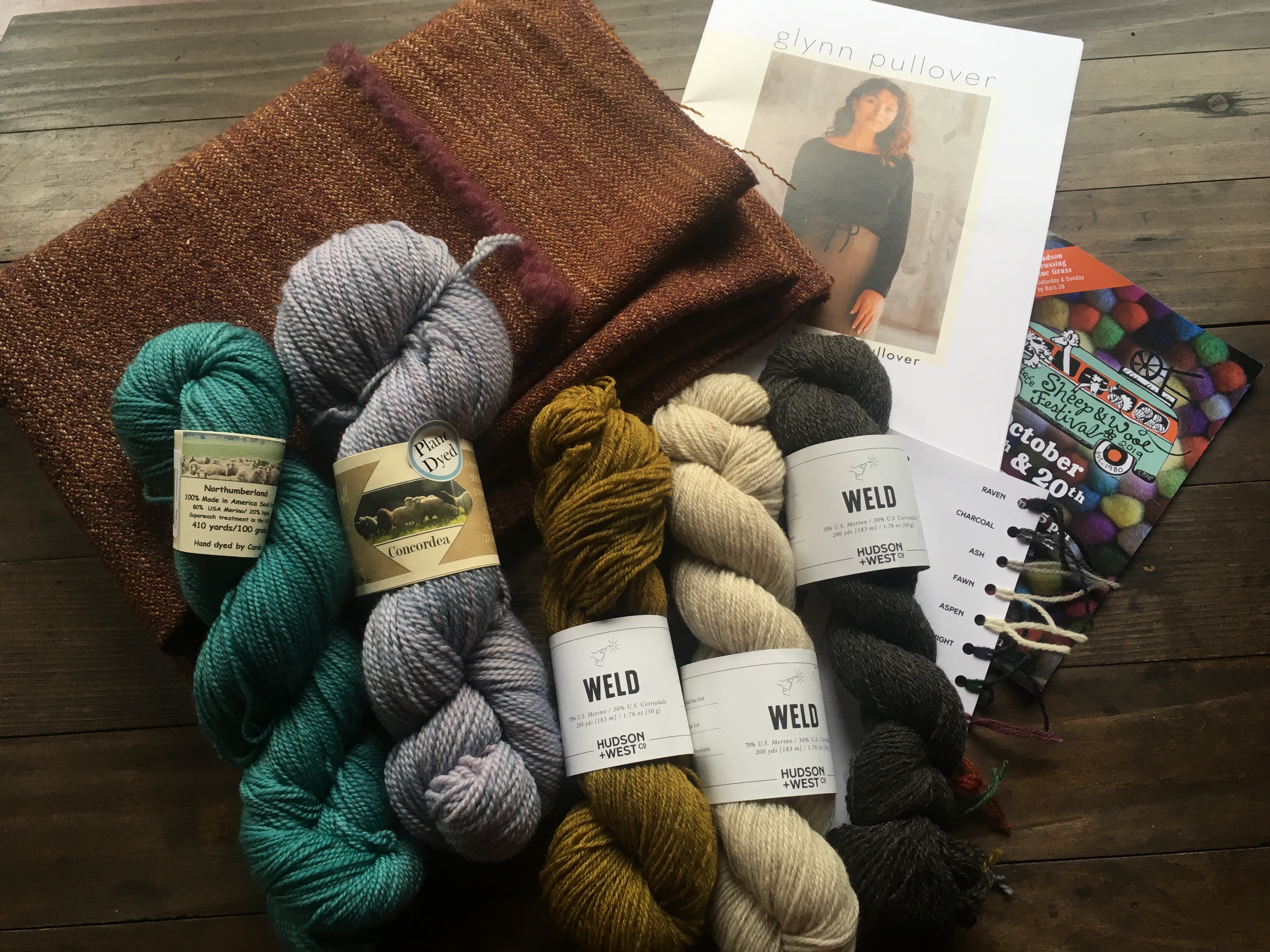 The Haul: 1 1/2 yards of locally-sourced and spun yardage from Lily Marsh, yarn from Foster Sheep farm and Hudson + West Co., and the Glynn pullover pattern from Harrisville Designs.
---
And Sew Forth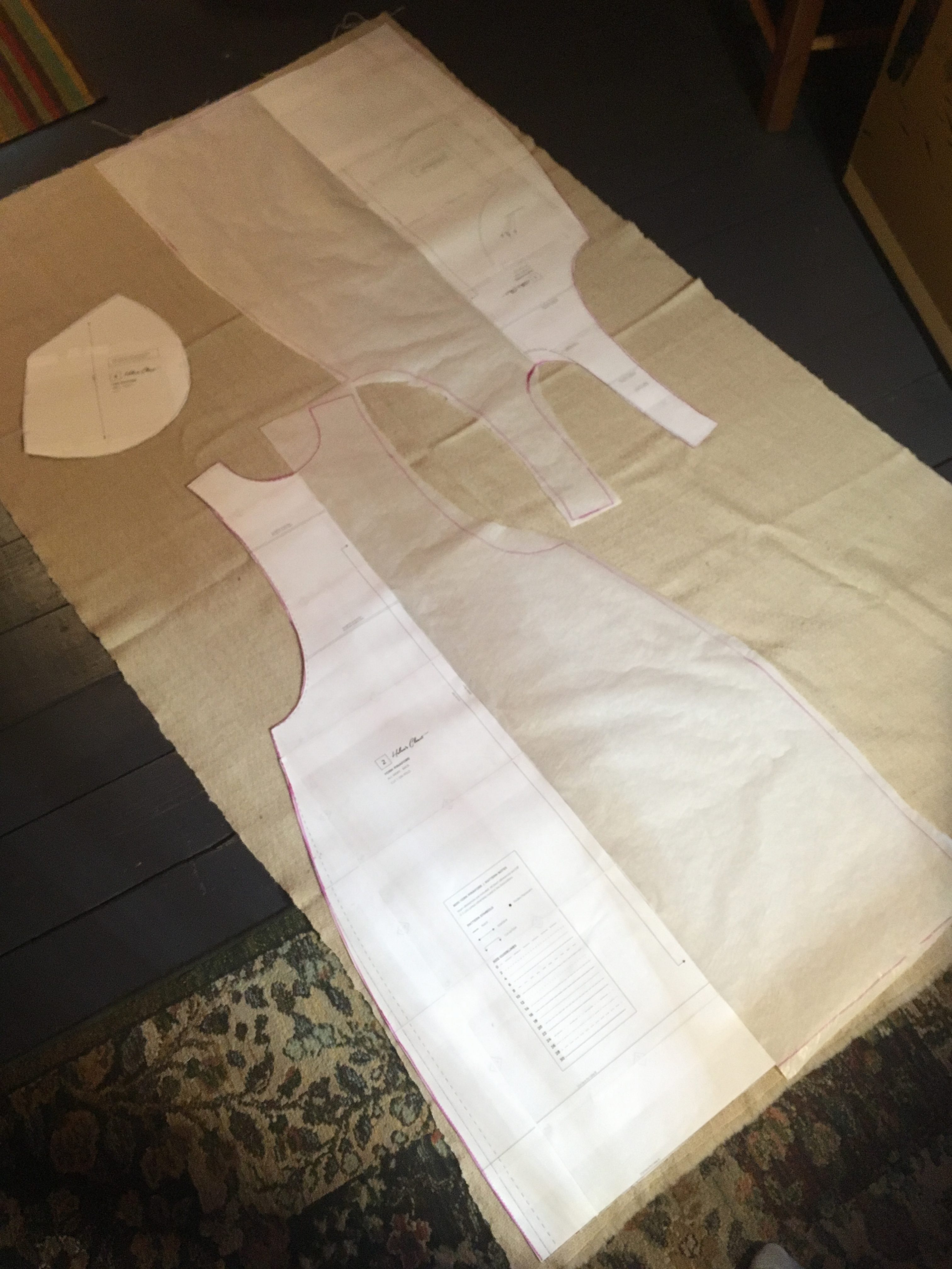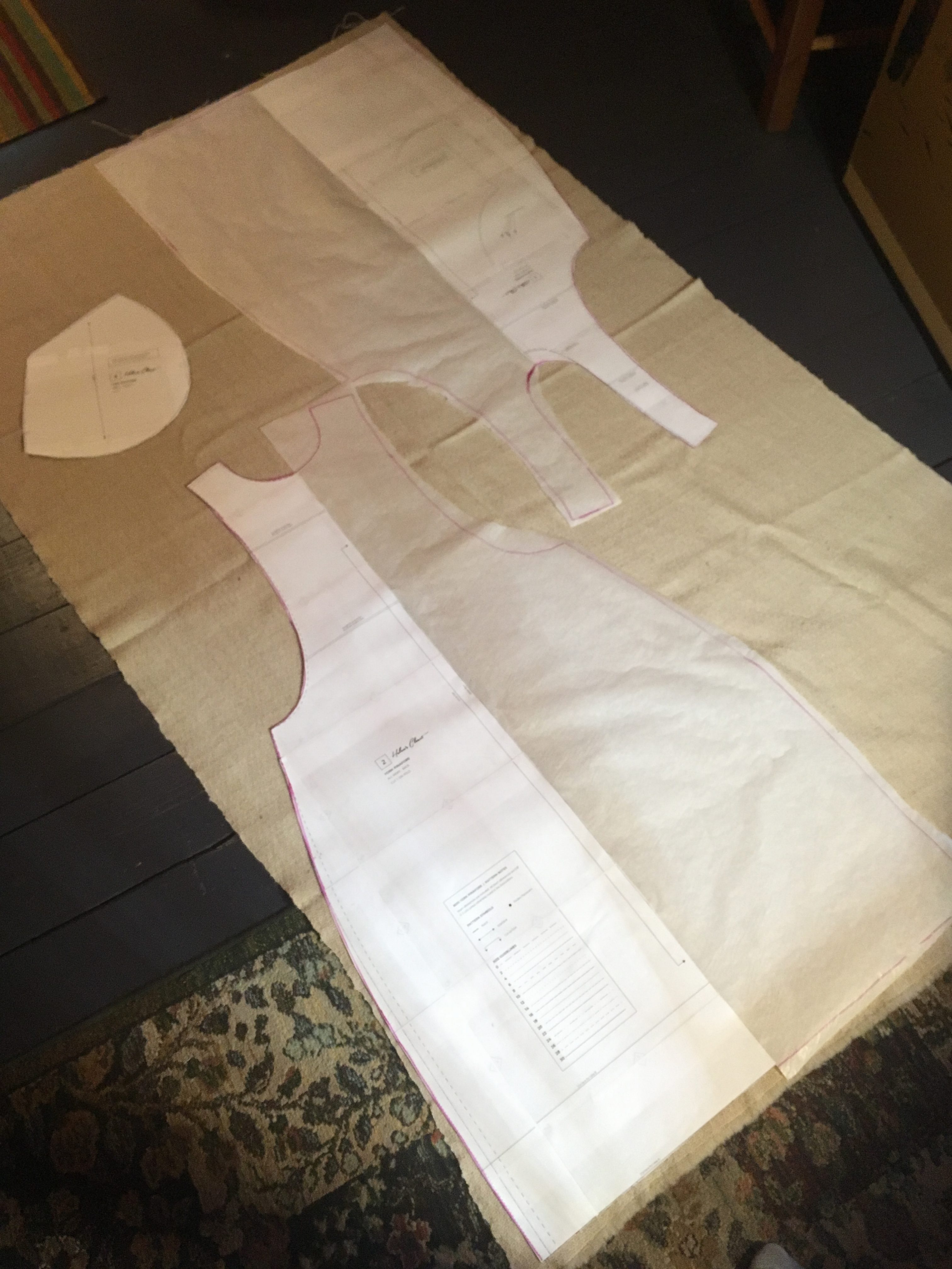 I created full pattern pieces and placed them very carefully on fabric before cutting.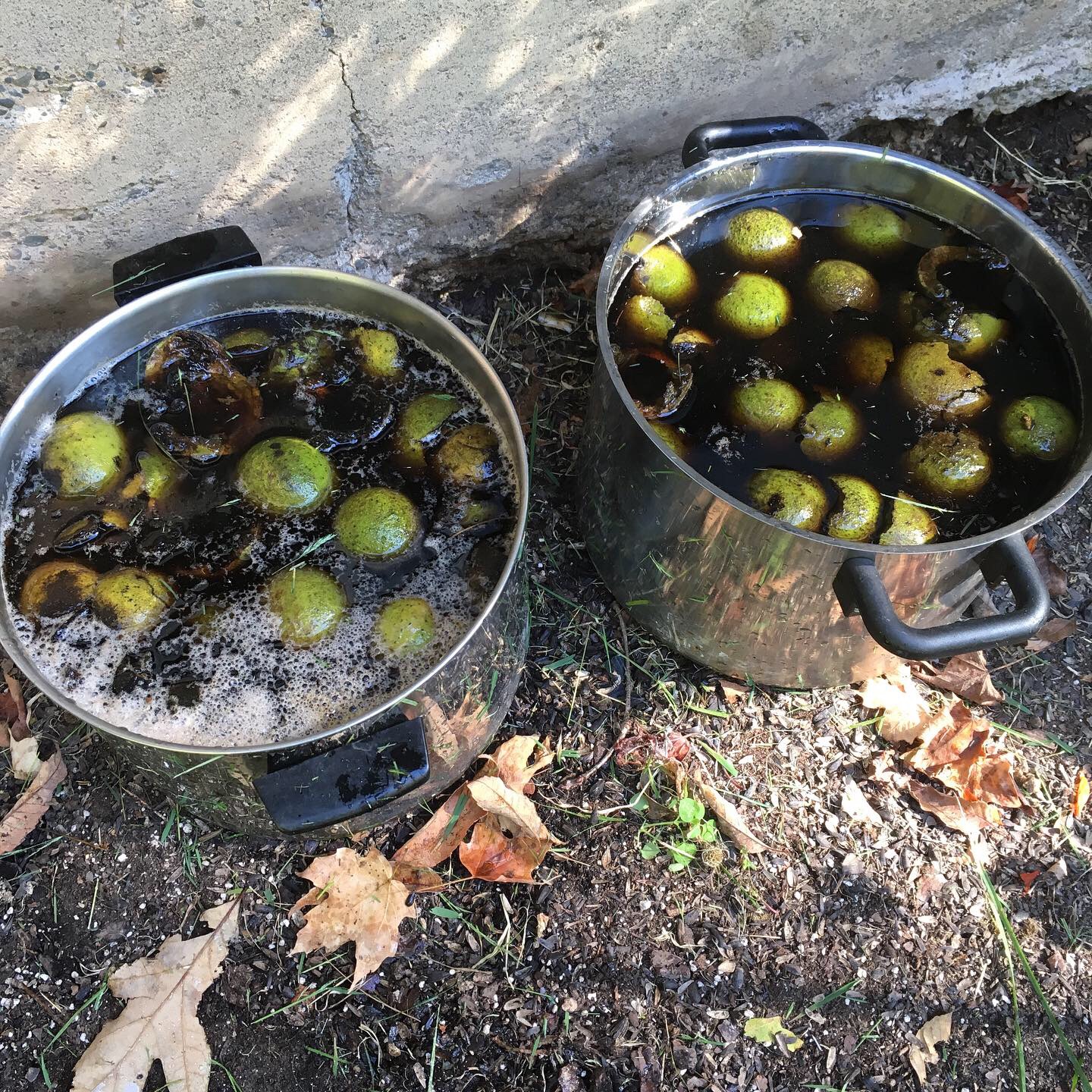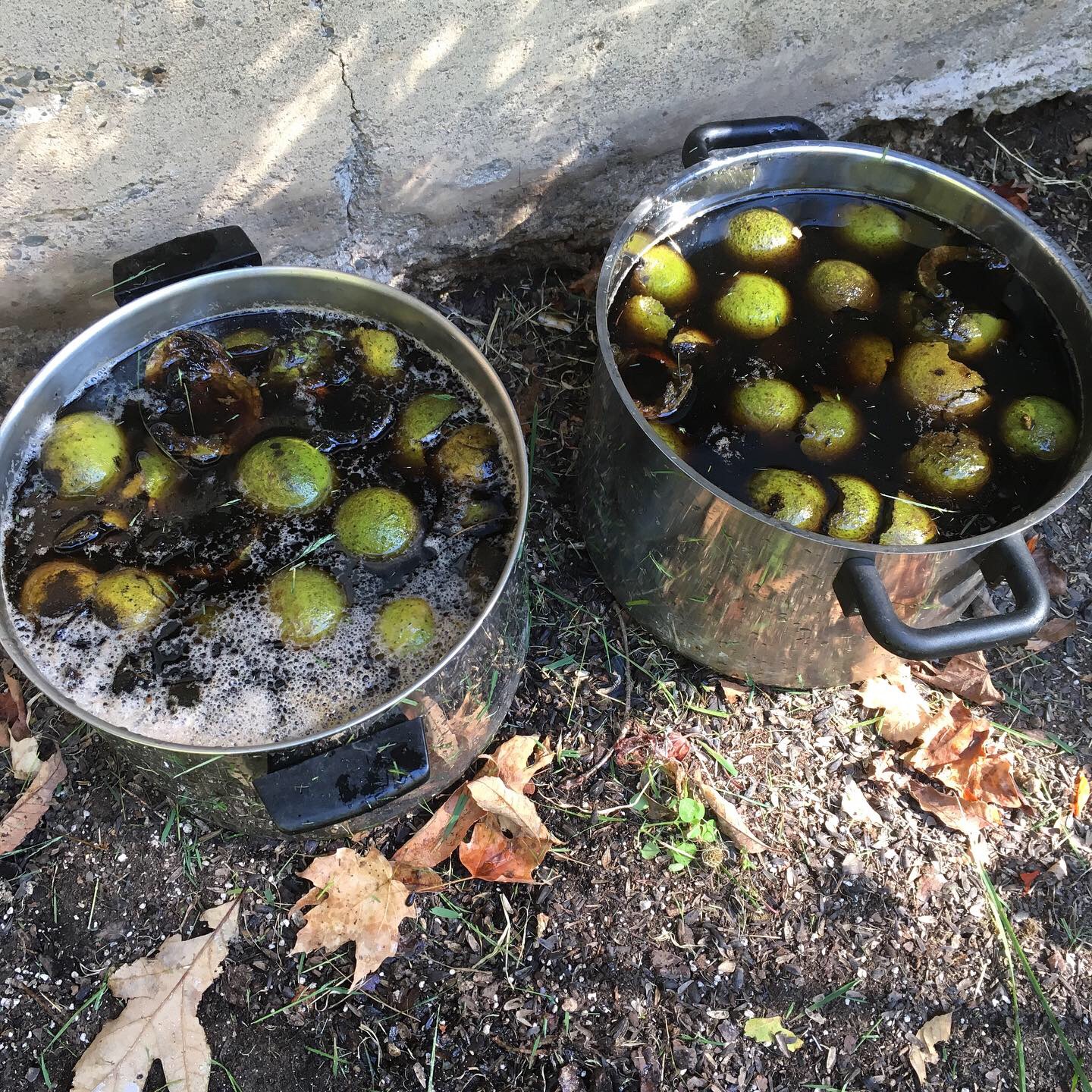 The walnut hulls ended up soaking for two weeks before I actually got around to dyeing my garment.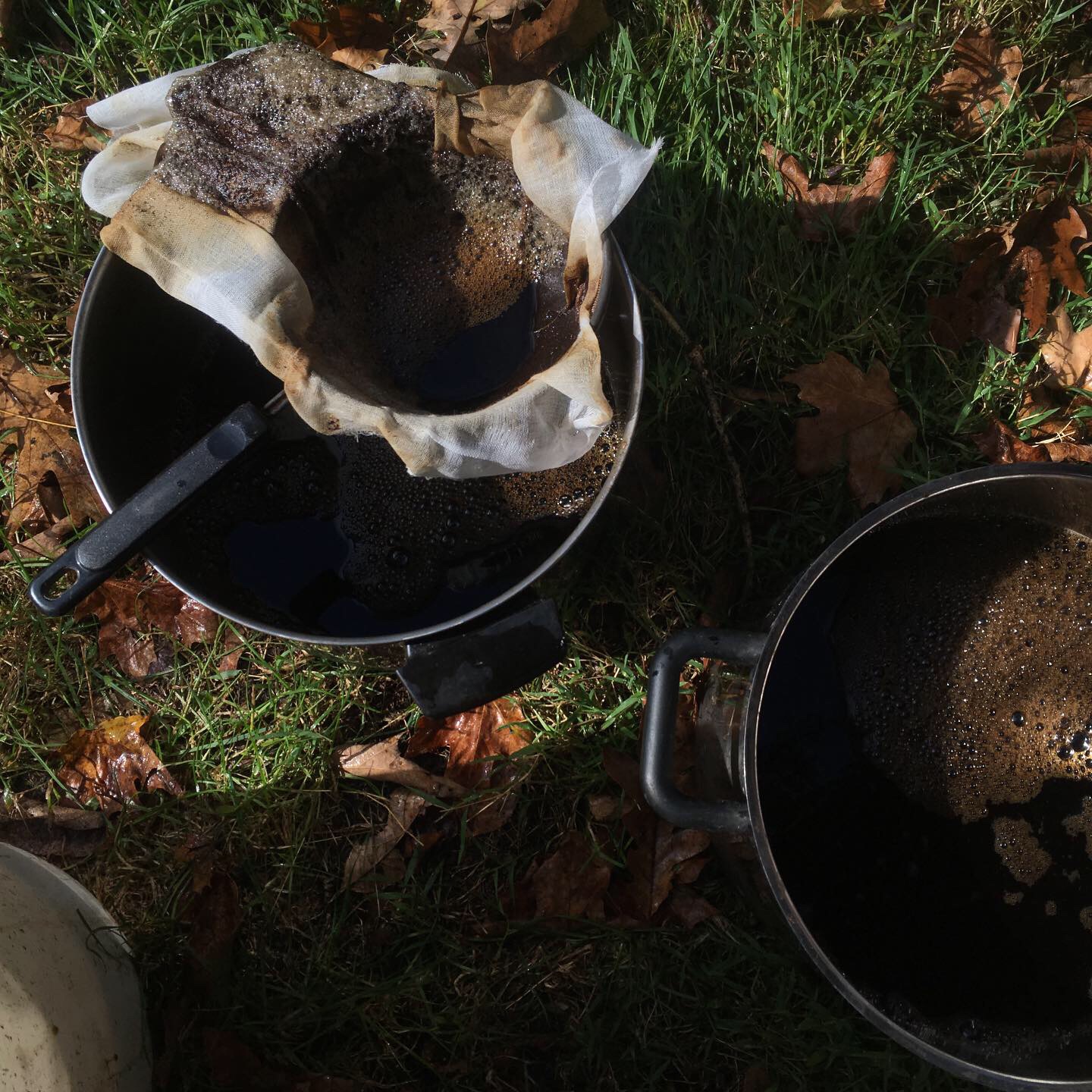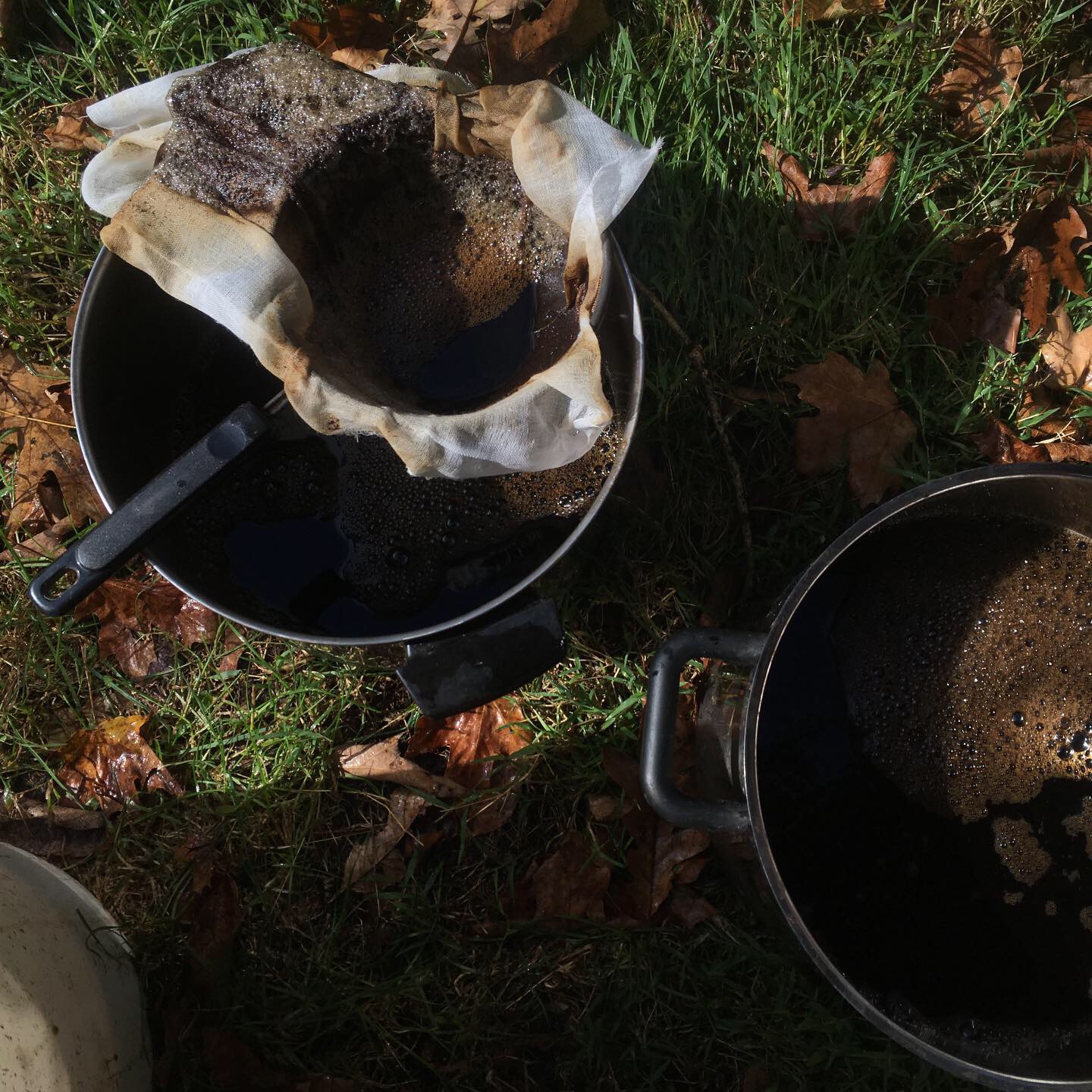 I strained the dye bath through a metal strainer and a cheesecloth-lined strainer to remove any bits that would get stuck in the fabric.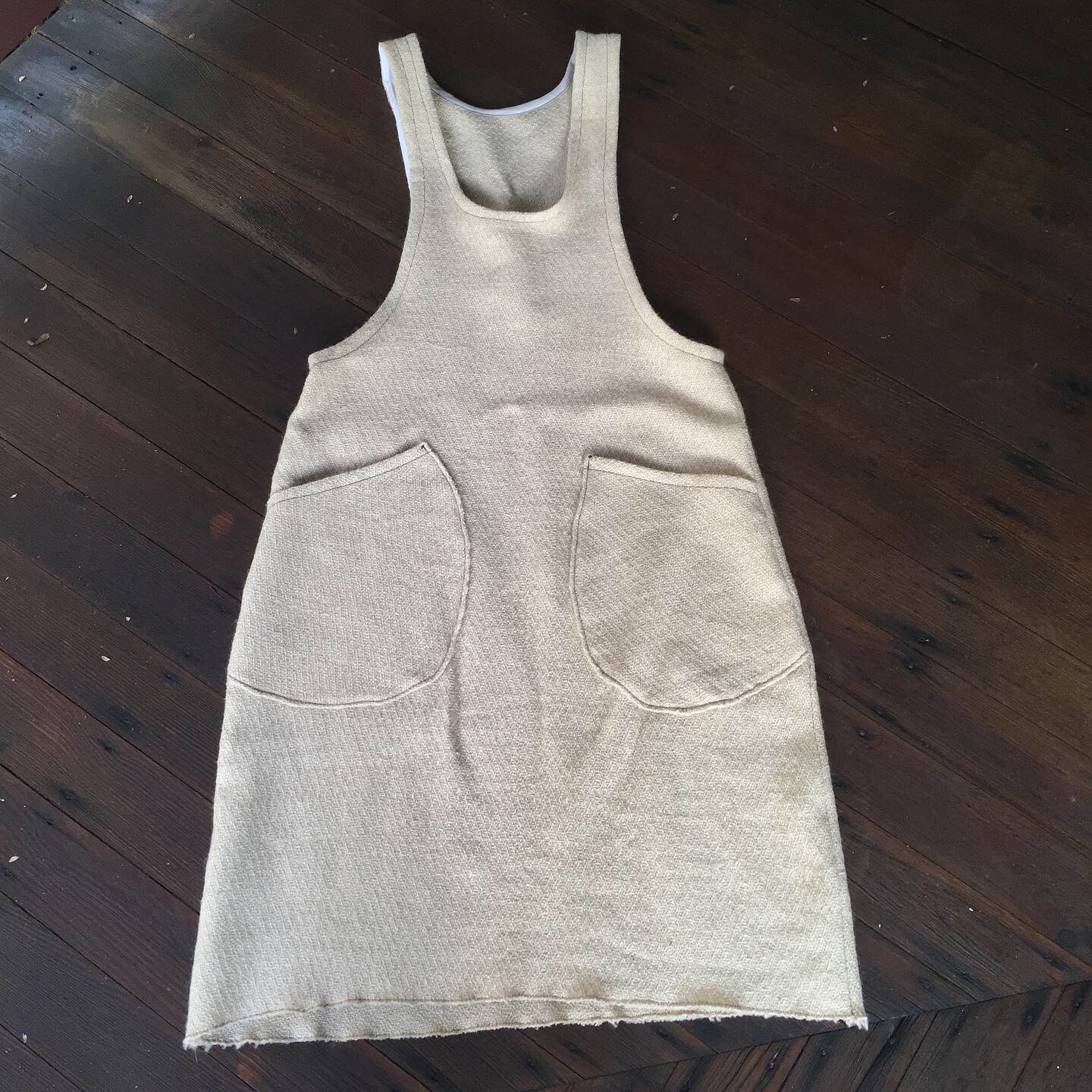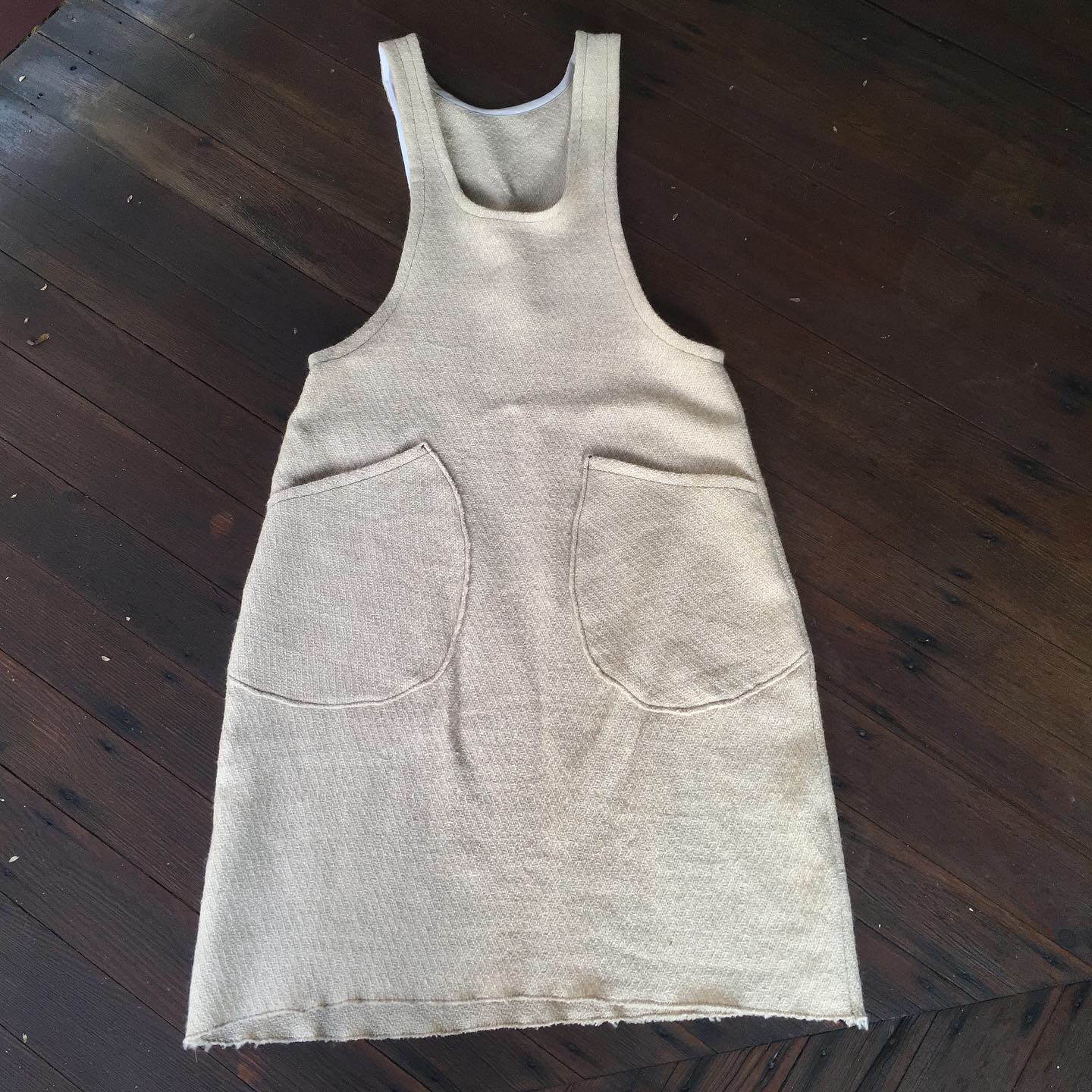 The York Pinafore before dyeing.  Pockets a little wonky and one strap wider than the other, but oh well.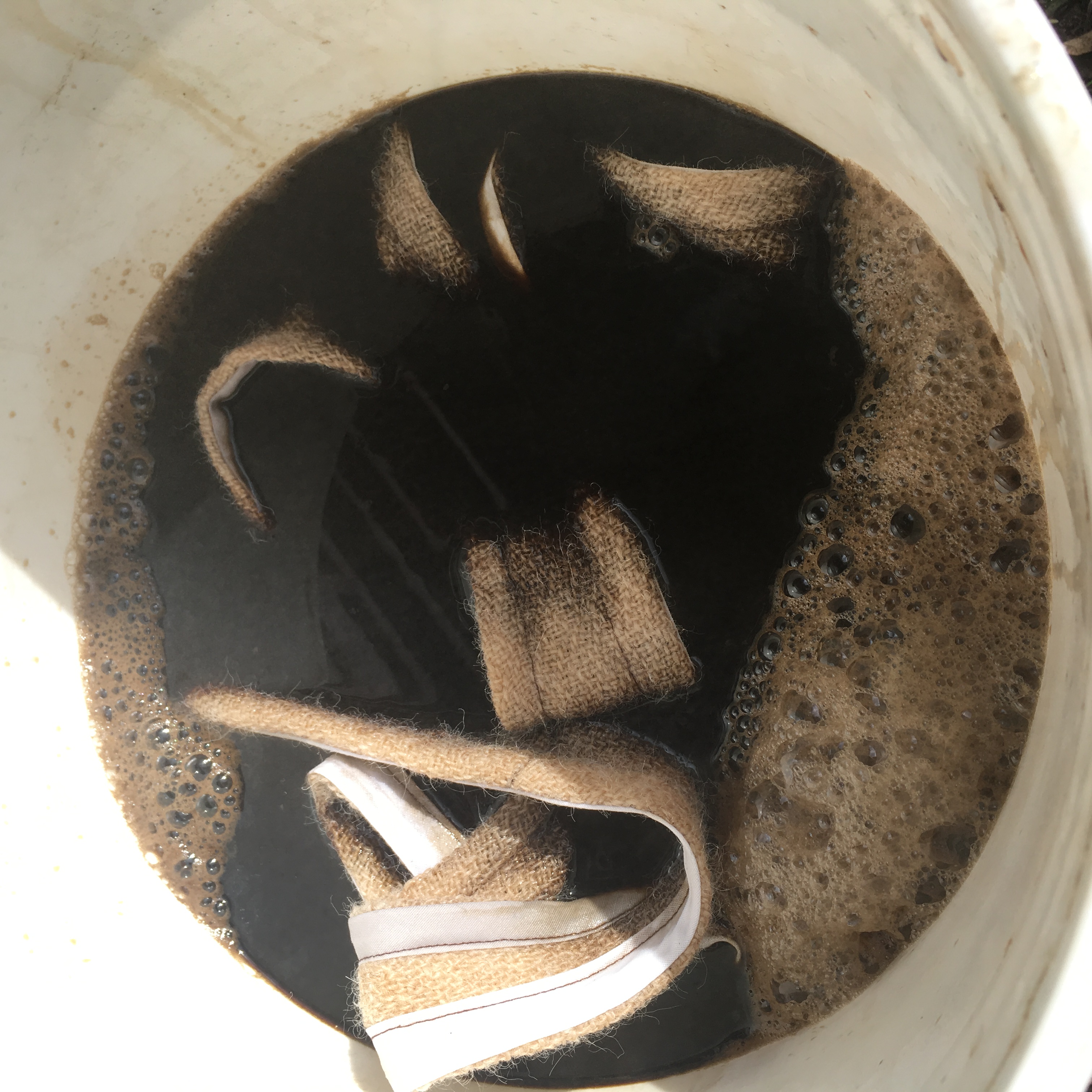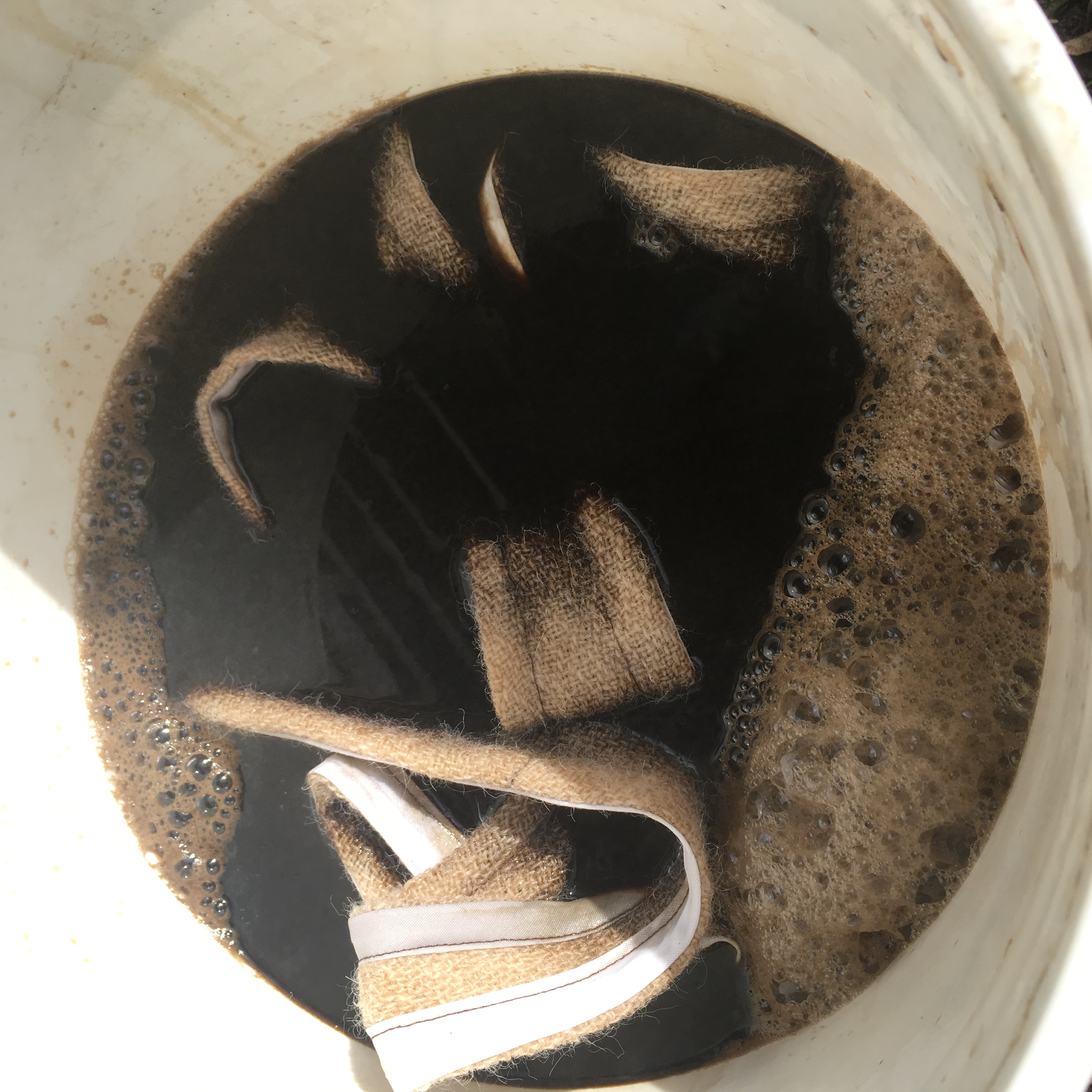 I put my fully-dampened garment into the warm dye bath and let it soak until cool, checking occasionally to make sure that the garment stayed fully submerged.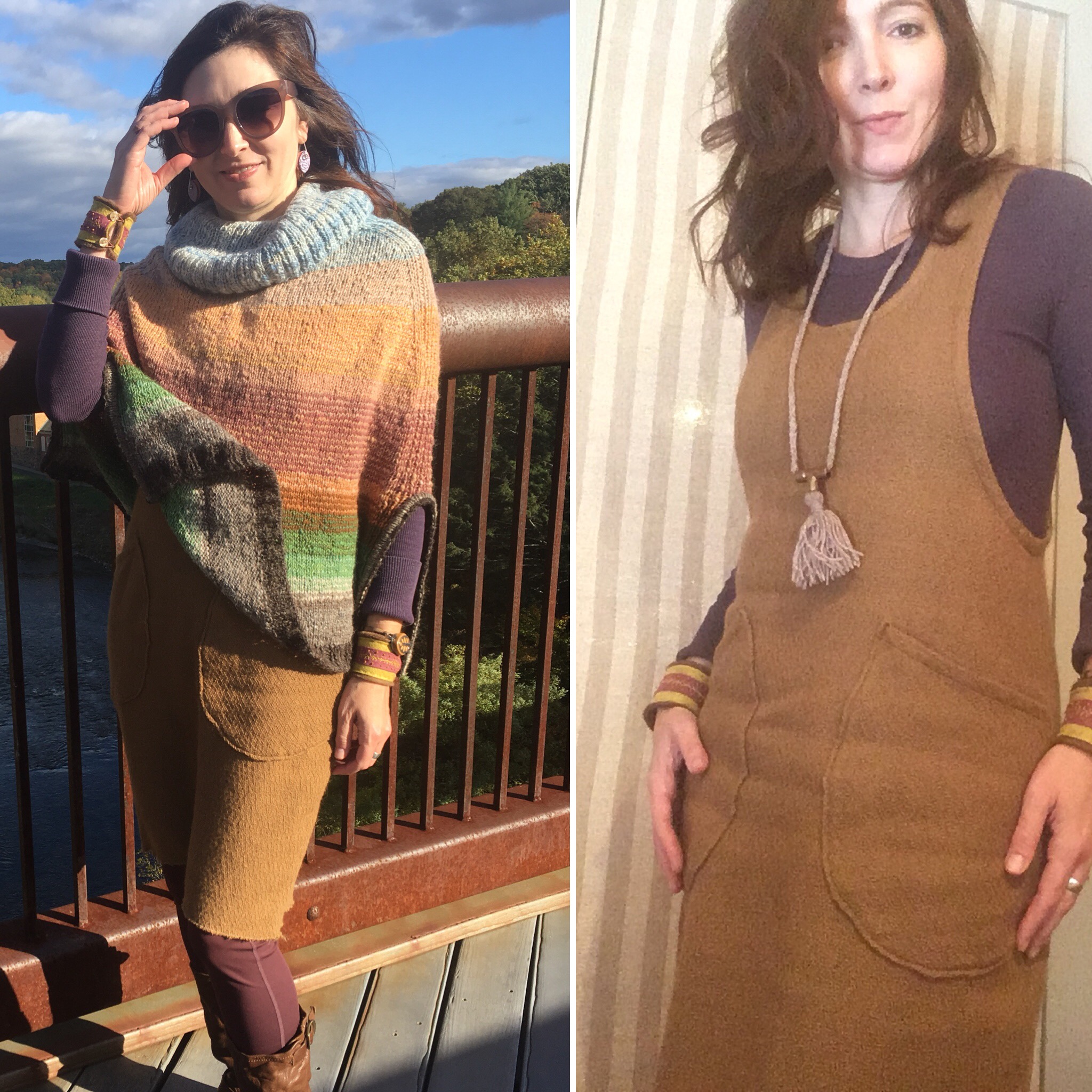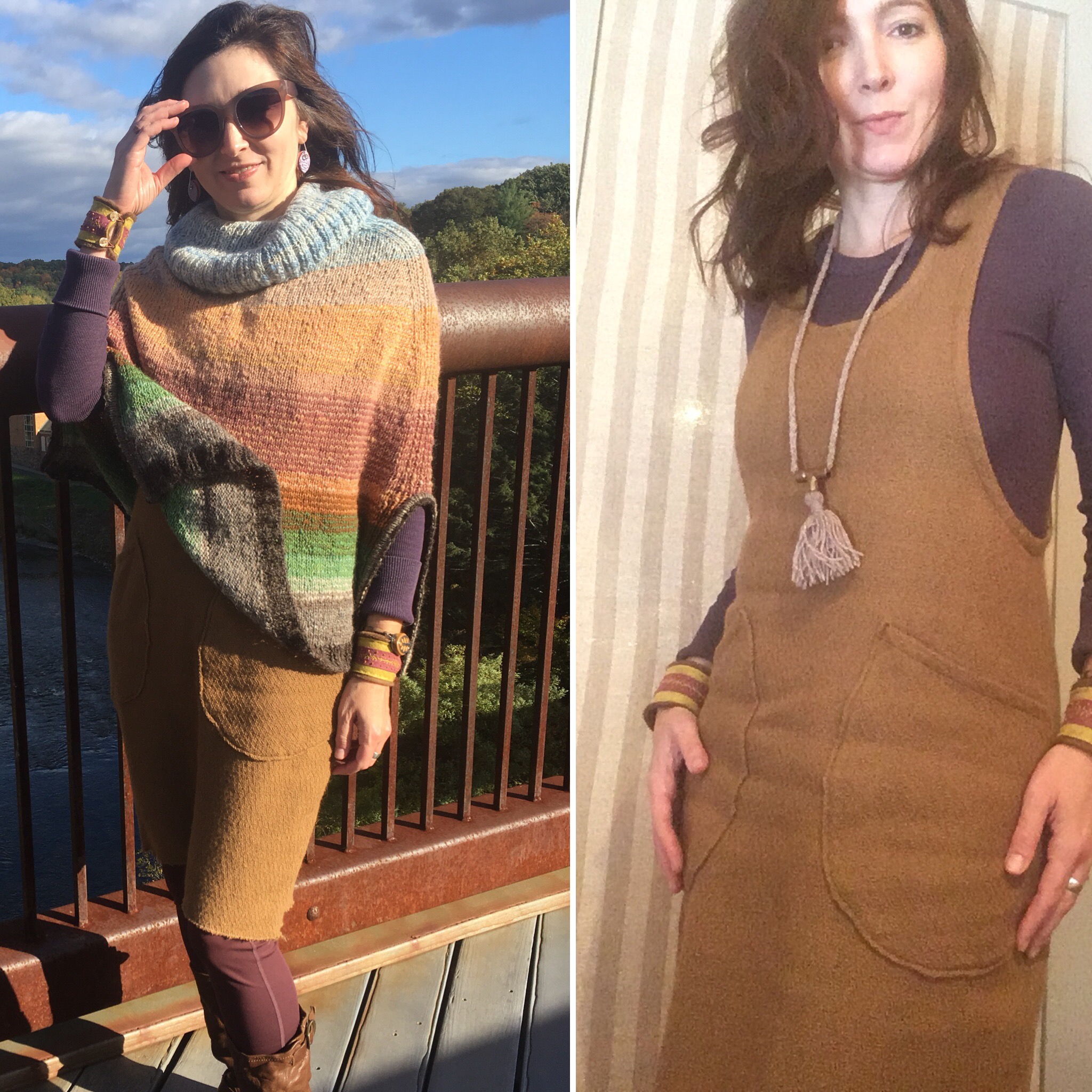 I'm pretty pleased with the finished item.  It's warm and versatile (great for layering) and I love the size of the pockets even though the piece has a distinctive hand-made quality to it!
---
Off the Shelf
"Italian Vacation" by Michelle Brown