Episode 205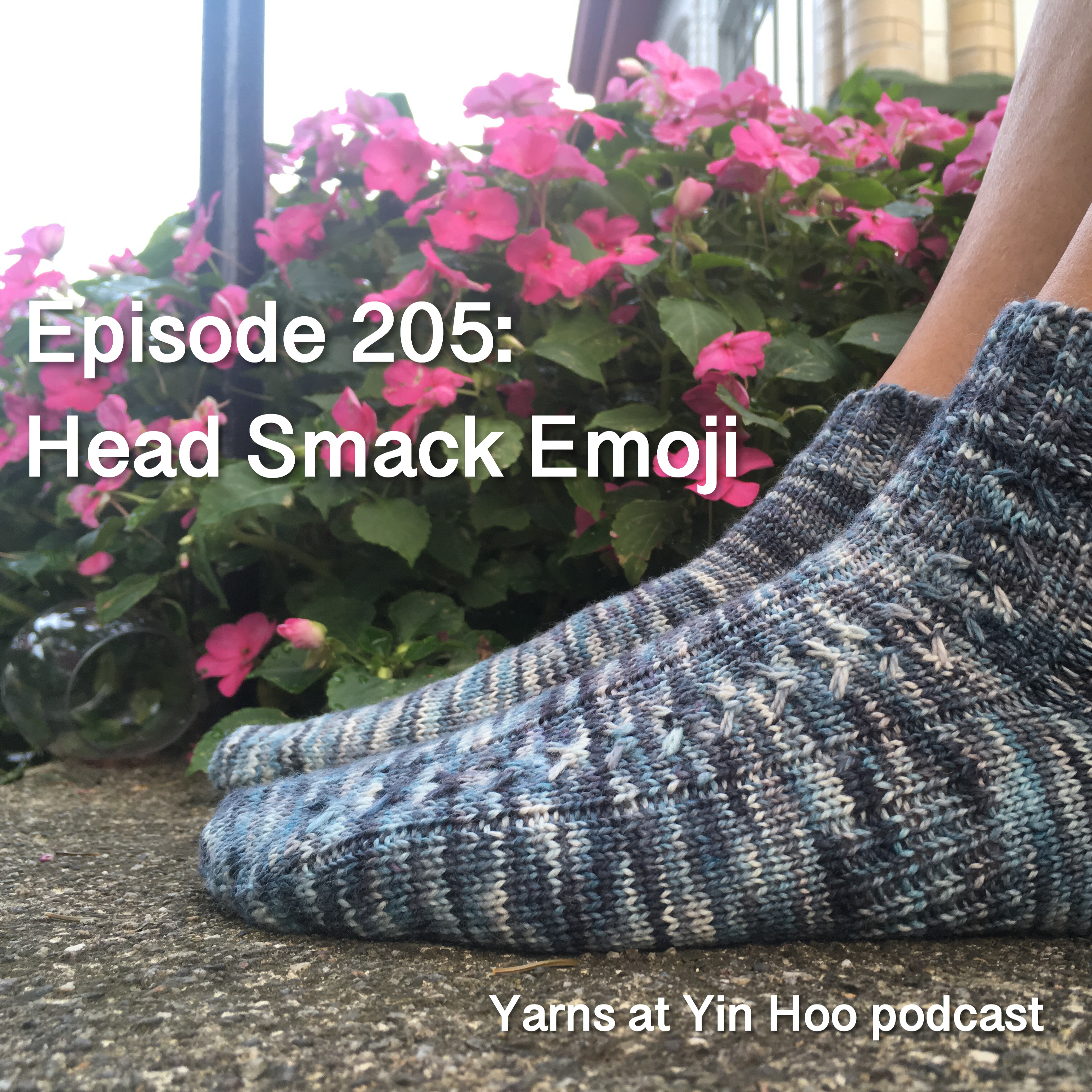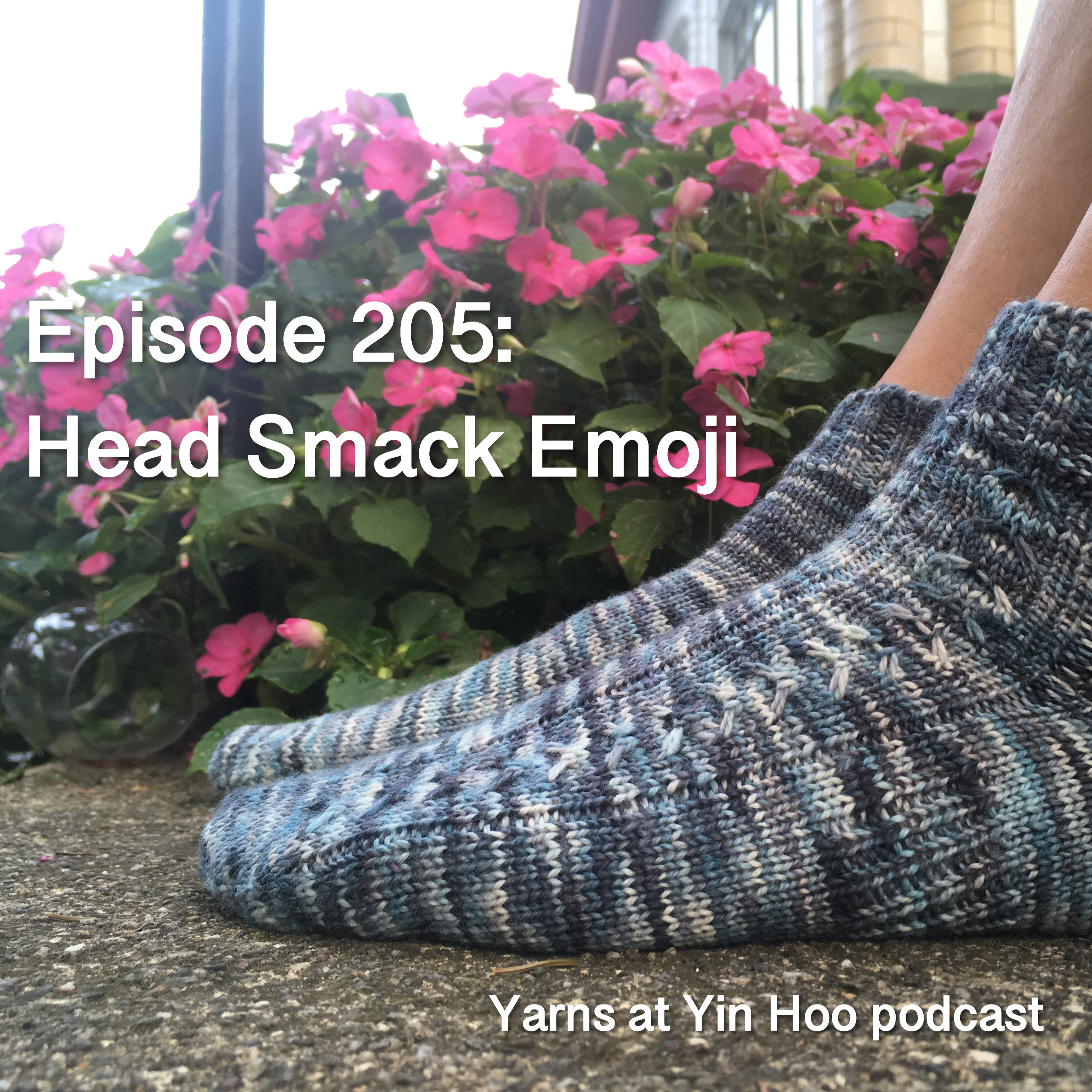 Thank you for your generous donations to Elysa's Knit Happens to Help project.  They have been coming in all summer until I took a trunk full to school.  Elysa  will accept donations until Halloween.  If you want to learn more about the project, give Episode 198 a listen.
---
Your purchase of the Humblebee sock pattern during the August sale enabled another donation to Heifer International. Thank you!
---
Look for the Humblebee Mitts coming in early October!  I will need a few very quick test knitters to try out this design at the end of September.  You need DK weight yarn and US 4 needles.  Let me know if you're interested by sending me a PM on Ravelry.
---
I'll be facilitating a Fleece to Finished Object course at Hope's Favorite Things in Richmond, PA.  Over a series of four sessions, we will work with beautiful Jacob fleece from nearby Spring Hills Farm, and develop a garment or accessory of our own design.  We will honor process over product, and learn together.  Contact me if you have questions, or call Hope's shop to sign up!
---
The Back Porch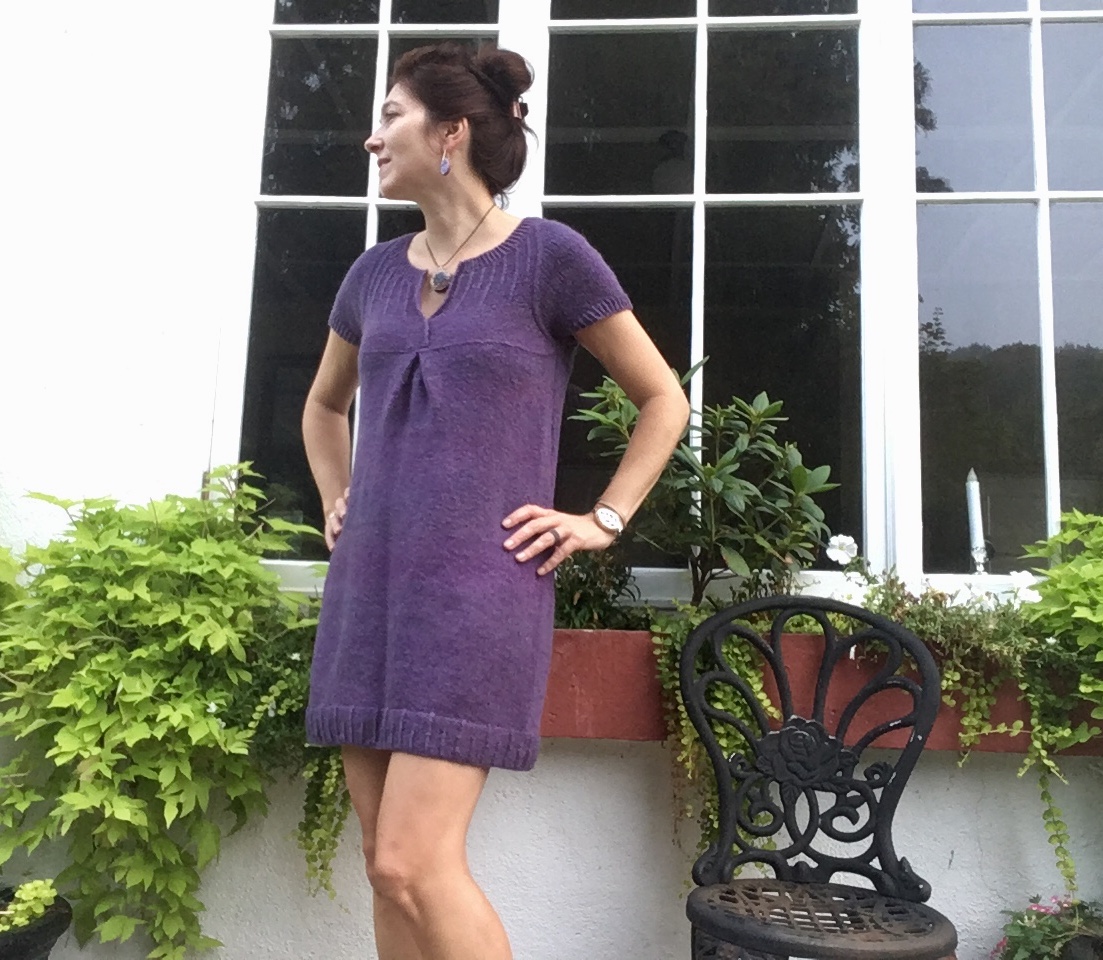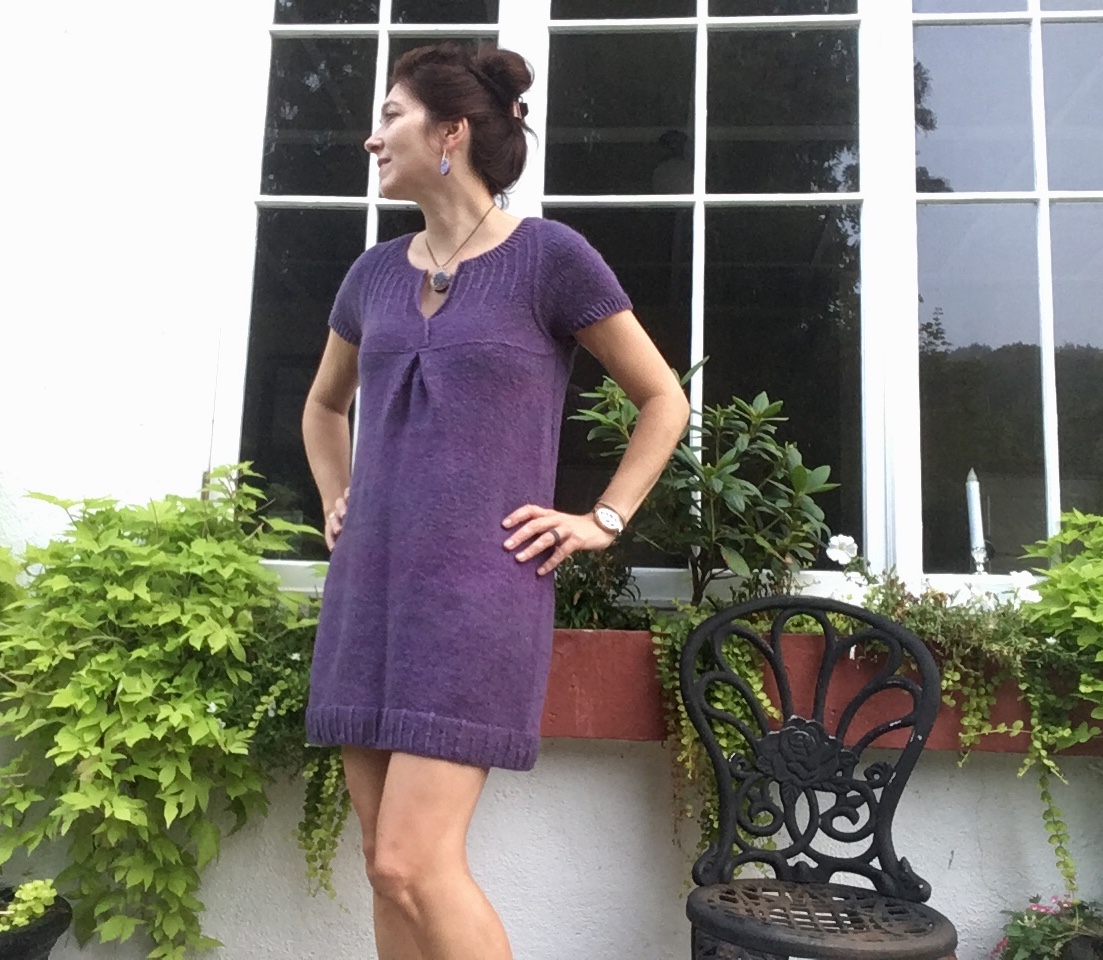 My Lotta dress is complete.  I love the fit, and all of the beautiful ktbl details; I love the fabric created by Beaver Slide Dry Goods' wool / mohair blend — but can you see the fuschia blush around the hipline? Head smack!  I'll be running through solutions as I work on my Rhinebeck sweater, and with any luck, I'll have time to fix this dress!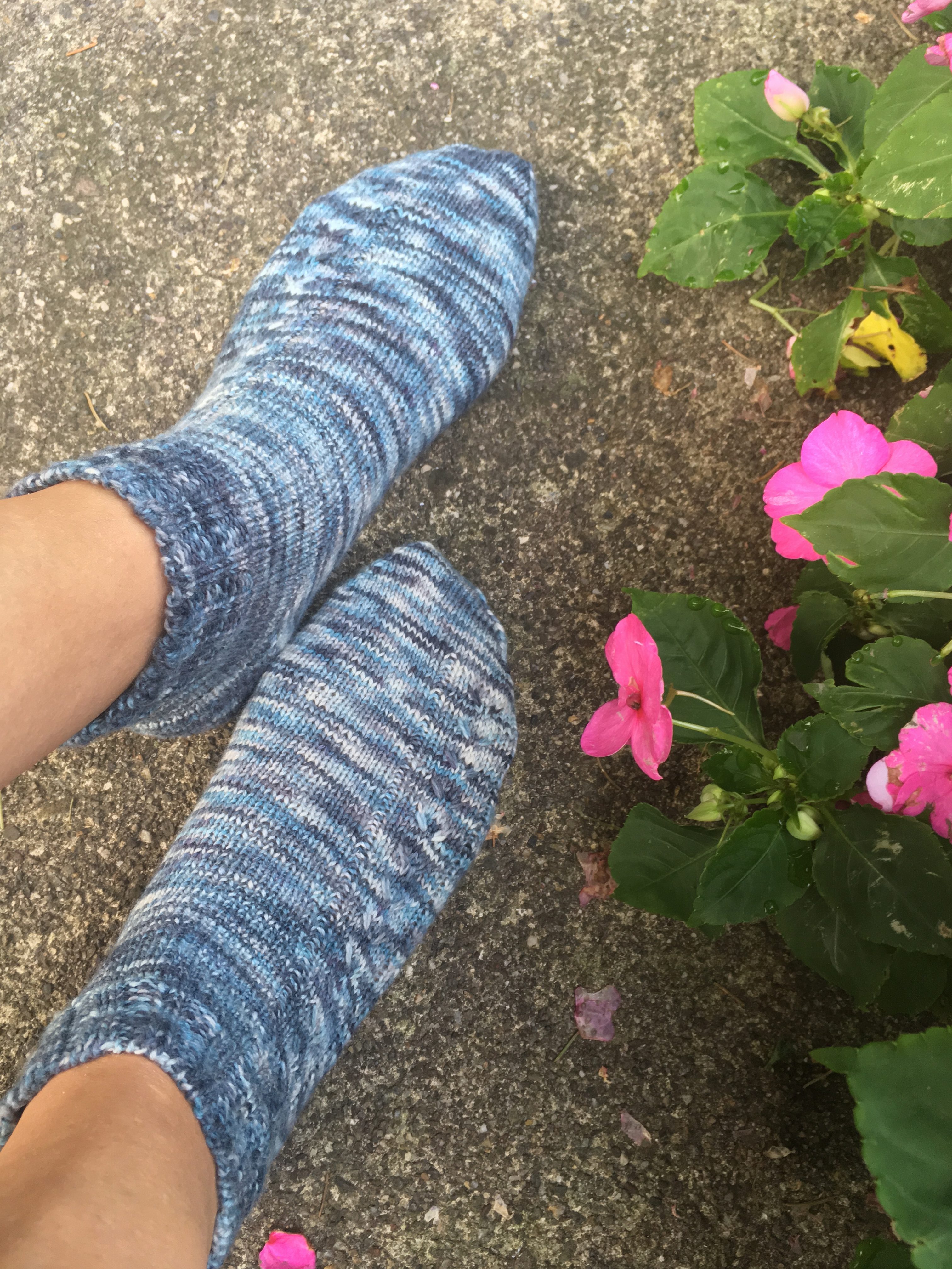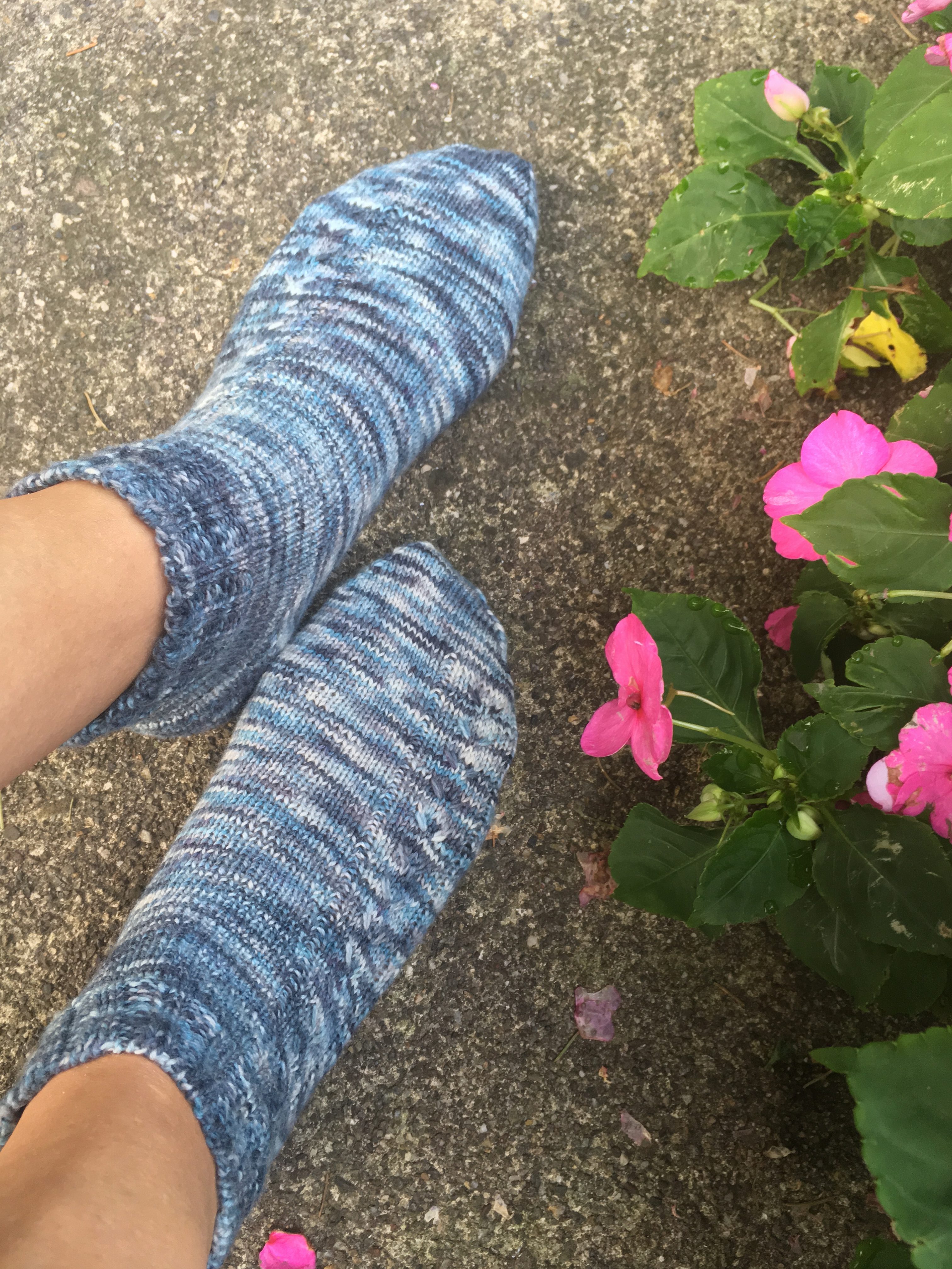 I've been playing around some more with the back detail of my Humblebee sock pattern, incorporating it as a side panel on some shortie socks for my mother.  This time, I made anatomically-suitable toe decreases on each sock. I'm quite pleased with the result and intend to work on this more for a future sock design. The yarn is Foster Sheep Farm's Northumberland Sock.  I love this yarn, and Carole's amazing colors.
---
The Front Porch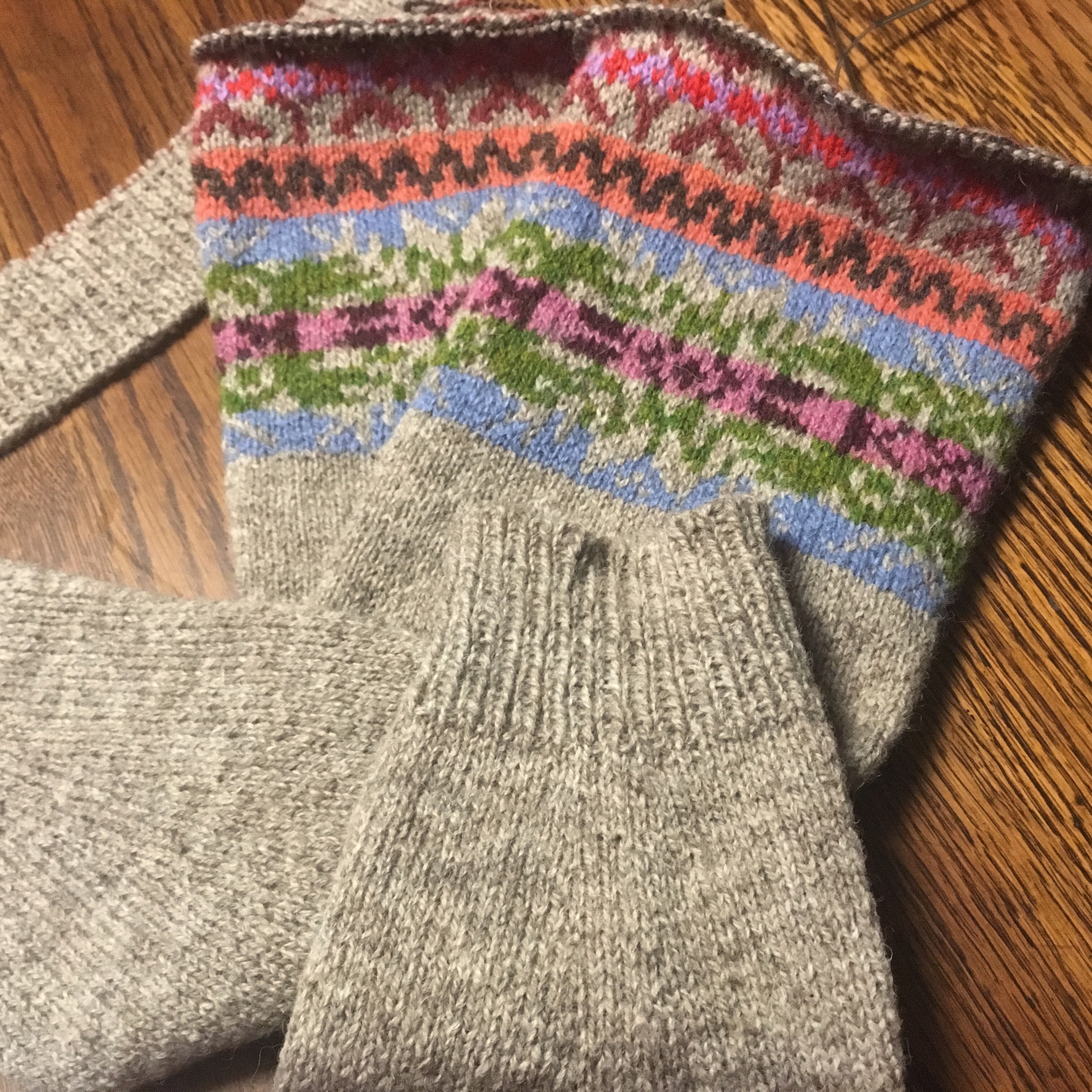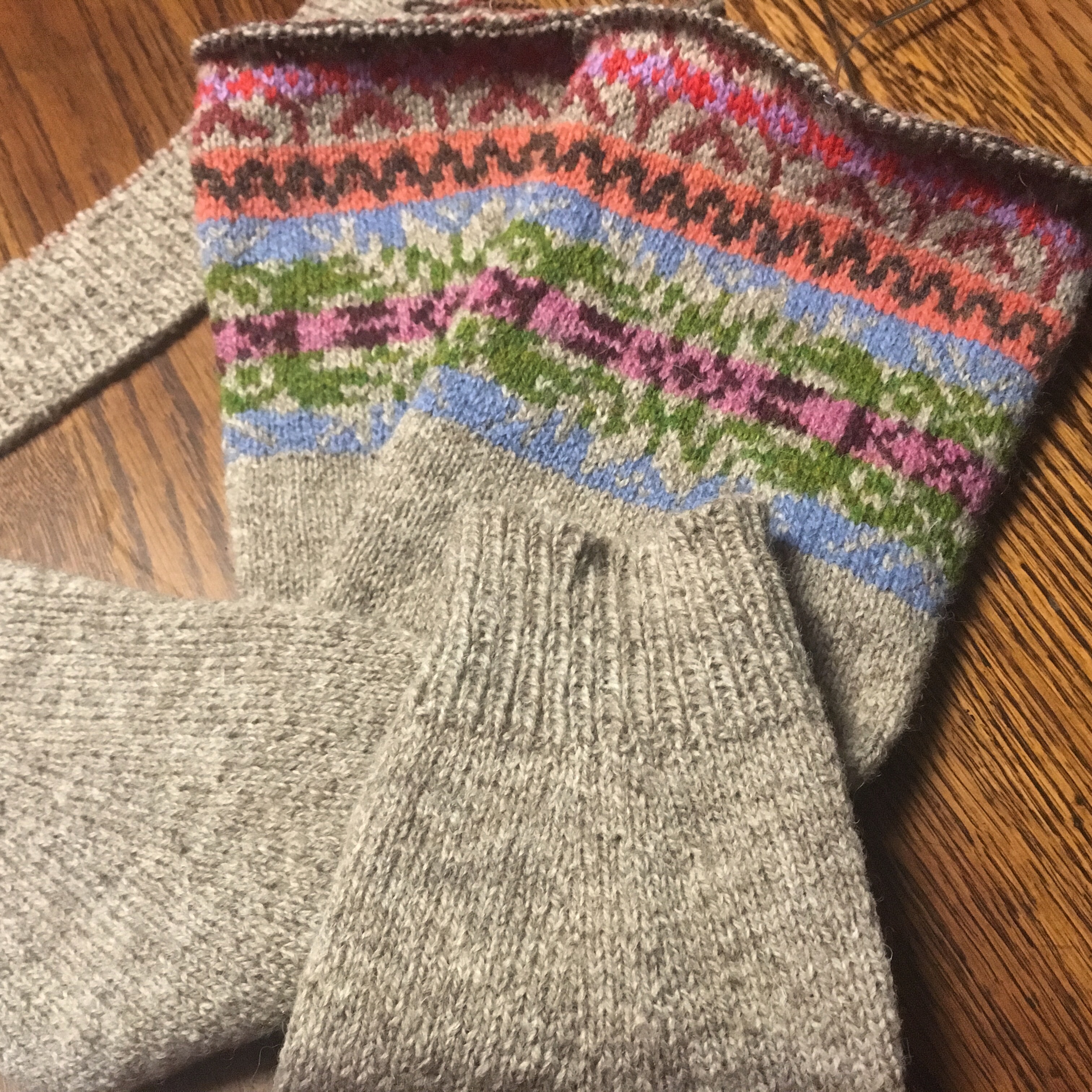 My objective is to finish Lovage by October 16 and wear it proudly to Rhinebeck. To accomplish this task, I've set a number of mini-goals, including completing the sleeves by Labor Day.  Next, I need to knit the MC body and start the colorwork by mid-September.  Despite the self-imposed pressure,  I'm really enjoying this knit with Jamieson & Smith's Shetland Supreme and their 2-ply jumper weight.
---
Ever-expanding Skill Set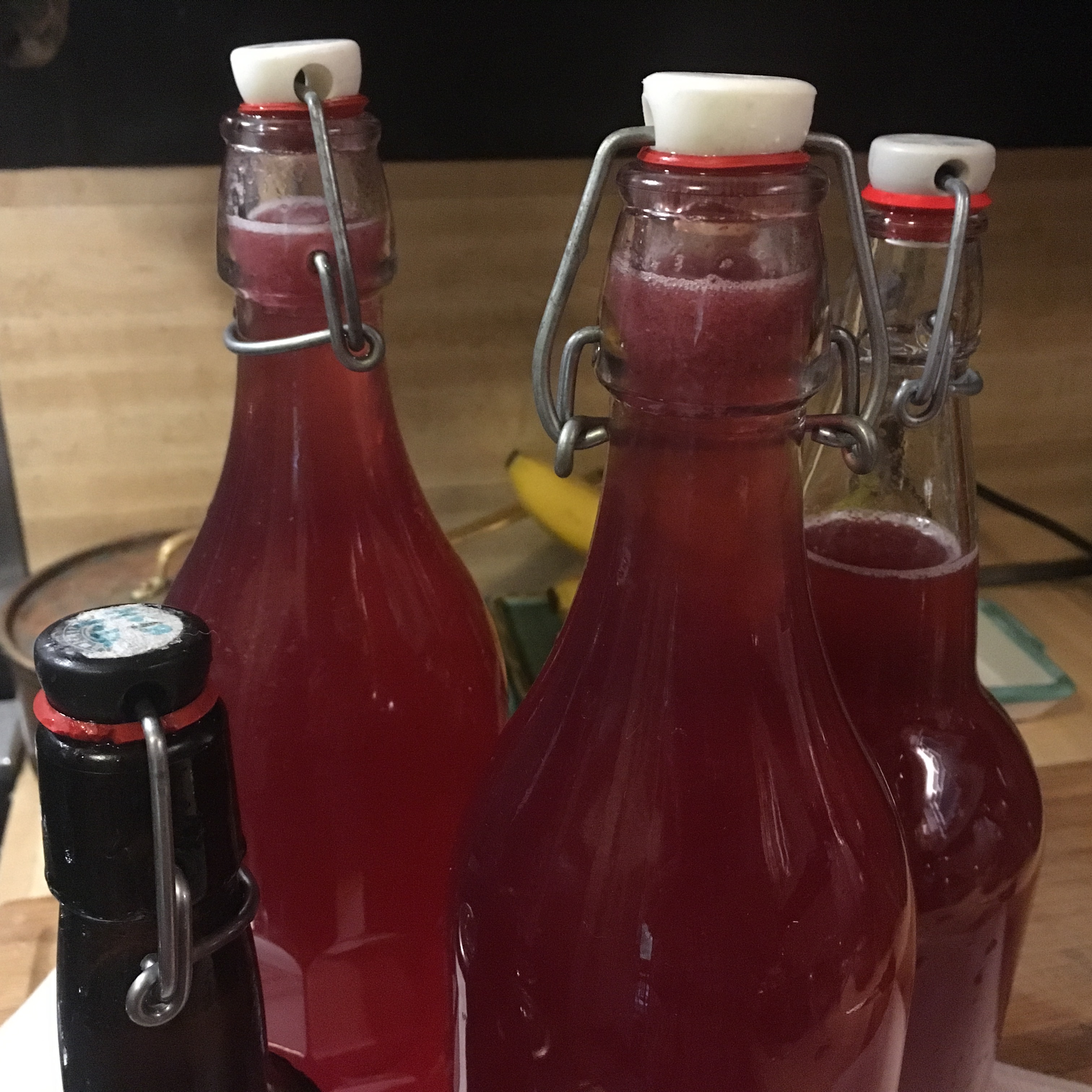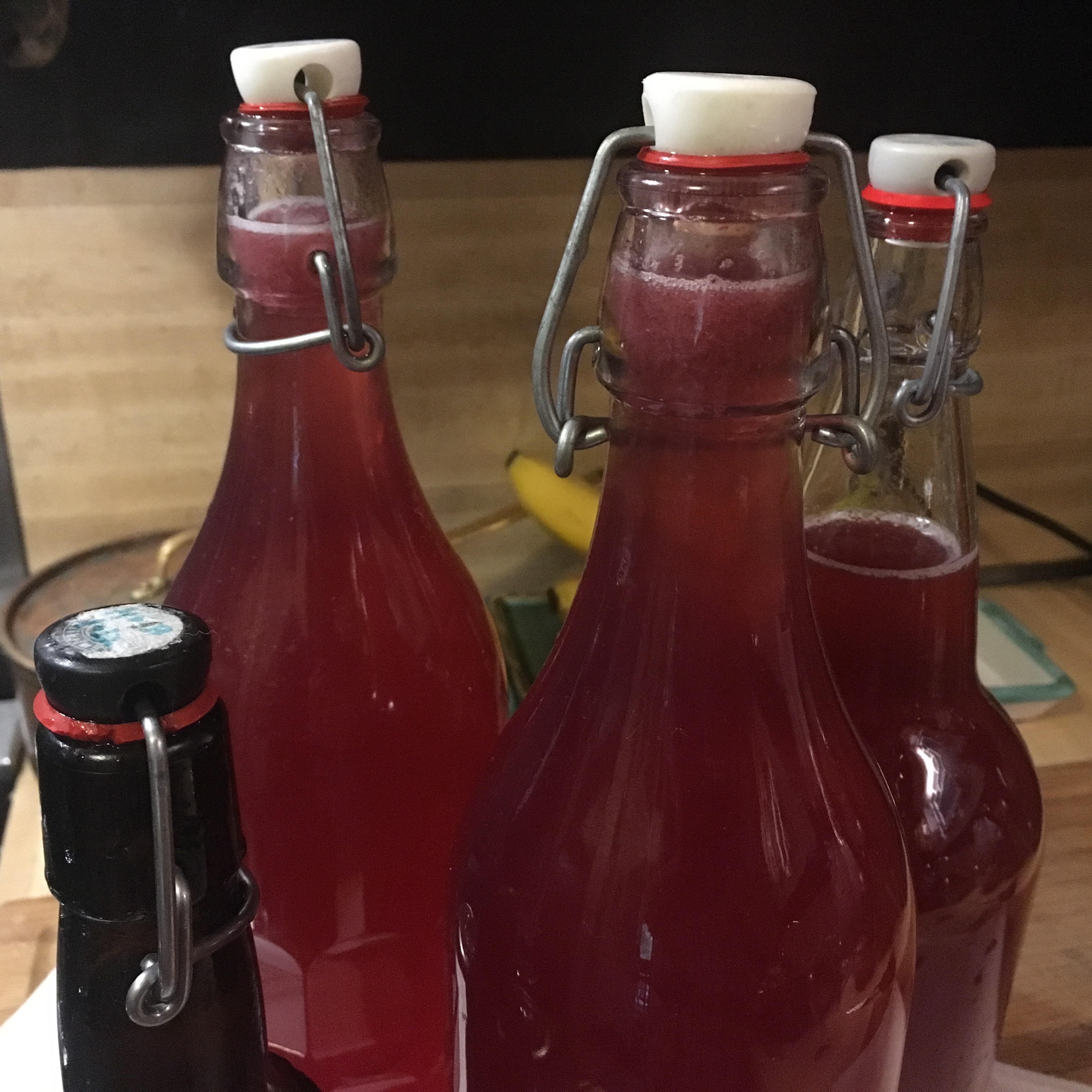 There's still some work to do before the year of fermented foods comes to a close, but one constant has been my batch of water kefir, that I've been putting to a second fermentation and harvesting every week since January! By far my favorite flavor is blueberry-ginger.  Just look at the gorgeous pink color.  And it's refreshing and delicious, not as sour as kombucha.
---
And Sew Forth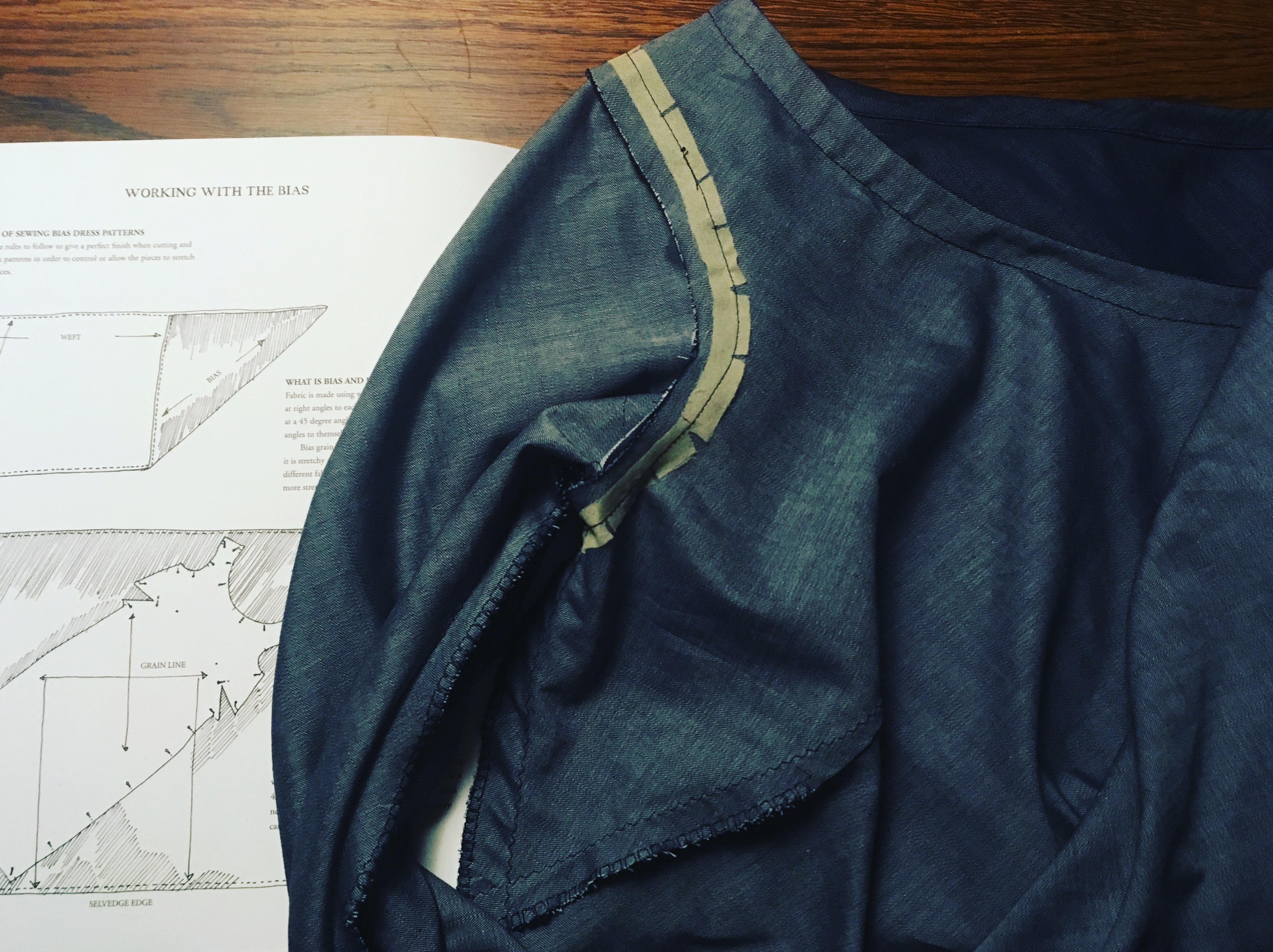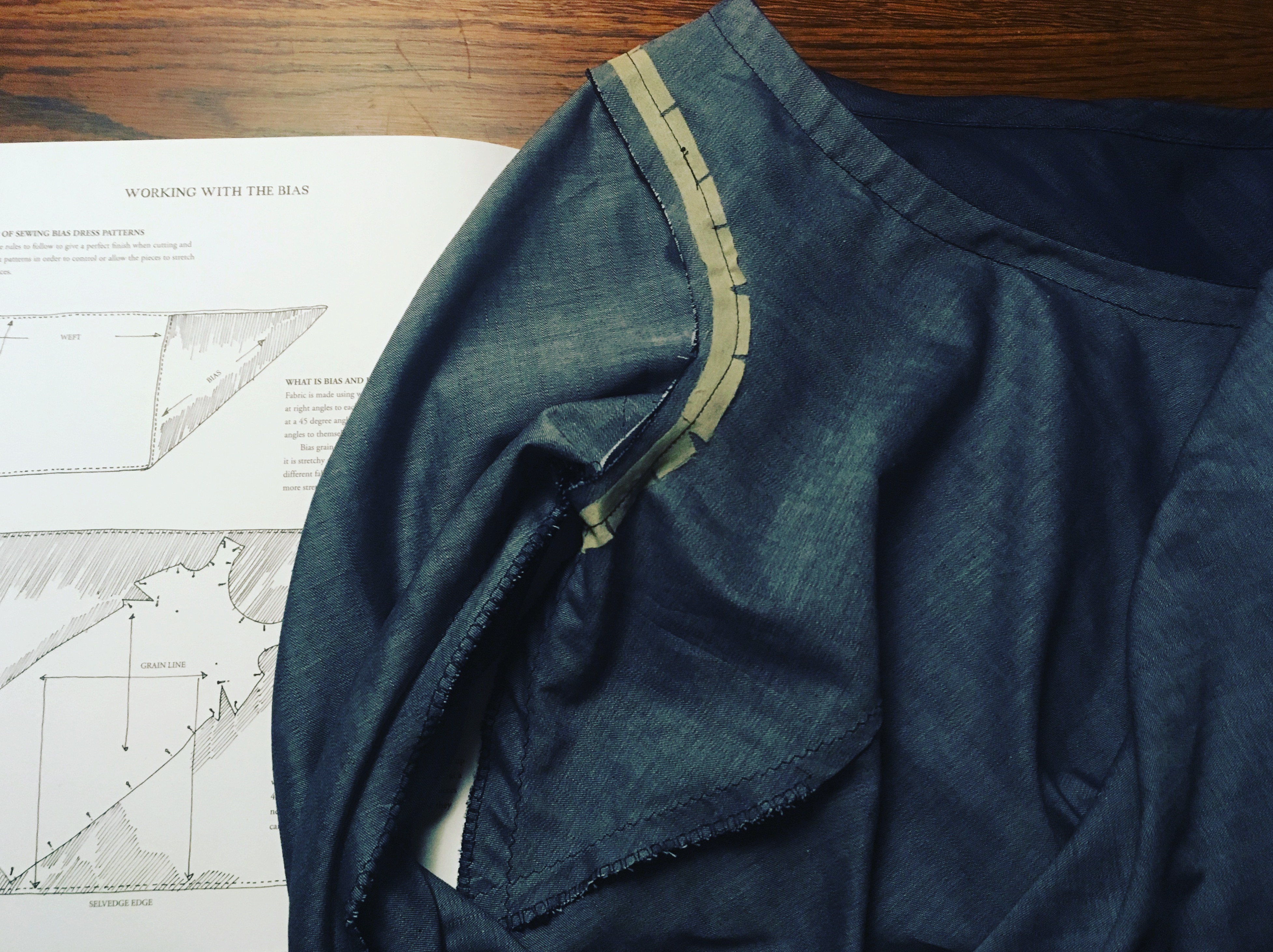 I'm working my way through the patterns in Merchant & Mills Workbook.  This is my second Curlew dress, and I'm enjoying the challenge of working with fabric that has been cut on the bias. I'll be posting daily to the #sewphotohop and #sewphotohop2018 hashtags during the month of September, sharing my story and meeting other sewists from around the globe.