Episode 206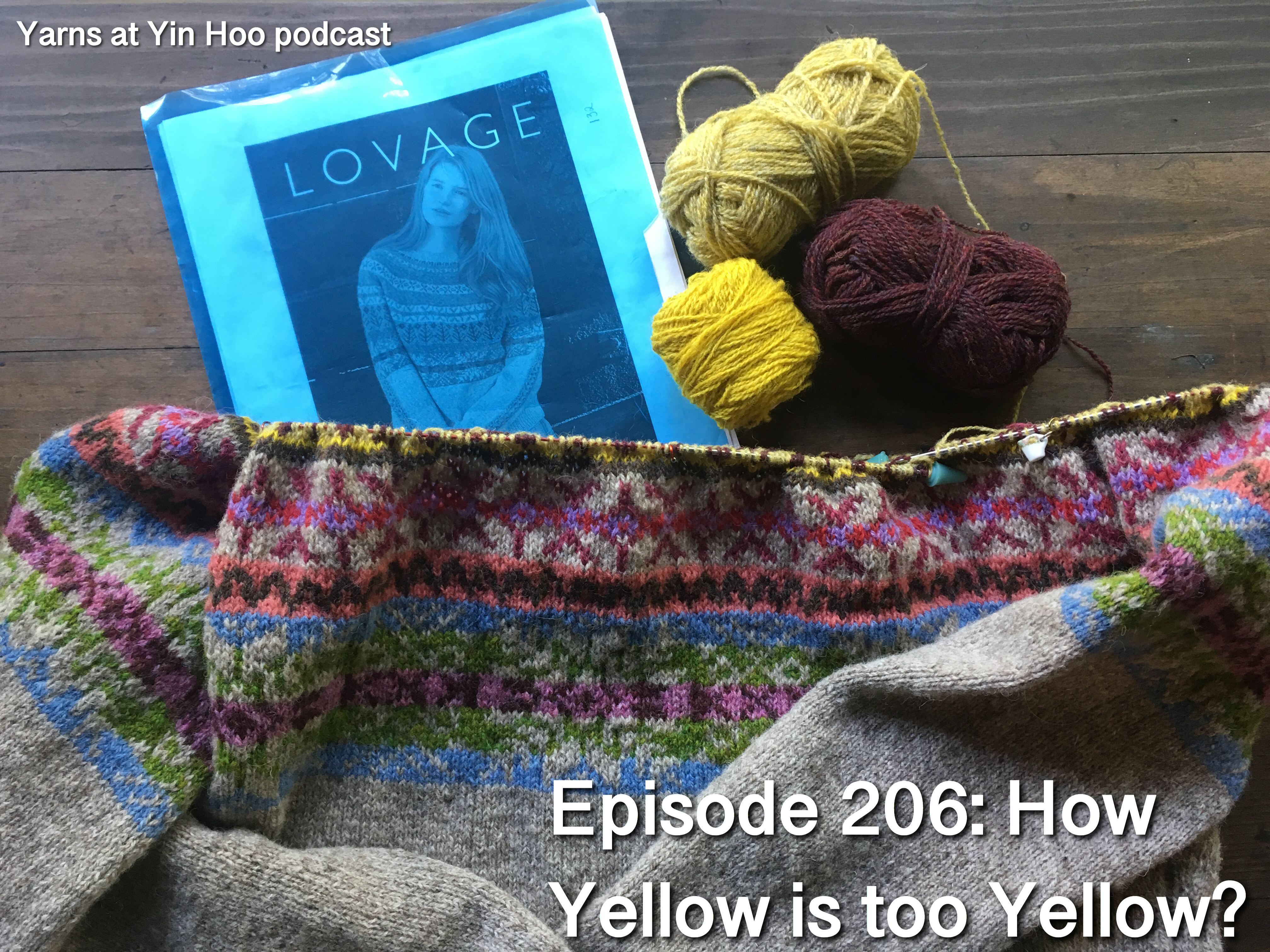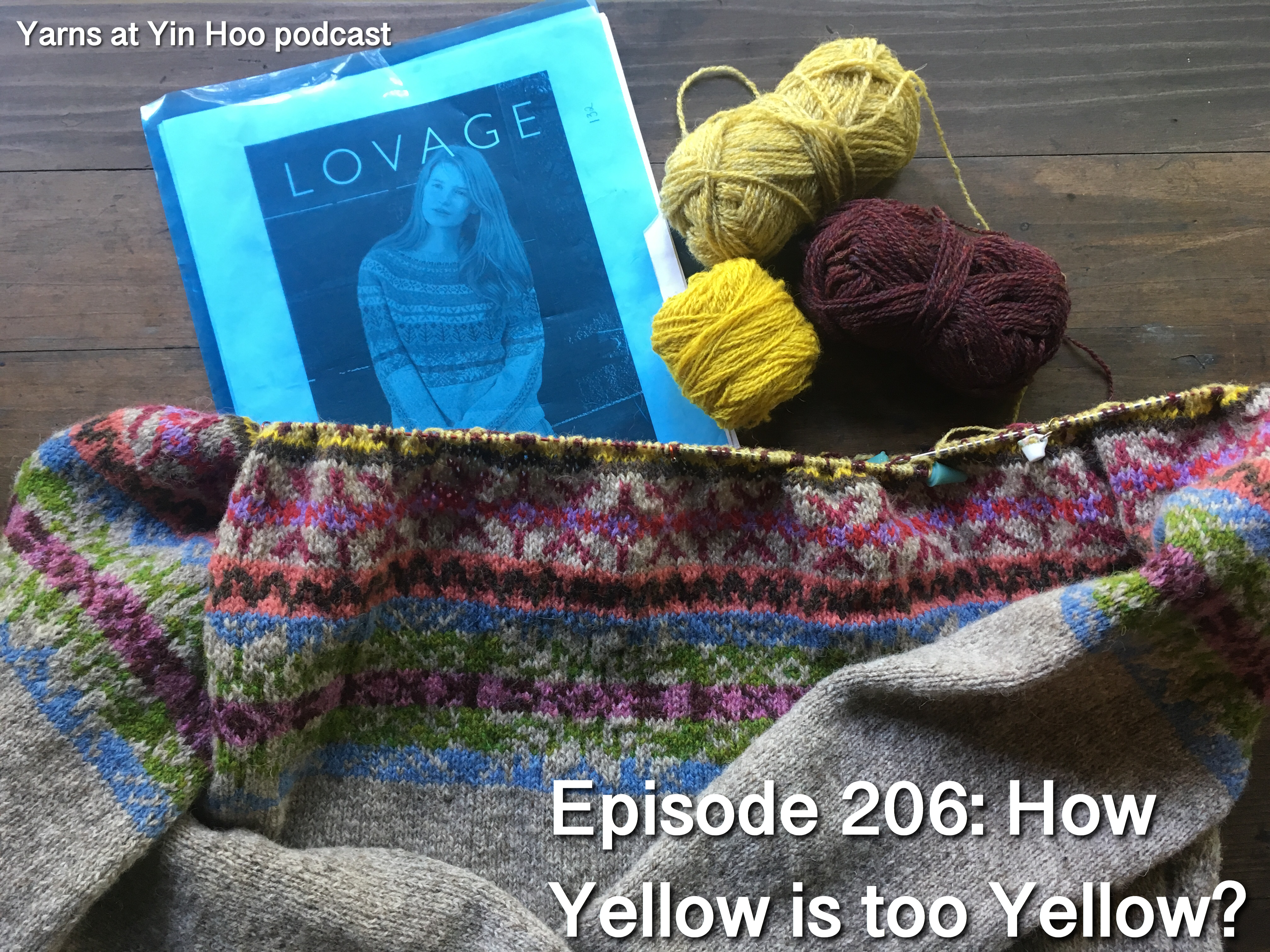 How yellow is too yellow when it comes to the colorwork in Marie Wallin's Lovage sweater?  That's what I'm trying to decide this week as I work my way up the yoke after attaching the sleeves to the body.
---
On the Porch
---
The Front Porch
---
Off the Shelf
No Makeup by Sharon Olds — this link includes an audio file of the poem read by the author
---
And Sew Forth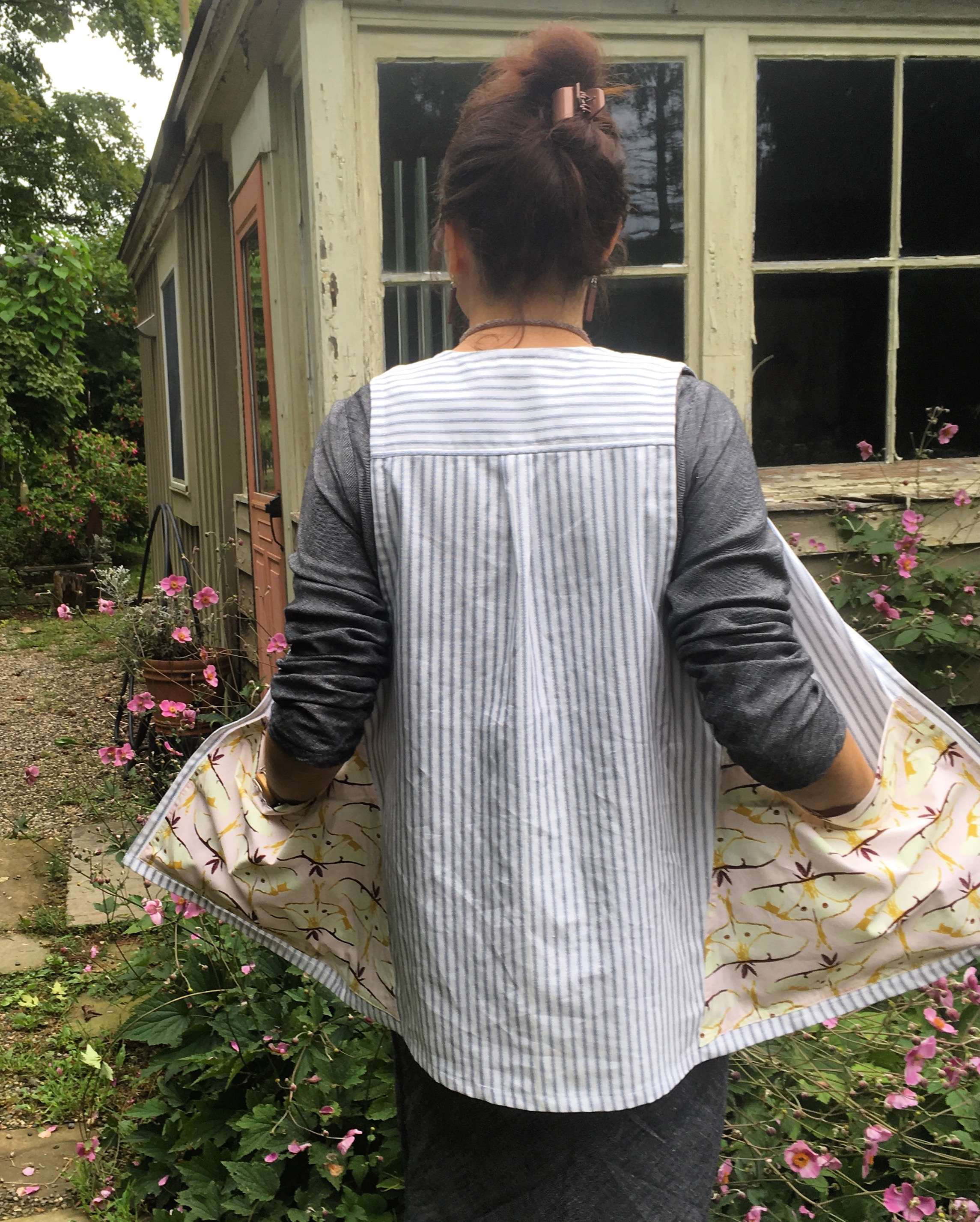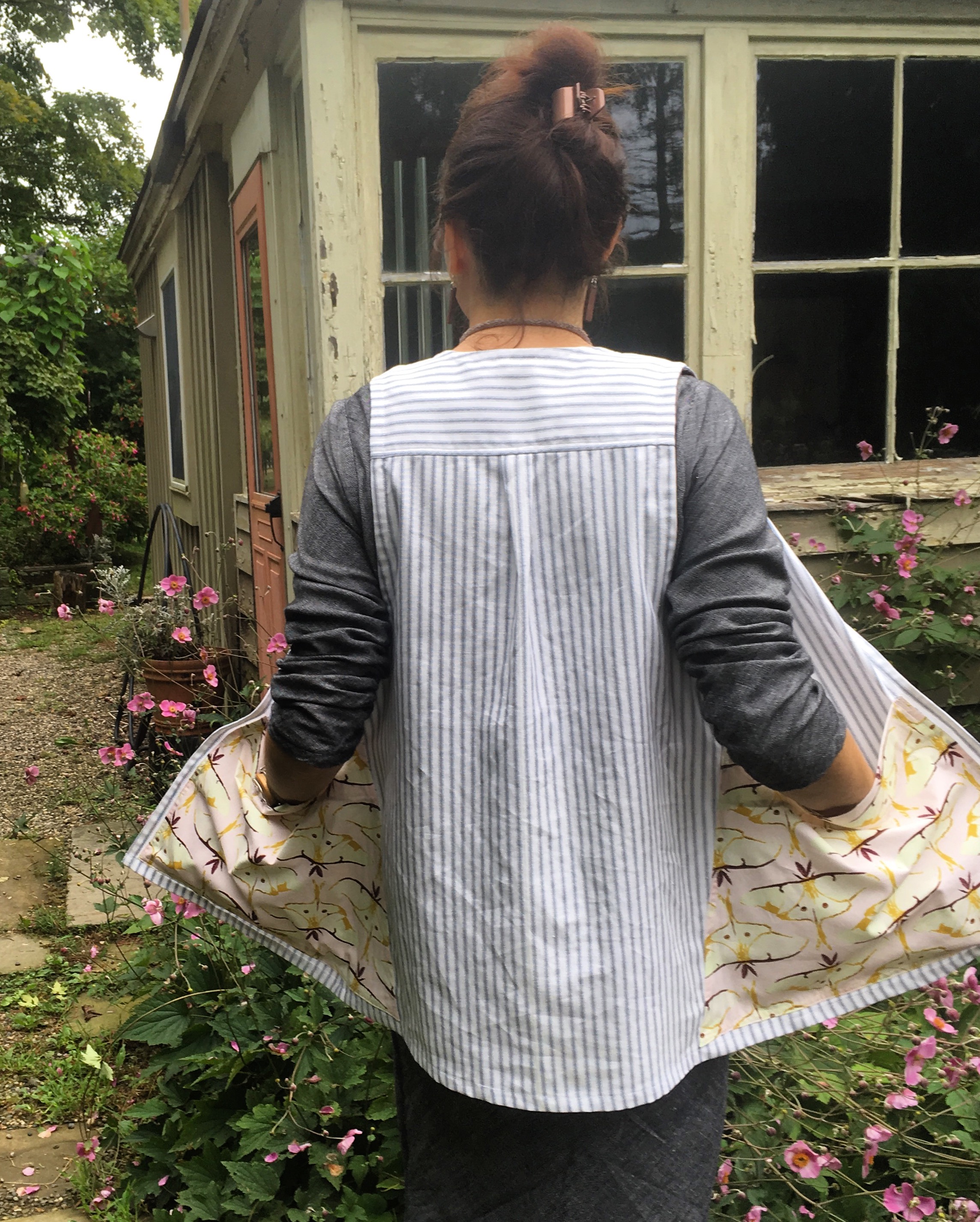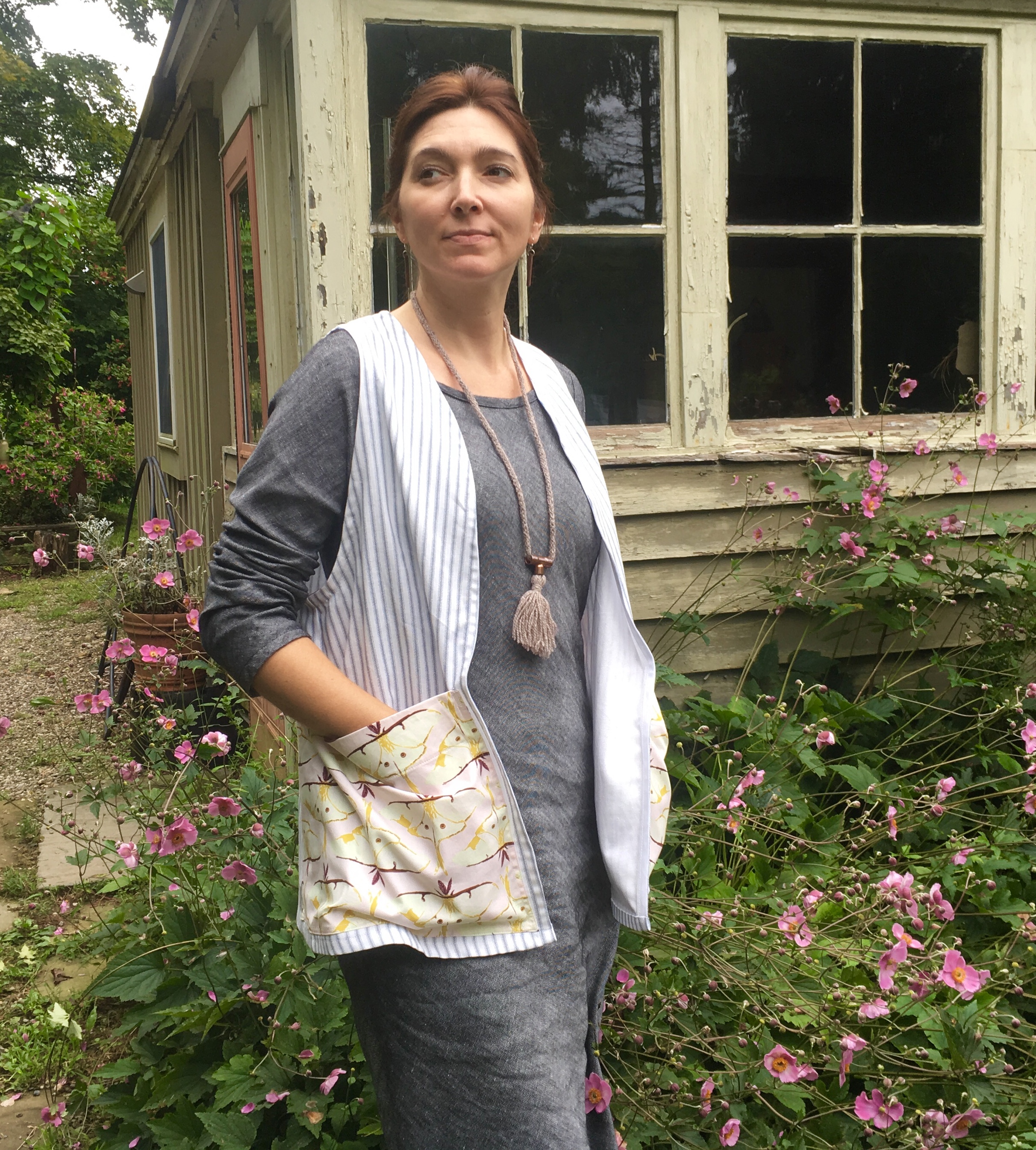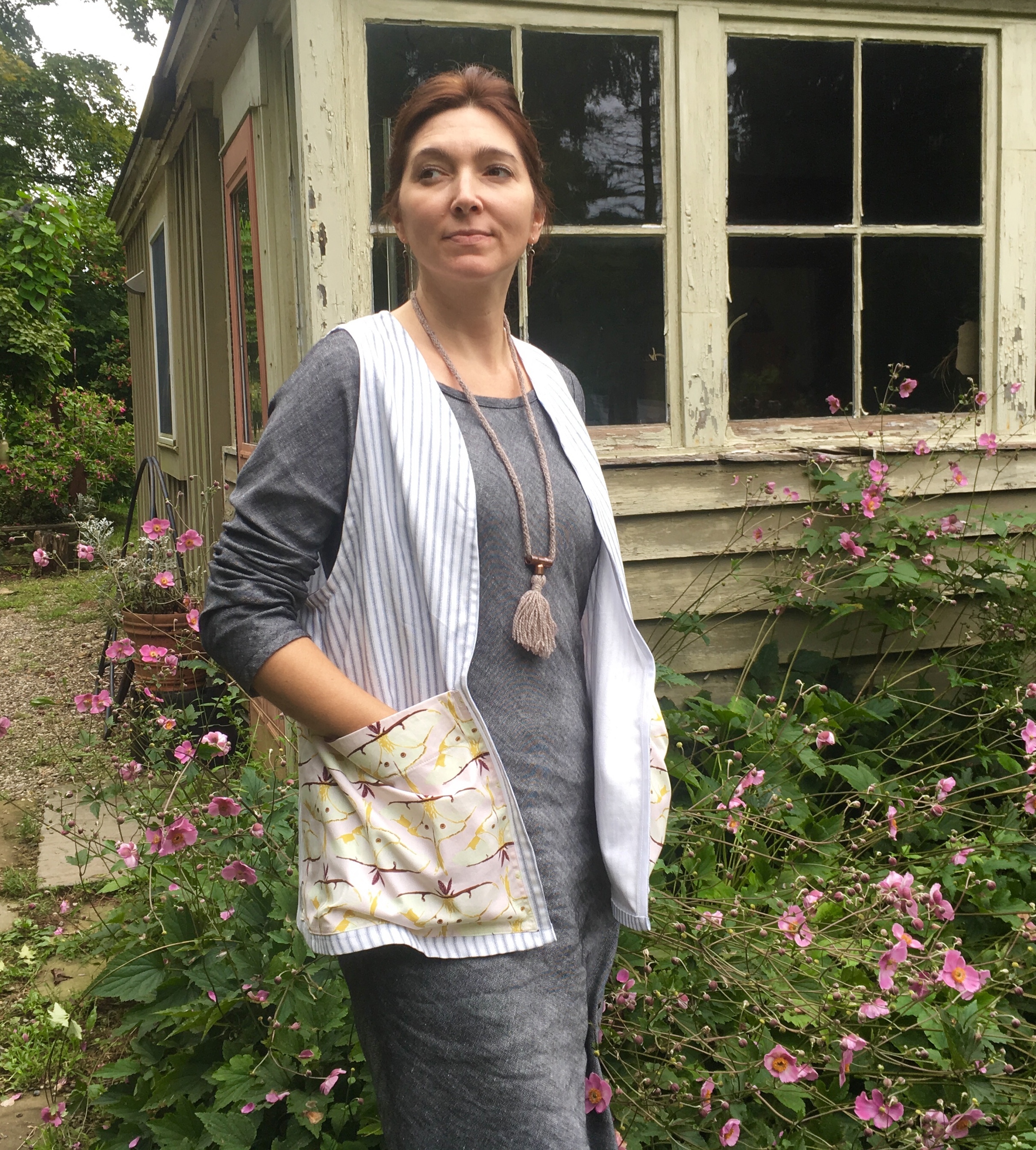 Here you see the completed Forager Vest, designed by SewLiberated.  Complete except for the little loop we added to hang it.  I'm also wearing my first Curlew Dress.  Mom and I made several modifications as we sewed this vest, including doubling up on the fabric for the yoke, and adding some fusible interfacing to the tops of the pockets. It's a very utilitarian garment, but I found the pattern directions (text only) to be confusing for the beginning sewist.  I think some diagrams or photo tutorial, either in the magazine itself or online, would have been helpful.