Episode 186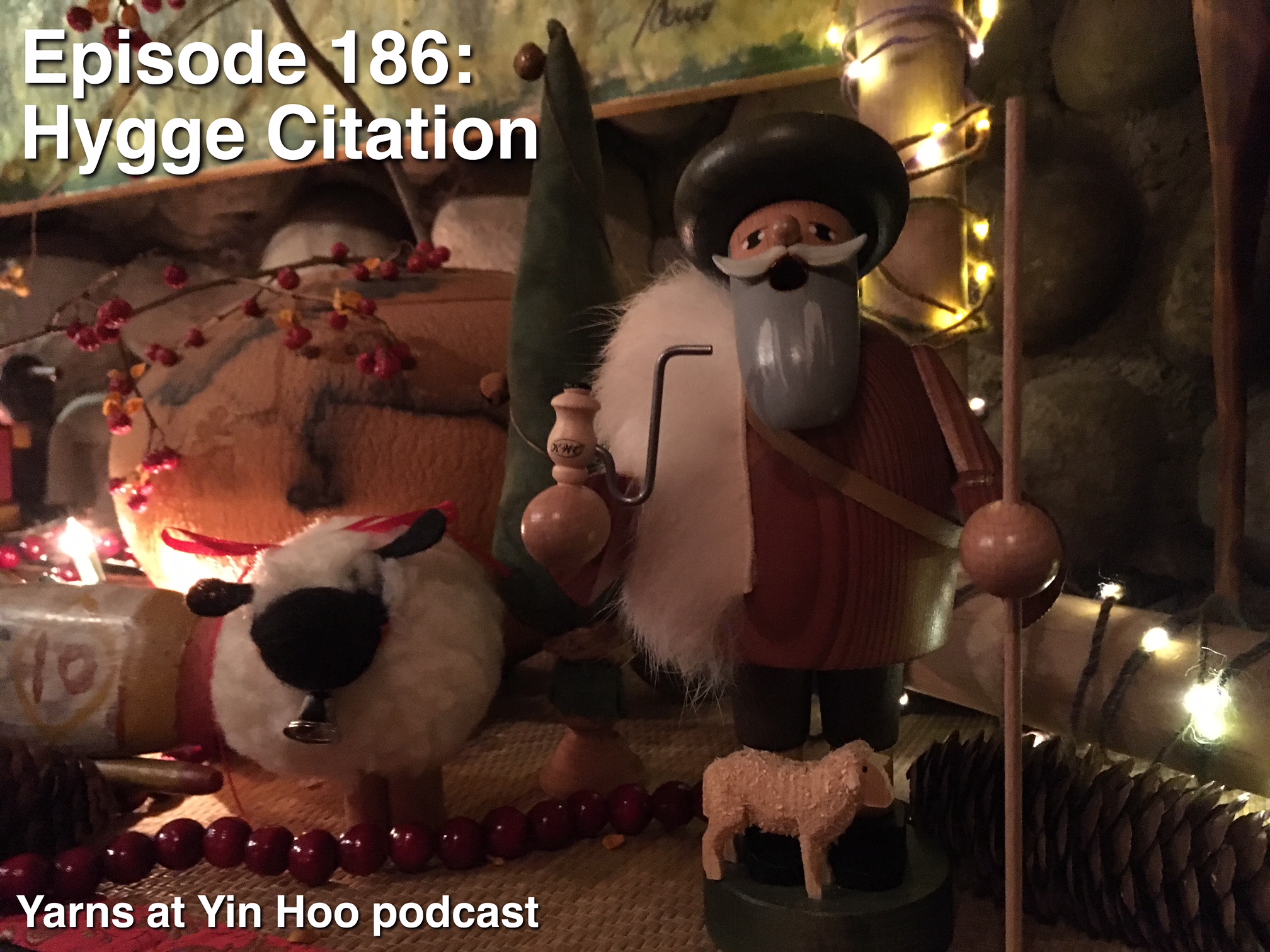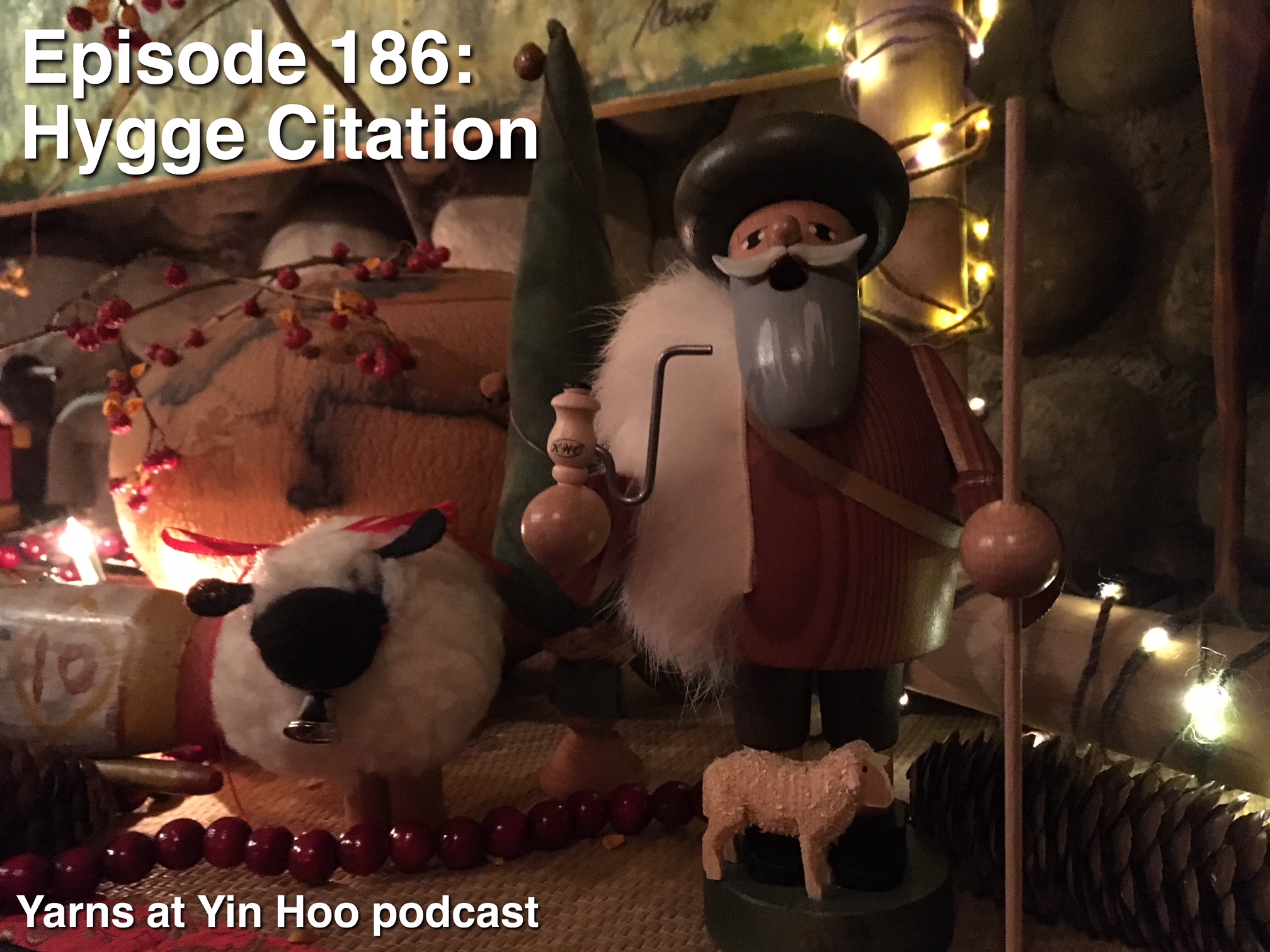 This week, I announce the prize winners for the #embroidermore stitch along.  There's a new project on the needles, plans for a reversible dress, an overload of holiday coziness, plus–filled and stuffed recipes to underscore the feeling of abundance and surprise.
---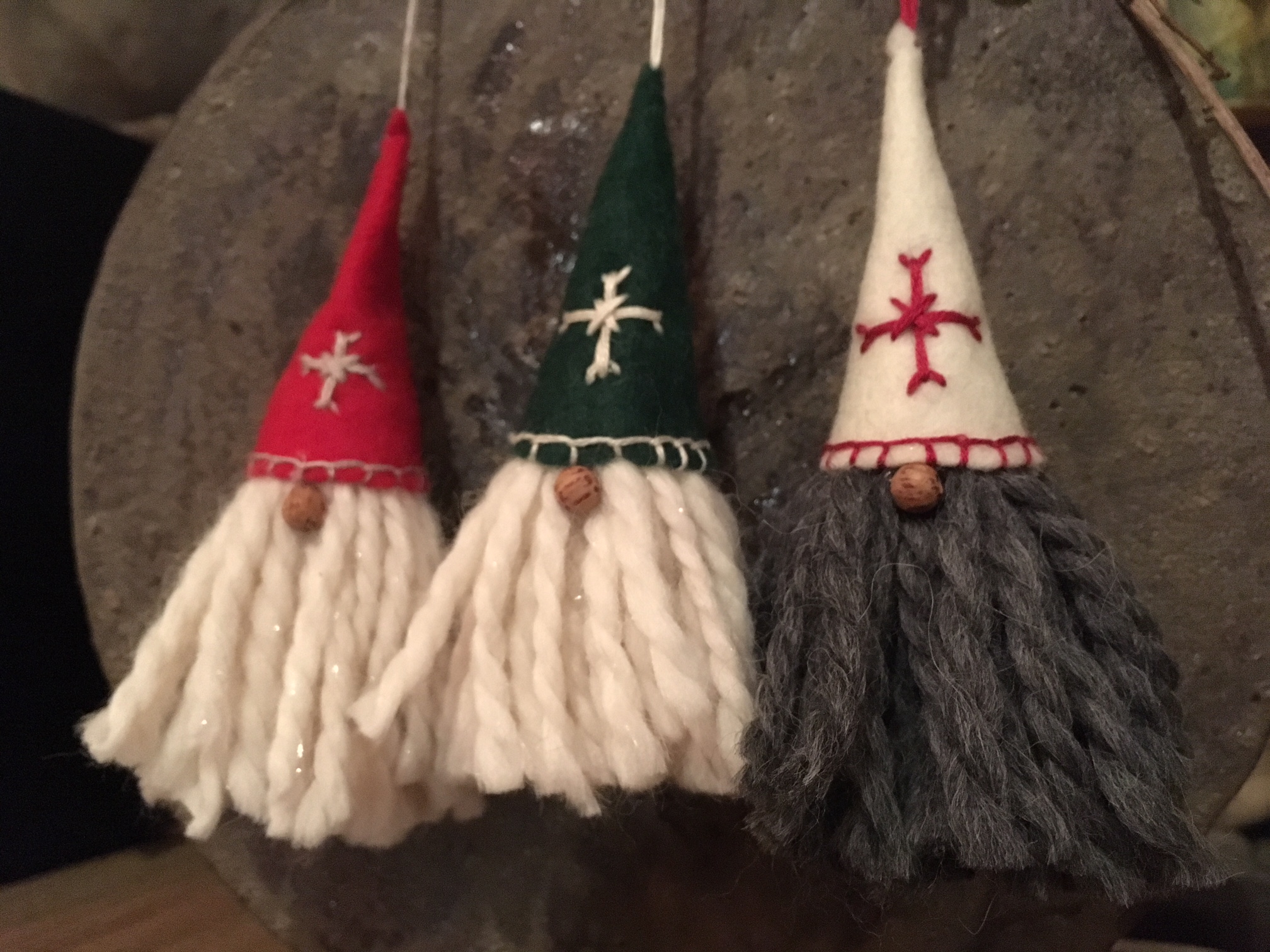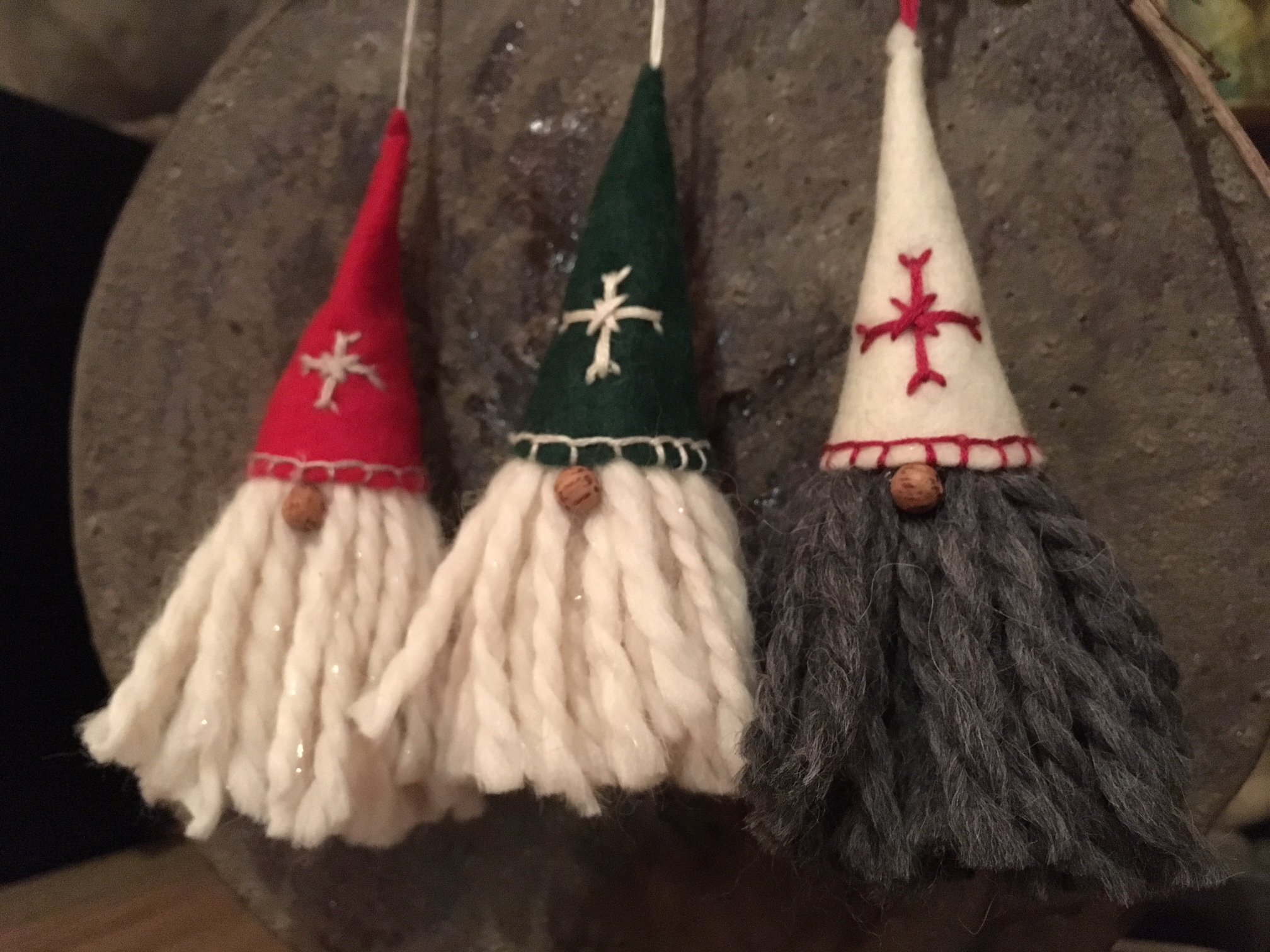 I stitched and glued together these adorable gnomes using indigochickengal's tutorial.  These are easy and fun to make — and you already have the supplies on hand, I'm sure.
---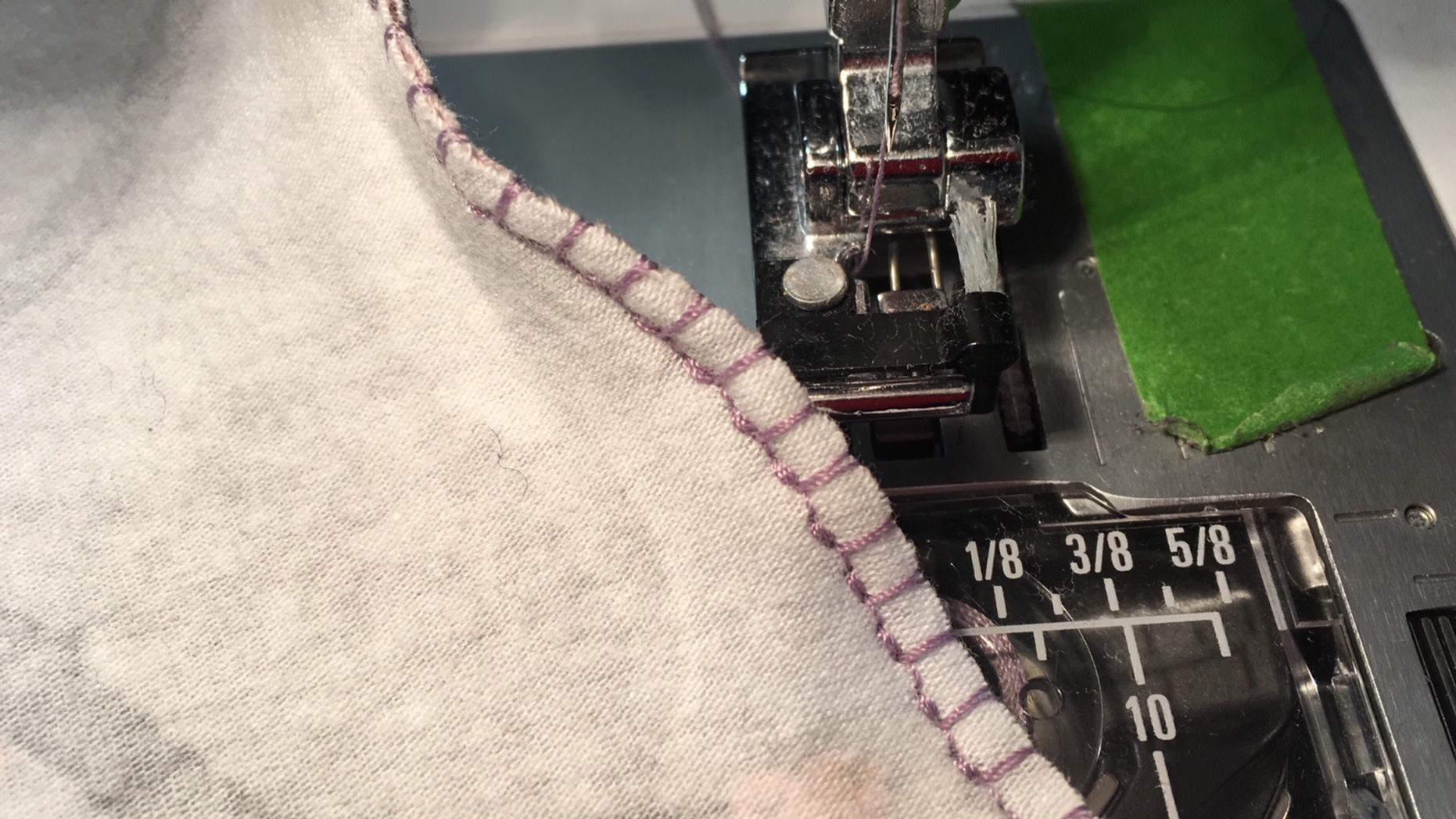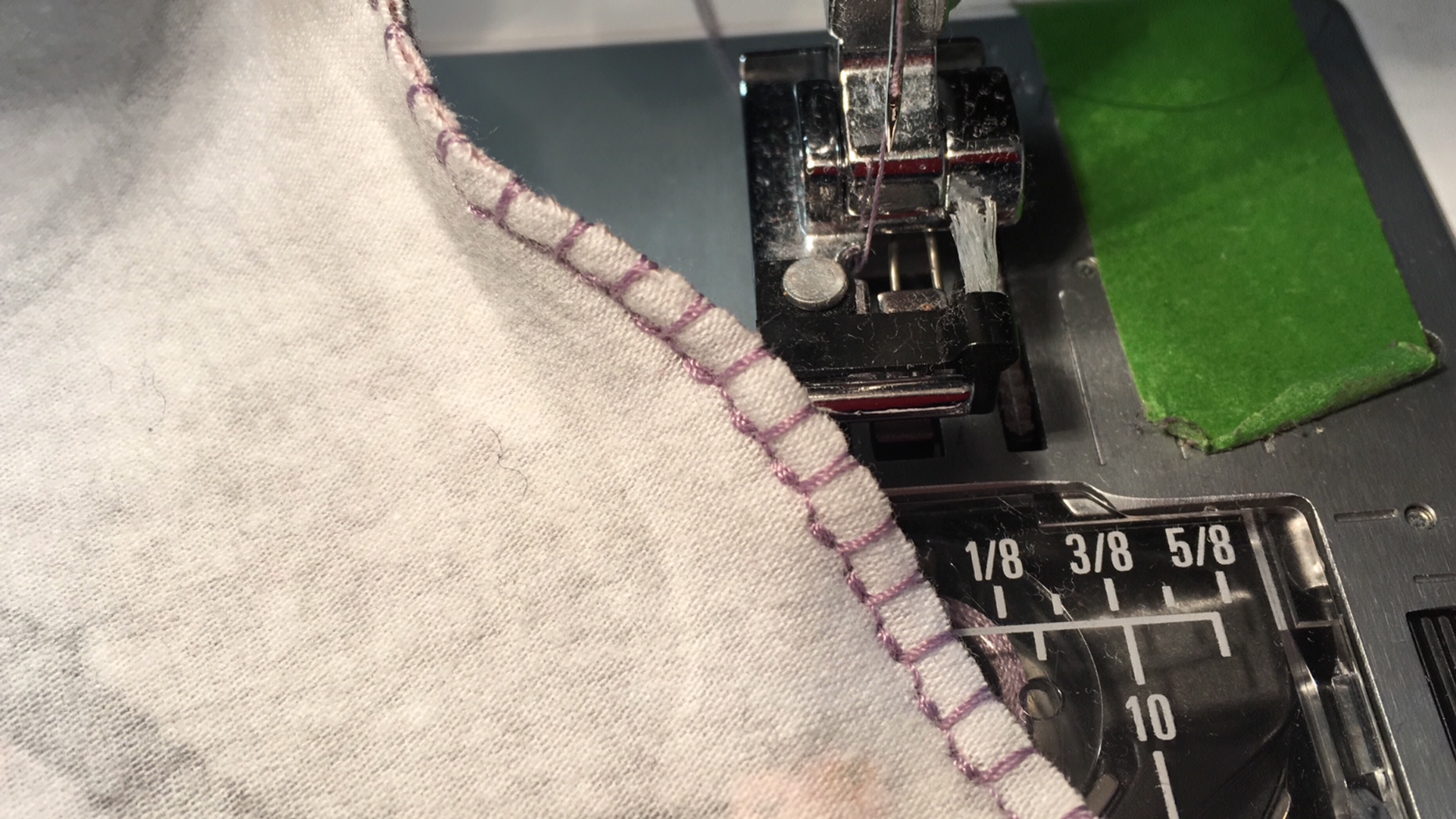 I've sewn an improvised version of the Endless Summer Tunic that Sarah Hunt developed for knit fabric.  The pattern pieces are sewn together by machine. I was able to achieve a beautiful seam using the overedge foot and a stretch stitch on my Janome Sewist.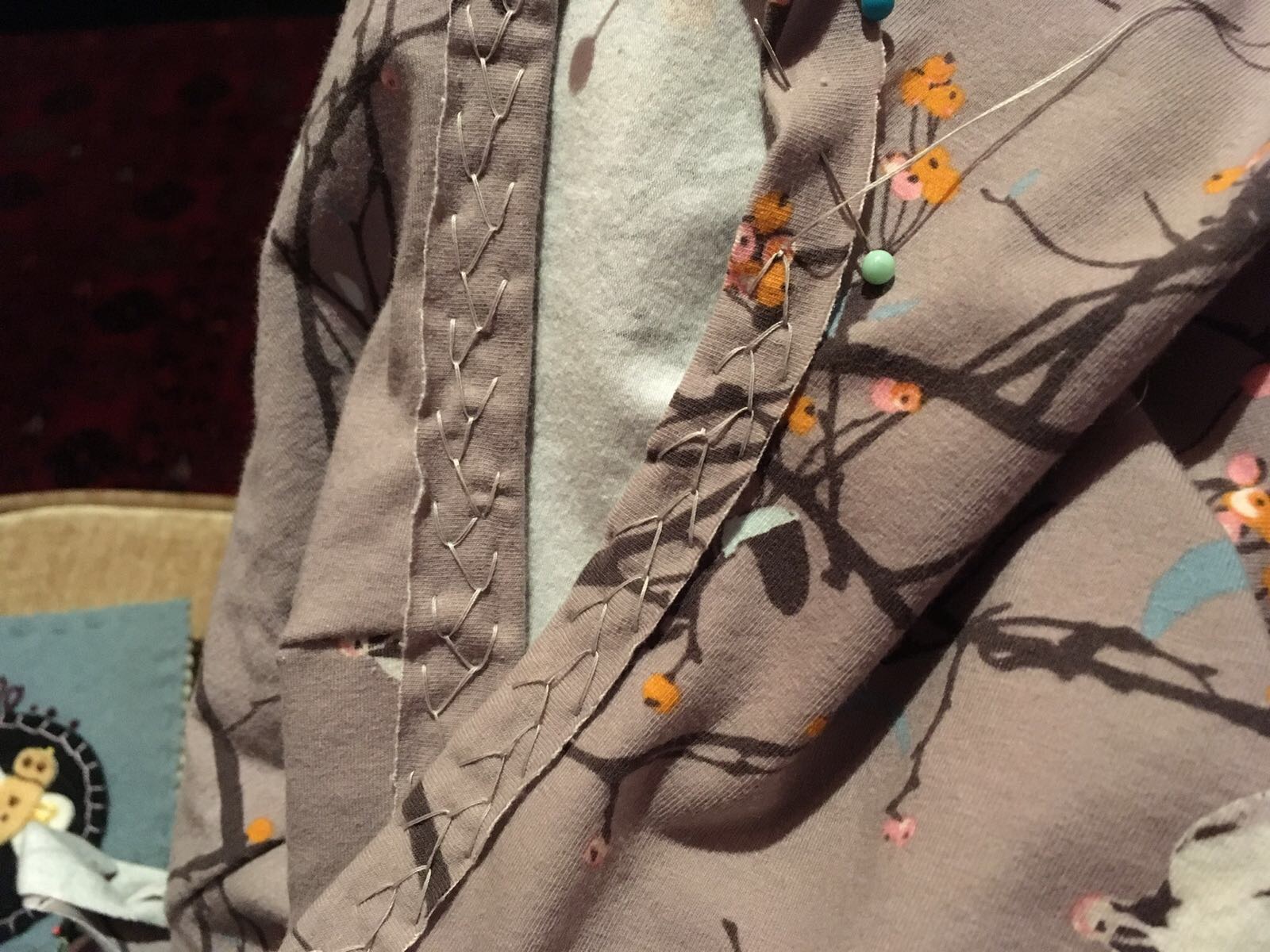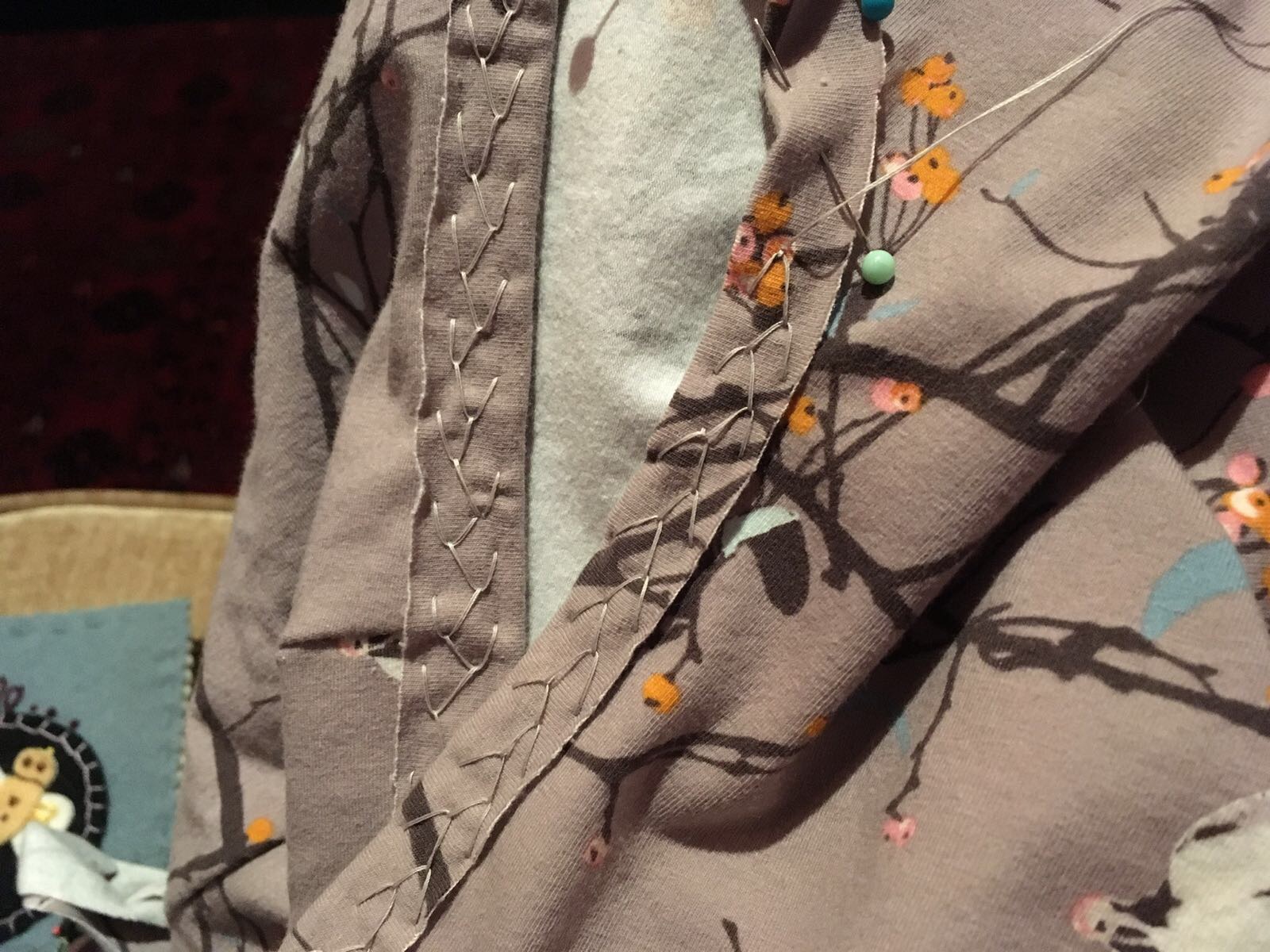 On the advice of Alabama Chanin, I applied 1 1/4″ tape to the arm and neck openings using embroidery — in this case the feather stitch. It is time-consuming, but very therapeutic stitching and finishes the knit fabric beautifully.
---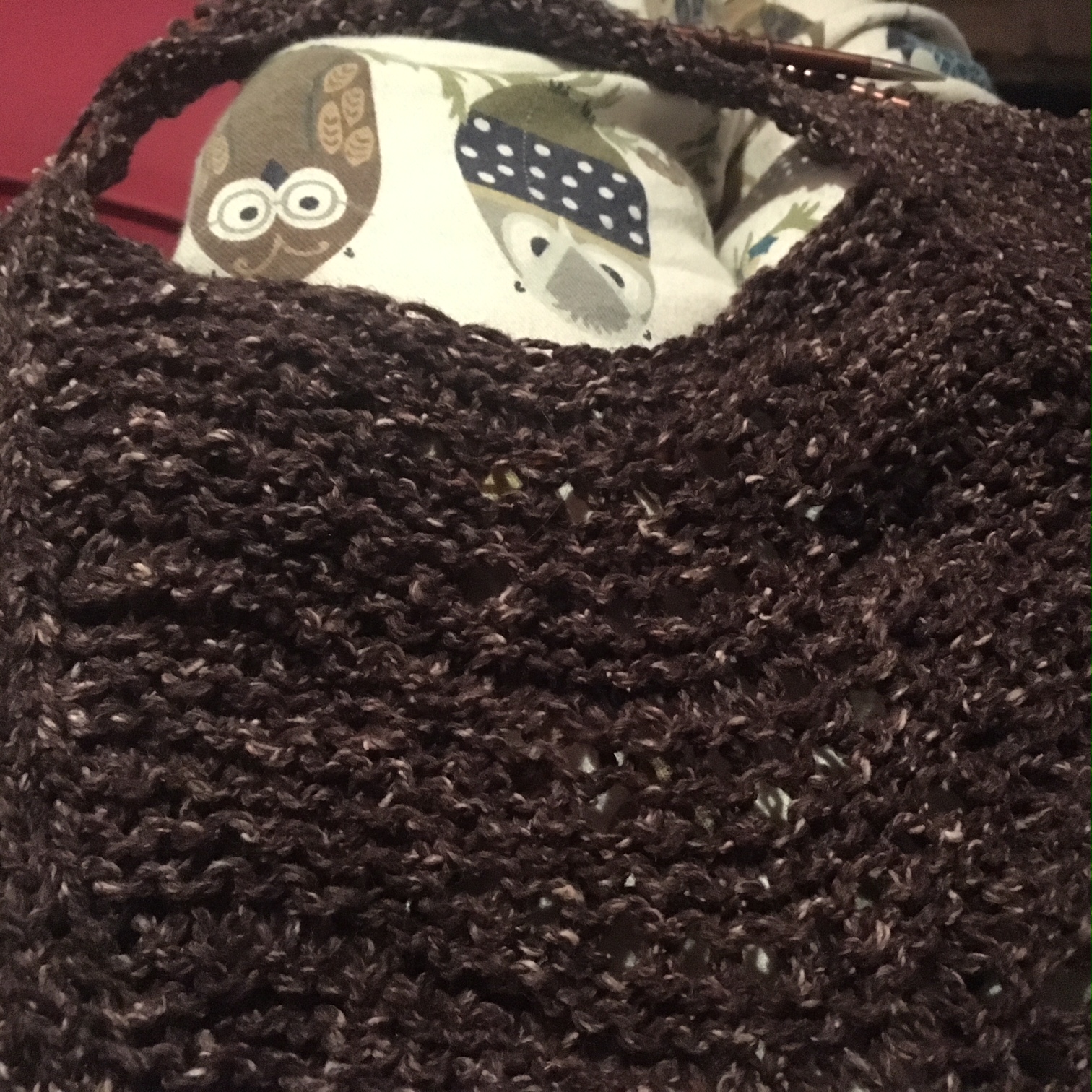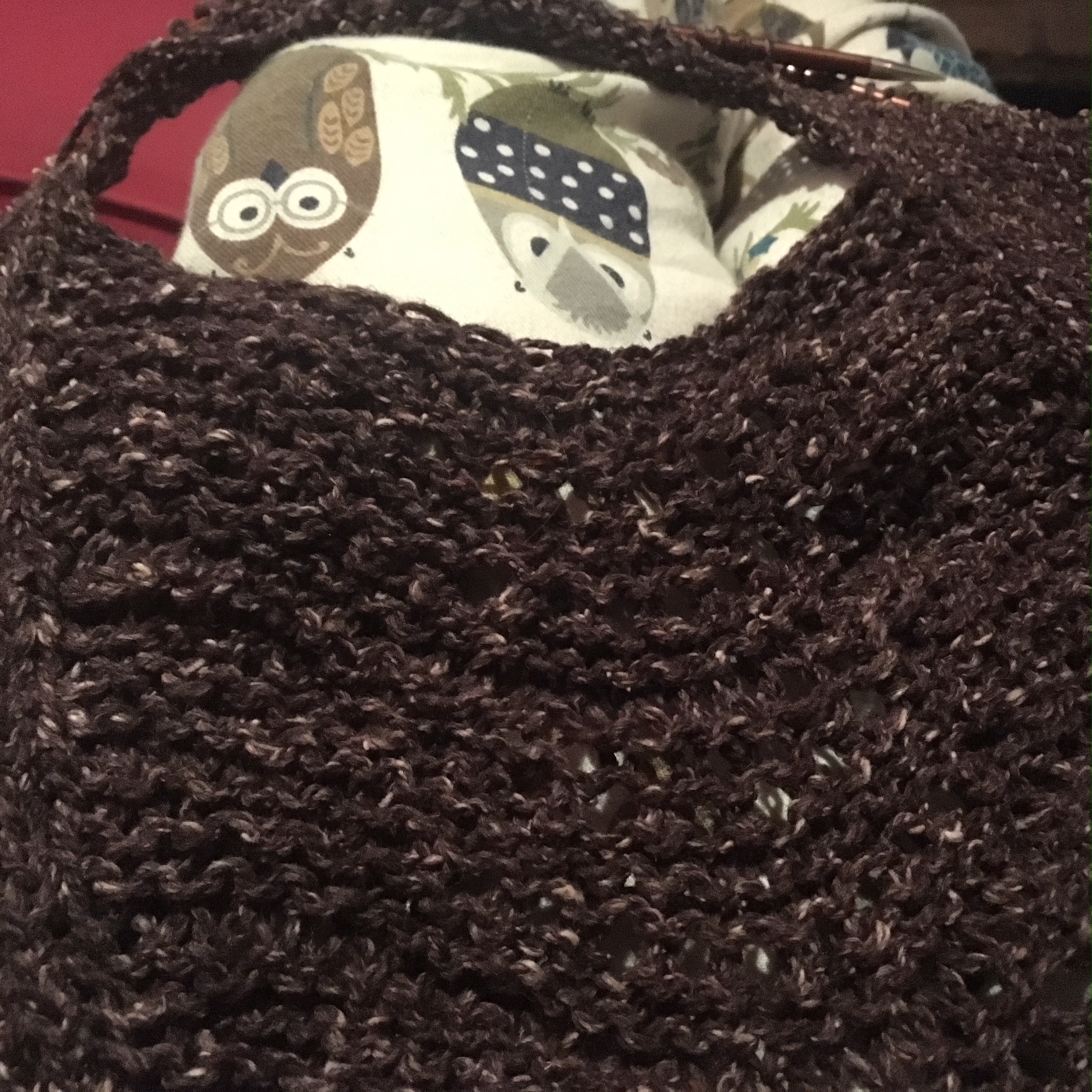 Here's a very unsatisfactory photo of a new project in progress, Deschain, a sweater design by Leila Raabe. I plan to sew the Metamorphic Dress, designed by Sew Liberated, to pair with this sweater.