Episode 187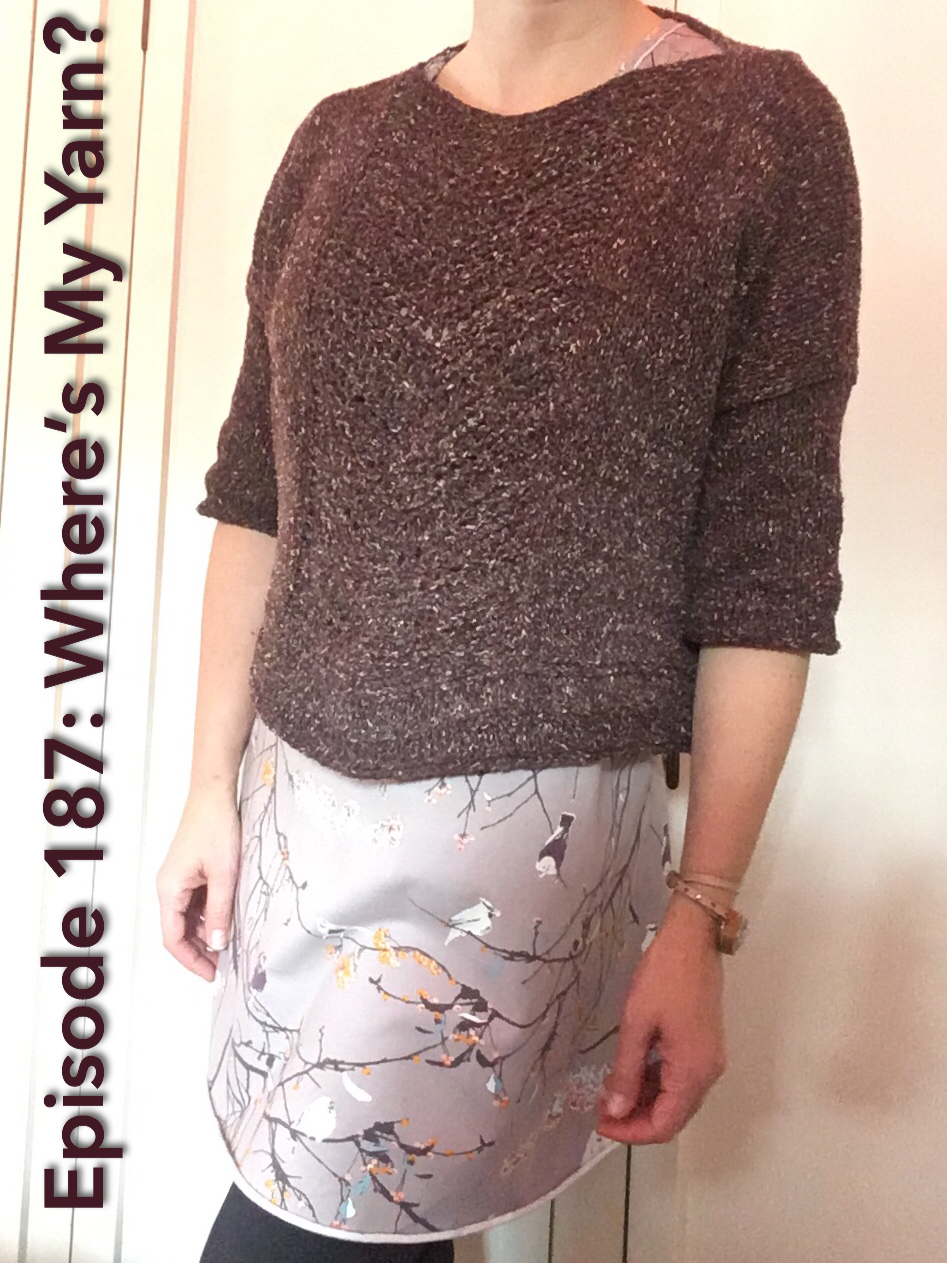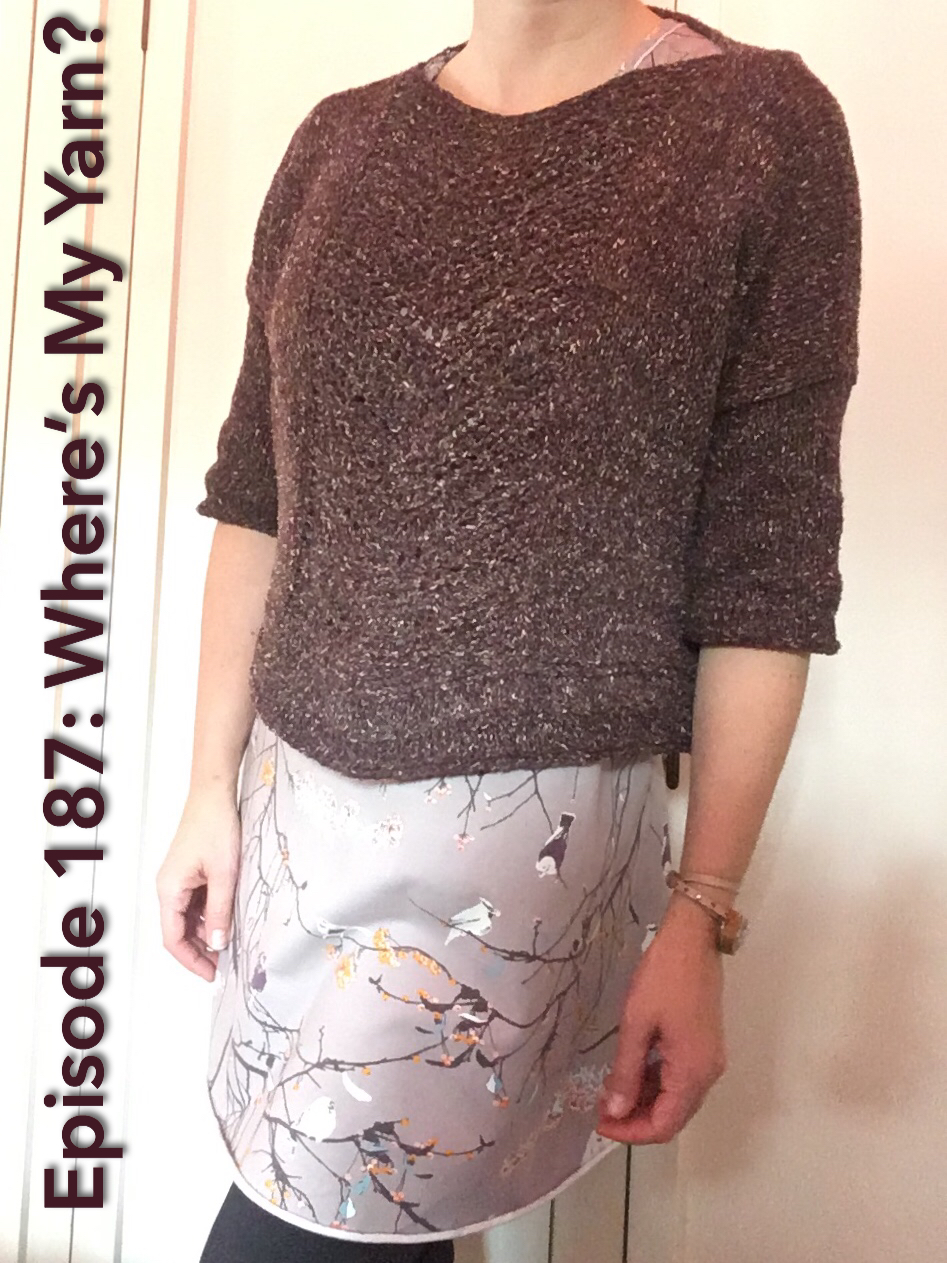 In this episode, I talk about my recently completed Deschain sweater, pictured above.  I love it!  In January, I plan a series of knits designed by Caitlin Hunter.  Finally, I announce a giveaway sponsored by the FiberCrafty marketplace.
---
The Back Porch
Deschain by Leila Raabe, knit with 4 skeins of Green Mounain Spinnery's Cotton Comfort in the Aubergine colorway.
---
The Front Porch
2017 has been the year of garment knits; it's been one year since I've knit a shawl, so naturally I've been plotting and planning for months about what I will cast on this New Year's Day.  You are welcome to join me in starting Ohra by Caitlin Hunter.
Ohra — in Blaker Yarns' Samite
Oulu Mitts — in Blacker Yarns' Brushwork
Cardamom Coffee (hat) — in Blacker Yarns' Brushwork
Tegna — in Wing and a Prayer Farm's Taconic Twist
---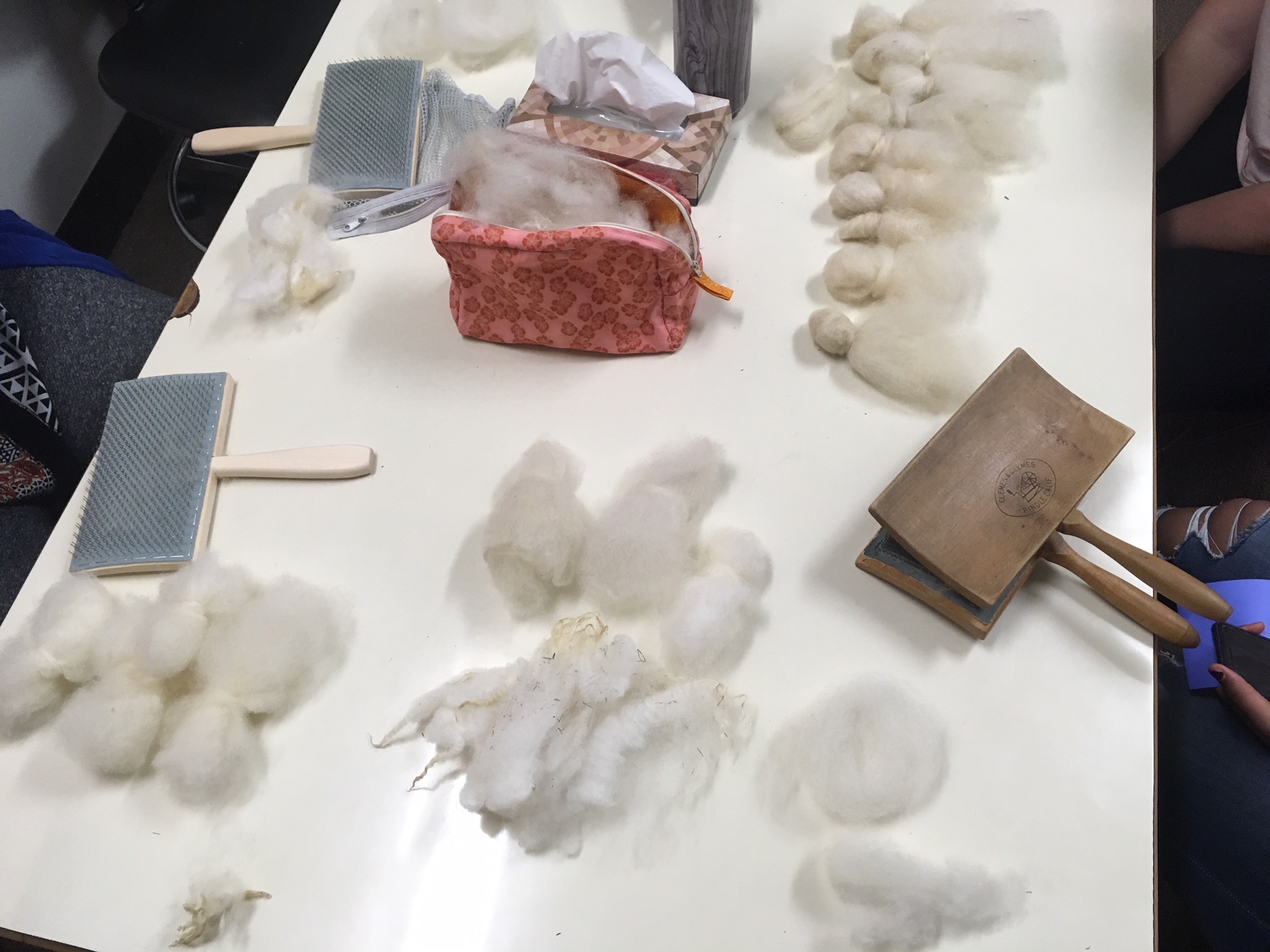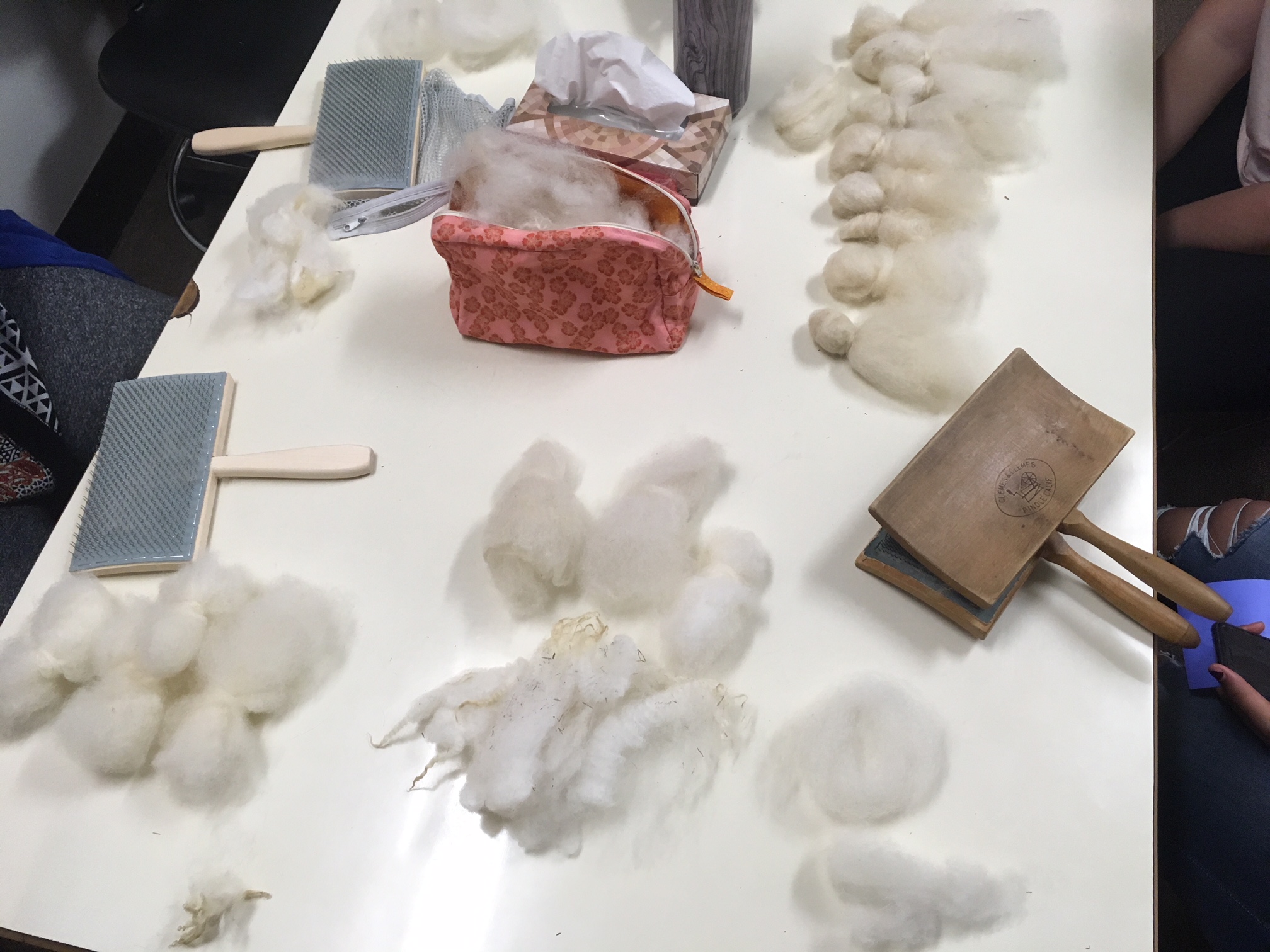 On Friday, my fiber arts students worked with hand cards to create ghost batts from their scoured Cheviot X fiber.  Ghost batts are a semi-worsted preparation, which works very well with the amazingly long (6+") of this fiber.  Our next step will be to focus on spinning with suspended spindles.
---
GIVEAWAY!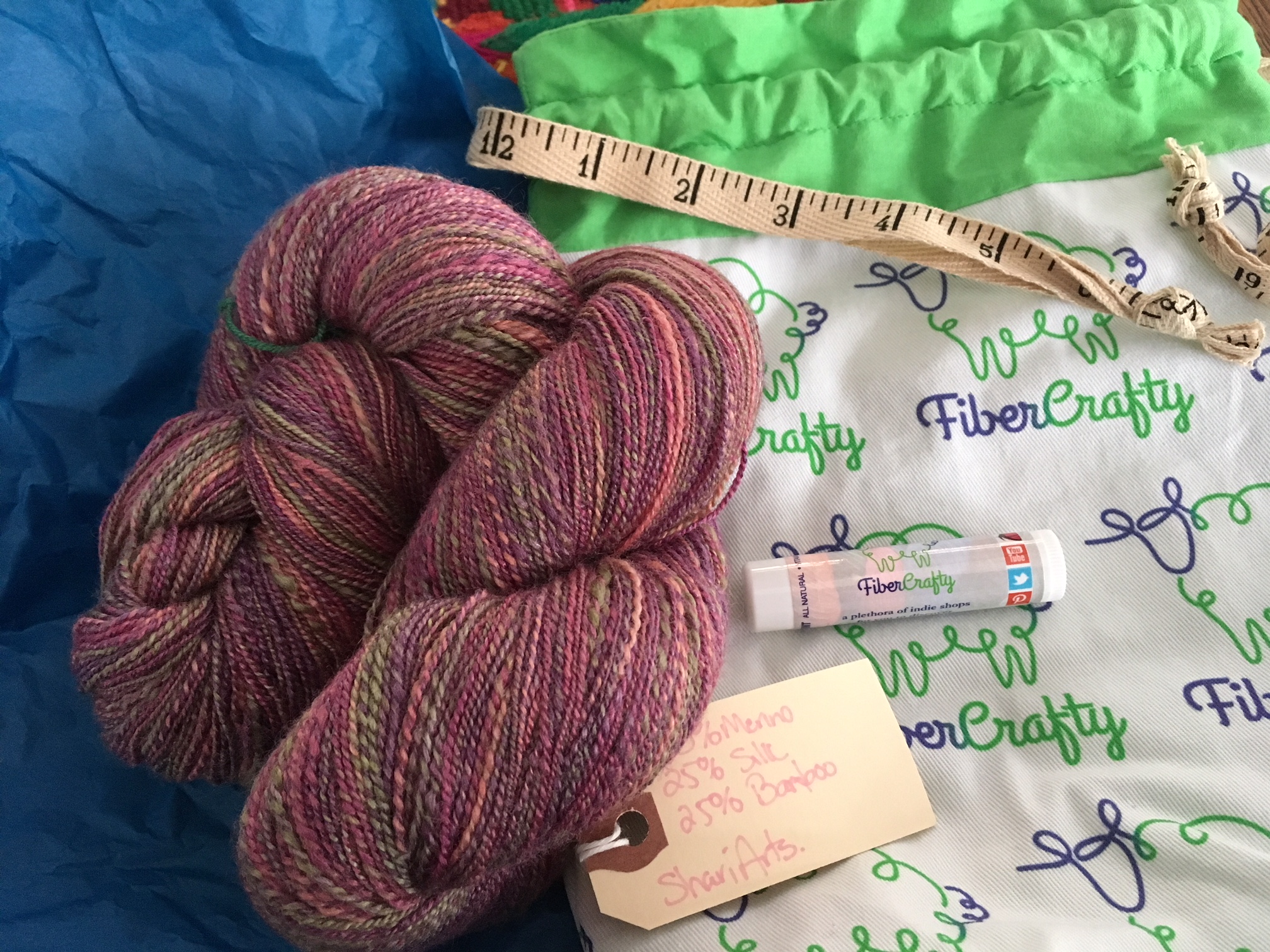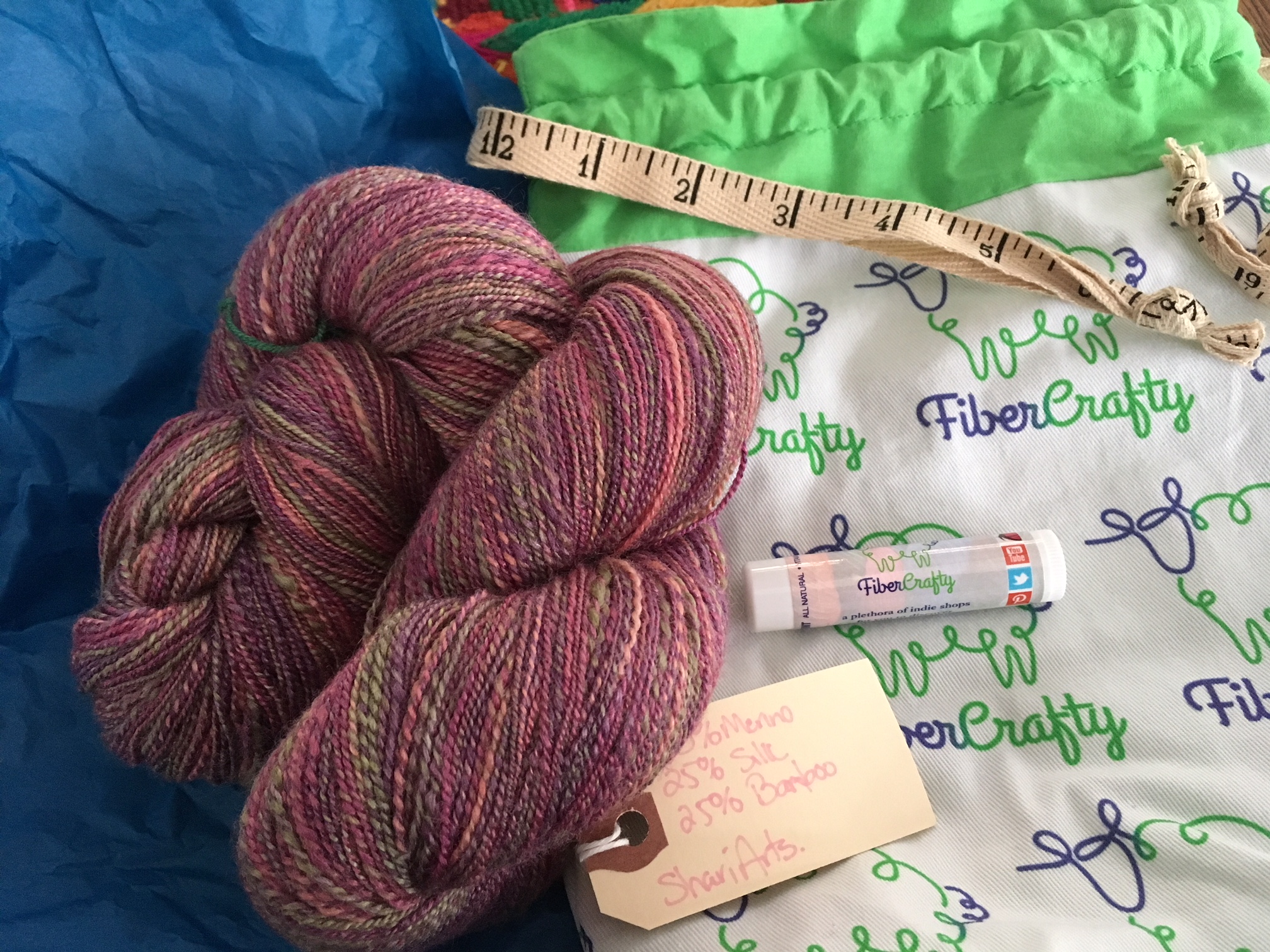 Pam has provided this very generous prize package from her 24-hour fiber marketplace called FiberCrafty.  I'm hosting a giveaway on Ravelry.  Follow this LINK to enter!