Episode 16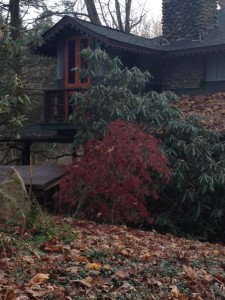 This episode contains segments titled: The Back Porch, The Front Porch, and Gratitude Journal.
---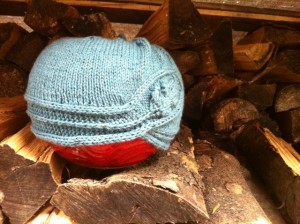 The Back Porch
I completed a second Oak Trail, a cloche design by Alana Dakos, found in her collection, Botanical Knits.  This hat has interesting construction, is stylish without being complicated, and would make a great gift.  I selected Berroco Vintage yarn, which is easy care.  As usual, I blocked the hat using one of the decorative lamps on our porch.
---
The Front Porch
I'm headed to Boston for the National Writing Project Annual Meeting.  With some down time there (though I'm not expecting much) I plan to knit on a few simple projects.  I still need to decide what those will be.
I'm also looking forward to learning the identity of my pen pal.  Dr. Kelly of the Ewe University podcast is hosting a Pen Pal Pair-up Project.   The deadline to fill out the questionnaire and acquire a correspondent is November 22.  So head on over to the Ewe University group page on Ravelry and sign up!
---
Gratitude Journal
This week, I'm feeling grateful for the Yarns at Yin Hoo podcast audience.  On the show, I answer a few questions from listeners and identify some goals I have for the podcast this year.
Nothing can match the treasure of common memories, of trials endured together, of quarrels and reconciliations and generous emotions. It is idle, having planted an acorn in the morning, to expect that afternoon to sit in the shade of the oak.          
— Antoine de Saint-Exupery