Episode 12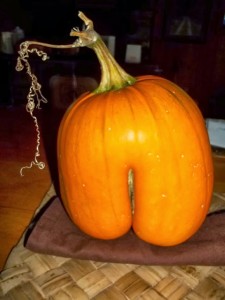 This episode features an interview with Sherry of Spinner's End Farm, located in Michigan's Upper Peninsula.
---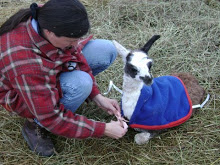 On her blog, Sherry lists the animals who live at Spinner's End:  a herd of Shetland Sheep, English angora rabbits, two olde English babydoll southdown sheep, three rescue llamas, two pygora goats, forty some odd chickens (but who is counting?), two ducks, three dogs, two cats, three guinea pigs, and a goldfish, not to mention the rescue alpacas that were the beneficiaries of a Kickstarter project that concluded early this spring.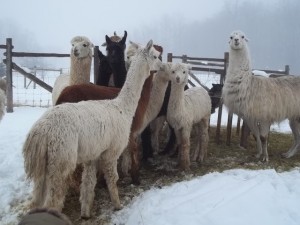 I had been looking for a Kickstarter project to support because Samuel's band, Bovine Social Club, had recently been successful raising the funds for their first album with Kickstarter.  I was overwhelmed by the generosity of people who gave money to a project they believed in.  The band was able to hire Tim Carbone of Railroad Earth to produce the record.  It was really special and I wanted to support someone with an innovative idea.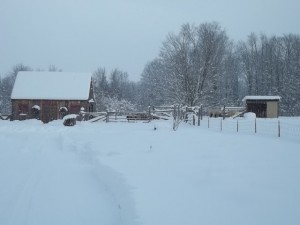 When I found out about Spinner's End Farm and Sherry and Will's desire to rescue some local alpacas, I knew I had to participate.  So I contacted Sherry, who was generous with her encouragement of my spinning.  I was just about to take a beginning spinners class and she sent me the fiber and spindle that I selected as my incentive so I had it for the first day of my class.  My first several skeins of handspun are Spinner's End specialties.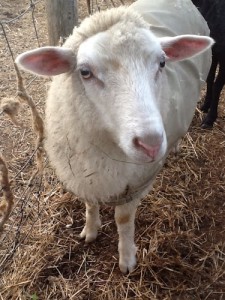 A few months later, I used some sari silk fibers from her Etsy shop to create a yarn that became my first weaving project.  As soon as I launched the Yarns at Yin Hoo podcast, I contacted Sherry and asked if she would be willing to do an interview for the show.  We exchanged ideas and mp3 files via email and Facebook messages and I'm excited to introduce Yarns at Yin Hoo listeners to Sherry and her family.
---
Teacher Tribute Challenge
There are still a few days left to enter.  You could win one of two prizes I selected at the NY Sheep and Wool Festival last weekend. A darling project bag from rock, paper, flower, OR a set of enchanting cards printed from the batiks of Carol Law Conklin. Check out the show notes in Episode 7 or listen to any of the recent podcasts for more information.
---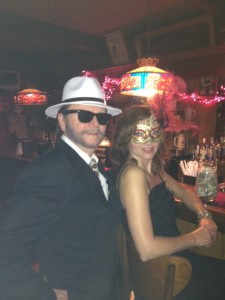 Happy Halloween! 
If you want to hear more of the Bovine Social Club's, grassy, twangy, swinging breed of Americana music, check out their website.