Episode 51: Down by the River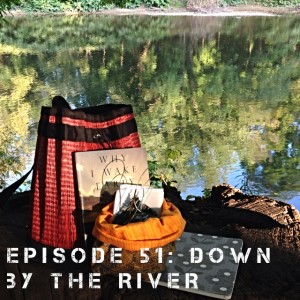 This episode includes the following segments: The Back Porch, The Front Porch, Ever-expanding Skill Set, Yarn Lover at Large and Gratitude Journal.
---
LISTEN:
---
The Back Porch
Scrappy Felted Oven Mitt pattern by Kelly Schroeder
Felted Vessels
Simple Yoga Socks pattern by Jennifer Wang
The Front Porch
Booga Bag pattern by Julie Anderson
Planorbis Corneus Shawl pattern by Hunter Hammerson
Clincher pattern by Ash Kearns
---
It's not too late to enter the Asymmetri-CAL, an asymmetrical craft-along. Post your finished object to the prize thread by September 26th.
---
Ever-expanding Skill Set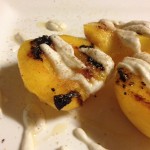 Use #bulkbinscal when you post photos of your culinary adventures with nuts during the month of August. Barley will be in the spotlight for the month of September.
You can find all of the recipes I've developed during the Bulk Bins Cook-along here.
Yarn Lover at Large
New Jersey Sheep & Fiber Festival    September 6 & 7    Hunterdon County Fairgrounds
Gratitude Journal
"Many Miles" by Mary Oliver from Why I Wake Early