Episode 240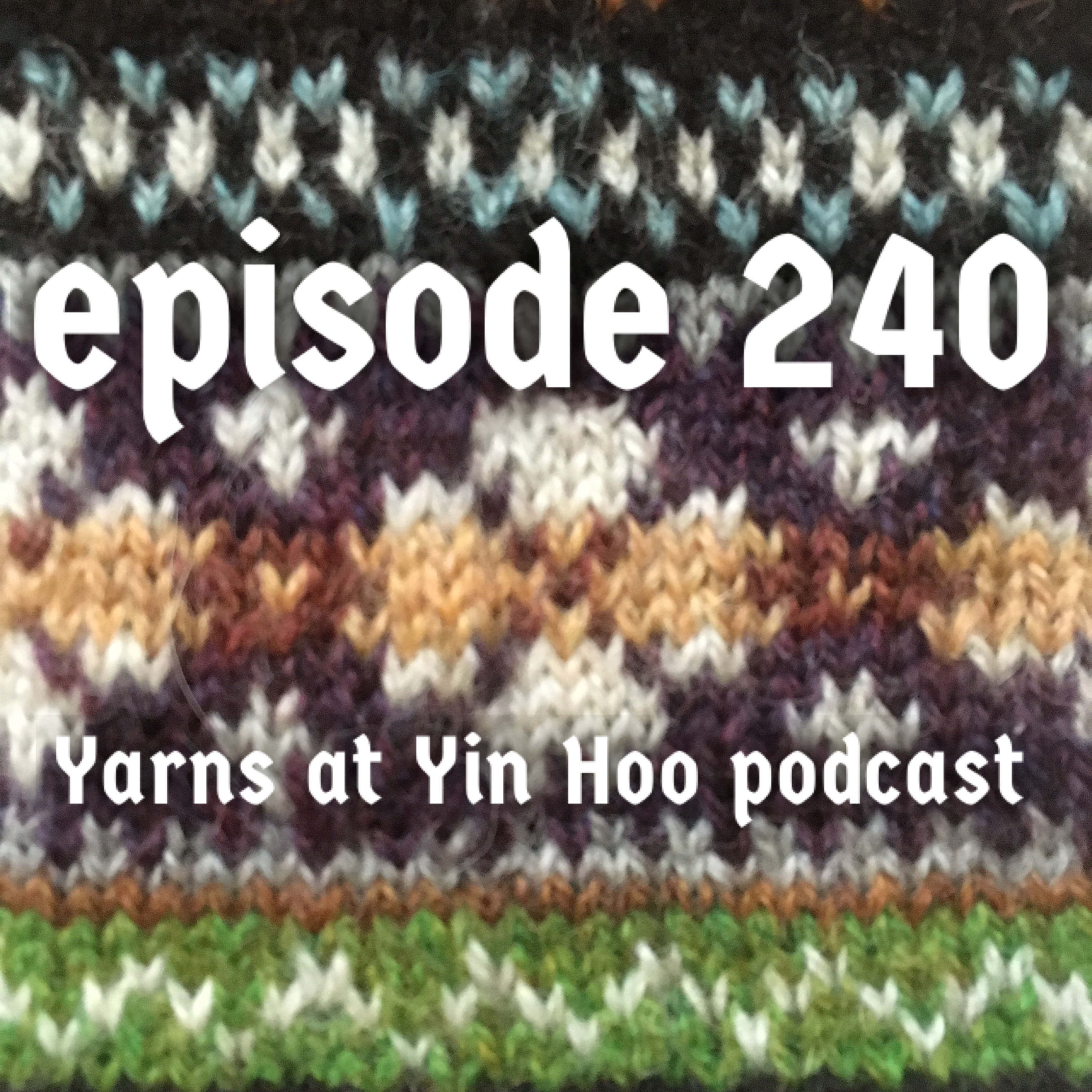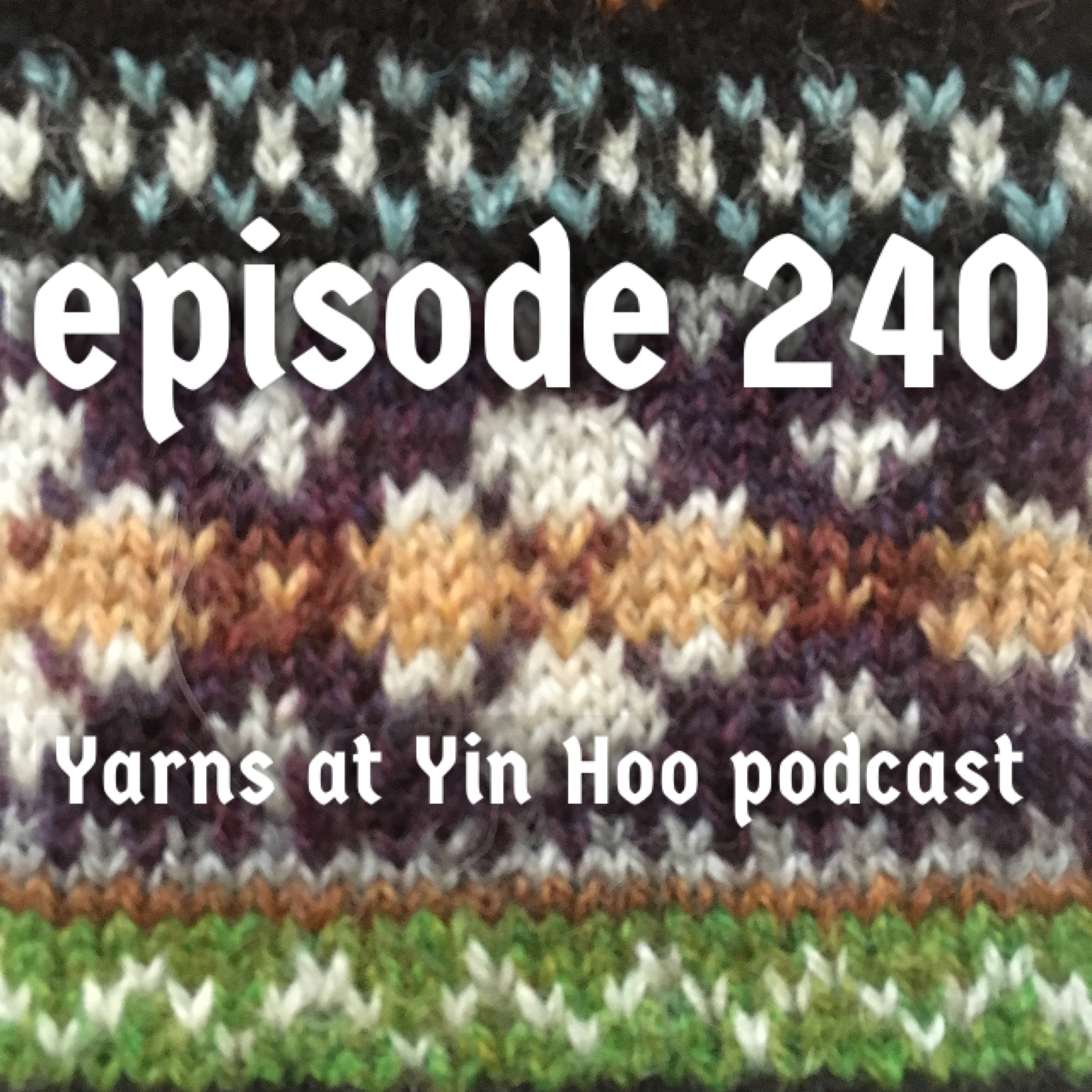 In this episode I share the details of two finished projects and my recent visit to Vogue Knitting Live in NYC.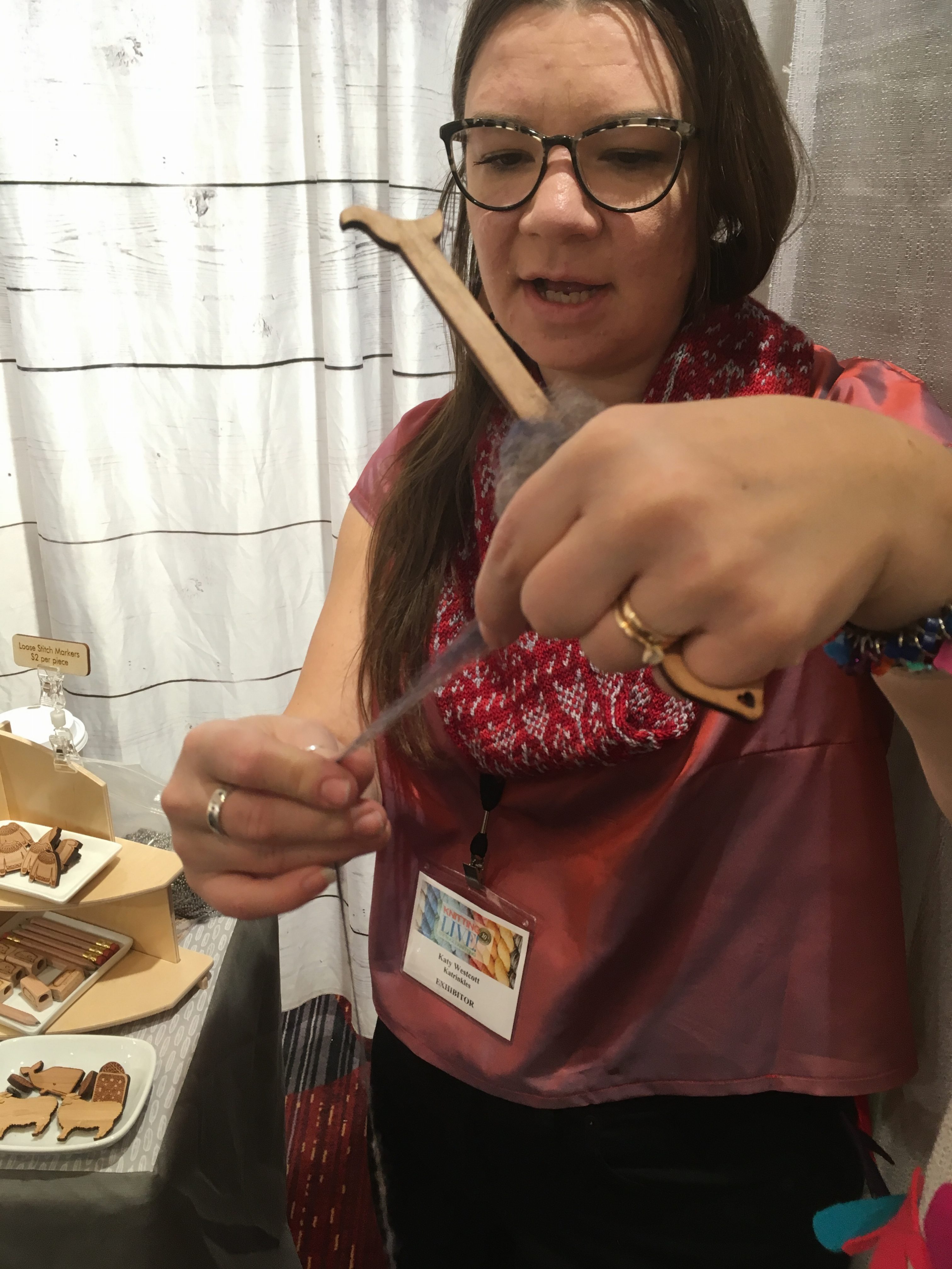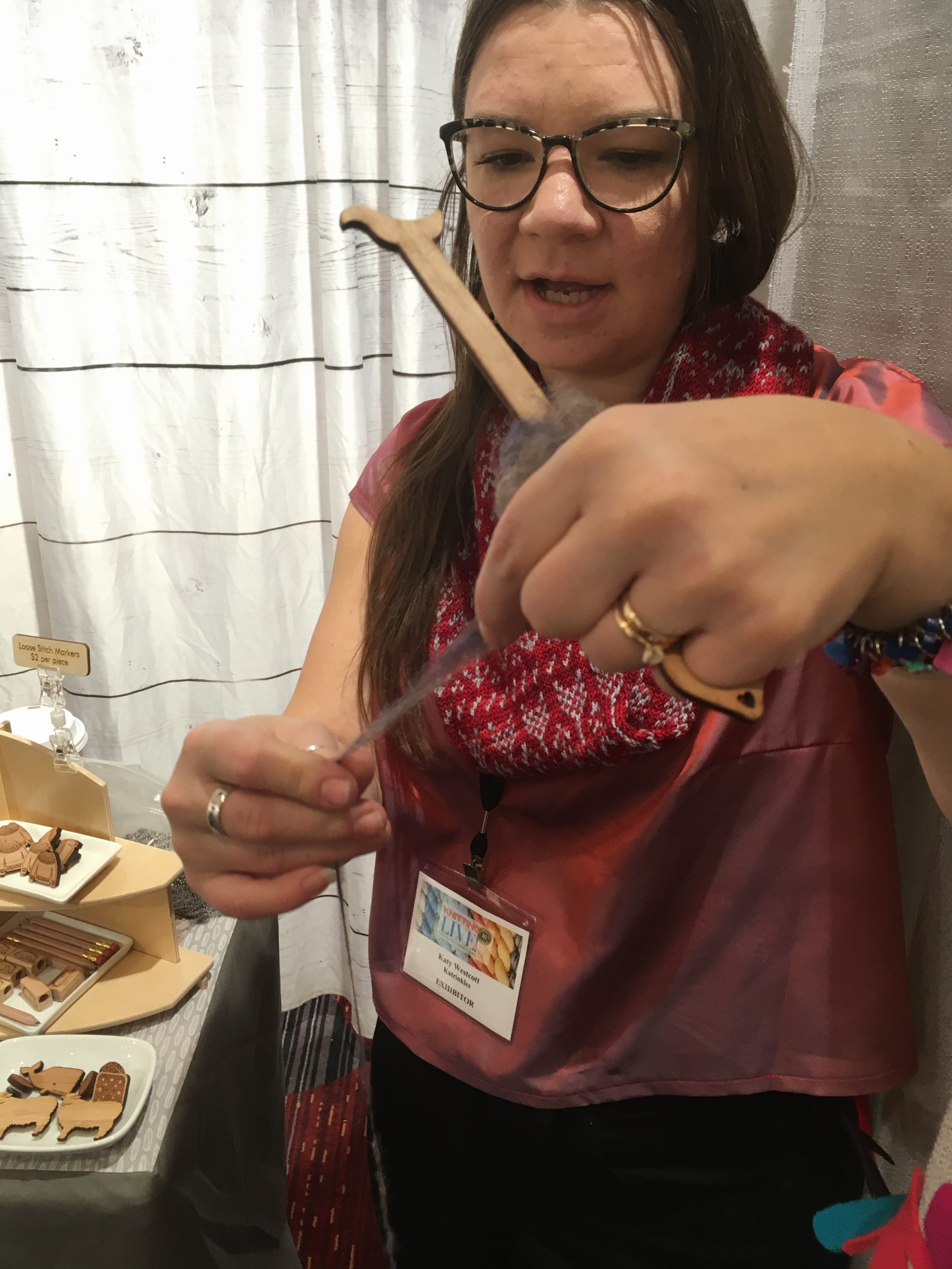 Katy of Katrinkles demonstrates a new tool from her shop: a small, finger-held distaff for spinning fine yarn on small spindles.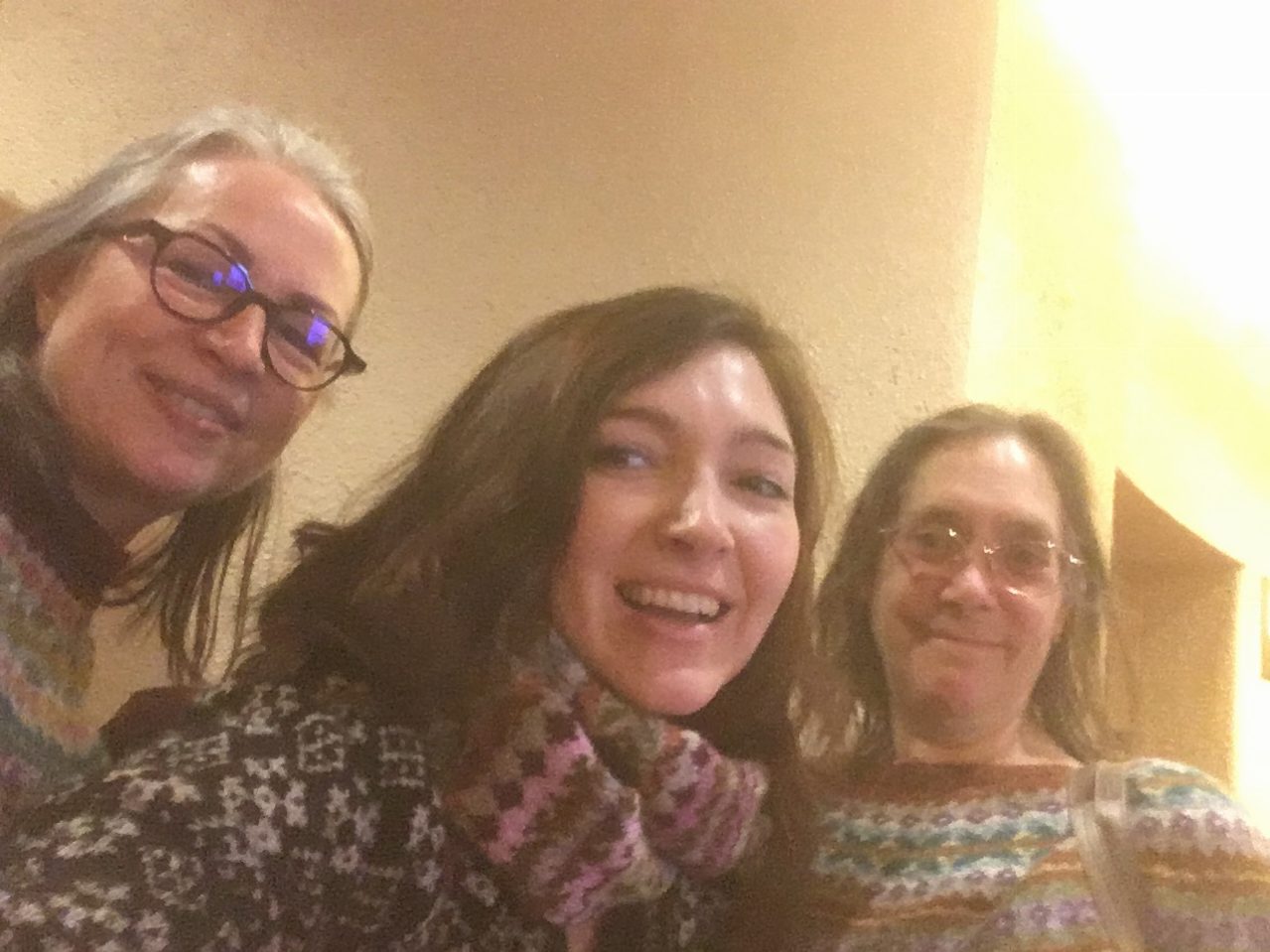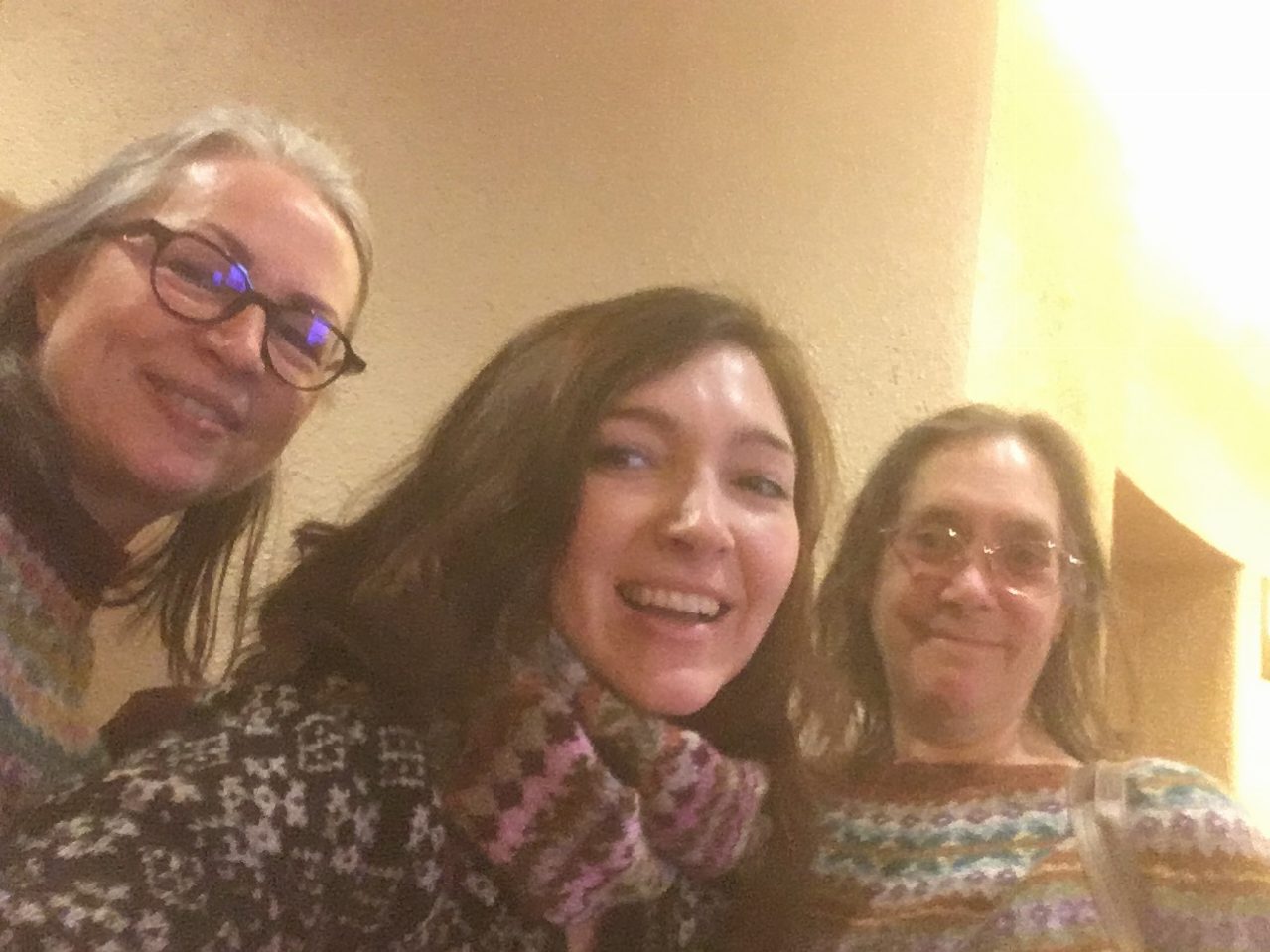 I was so fortunate to meet two fellow admirers of Marie Wallin's designs.  Admittedly, my selfie game is not too strong.  Check out Dawn and Andrea in their beautiful Bressay sweaters on Ravelry.  I just love their color selections. These two convinced me that Bressay will be my next garment!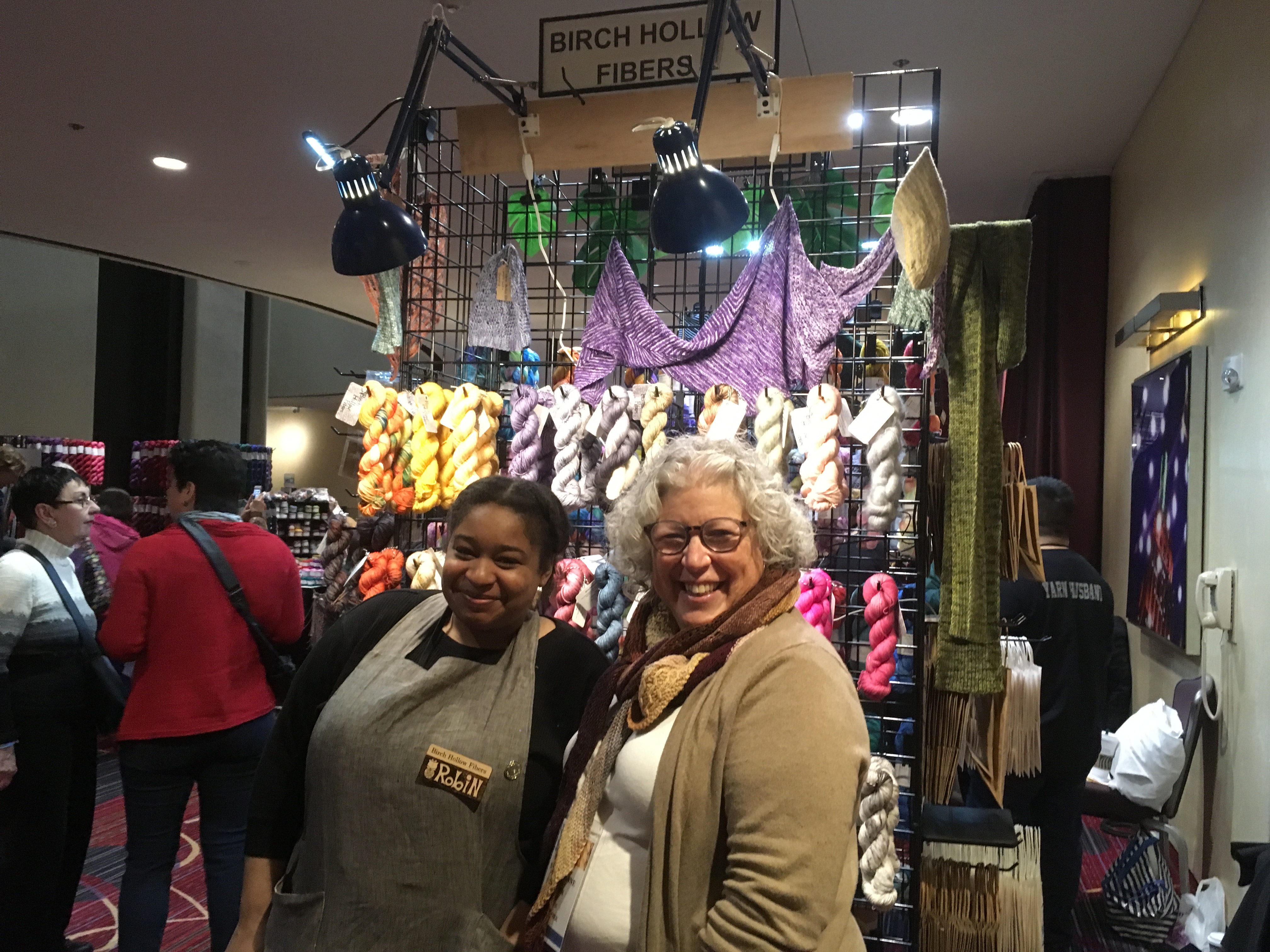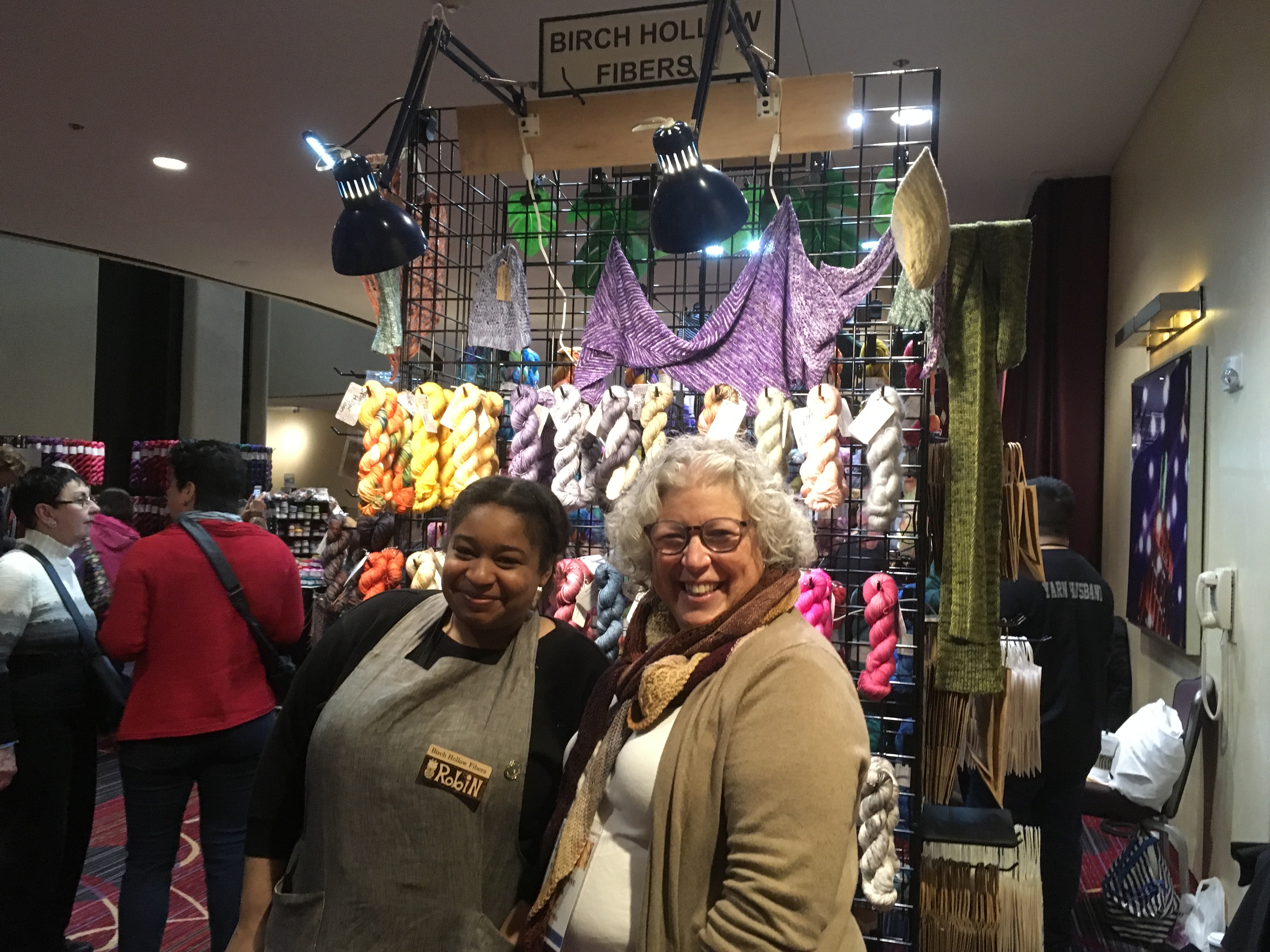 Here is Robin of Birch Hollow Fibers, posing with Mary Jeanne Packer of the Battenkill Fiber Mill.  Robin was one of the VKL vendors showcasing hand-dyed yarn that was spun right in the Hudson Valley.  Another is Rebecca of Fuse Fiber Studios. Check out her Comfort DK.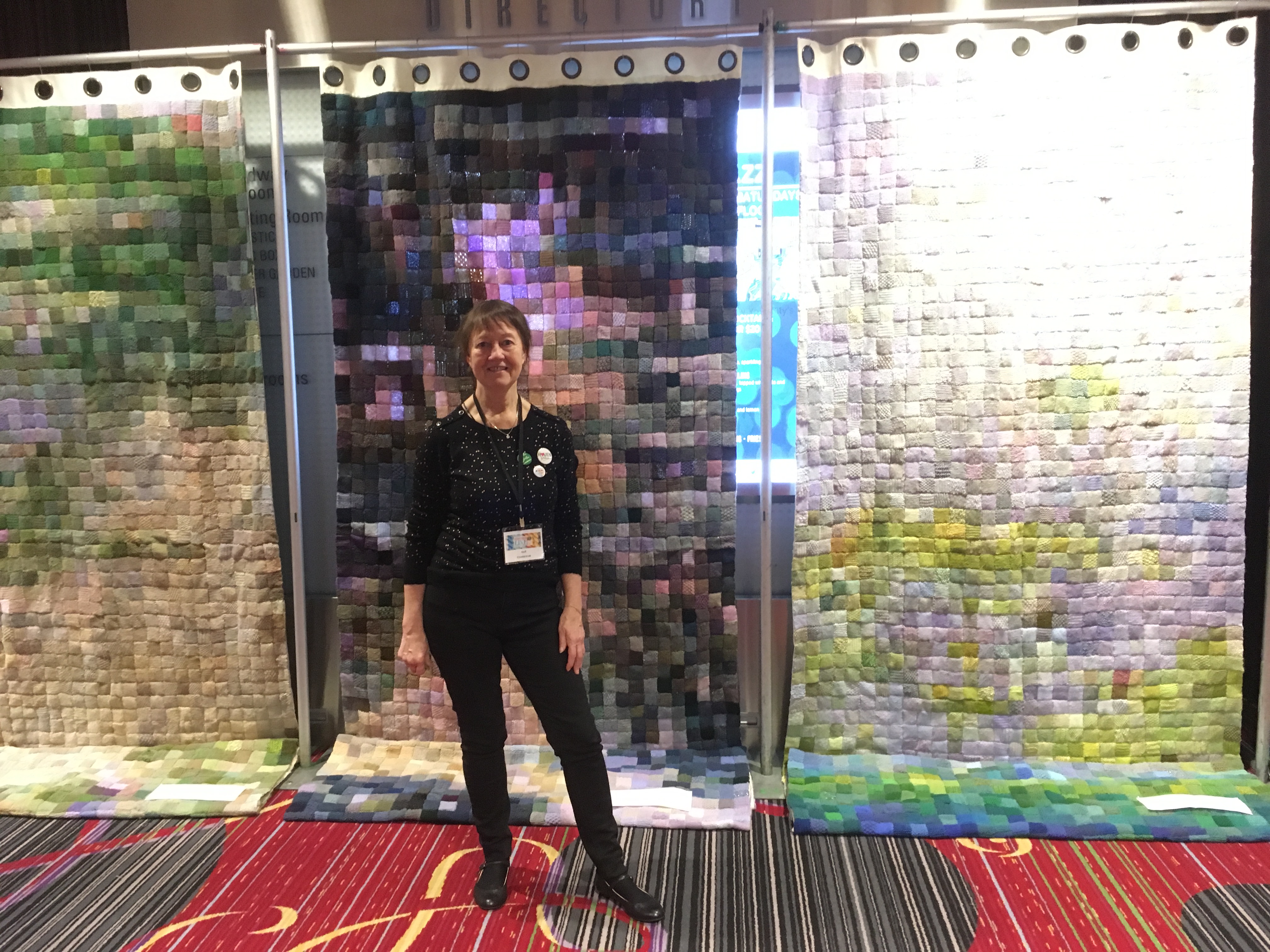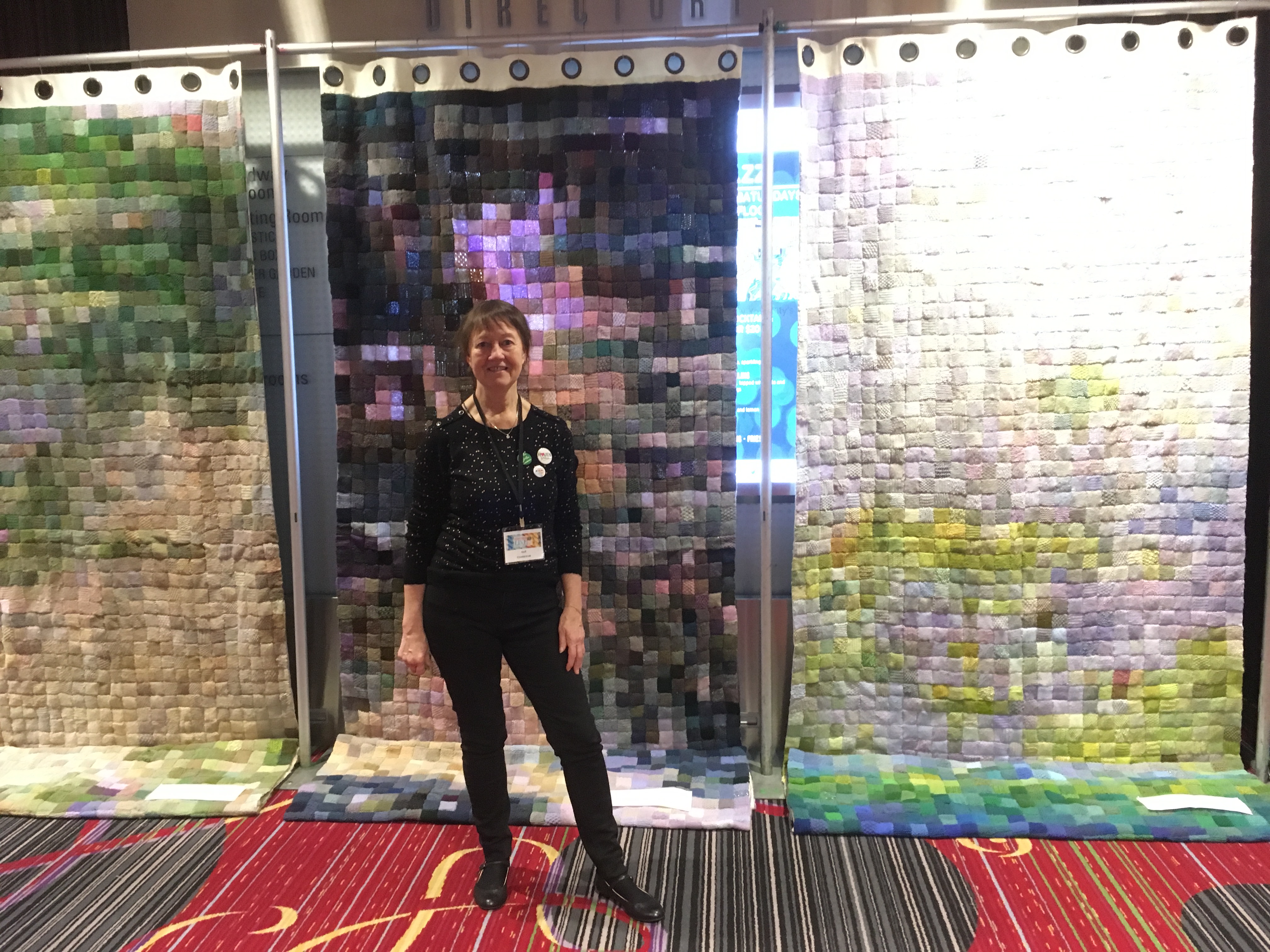 One of the Citémômes representatives posing before sections of an epic Impressionist mosaic.  Find out more how you can knit a smile by visiting the organization's website.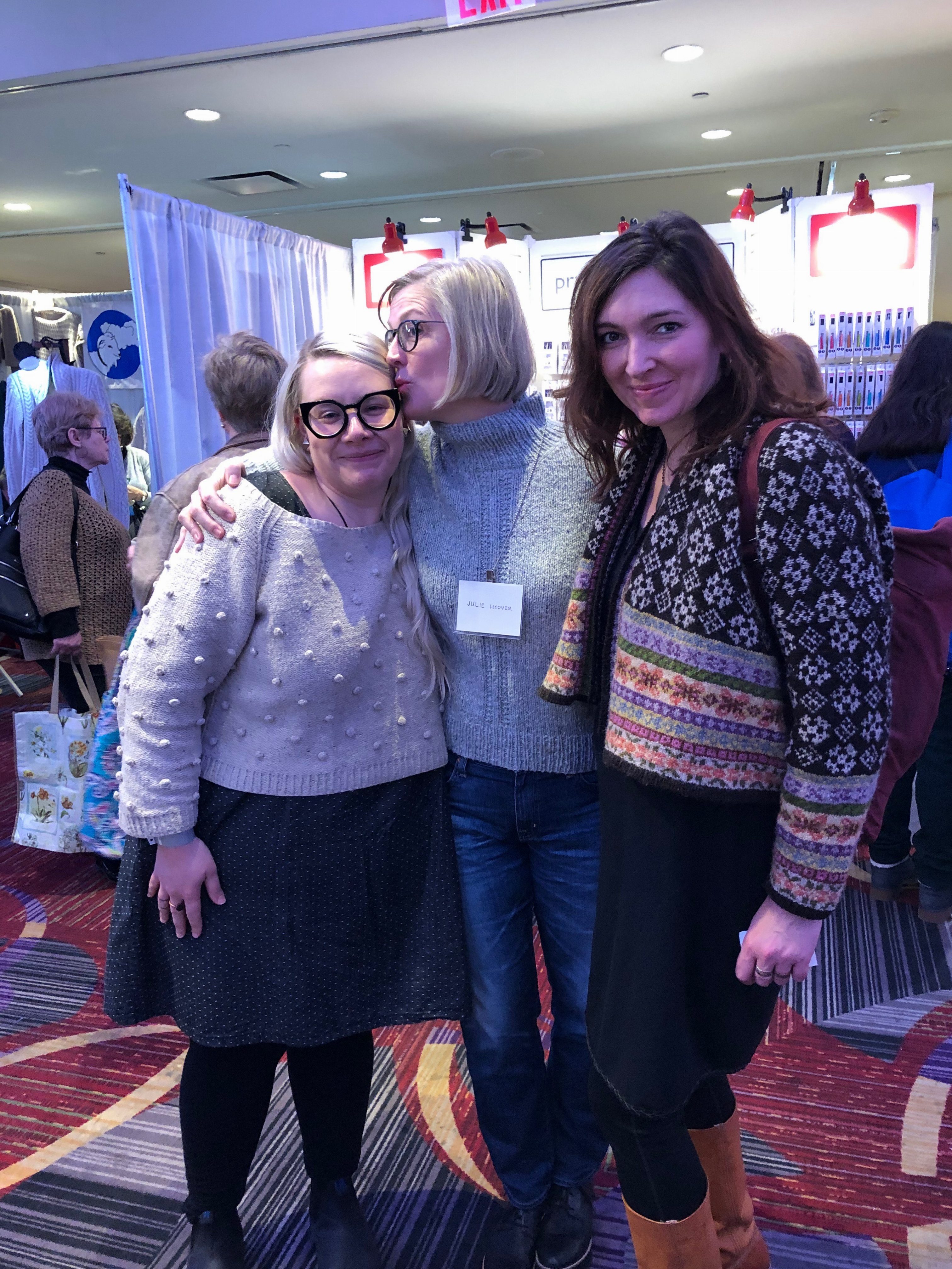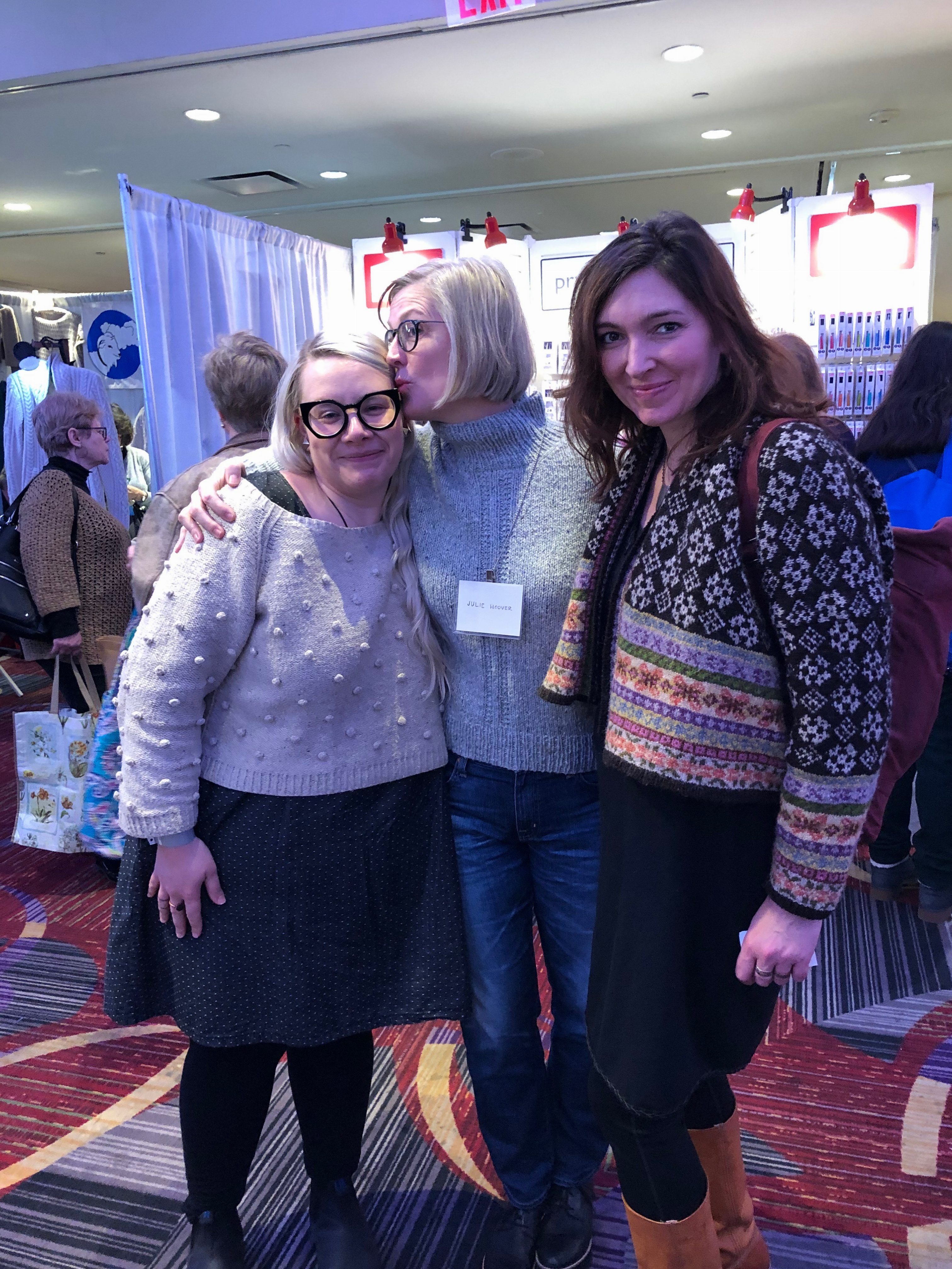 Allison and I visited the Shibui booth and gushed over samples of Julie Hoover's latest designs, including Hahn, which is now in my Ravelry queue.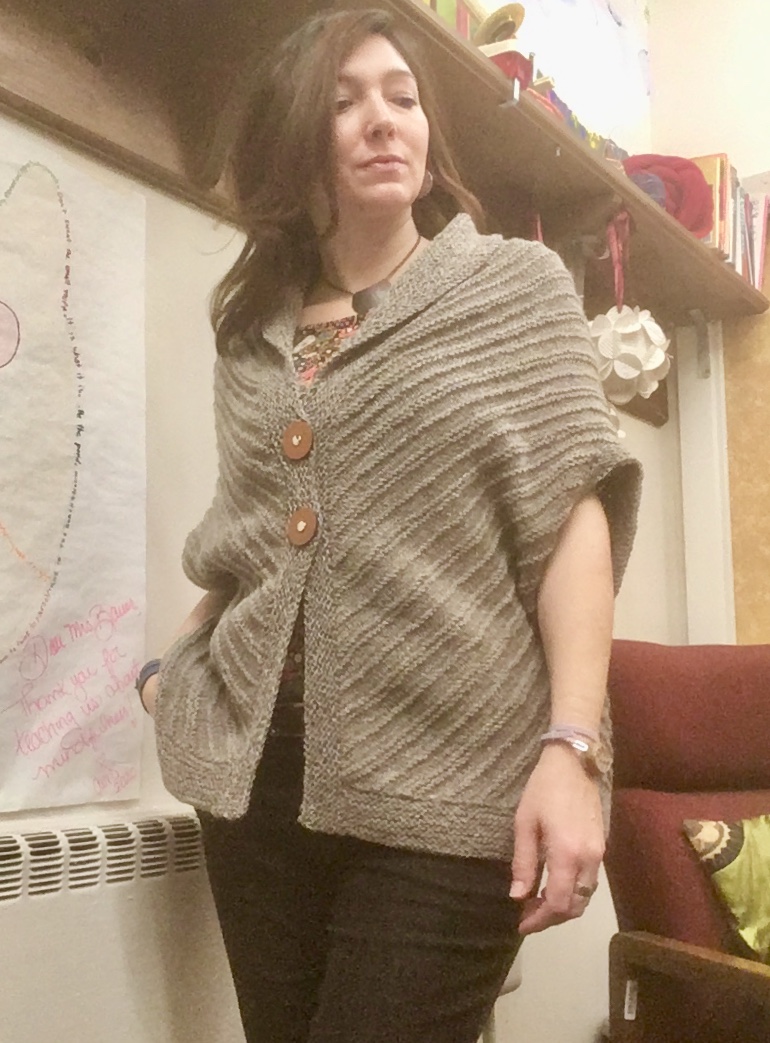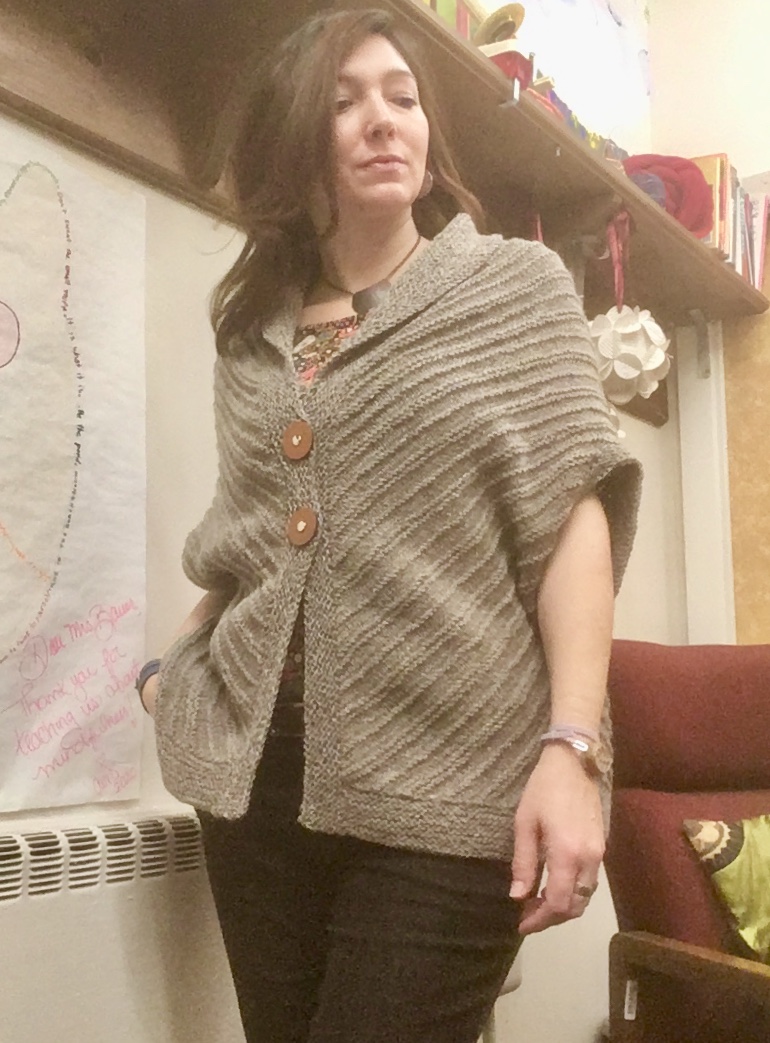 Completed Washington in Foster Sheep Farm's Concordea.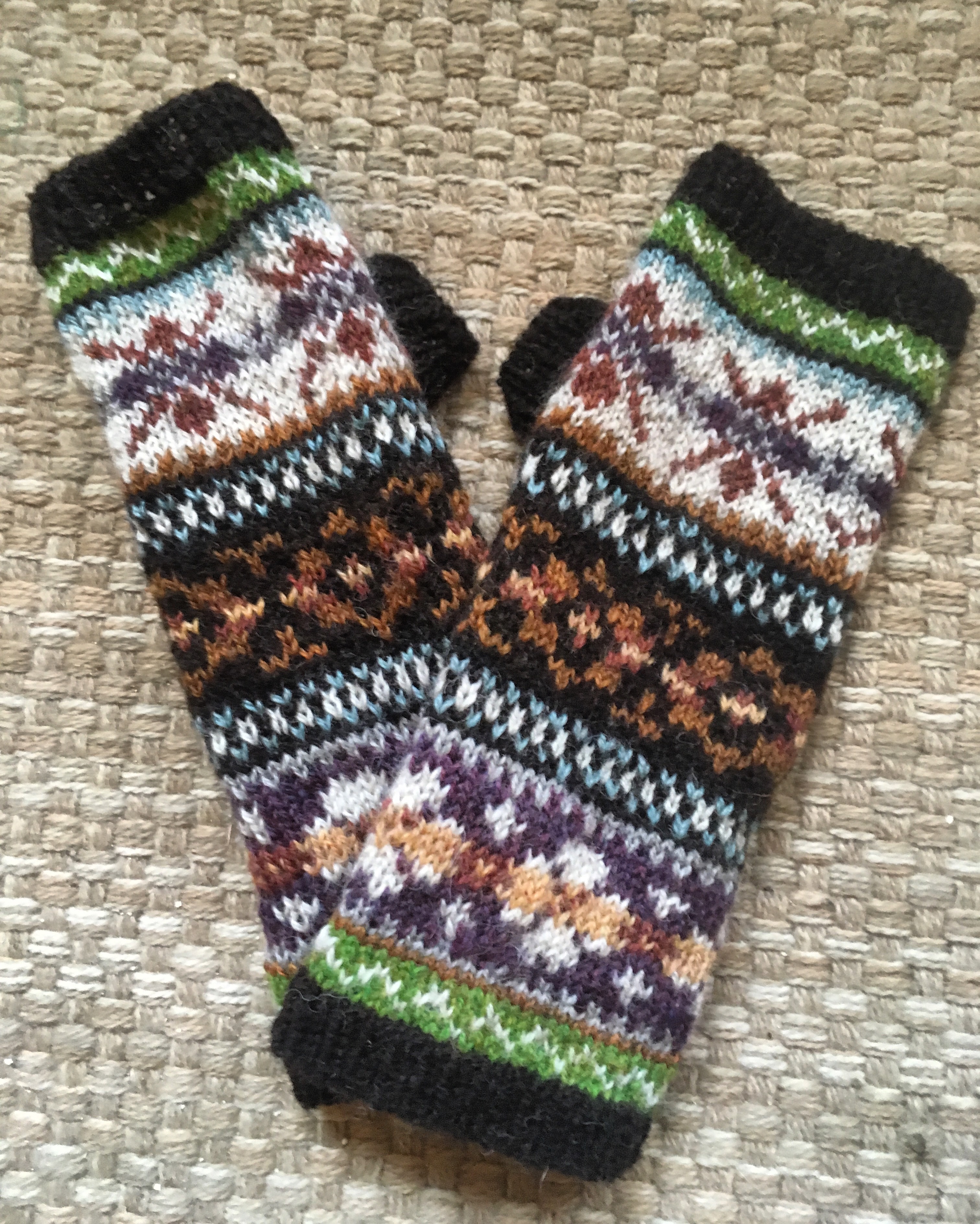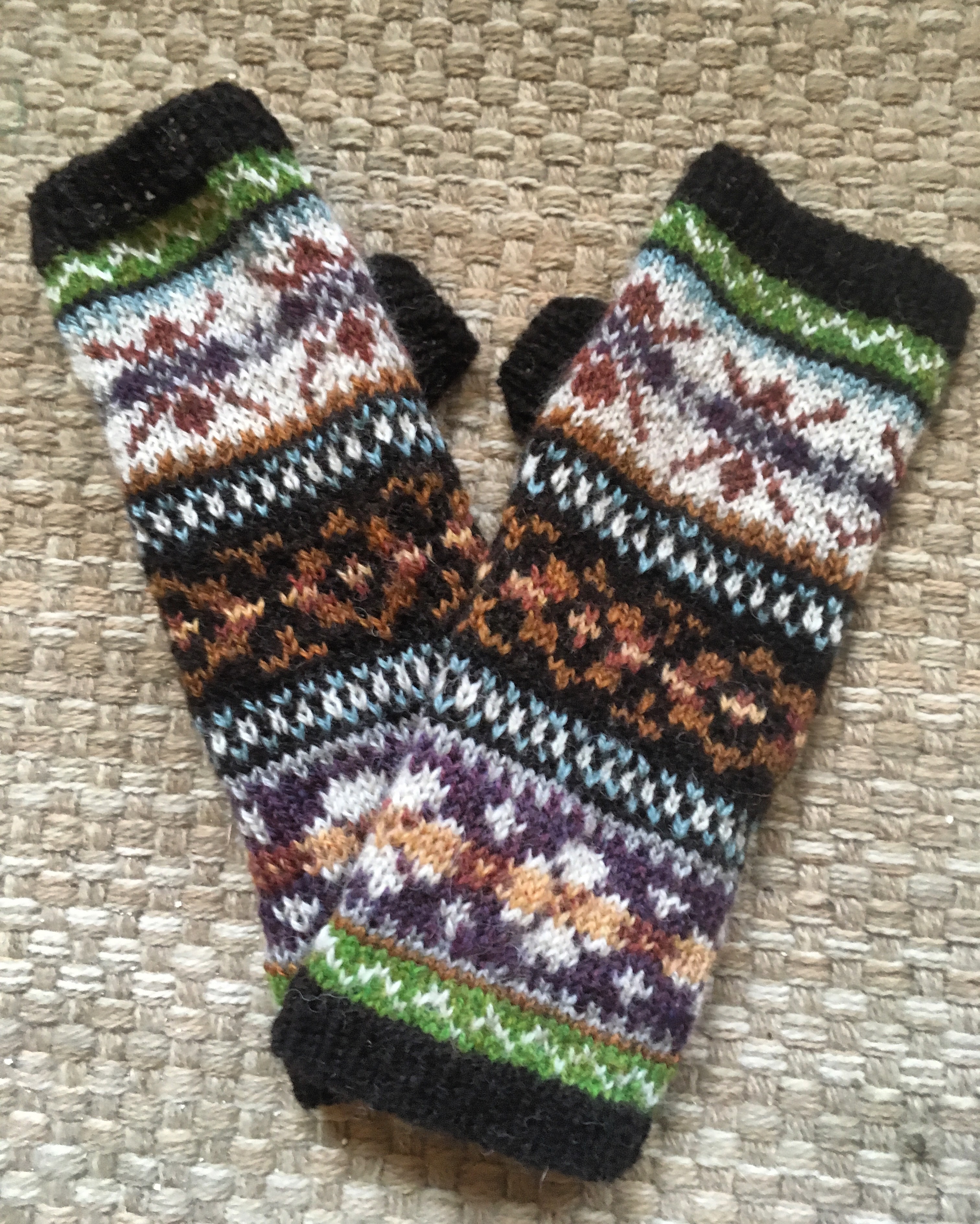 Completed Skerries mitts, designed by Marie Wallin, knit primarily in British Breeds yarn from The Woolly Thistle.