Episode 224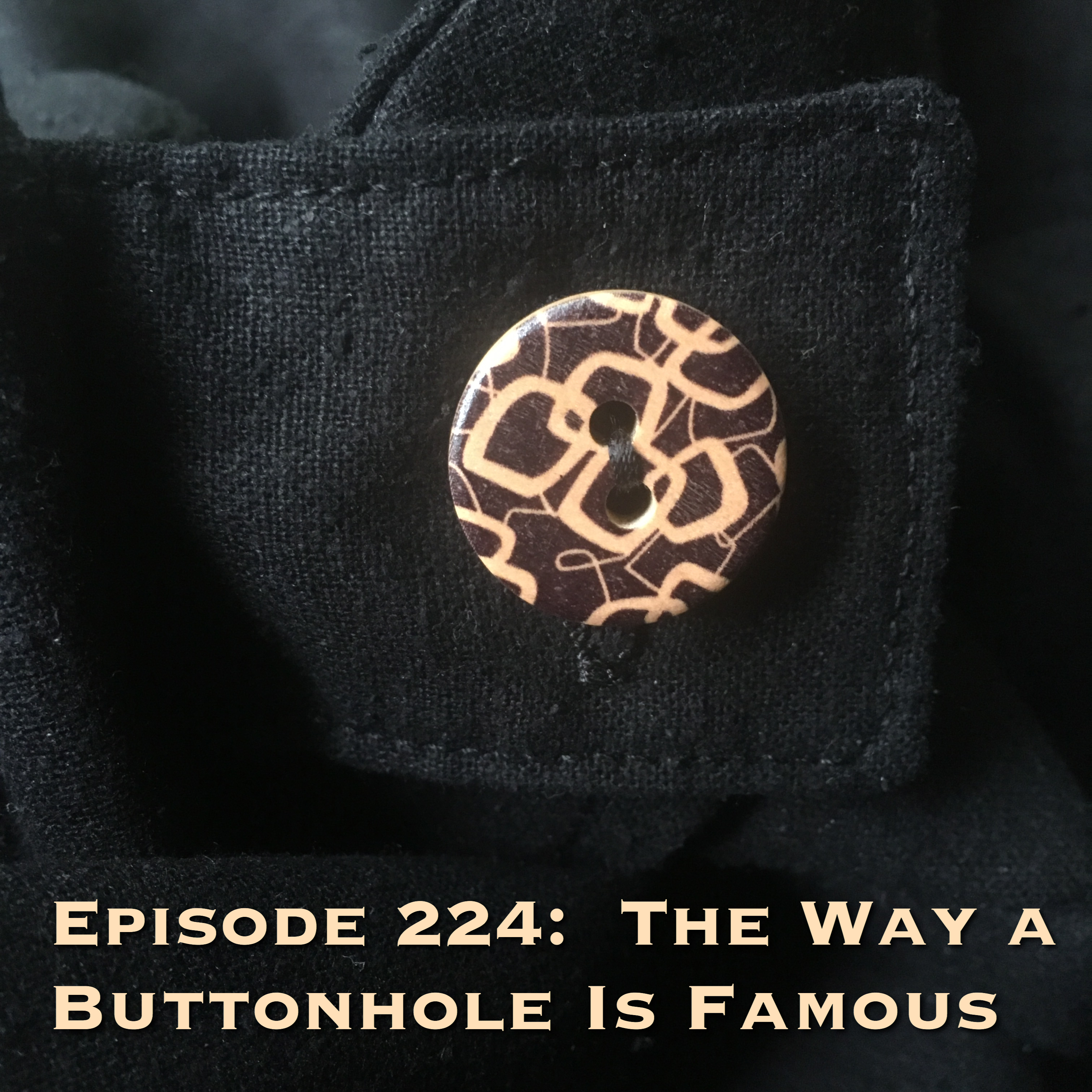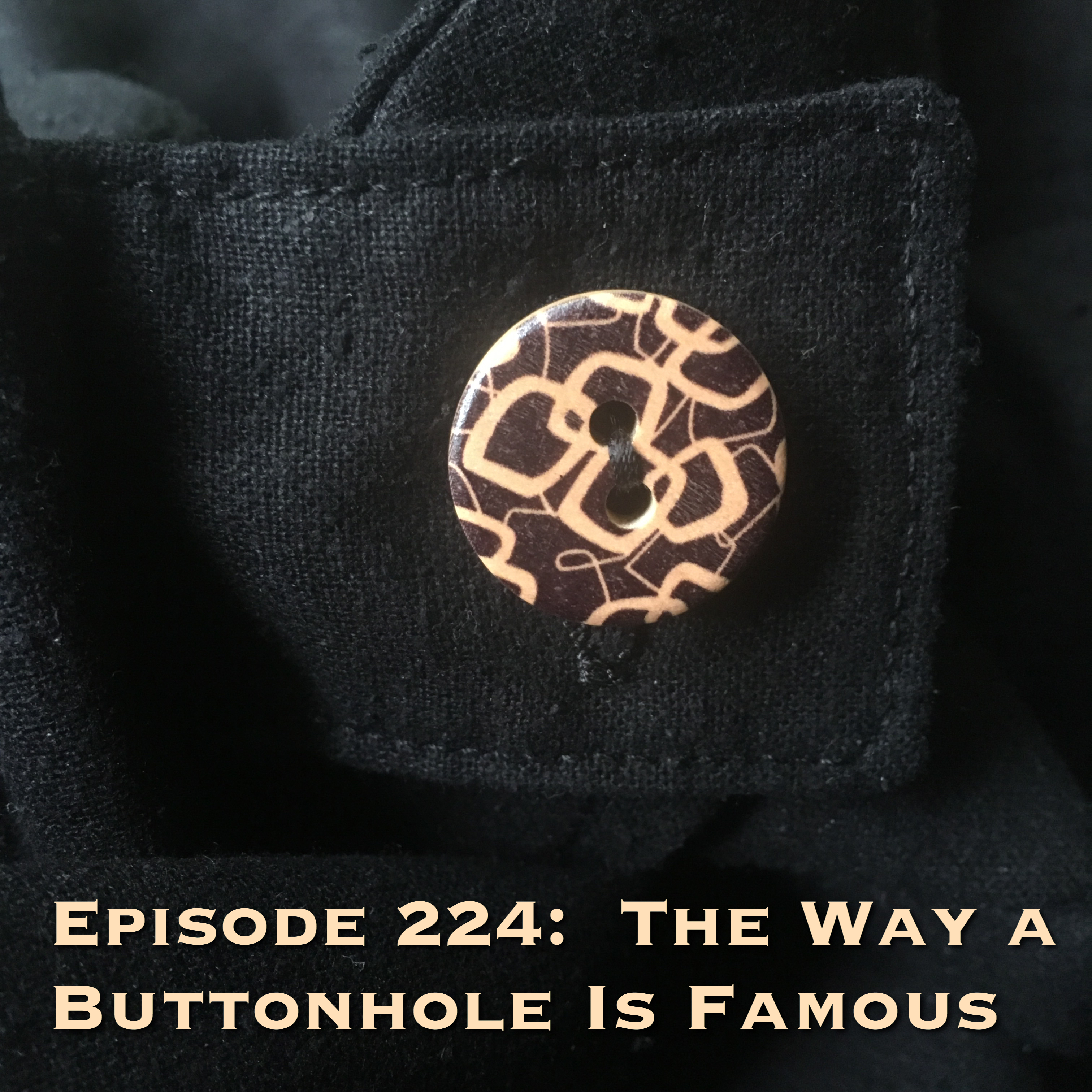 So many crafty adventures have happened in the month of May. It's taken me awhile to get a new episode together, but I have been posting quite faithfully on IG using  #memademay and providing the details of my mostly handmade wardrobe.  In this episode, I talk about two finished knits and one finished garment.  There's also a quick review of MDSW and a sewing weekend with Cal Patch.
---
The Back Porch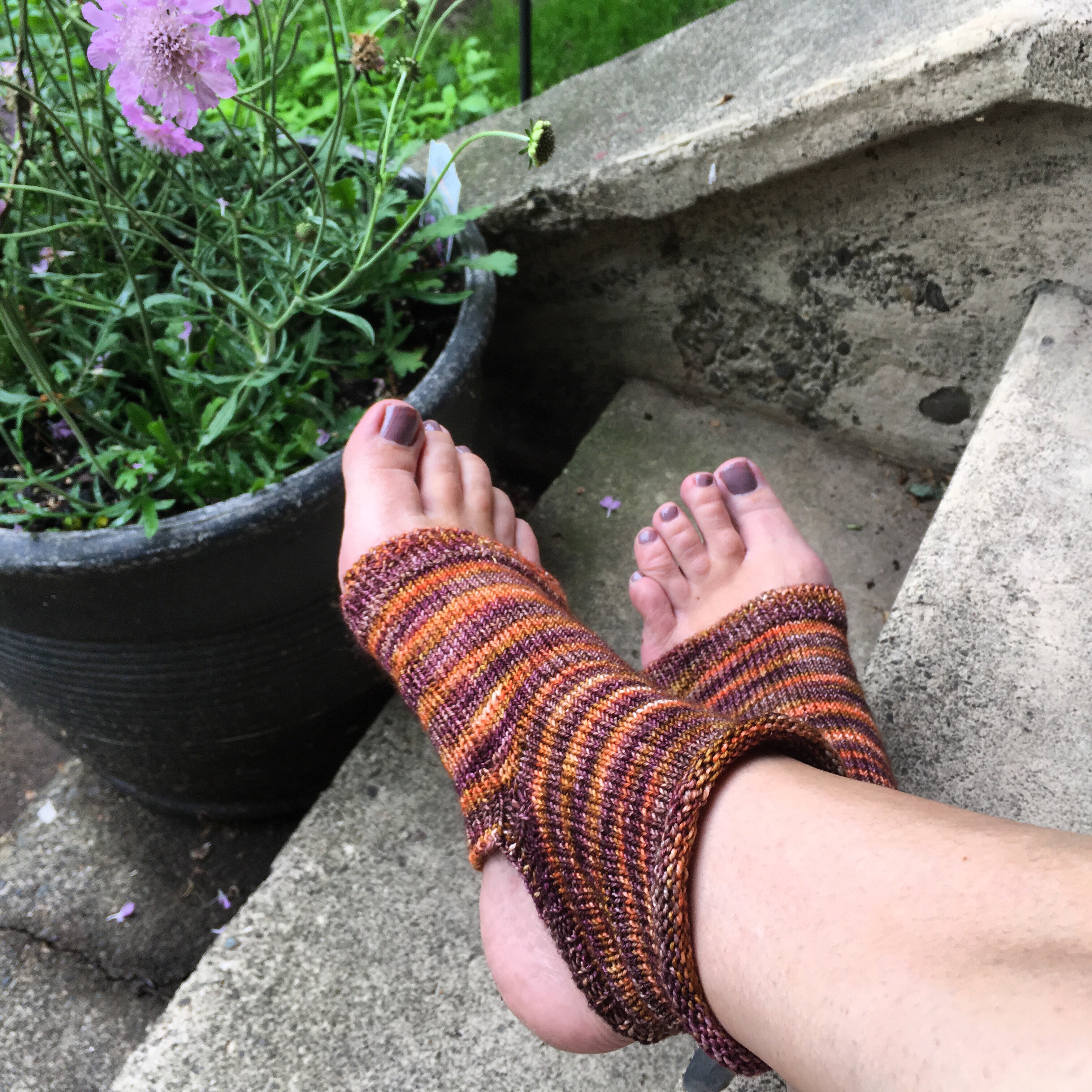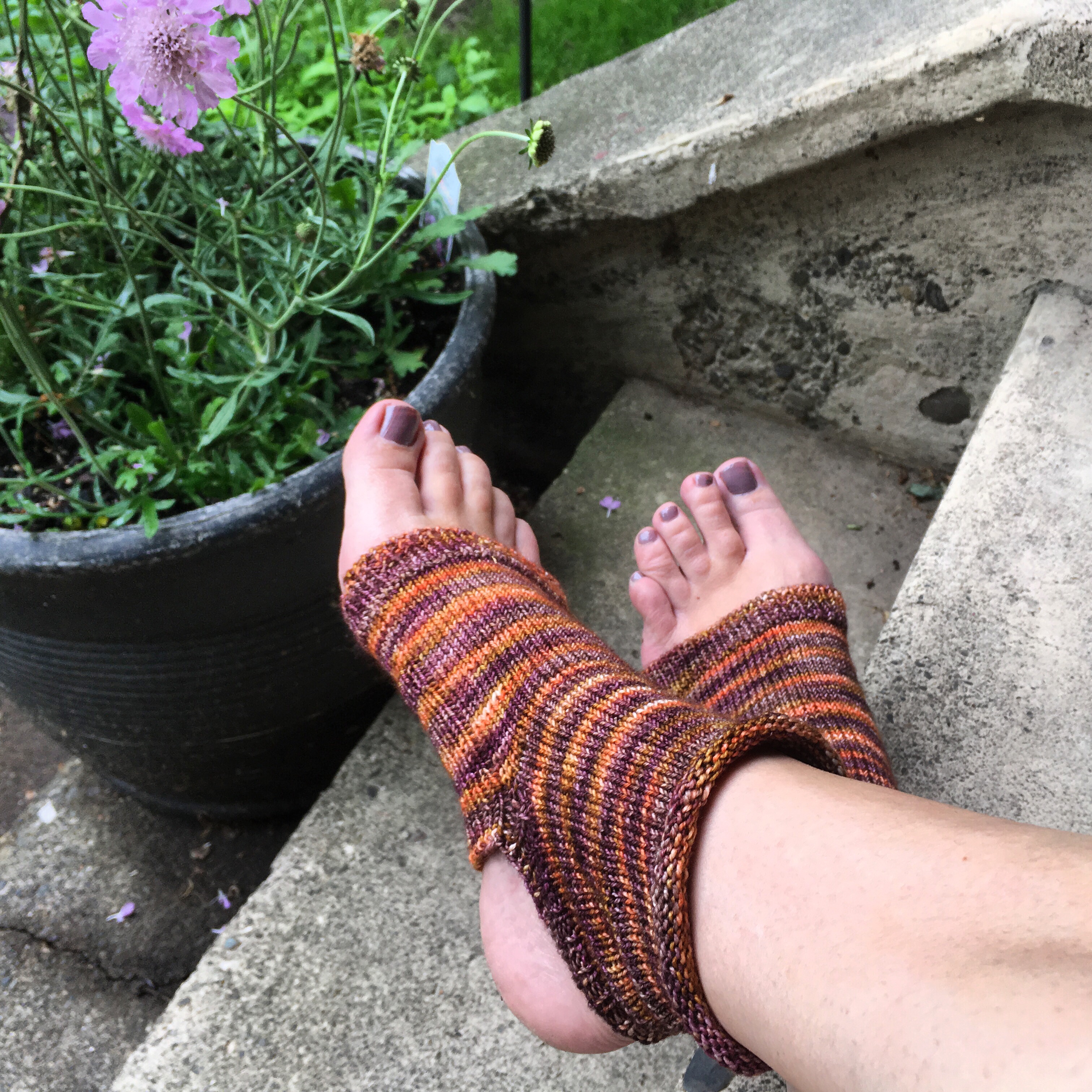 Finished yoga socks in yarn from Misha's Obsessions.  I incorporated some design features that I really like and will be working to write up this pattern during the month of June.
Another finished knit is Summer by Ankestrick.  No photos yet, but I'll be incorporating this t-shirt like sweater into an outfit before the end of May.
---
MarieWallinKAL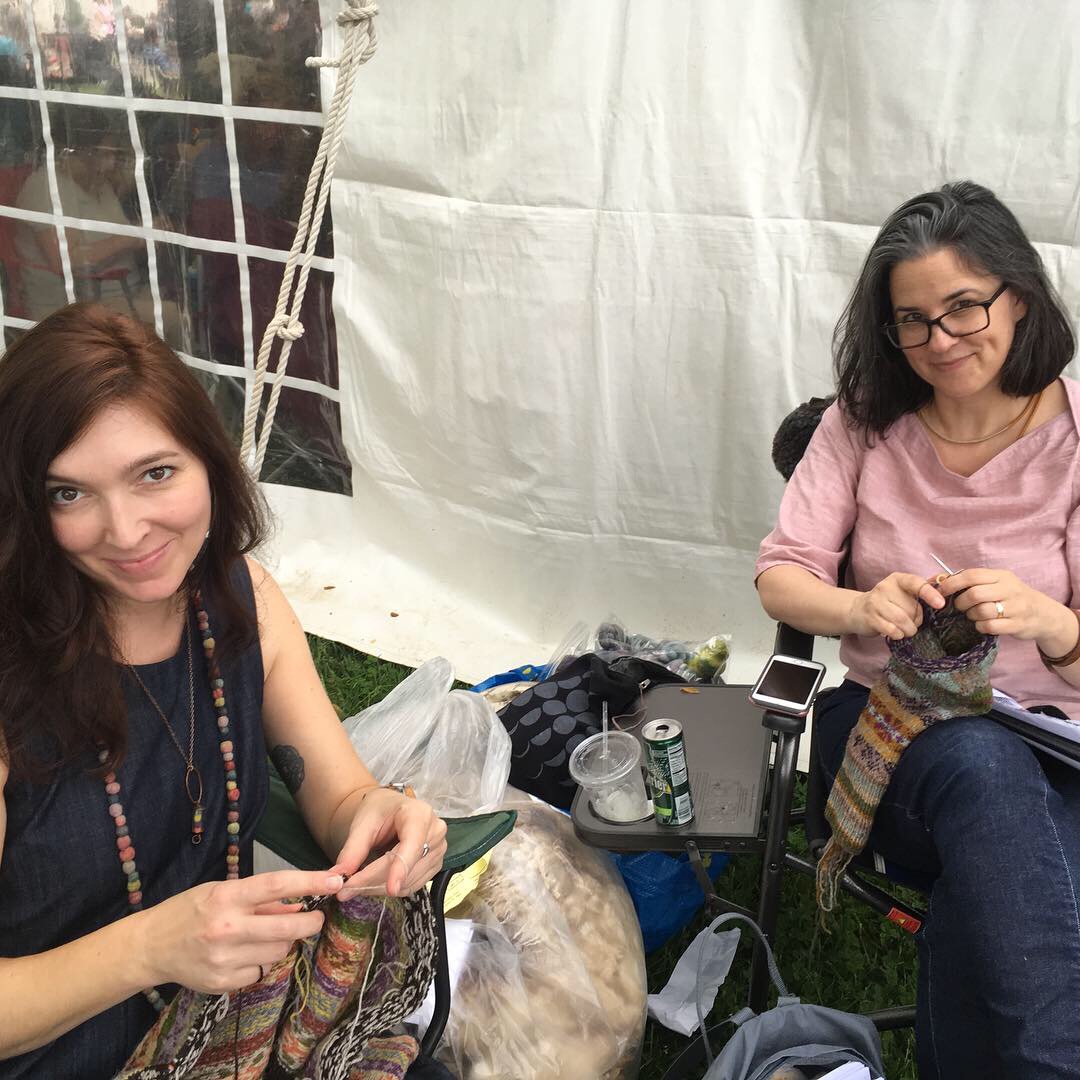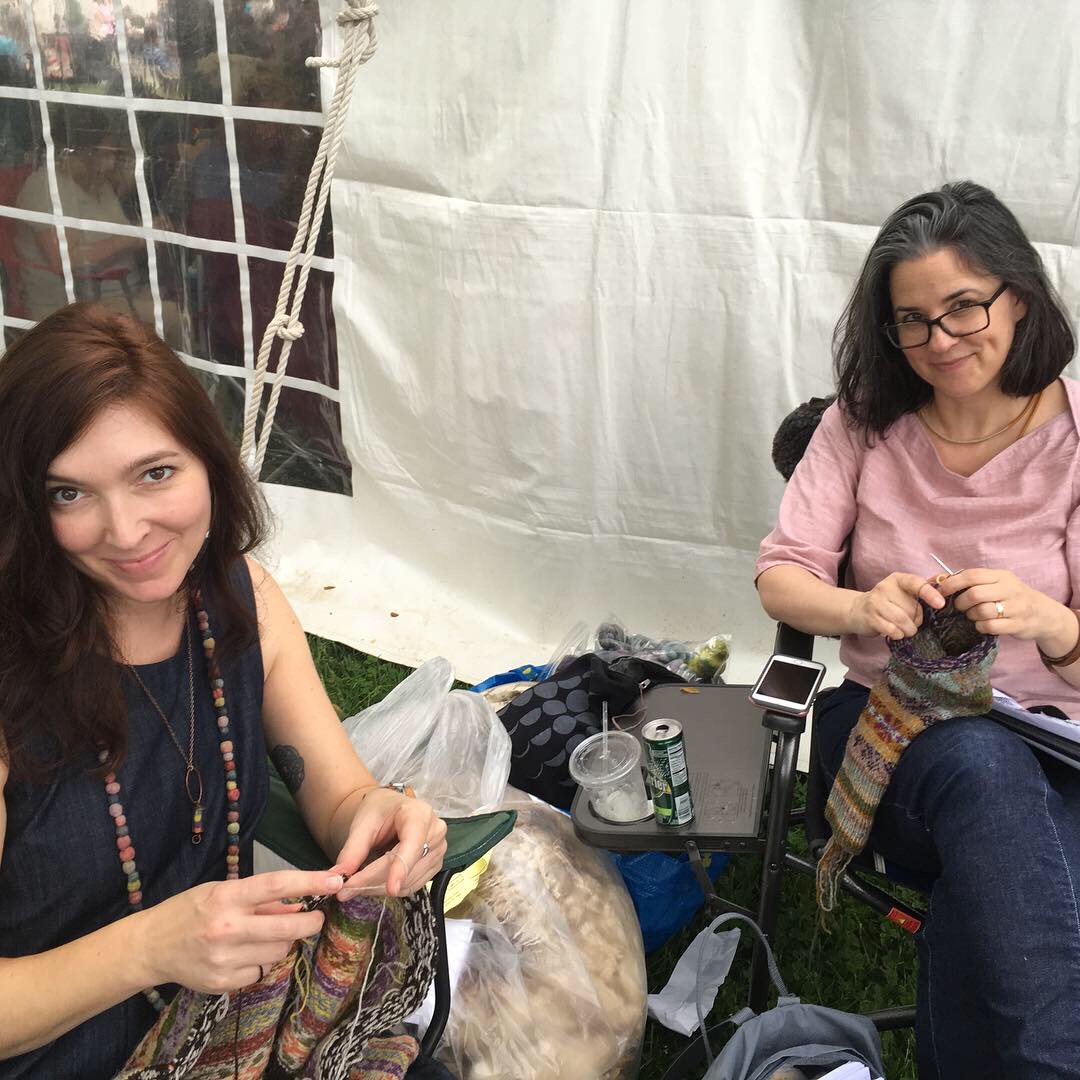 Emily and I are working on our Marie Wallin sweaters at MDSW.  In this episode, I dedicate a little time to talking about how I go about making color choices for MW knits.  I've also sorted some prizes for the knit along.  Check out the Ravelry thread for photographs and to join in the conversation as we knit along.
---
Maryland Sheep & Wool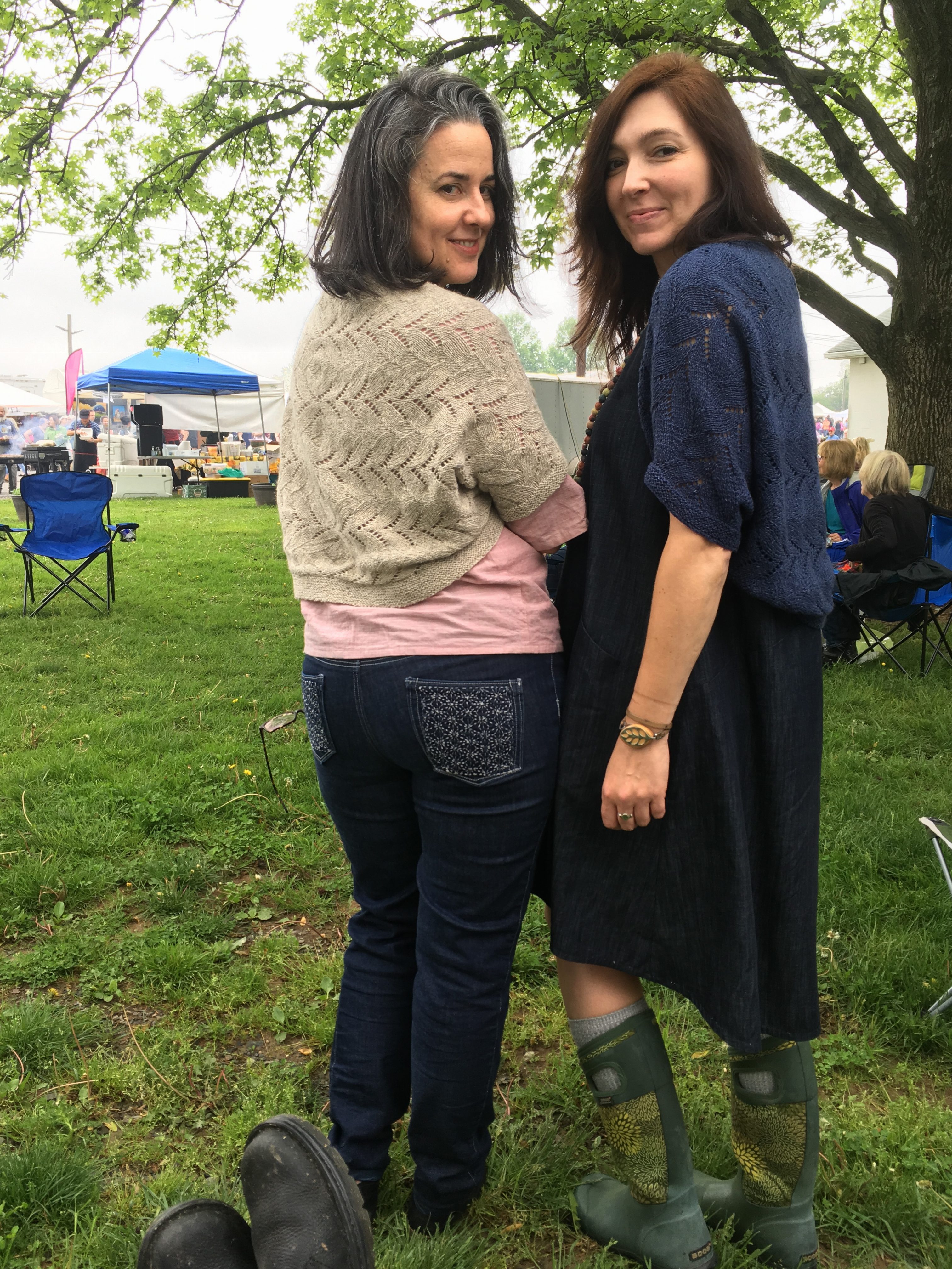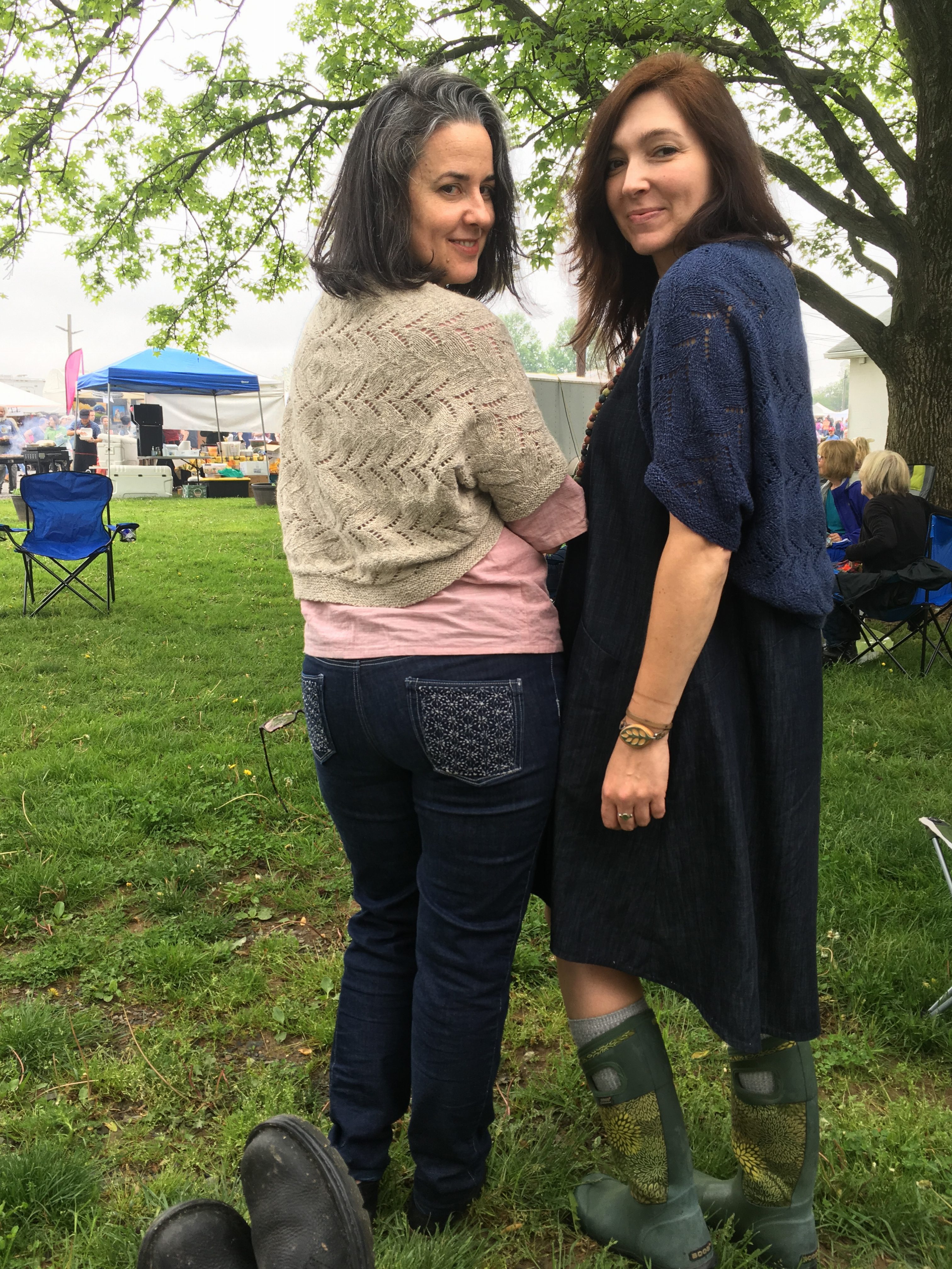 First of all, don't Emily and I look adorable in our twin Iris shrugs? And I love the way Jaime includes his boots in our photo.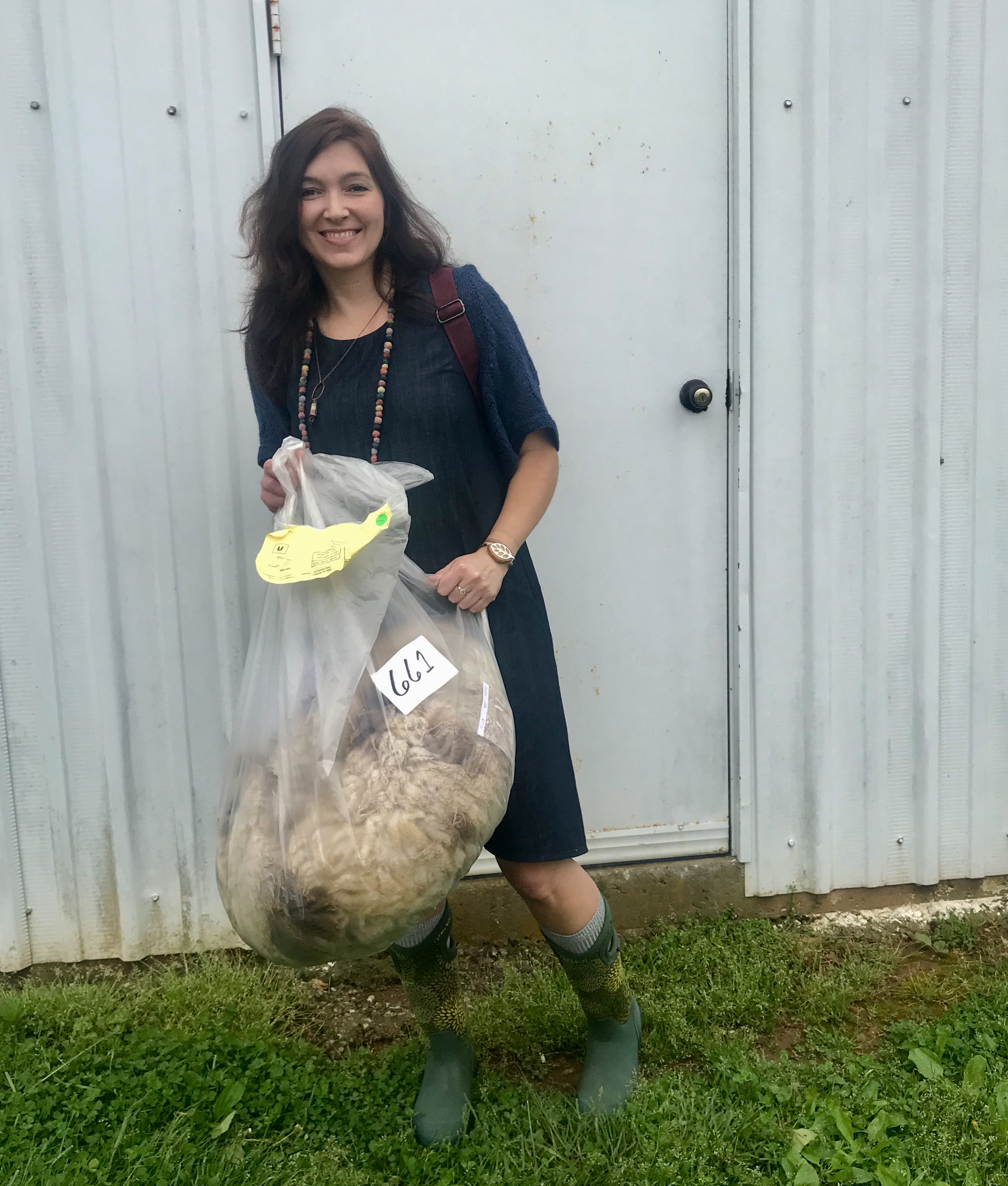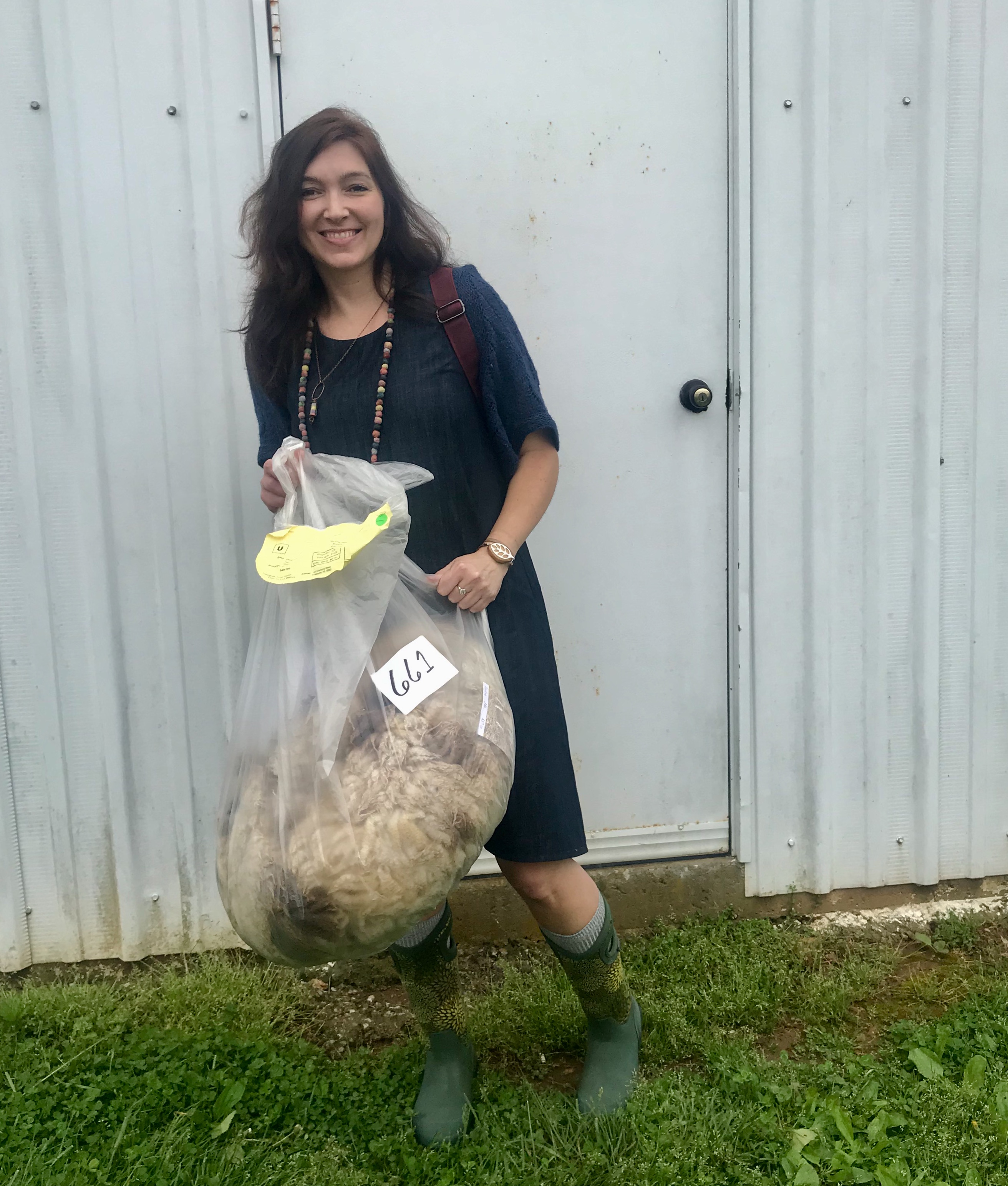 I scored not one but two Jacob fleeces, as well as some beautiful Monhonk light yarn from Jill Draper and this amazing woven mobius shawl from Kathy Dinsmore of The Wandering Vine.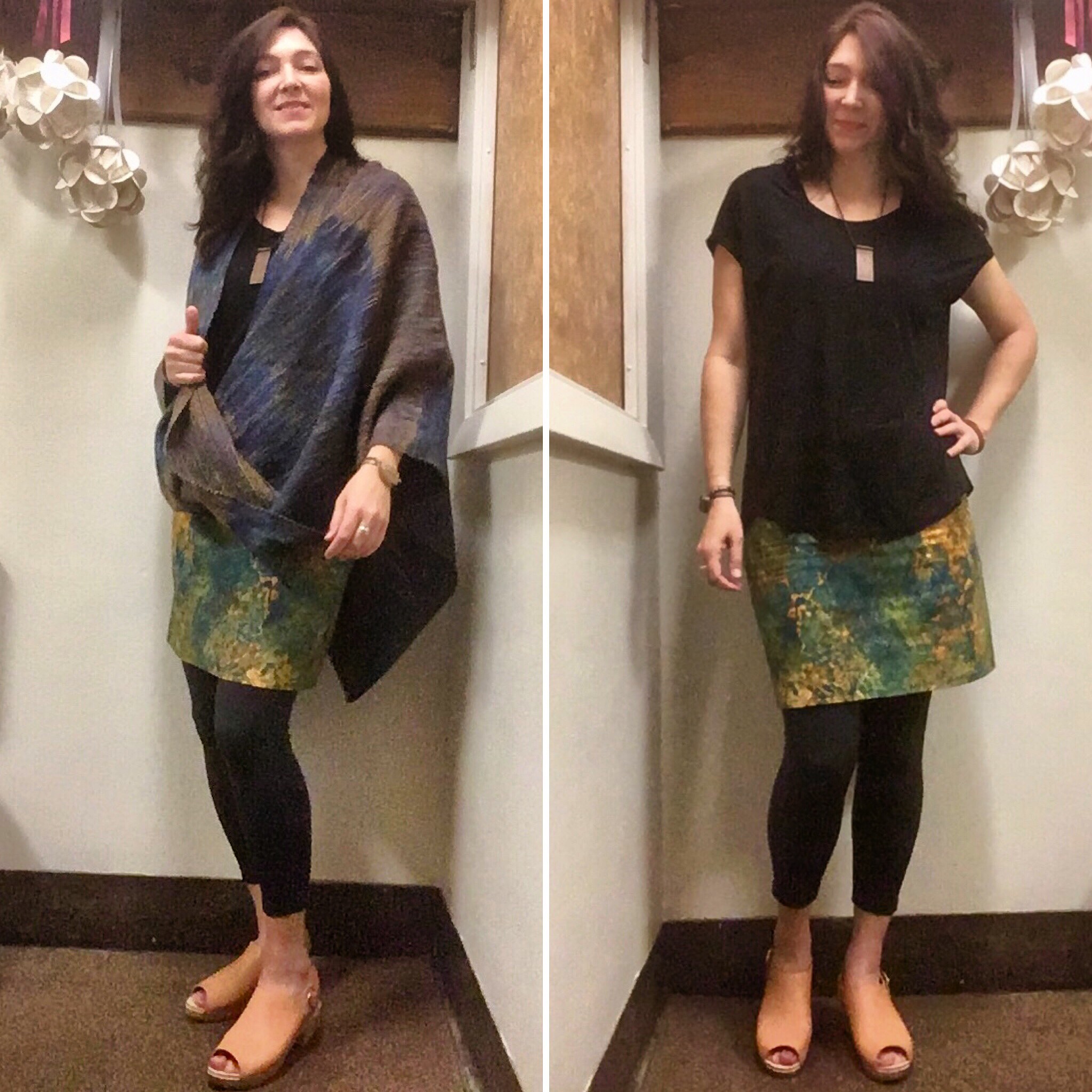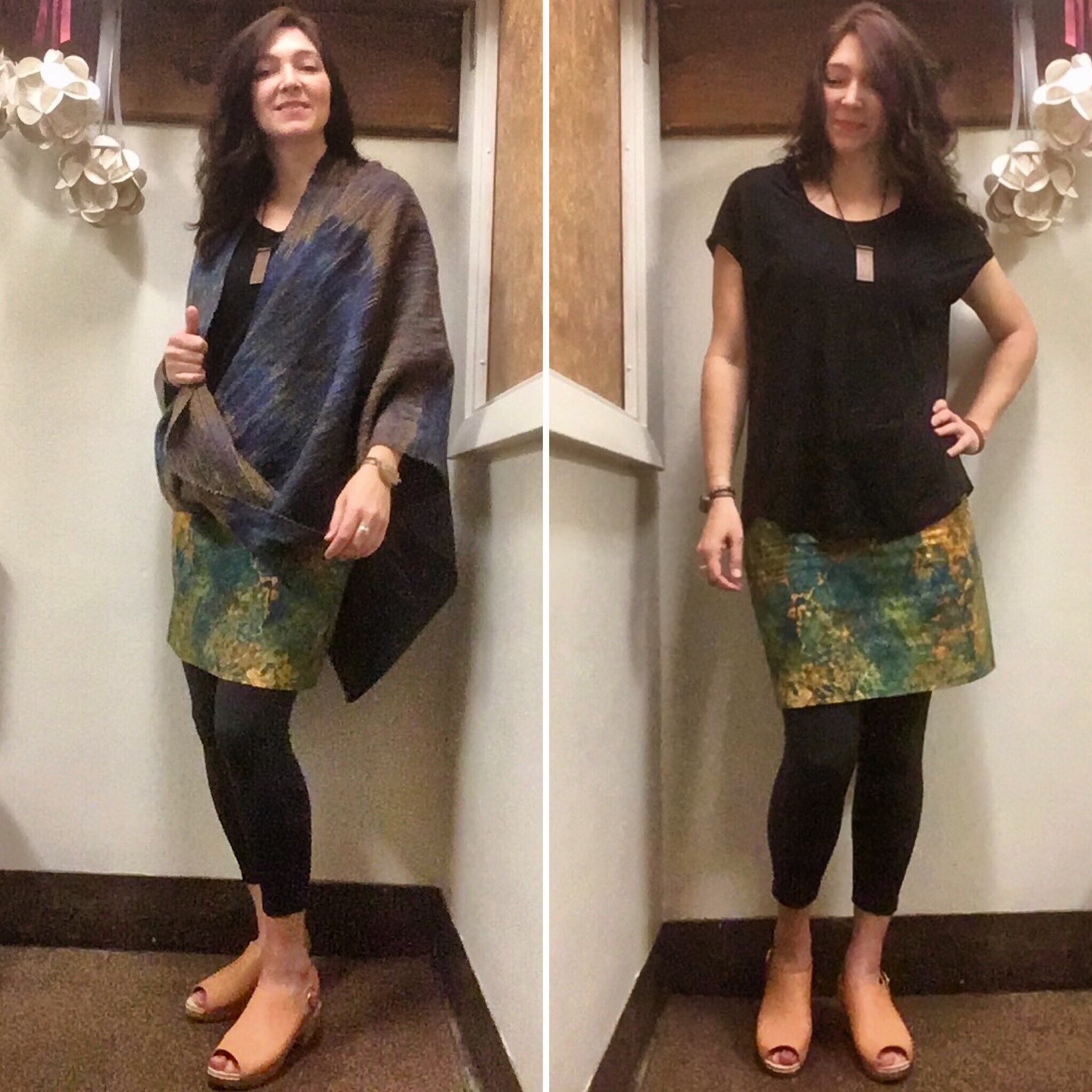 ---
And Sew Forth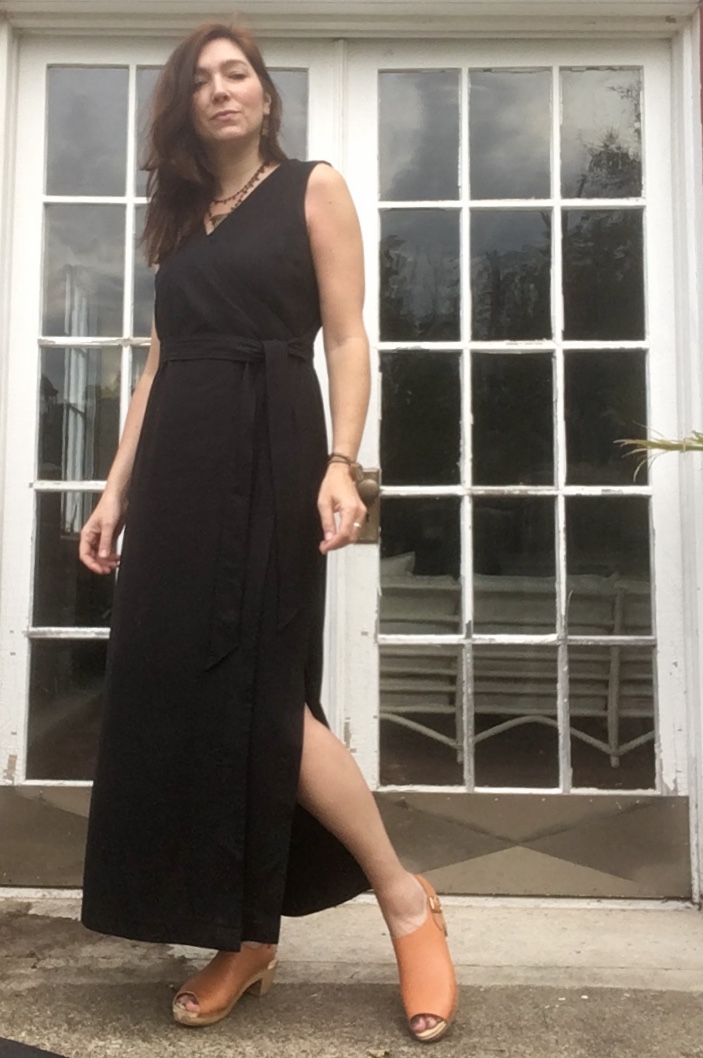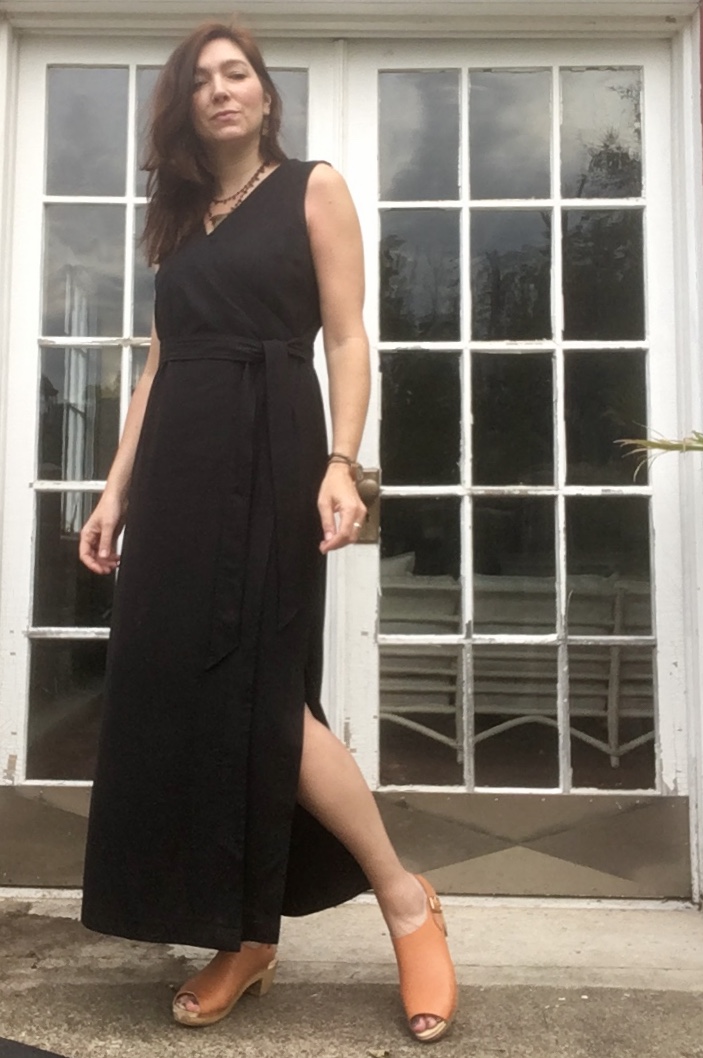 I couldn't be more pleased with my raw silk version of the Highlands Wrap Dress by Allie Olson. In this episode, I give an extensive review of this project and list the three adjustments I made as I cut the pattern.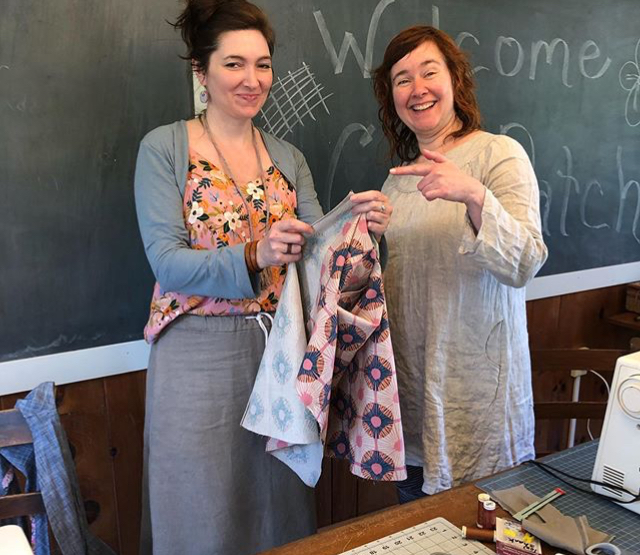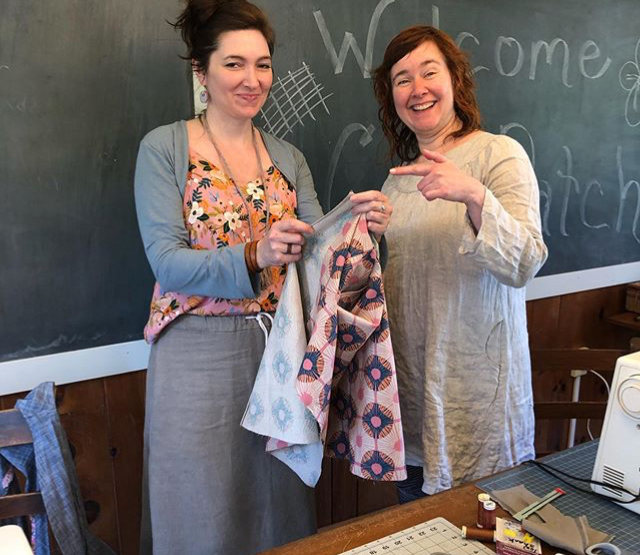 It was a great weekend of sewing and stitching with Cal Patch when she visited The Wool School at Hope's Favorite Things to teach a skirt-making class and an embroidery workshop.  If you have the opportunity to take a class with Cal, don't hesitate.  And if you are near Richmond, PA, check out the classes coming up at The Wool School.
---
Off the Shelf
"Famous" by Naomi Shihab Nye
Videopoems version: a short film incorporating the lines of the poem