Episode 219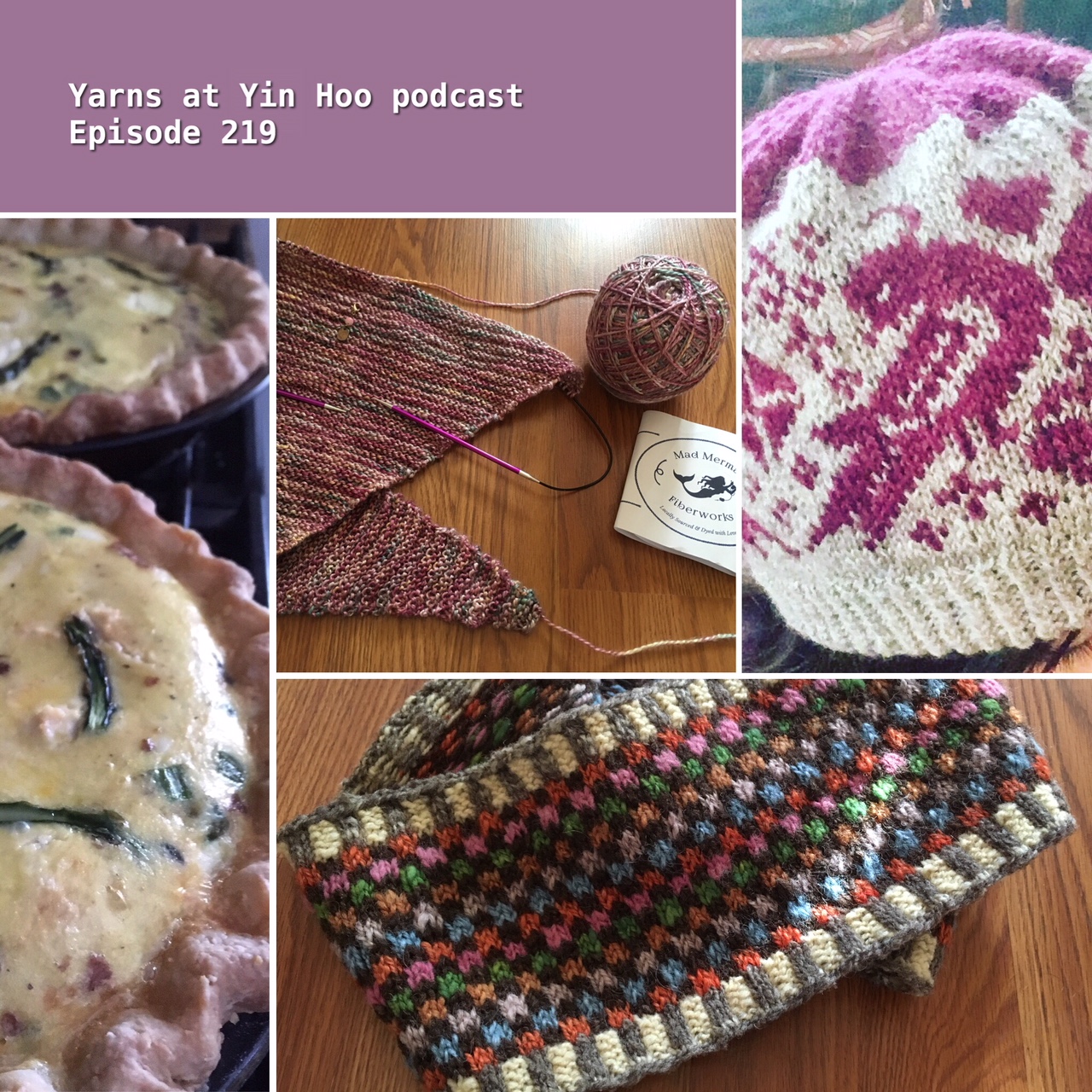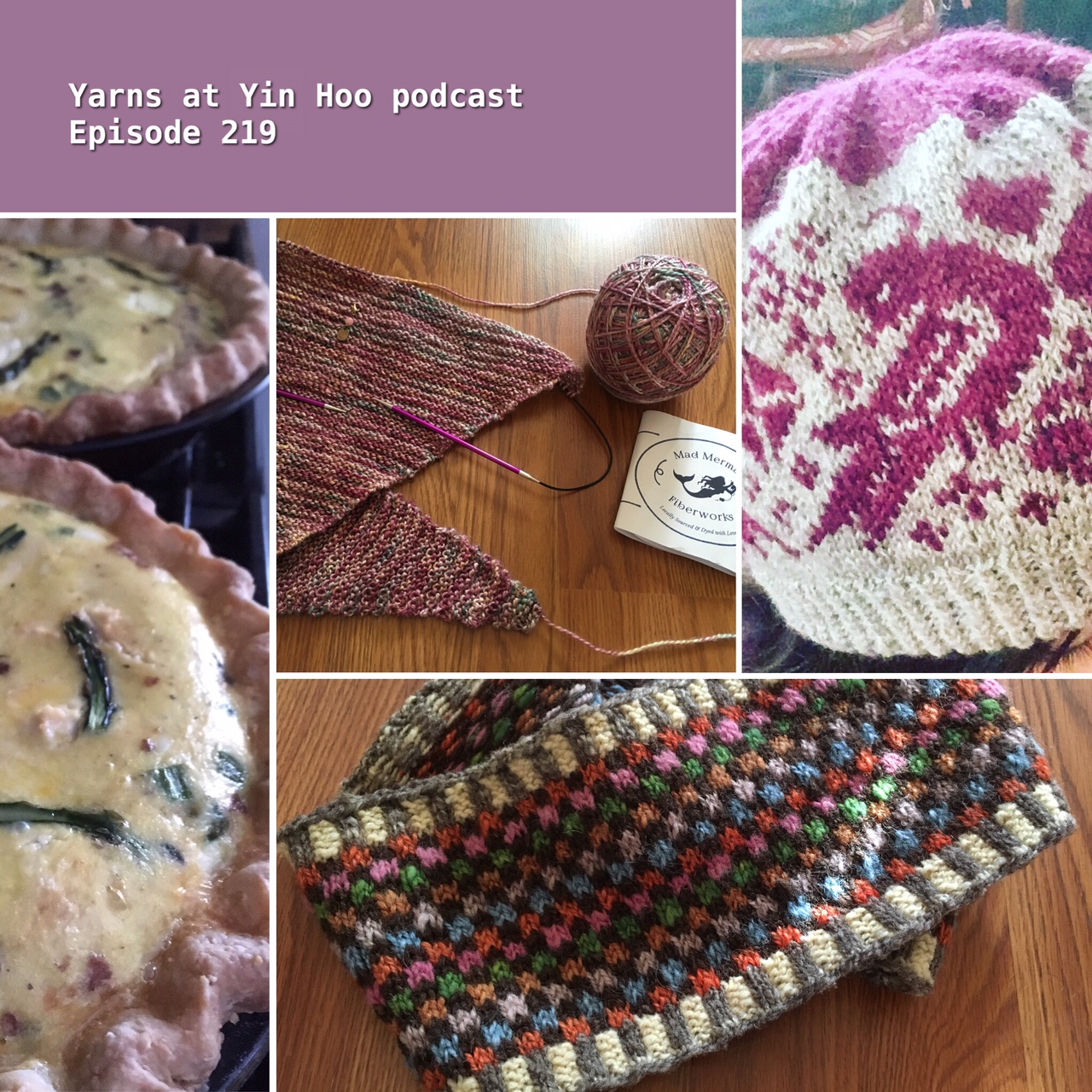 News & Announcements
I'm in need of a few test knitters for my new design — a colorwork beanie.  Please get in touch via Ravelry if you're interested.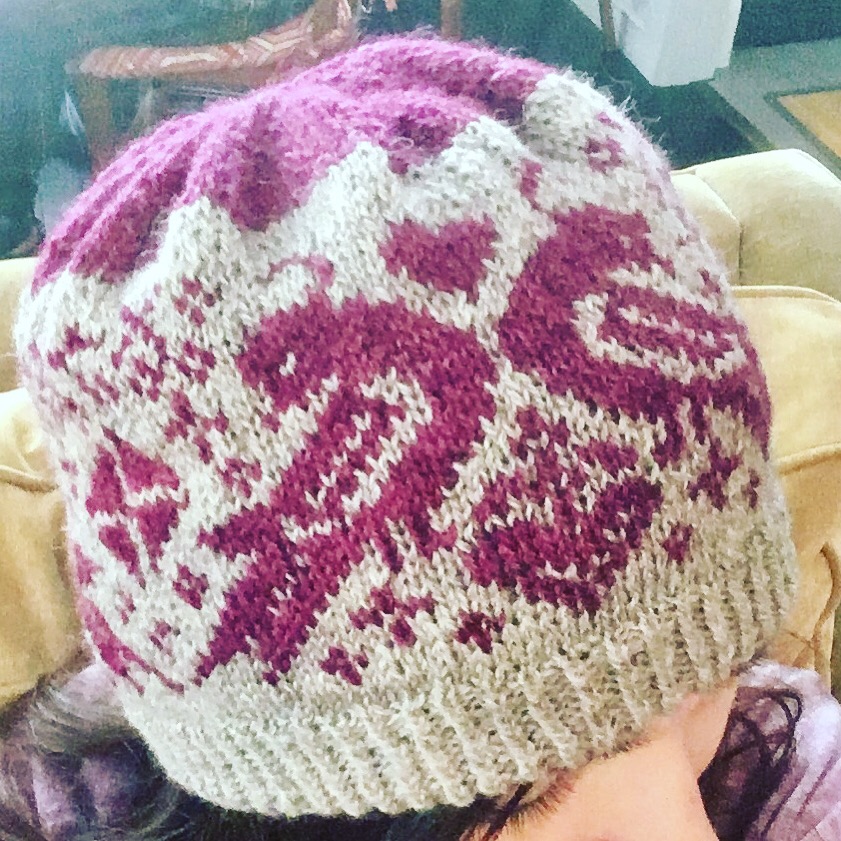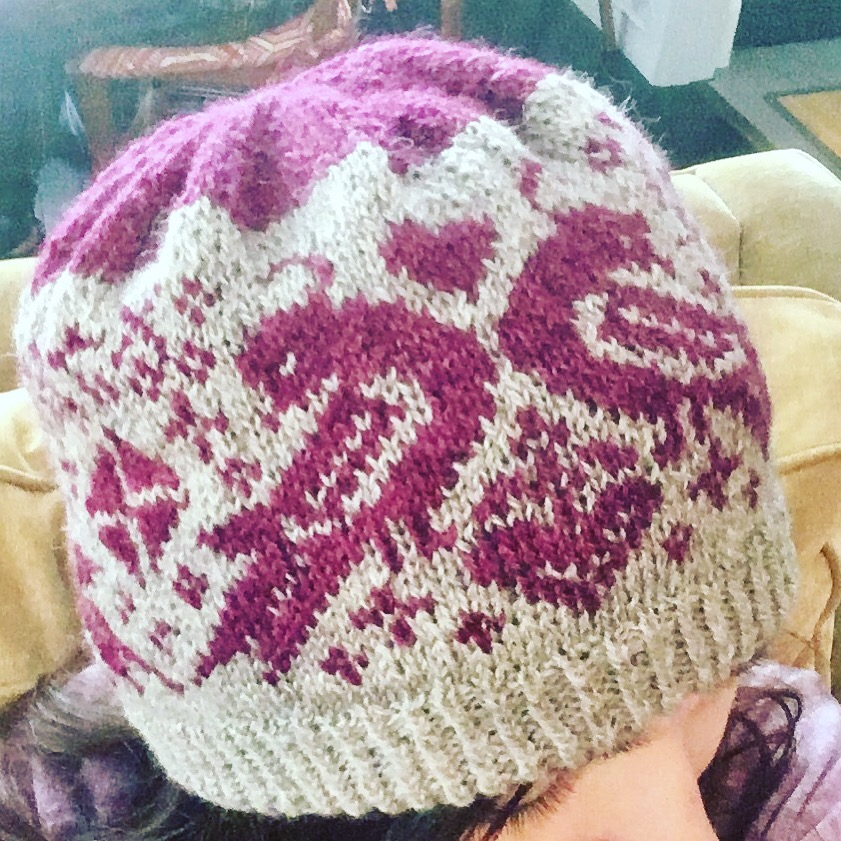 The Knit Local Getaway is fully booked!  I'll be putting up a brief podcast with details, packing suggestions, etc. for those who are attending the retreat.  Look for this episode in early April.
---
The Back Porch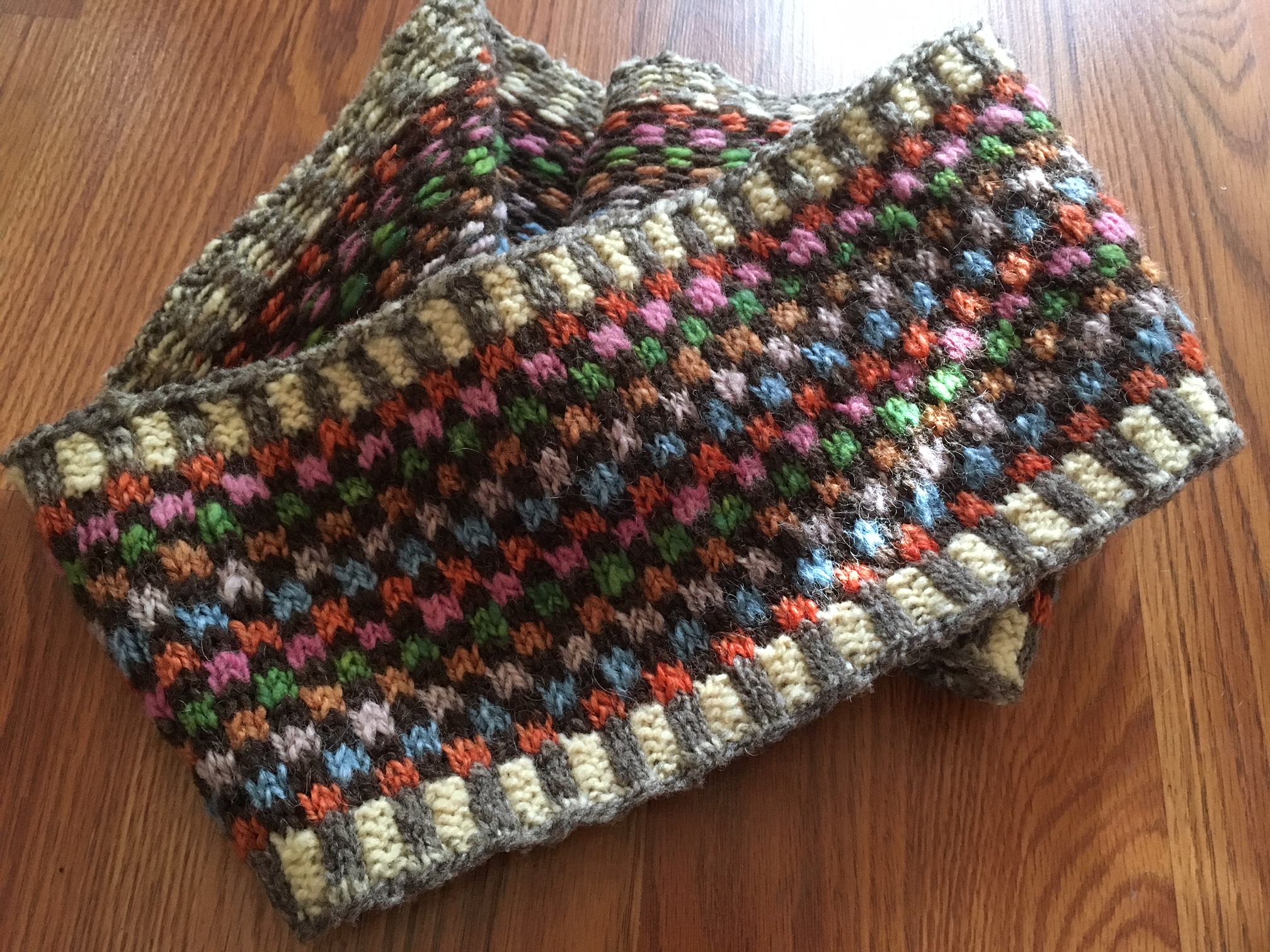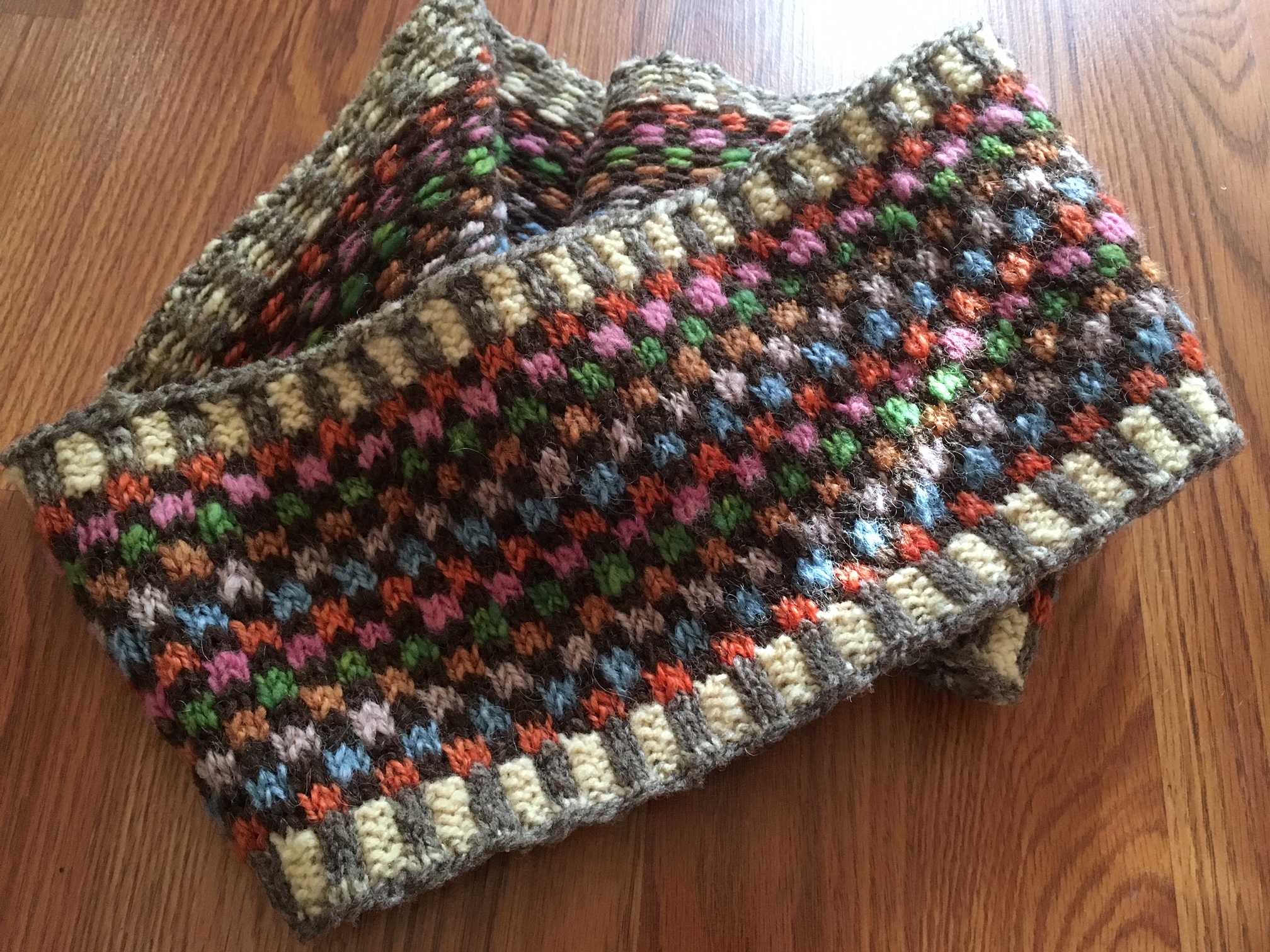 I'm so pleased with my completed Arlequin Cowl, a design by Sidney Rakotoriello.  I used a variety of handspun yarns in natural and botanically-dyed colors.  This cowl was lots of fun to knit and will be a cozy accessory as well as a helpful teaching tool.  I found Sidney's cowl in a bundle of patterns by BIPOC designers, which is featured on the Solidarity Swap group page.
---
The Front Porch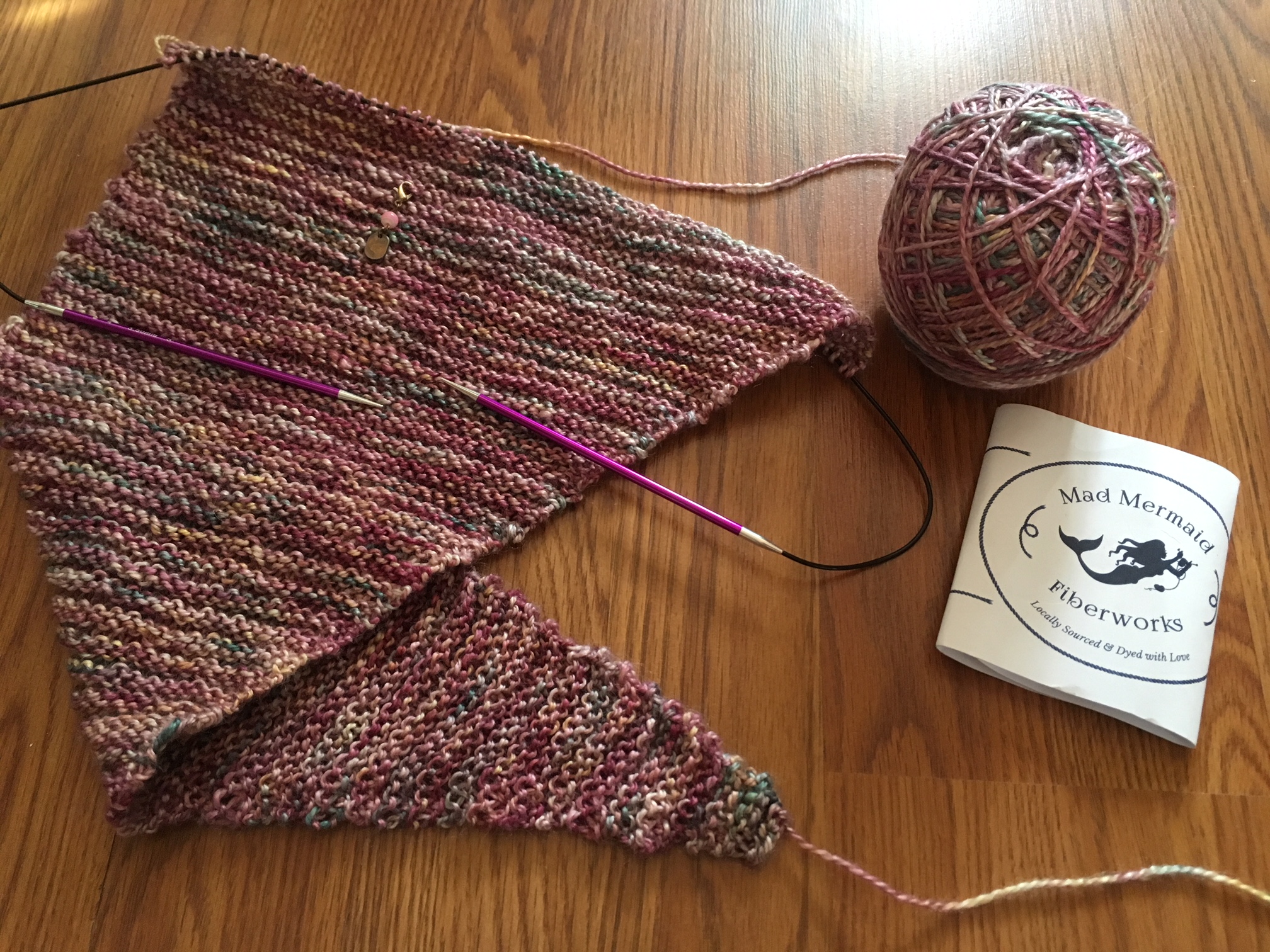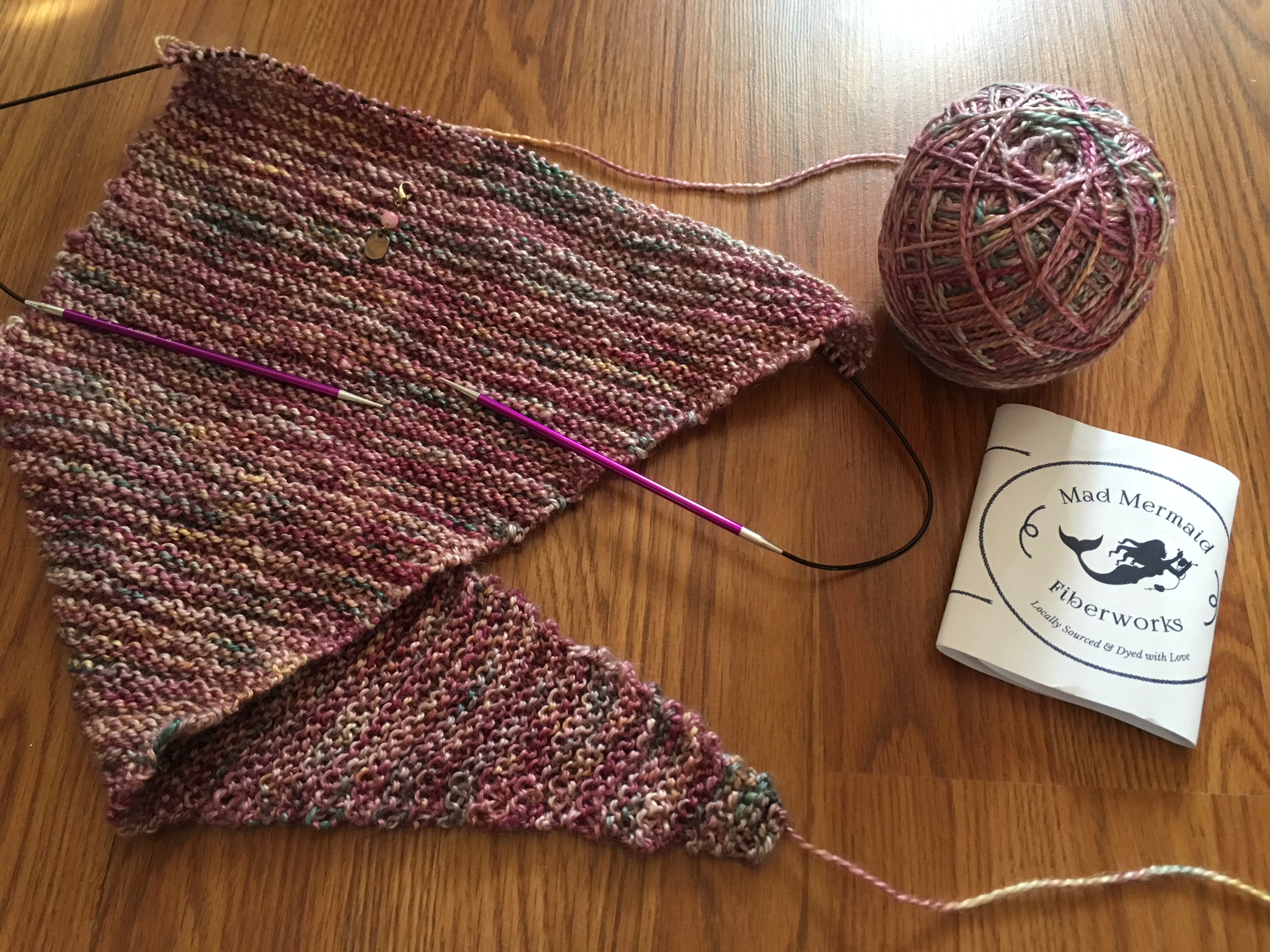 The Clincher by Ash Kearns, knit in NYS BFL/silk dyed by Maya of Mad Mermaid Fiberworks in the colorway Sea Urchin
Deschain by Leila Raabe in yarn from Battenkill Fiber Mill
---
Ever-expanding Skill Set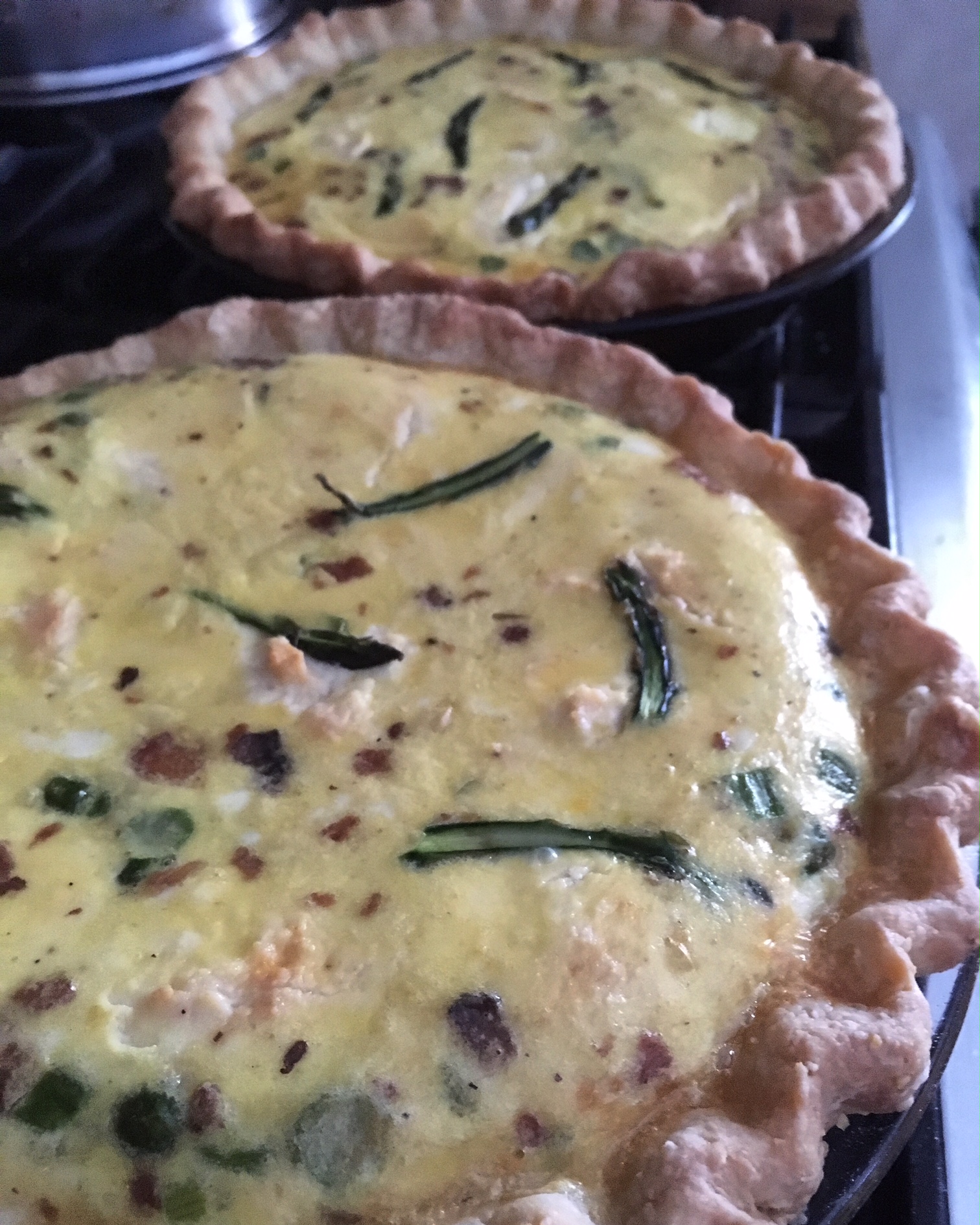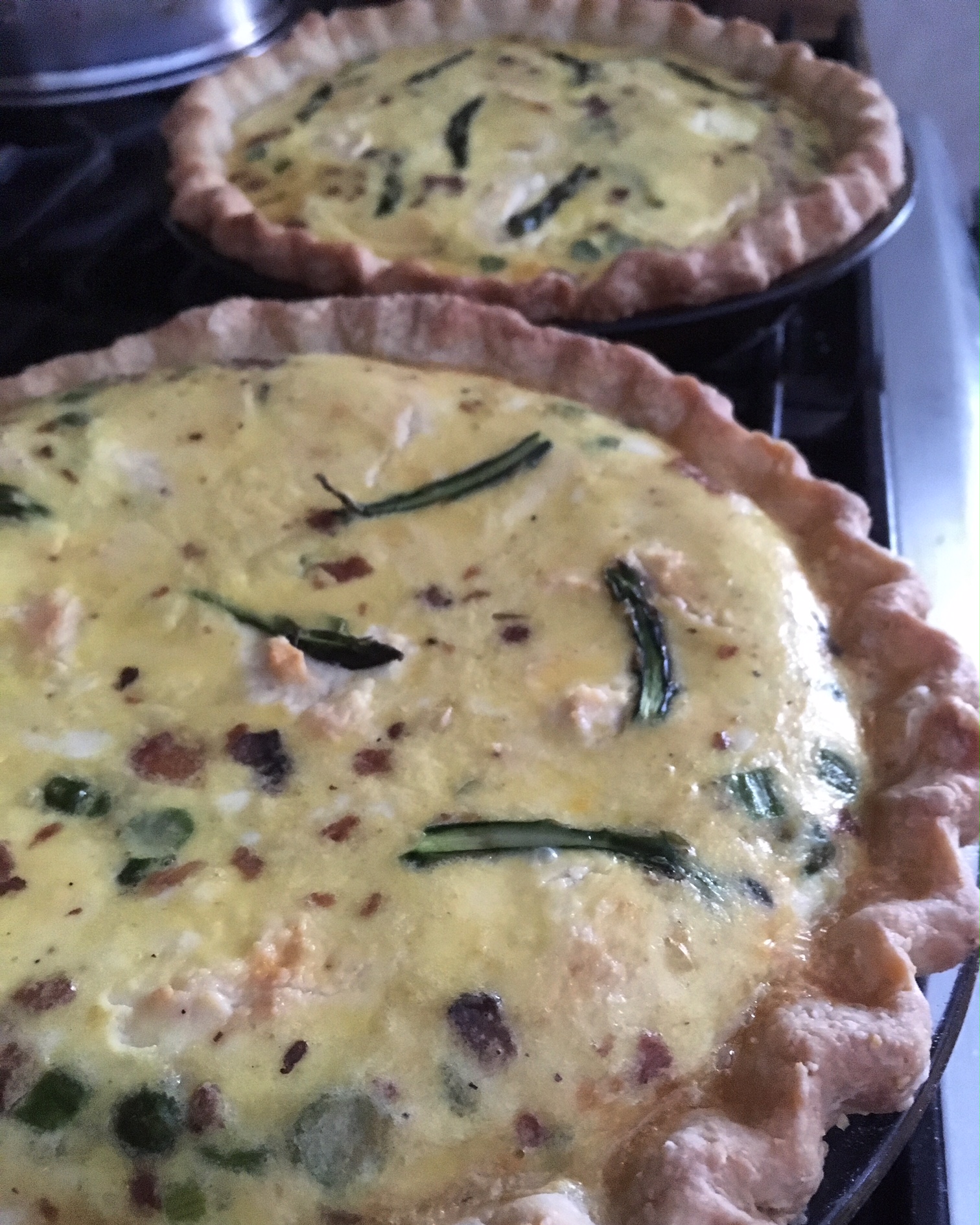 Savory pies are nutritious, filling, and last for several days.  They can be eaten hot or at room temperature, and make an excellent lunch. This recipe didn't get great reviews, so I knew that I needed to do some doctoring to amp up the flavor!
Instead of following the recipe for the tart crust, I made my usual dough for a pie crust, replacing 1/4 of the flour with cornmeal.
For the filling, I added sliced asparagus, diced yellow onion, and crumbled bacon to the corn and spring onions.  I like to sauté all of the vegetables to remove excess water.  I stirred the grated rind of one lemon, plus some salt and pepper into the ricotta, and added dallops of this mixture, which stayed on the surface of the pie.
---
Off the Shelf