Episode 203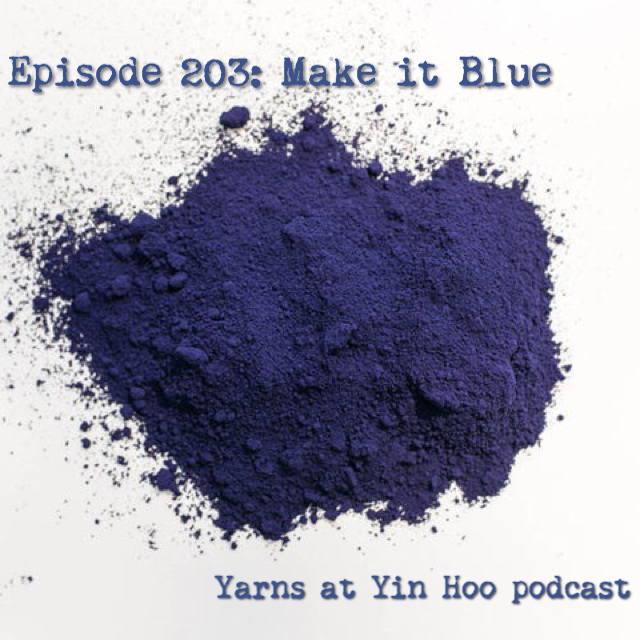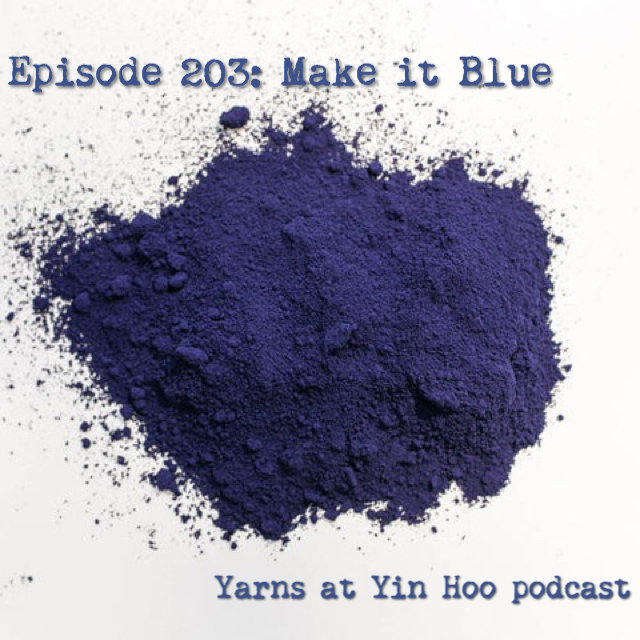 The Back Porch
Iris by ririko in Elsbeth Lavold LinSilk
I-cord + tassel necklace in Samite yarn with copper hardware
a variation on the Humblebee sock pattern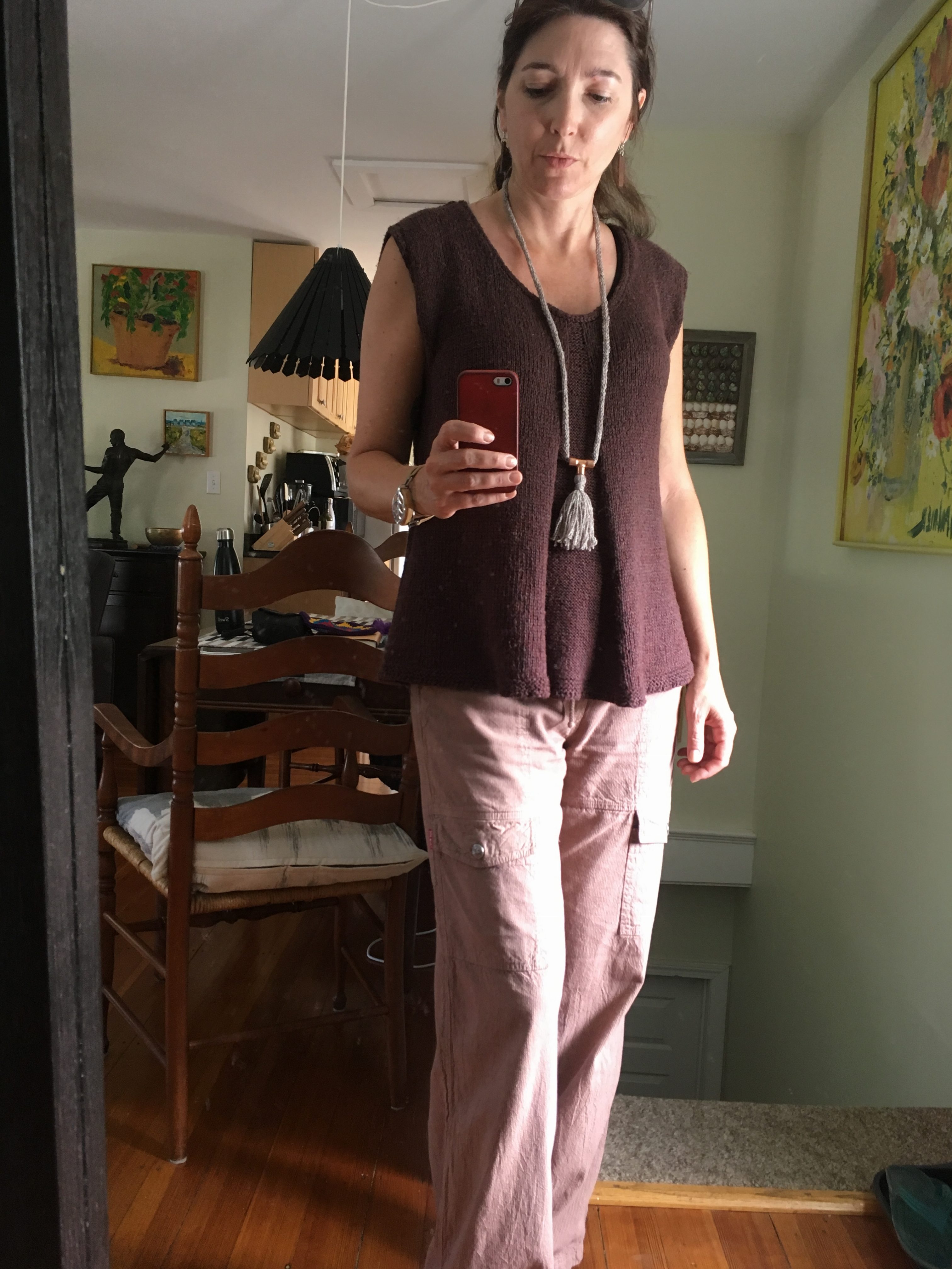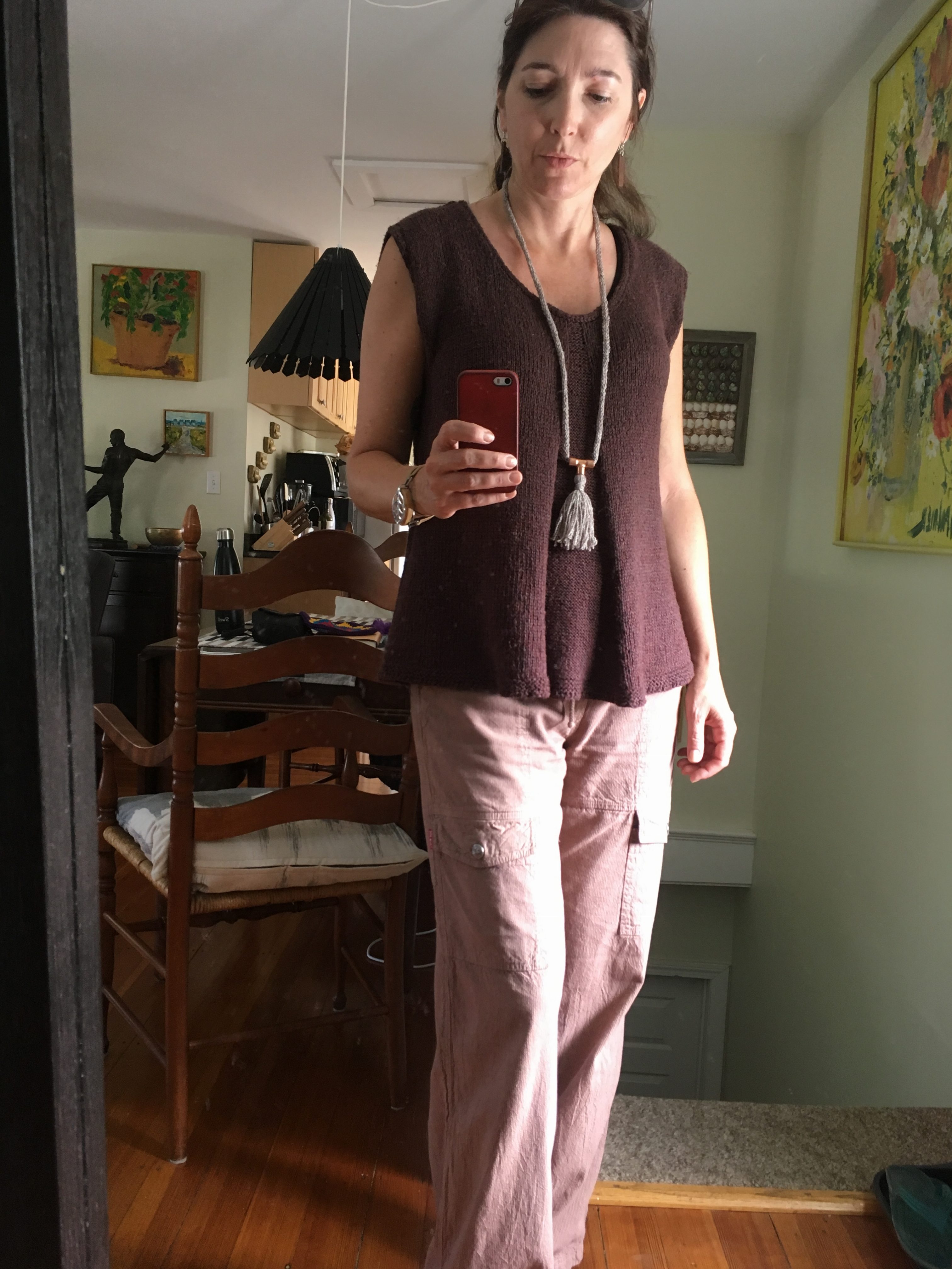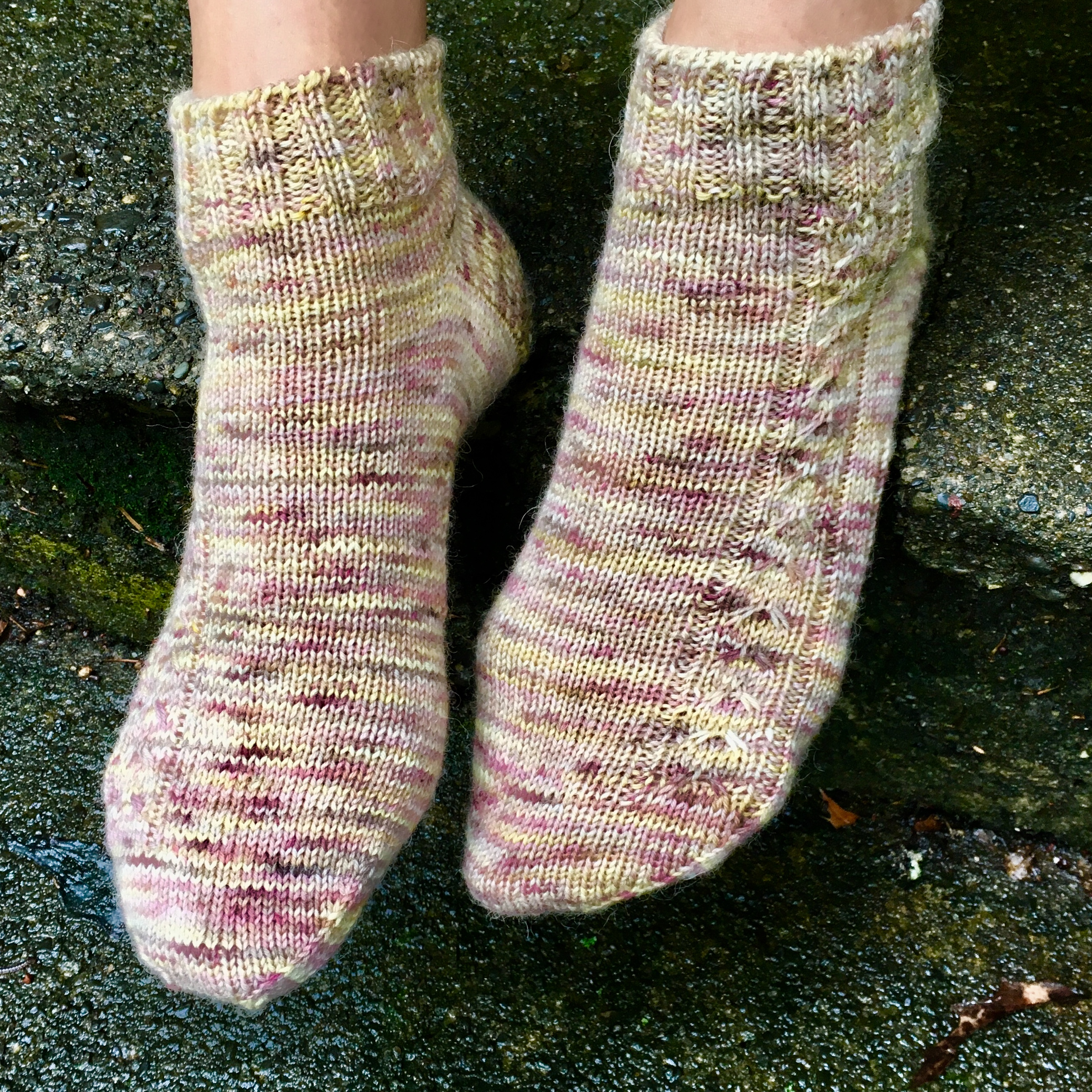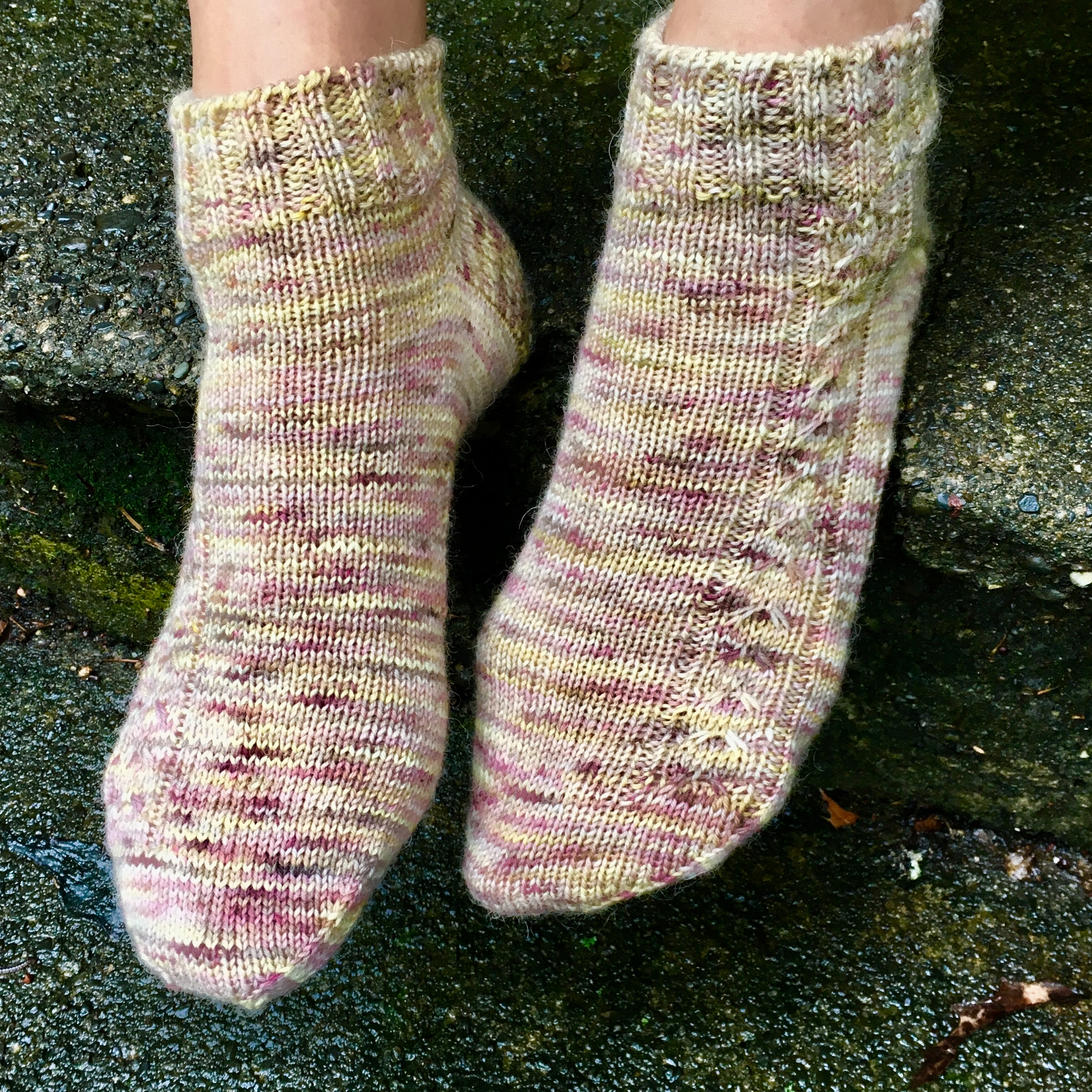 TOUR DE FLEECE!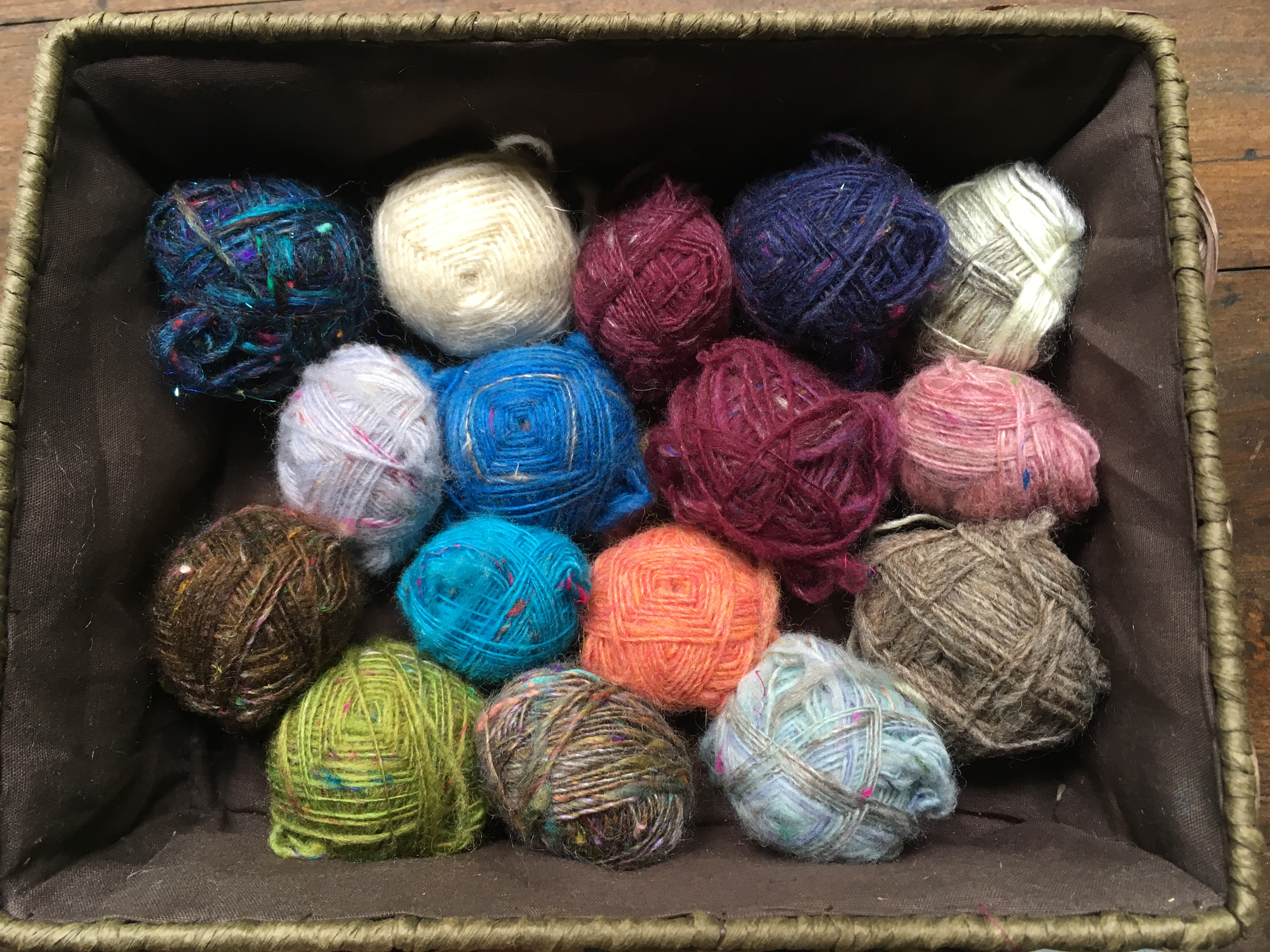 97 grams of spindle-spun battlings and assorted bits.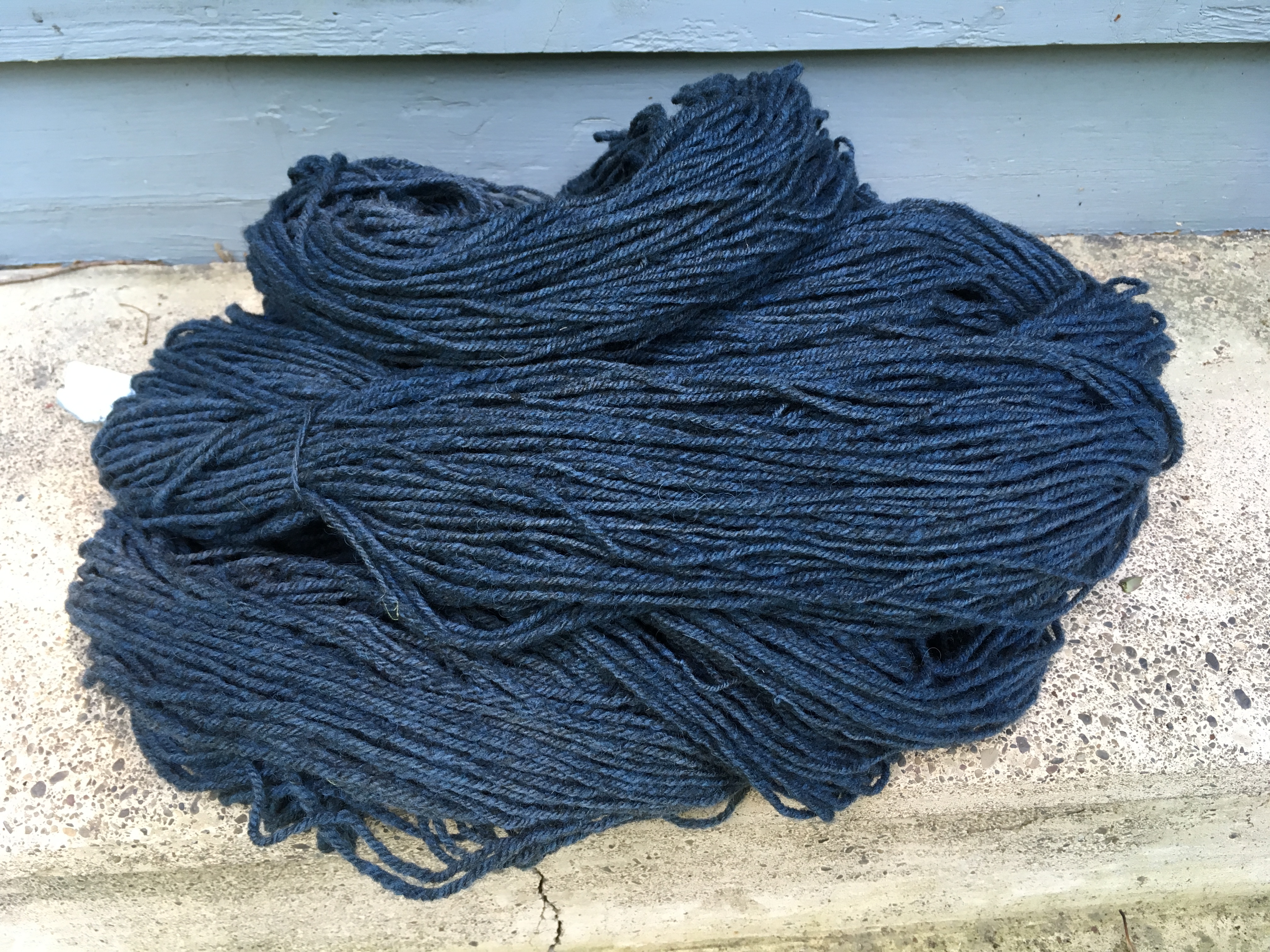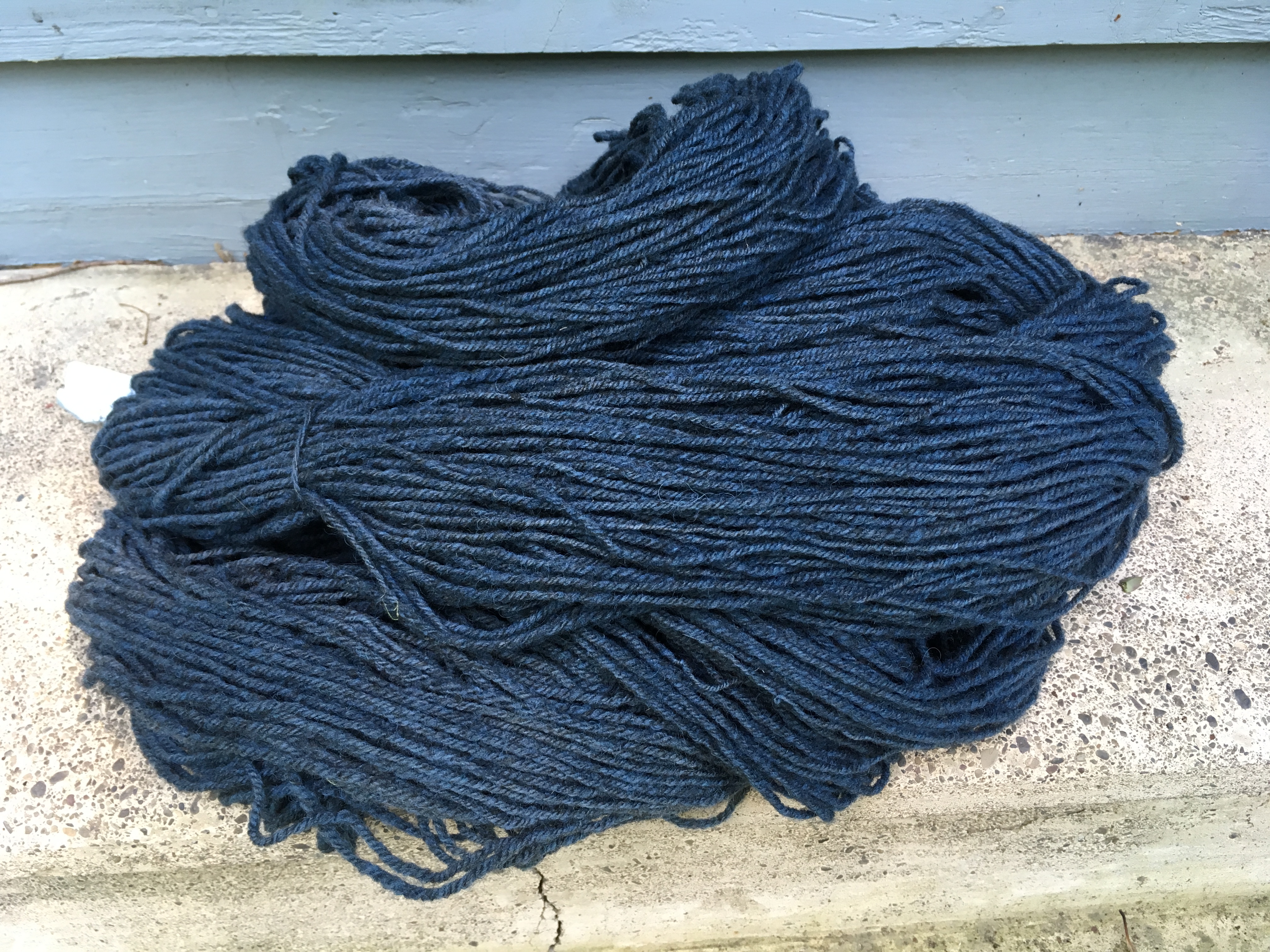 800 yards of indigo-dyed 3-ply yarn from Hog Island fiber.  I split this fleece with Emily of the FibreTown podcast at MDSW 2017.
The Front Porch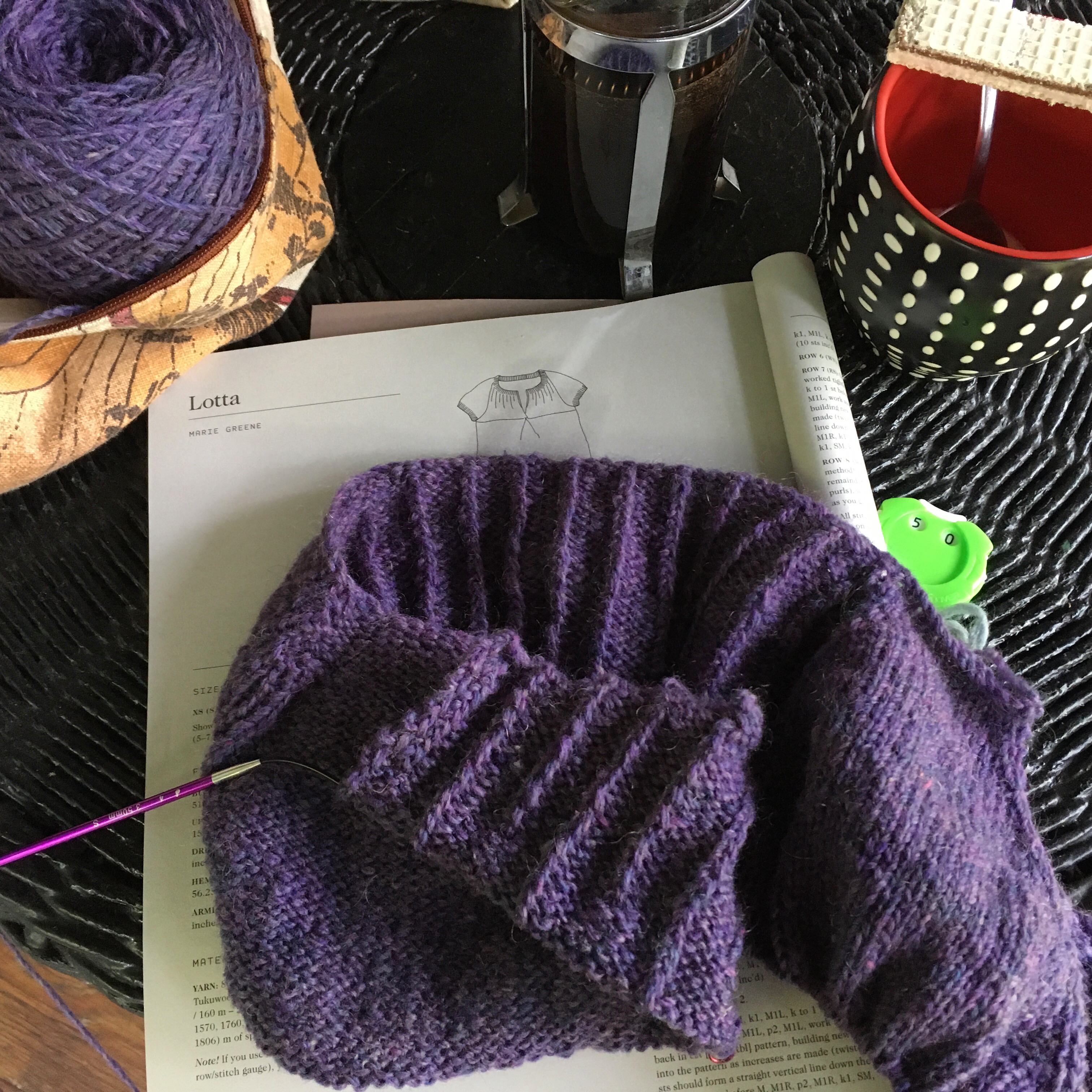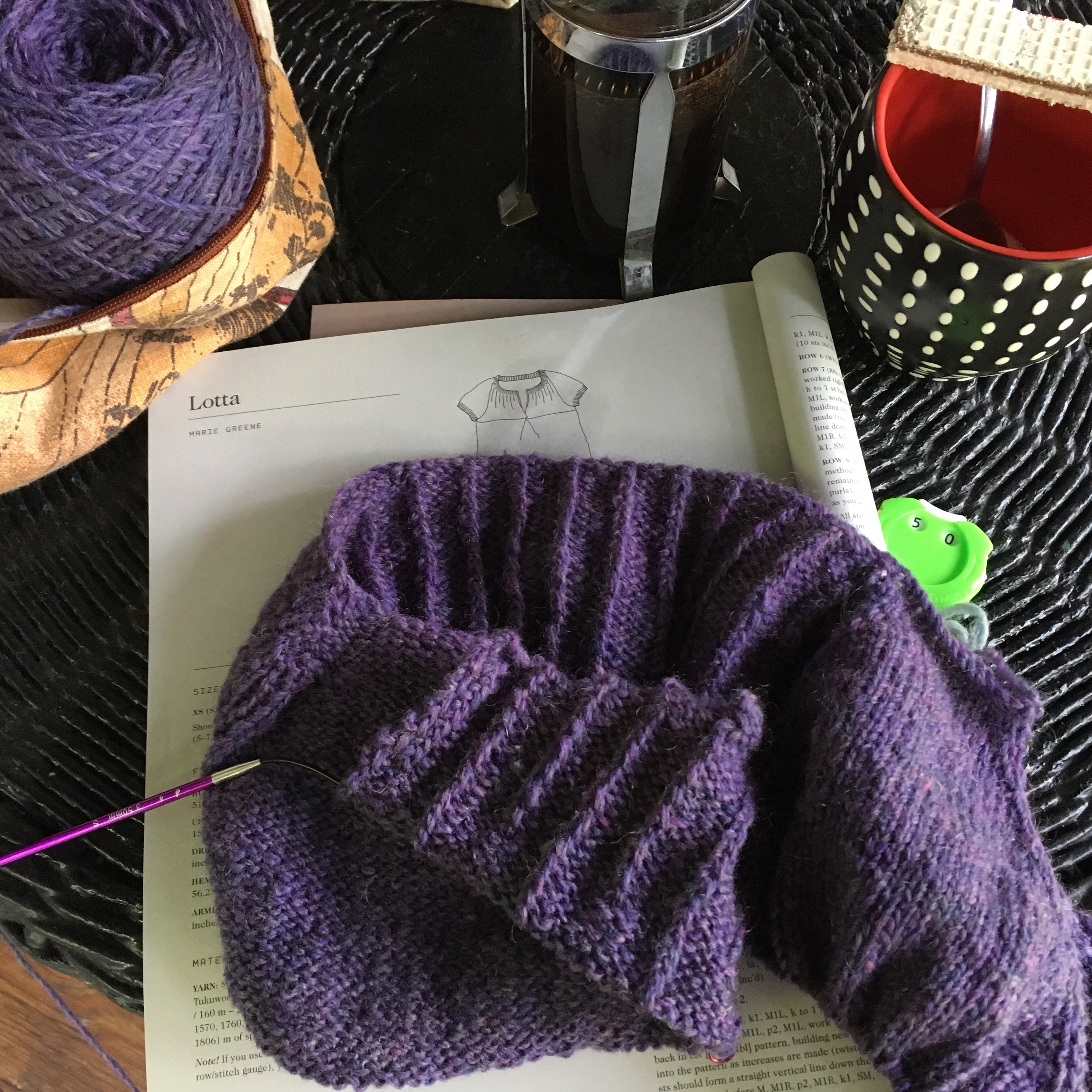 Ever-expanding Skill Set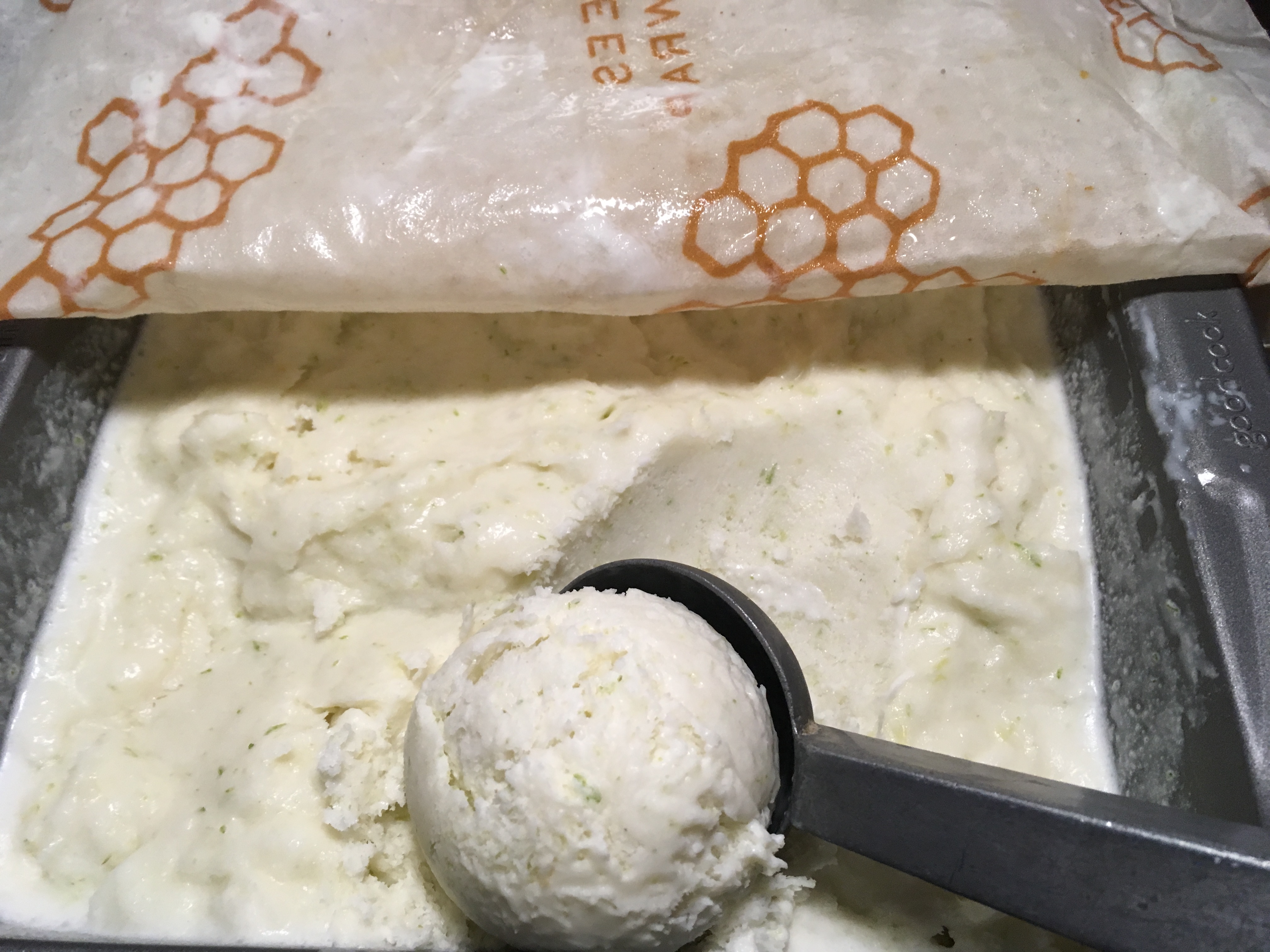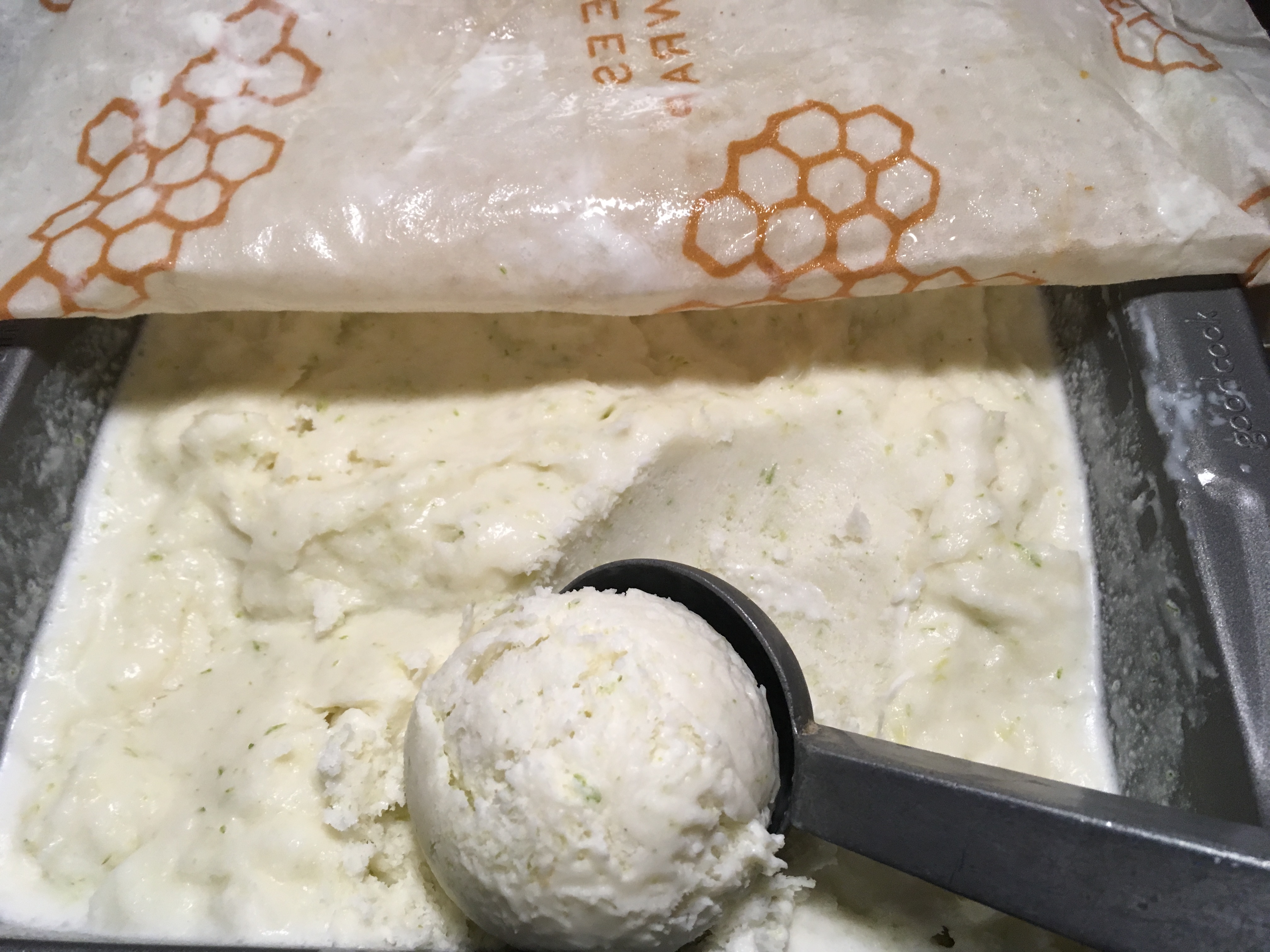 I'm inspired to keep working with Dori Sanders' recipe for no-churn lemon ice cream to see how far I can take it from the original. In this version, I reduced sugar to 2/3 cup, substituted lime rind and juice for the lemon, kept the heavy cream, but substituted coconut milk for the whole milk.  Scoopable, creamy, and delicious.
FERMENTED PICKLES!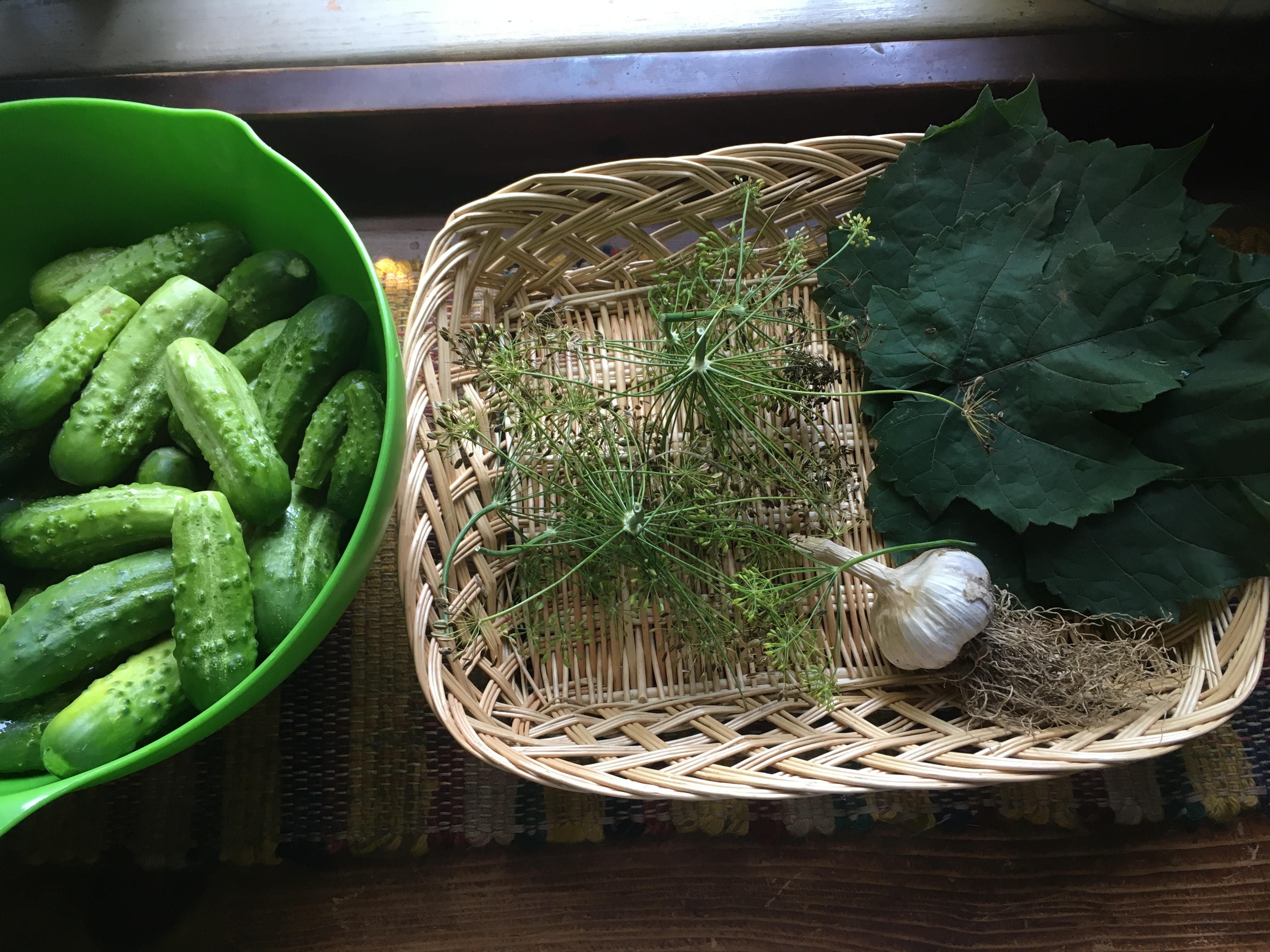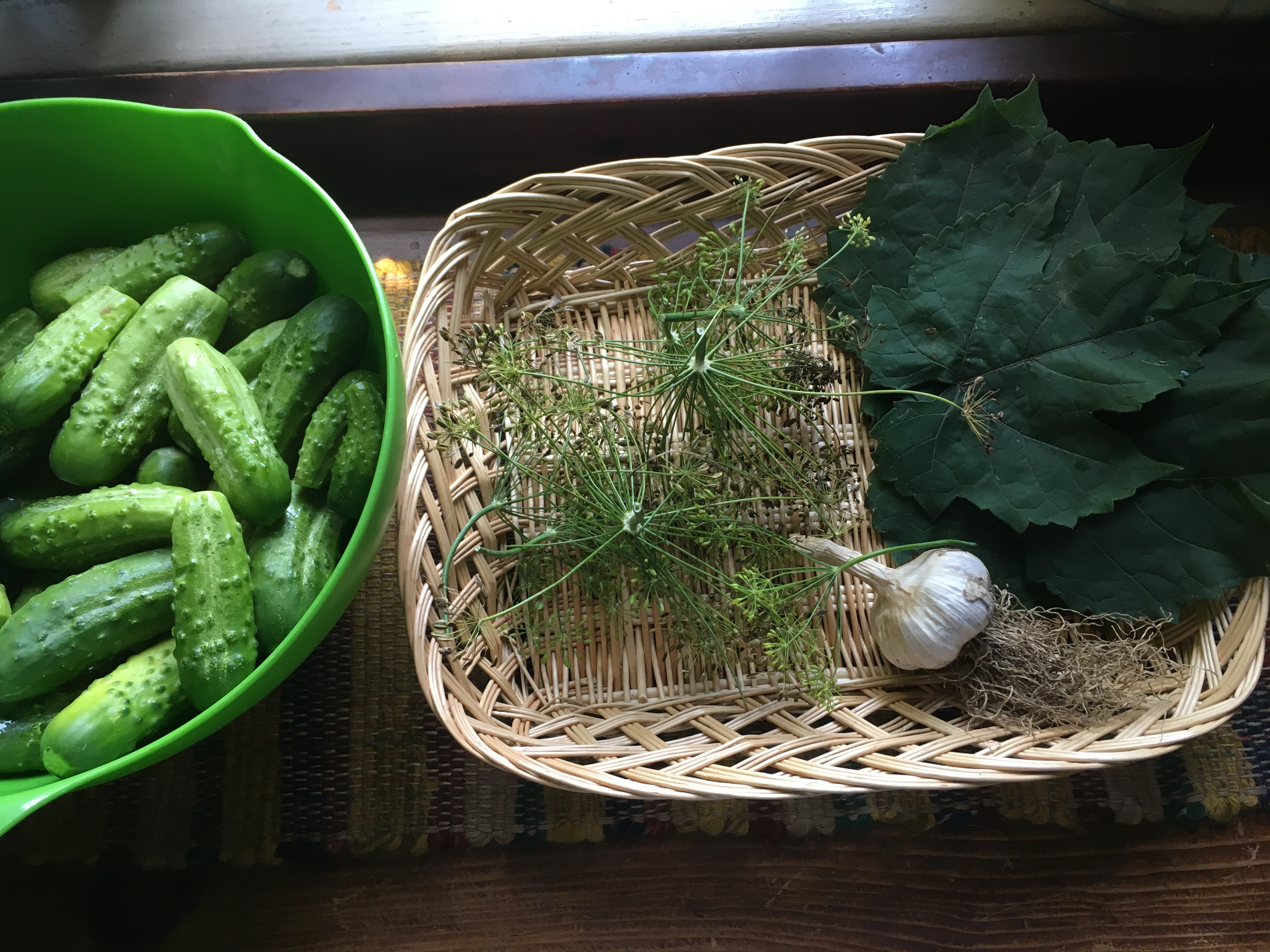 With Mom's help, I started a vat of fermented pickles.  They should age to taste over a period of 4-8 days, and can then be stored in the refrigerator.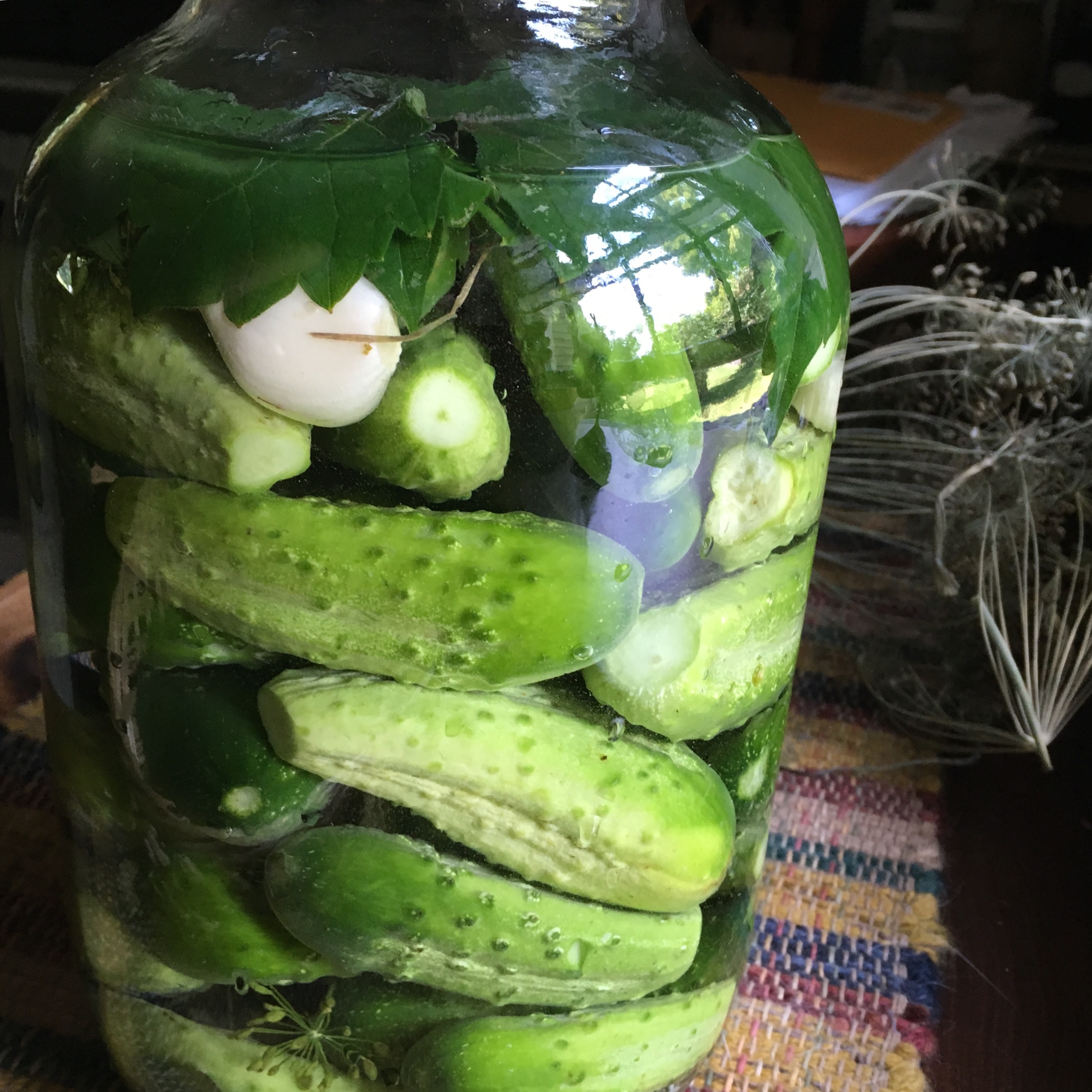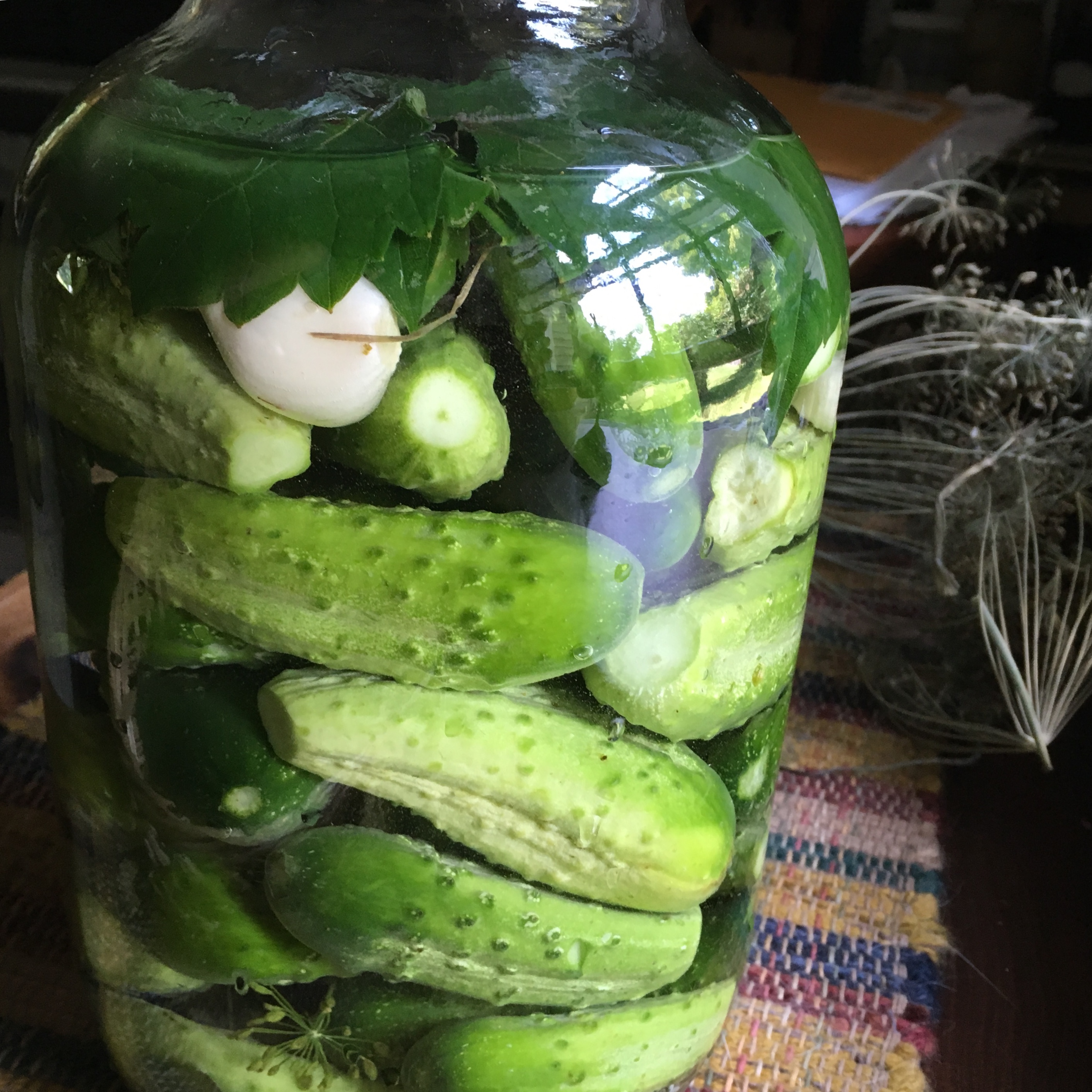 I started by scrubbing and rinsing small pickling cucumbers in cold water, removing the blossom end of each one and trimming the stem off. In a clean glass jar, I layered some grape leaves, whole fresh dill heads, peppercorns, and peeled garlic cloves.  Then I added all of the cucumbers, one whole jalapeño pepper, and the garlic, peppercorns, dill heads.  After filling the jar with salt brine (1/3 c salt to 1/2 gallon water) I covered the top with grape leaves and added a glass weight to keep all of the contents below the level of the liquid.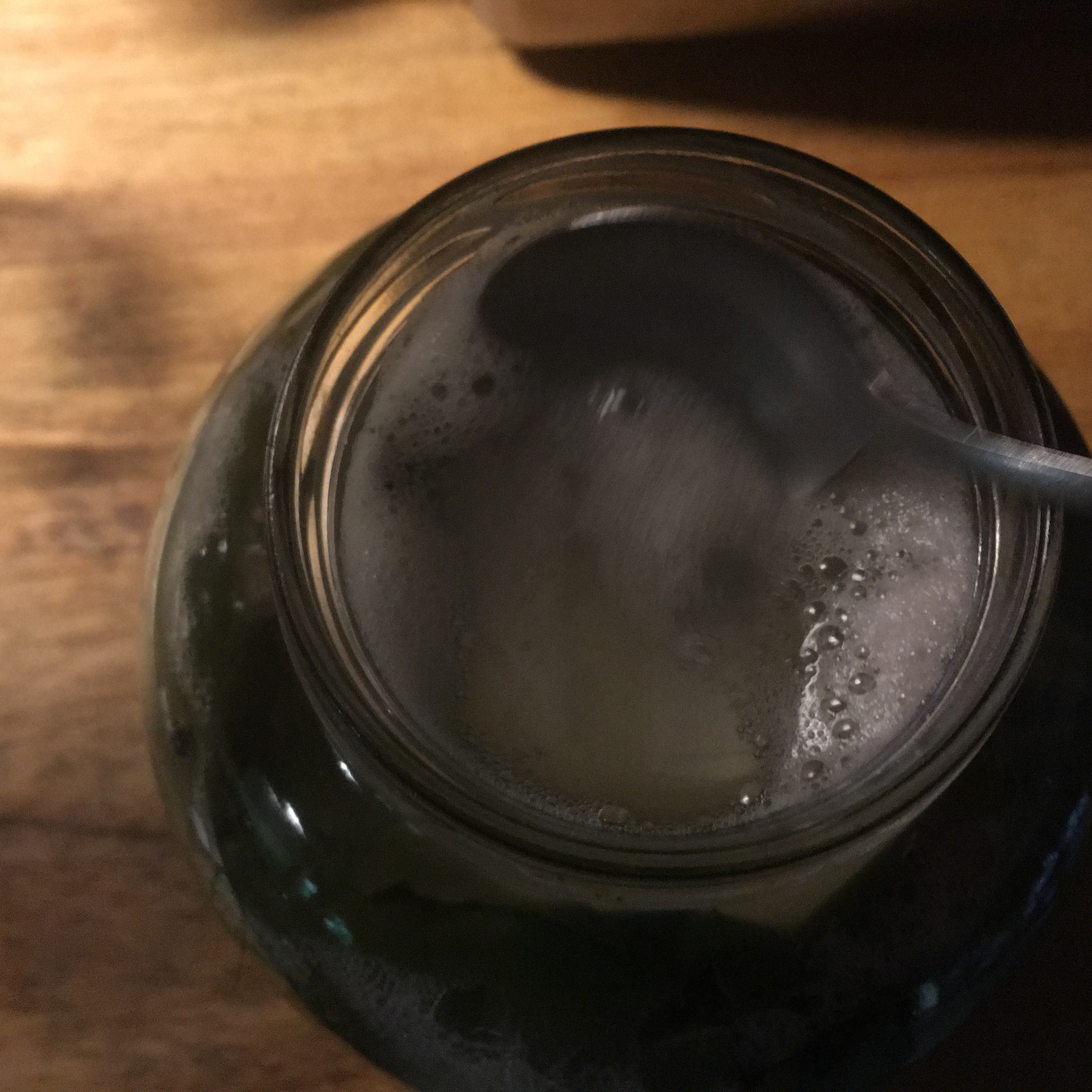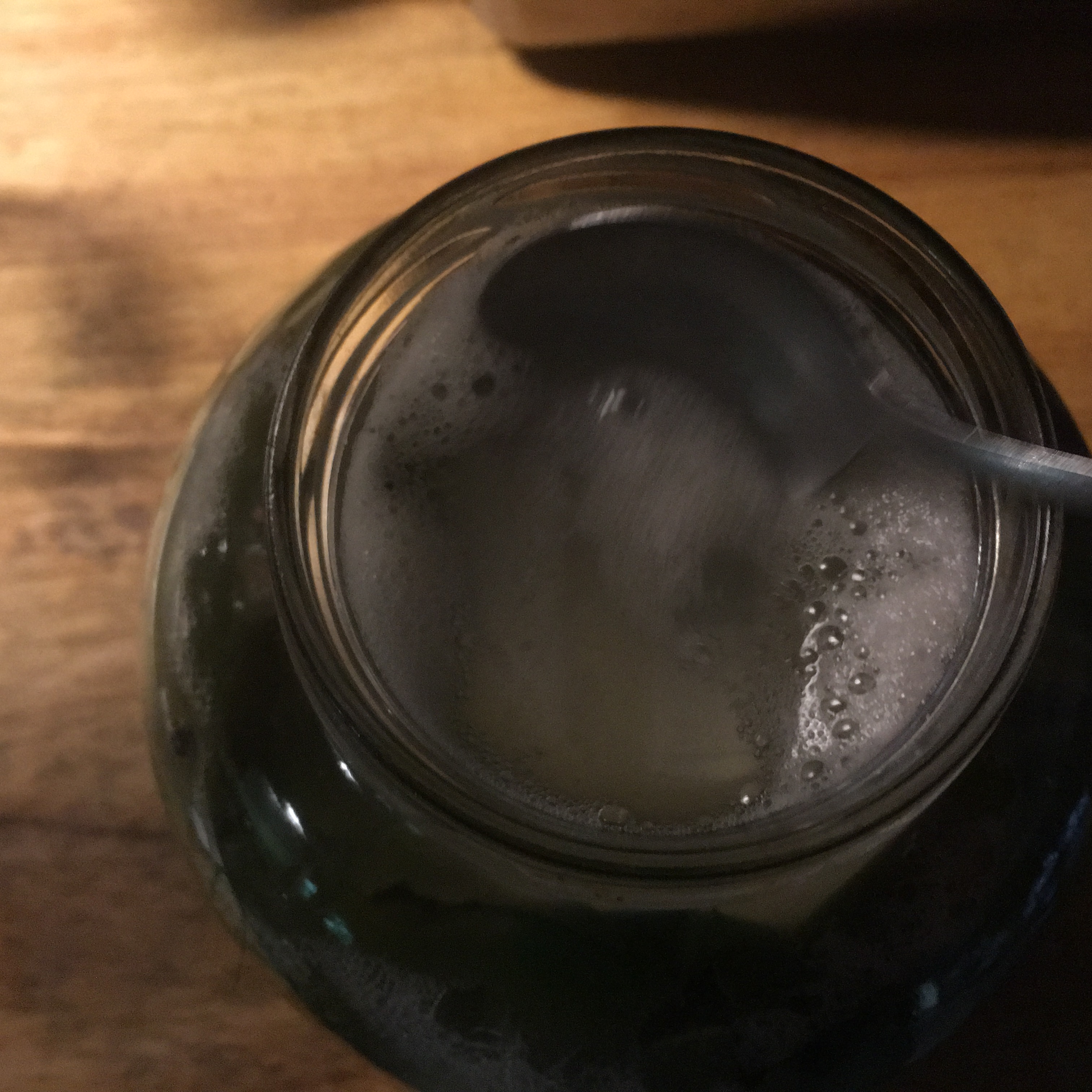 Every day, I will skim the "scummy stuff" from the surface and after a few days, I'll start tasting the pickles.  I can also remove, rinse, and replace the grape leaves to keep the top of the jar clean. This is my mother's recipe.  For companionship on your fermented foods journey, join in the chatter on our thread.
And Sew Forth
Here is my first go at the Matcha Top from SewLiberated.  I love the look the collar creates.  It is perfect for framing a pendant necklace.  I also love this fabric, but I'm not sure what it's called.  Any guesses? If I were to make this top again, I might lengthen it by several inches and belt it at the waist.