Episode 120: Negative Knitting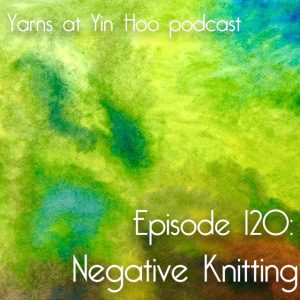 Warmer temperatures and clear skies have hampered my knitting this week. It has been a very, very long time since I've seen a negative trend in knitting. I blame it on all the time I've spent gardening, plus the fact that the Agatha socks by Claire of New Hampshire Knits are so beautiful that I've decided to knit them as a gift. Thus, I've ripped out my progress and cast on a larger size. The socks are so much fun to knit that I'm sure I'll catch up in no time. This episode includes the following segments: Ever-expanding Skill Set, Off the Shelf, Yarn Lover at Large, and Sew Forth.
---
Sheep to Shawl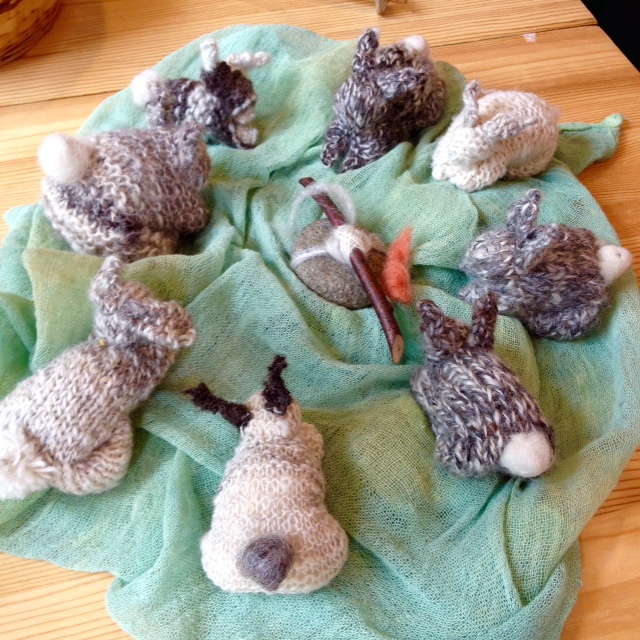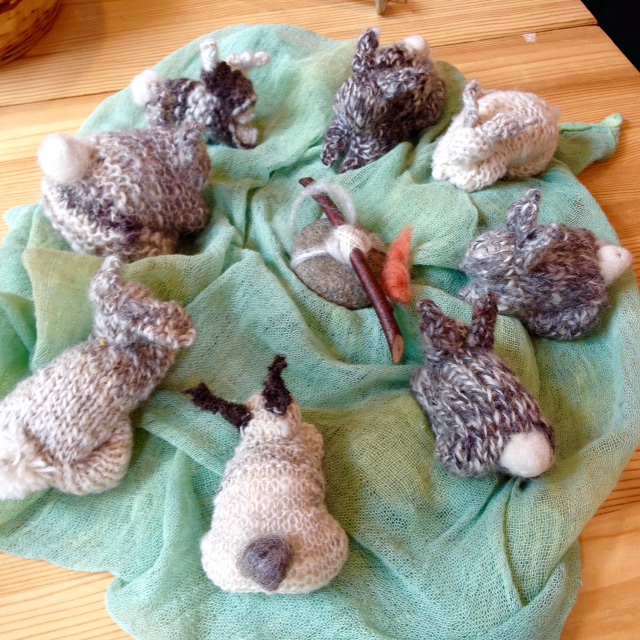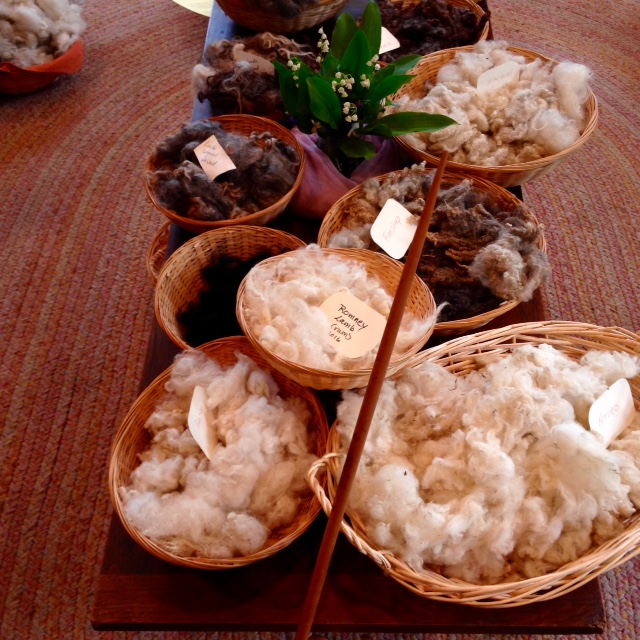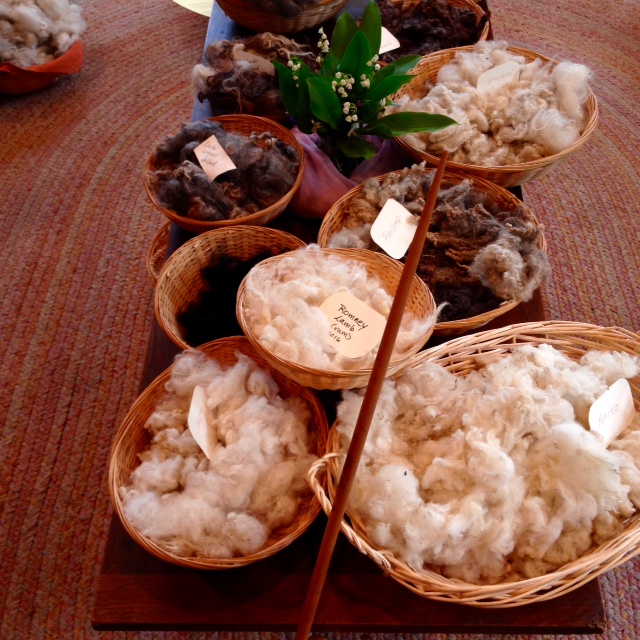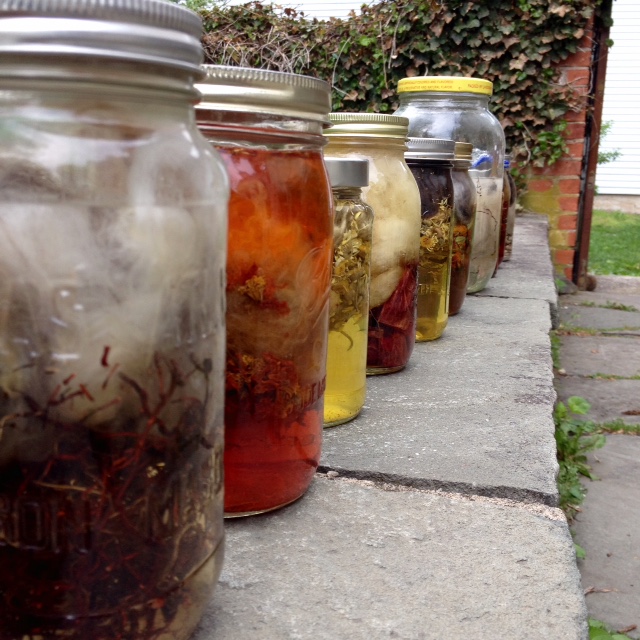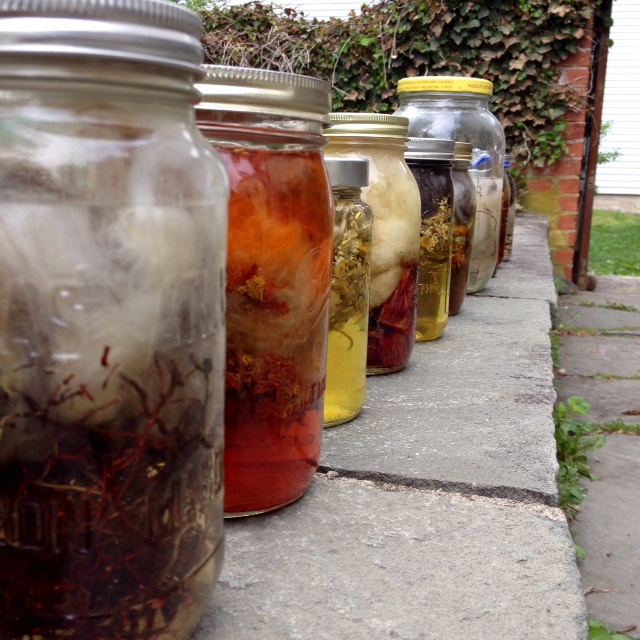 ---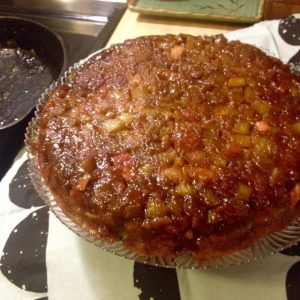 Ever-expanding Skill Set
This week, I've been cooking with rhubarb, and I recommend this recipe for Rhubarb Ginger Downside-up Oatmeal Cake. It combines interesting culinary techniques and flavors for an absolutely delicious and moist cake.  I've made a few alterations to the original recipe, so I'll post my version here. Find more great ideas for cooking with rhubarb, or add your own on the #powerpantry thread on Ravelry.
 preheat oven 350º
Carefully clean your cast iron skillet to remove off flavors. I scrub my skillet with coarse salt and olive oil, then rinse quickly with warm water. Set on on a warm burner to dry.
In a small bowl, combine 1/2 c oats (quick cooking or thick-cut), 2 tblsp butter, and 3/4 c boiling water. Set aside.
In a large bowl, stir together 3 c rhubarb (in 1/2 inch slices) and 2 tblsp freshly-grated ginger.
Melt 3 tblsp butter in an 8″ cast iron skillet. Turn off heat and add 1/2 c brown sugar to skillet. Make sure it is evenly distributed on the bottom of the pan. Top the sugar with the rhubarb and ginger mixture.
In a large bowl, sift together 1 c all-purpose flour, 1tsp baking powder, 1/2 tsp baking soda, and 1/4 tsp salt.
In a small bowl, whisk together 1/4 c brown sugar, 1/4 c white sugar, 1 tsp vanilla extract, and 1 large or 2 small eggs. Stir in oatmeal mixture.
Add wet ingredients to dry, stir quickly to incorporate, and pour batter on top of rhubarb.
Transfer skillet to oven. Bake for 25-30 minutes, until the cake is golden brown and toothpick inserted into center of cake comes out clean. Run the blade of a thin knife around the edge of the skillet to make sure the cake is not stuck to the side of the pan. Allow to cool for 10 minutes before carefully inverting and transferring to a cake plate to finish cooling.
---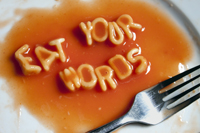 Off the Shelf
The Eat Your Words Read-along begins June 1. Select a book, read at your own pace, and post favorite passages and other comments in the thread. Each month, I'll draw a post at random for a prize. The first prize is a skein of US-processed superwash yarn, donated by Carole of Foster Sheep Farm.
---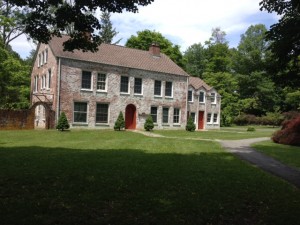 Yarn Lover at Large
This year, the Fiber Festival will take place on Sunday, May 29th in Chestnut Ridge, New York. The event is held rain or shine and has the perfect family-friendly variety of activities. Admission is free. There are craft activities, fiber prep and dyeing demonstrations, a silent auction, plant sale, and great food. Click here for more information.
---
And Sew Forth
Thank you to everyone who has contributed thoughtful remarks and personal stories to the conversation about #memademay and the challenges of creating a handmade wardrobe. Your comments and questions have been a gratifying treat this week. Here is a link to a short, animated video about the taste/ability gap. Here is video of Glass explaining the concept.