Episode 118: #MeMadeMay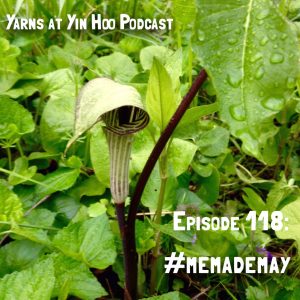 This episode includes the following segments: The Back Porch, The Front Porch, Ever-expanding Skill Set, and Sew Forth. It has been a few weeks since I've talked about my projects, so this episode is devoted to an update. May has been dubbed #memademay, when many crafters celebrate their journey of making. I've completed three pieces for my handmade wardrobe, and have begun two more. I'm also cooking with rhubarb this month — searching for new sweet recipes, some savory recipes, and even methods for using rhubarb leaves to make a mordant.
---
 The Back Porch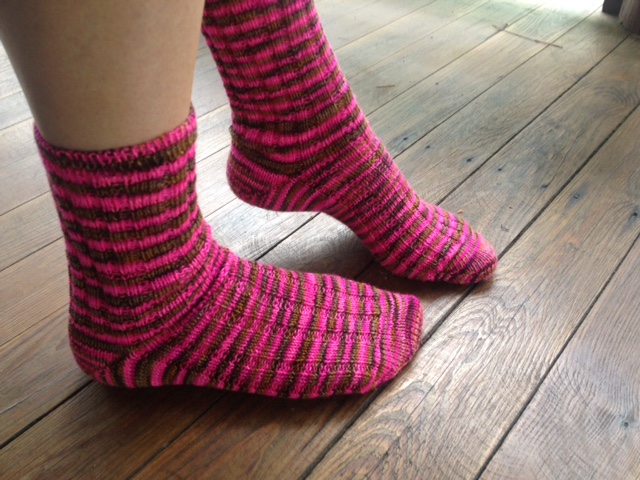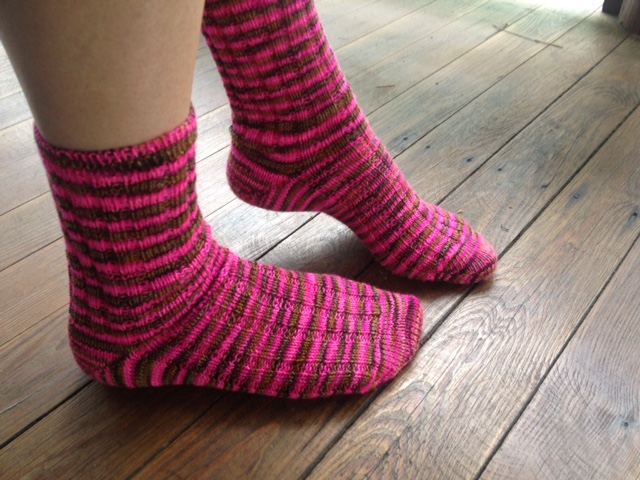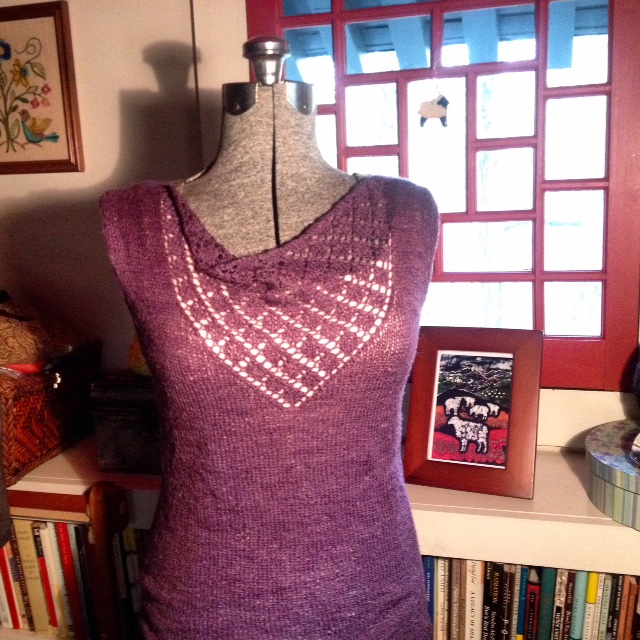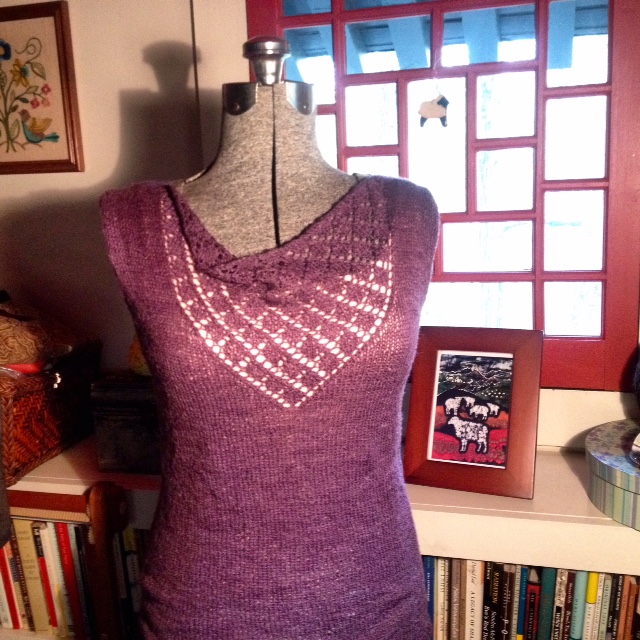 ---
The Front Porch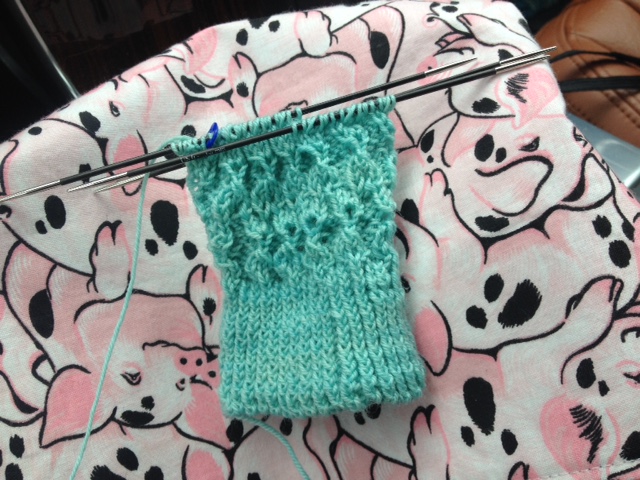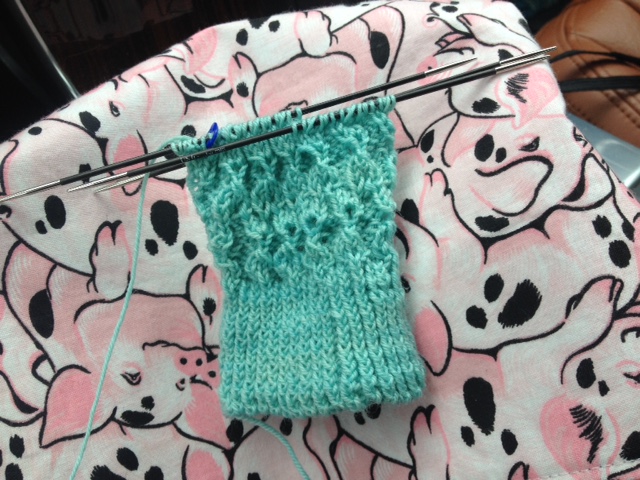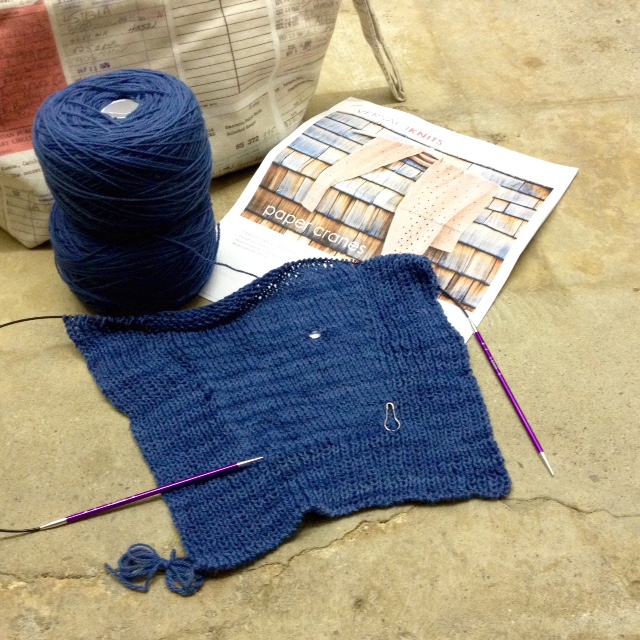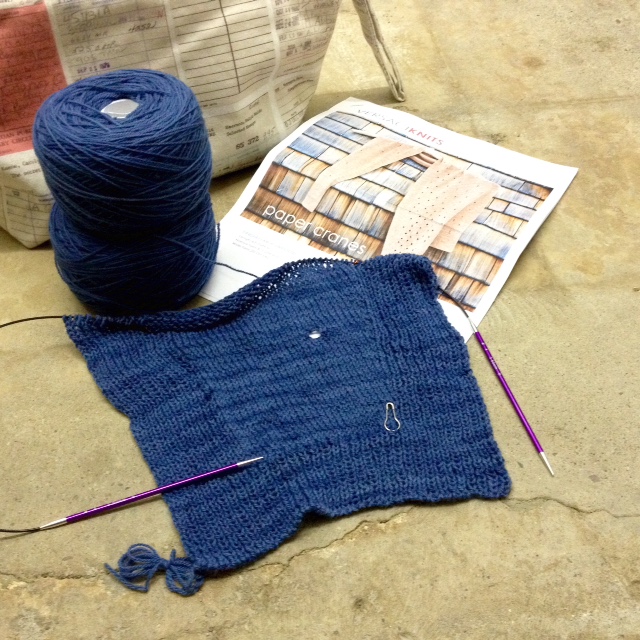 ---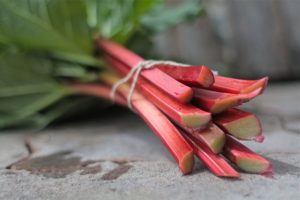 Ever-expanding Skill Set
This month, I'm cooking with rhubarb, a vegetable that is popular in the Northeastern US during the spring and early summer. I found great information and some recipes on the Rhubarb Compendium. You can cook along and share your photos and links on the Ravelry thread. This week, I'd like to try this Rhubarb Ginger Downside-up Oatmeal Cake.
---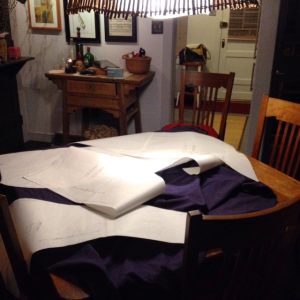 Sew Forth
Last week, I sewed a skirt based on a beloved garment I purchased from Anthropologie more than ten years ago. The wrap skirt looks simple, but it is made of four irregularly-shaped pieces of linen with a tie waist and pocket. Since I didn't want to dismantle the skirt to make a pattern, I enlisted Samuel's help to trace the pieces as carefully as I could. With a ruler and pencil, I added a 5/8 inch seam allowance to the hem and sides of each pattern piece.  I made some final adjustments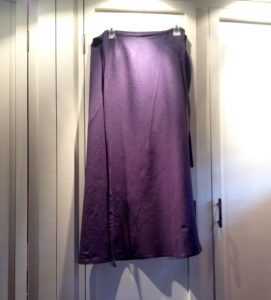 and cut out the paper pattern. It was a thrill to find that I could cut the skirt from 2 1/4 yards of linen/cotton blend in a deep plum color. I ripped two lengths of the fabric to create a waistband. Flat-felled seams create a sturdy structure and smooth finish, although my seams are located on the inside of the skirt instead of the outside. I might try a different approach on my next skirt. The waist band pictured is wider than the one on the original, which I think is an improvement. It passes through the skirt via a buttonhole opening and is secured with a loop sewn into the back of the waistband. I didn't add a pocket, but I might add one later. This skirt will be a spring / summer wardrobe staple. The small amount of yardage make it an affordable choice for a handmade wardrobe.