Episode 209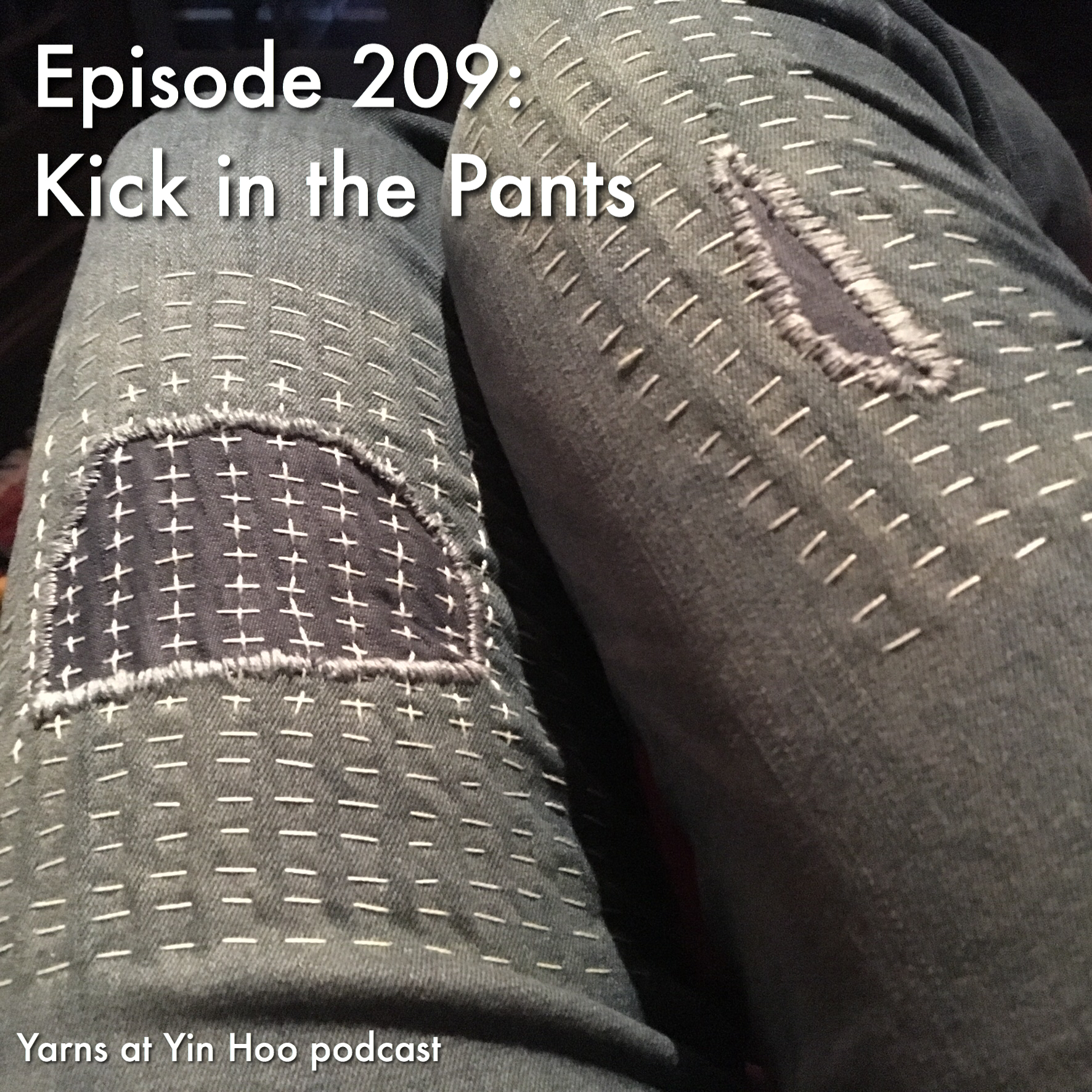 The gift of a pattern and inspiration from a new book are just what I needed to revitalize my making this week.
---
The Back Porch
For the second time, I've completed the Lotta dress.  I'm much happier with the result after making a repair to correct color and extend the length of the dress.  First, is the "before" photo, taken in August.  Note the pink band at the hip and the tunic length.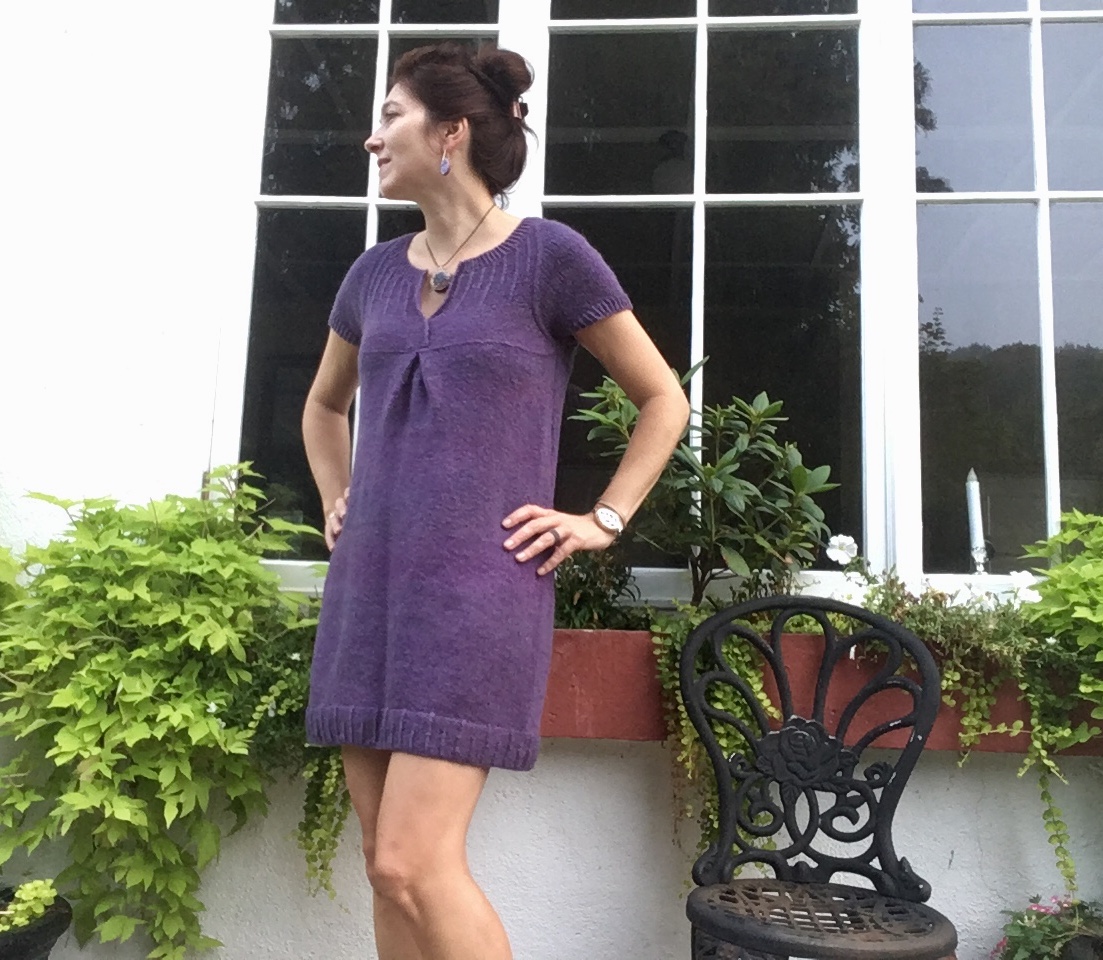 After snipping into the dress below the part I wanted to remove, and unraveling, I knit 5″ of stockinette fabric, alternating skeins.  Then, I grafted the pieces together.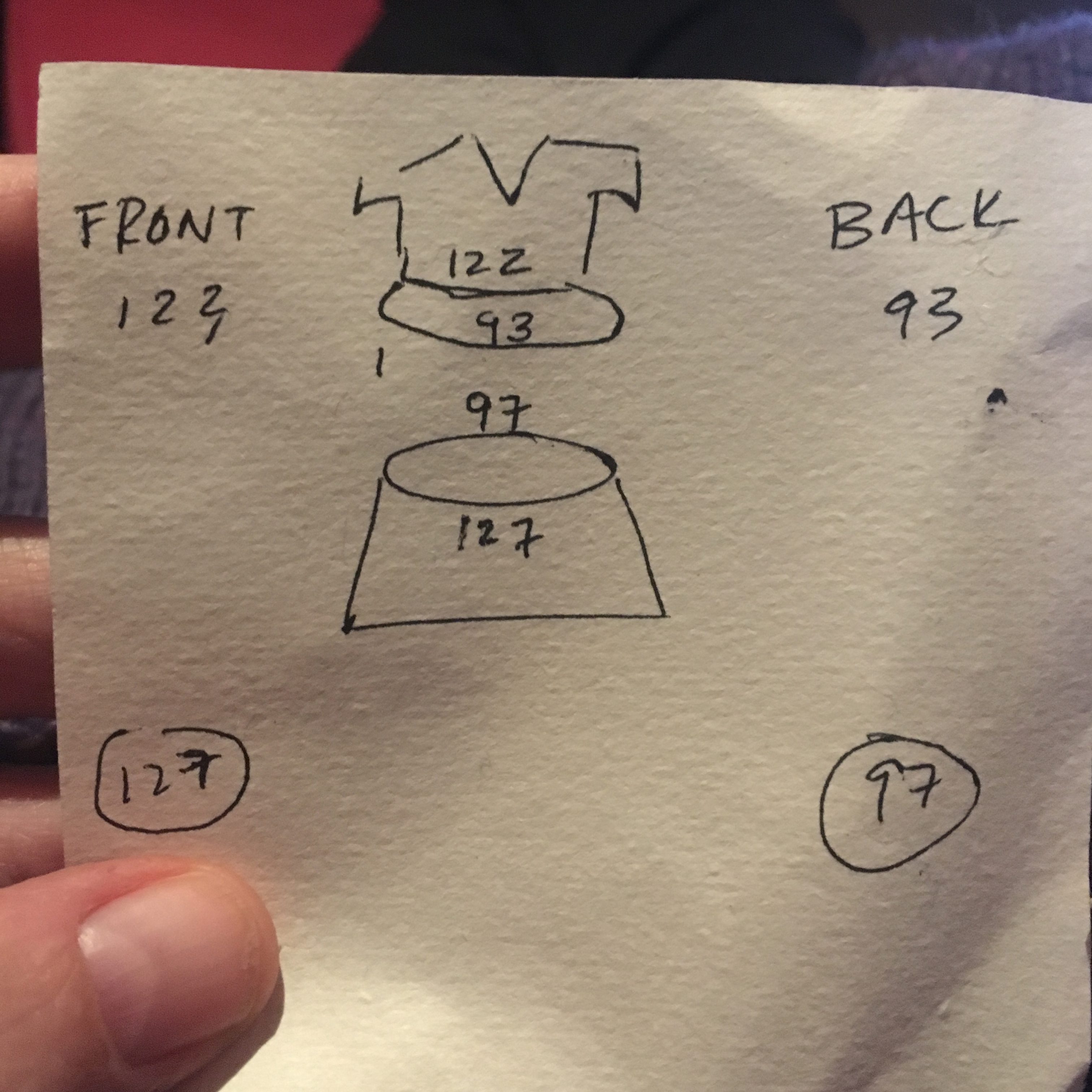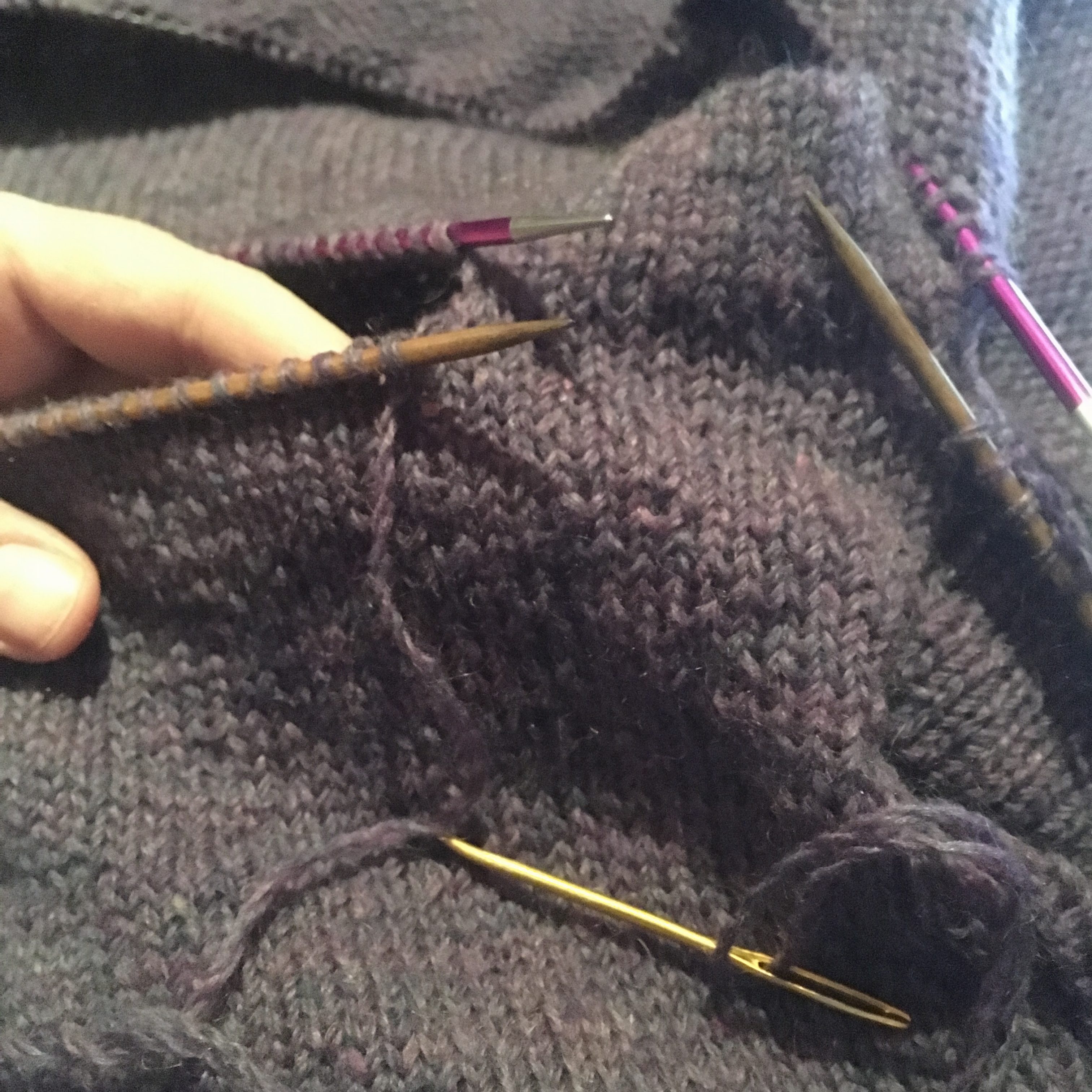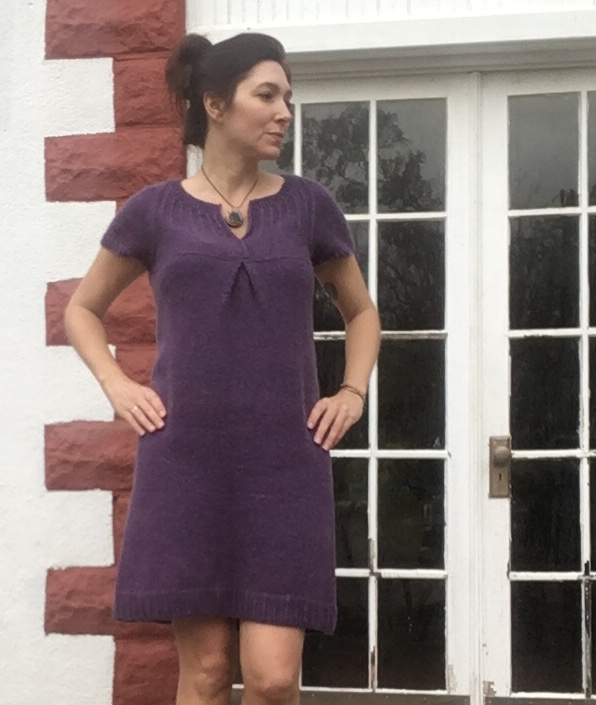 ---
The Front Porch
I've begun knitting Kate Davies' Doocot design, and hope to complete a dress  or perhaps tunic-length garment by the end of November. The yarn is dreamy Blacker Yarns Brushstroke in a plush purple color and the pattern was a surprise gift from thejasperpatch.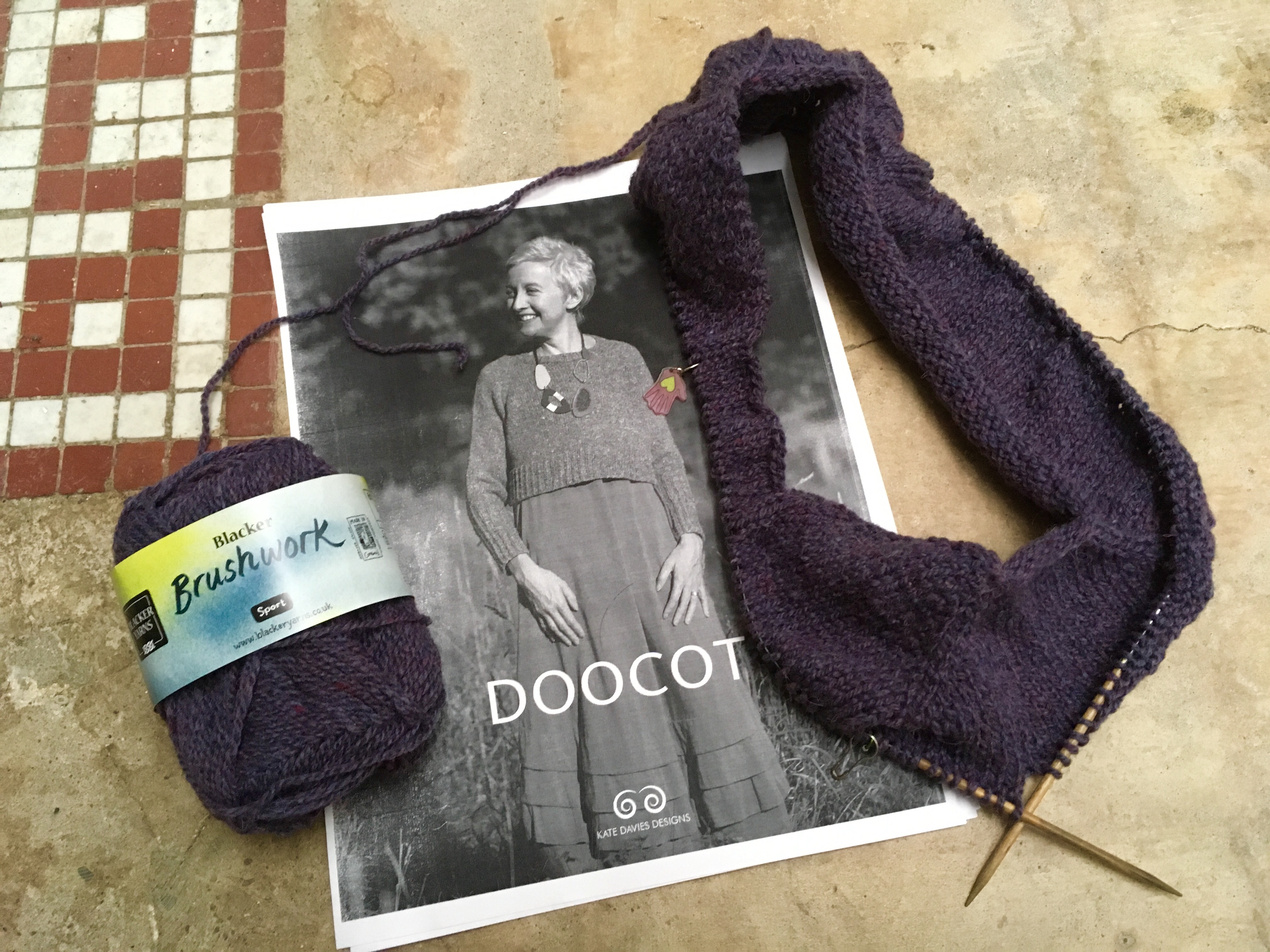 ---
And Sew Forth
Progress on Haremere, a jacket design from Merchant & Mills.  I hope to complete the project this weekend.  I just love some of the details of this quarter-lined blazer: lined pockets, finishing details, and a loop to hang it up.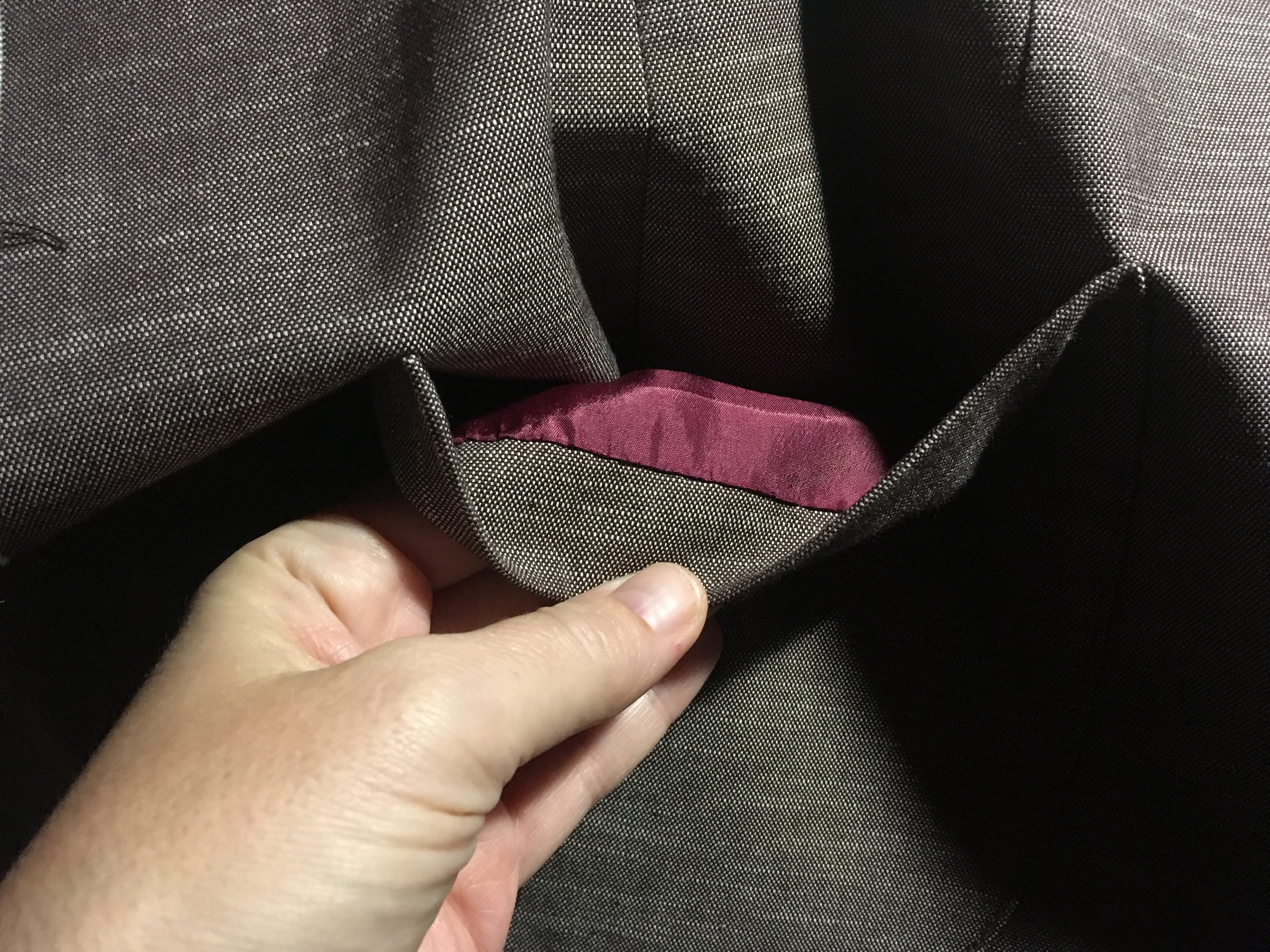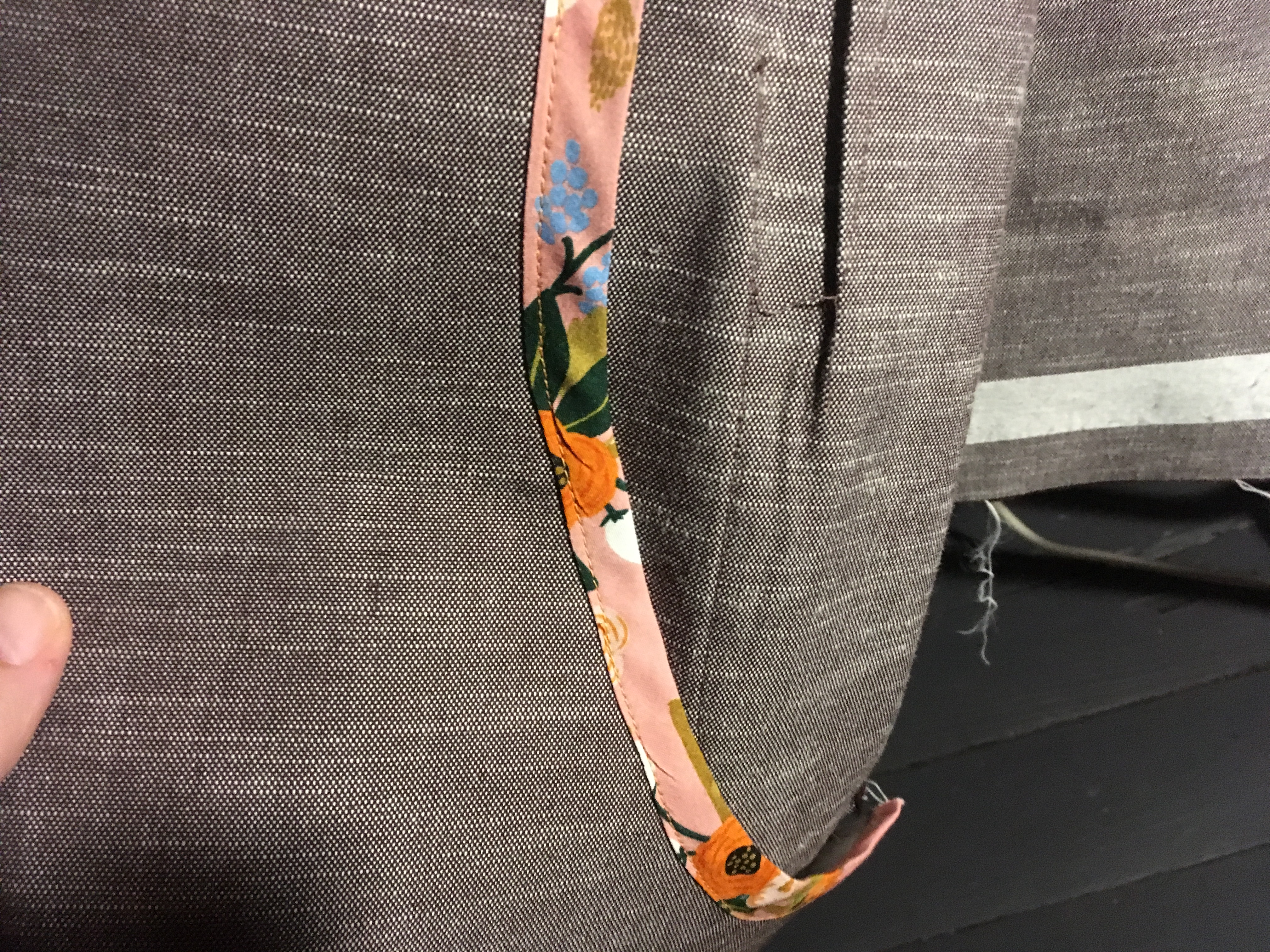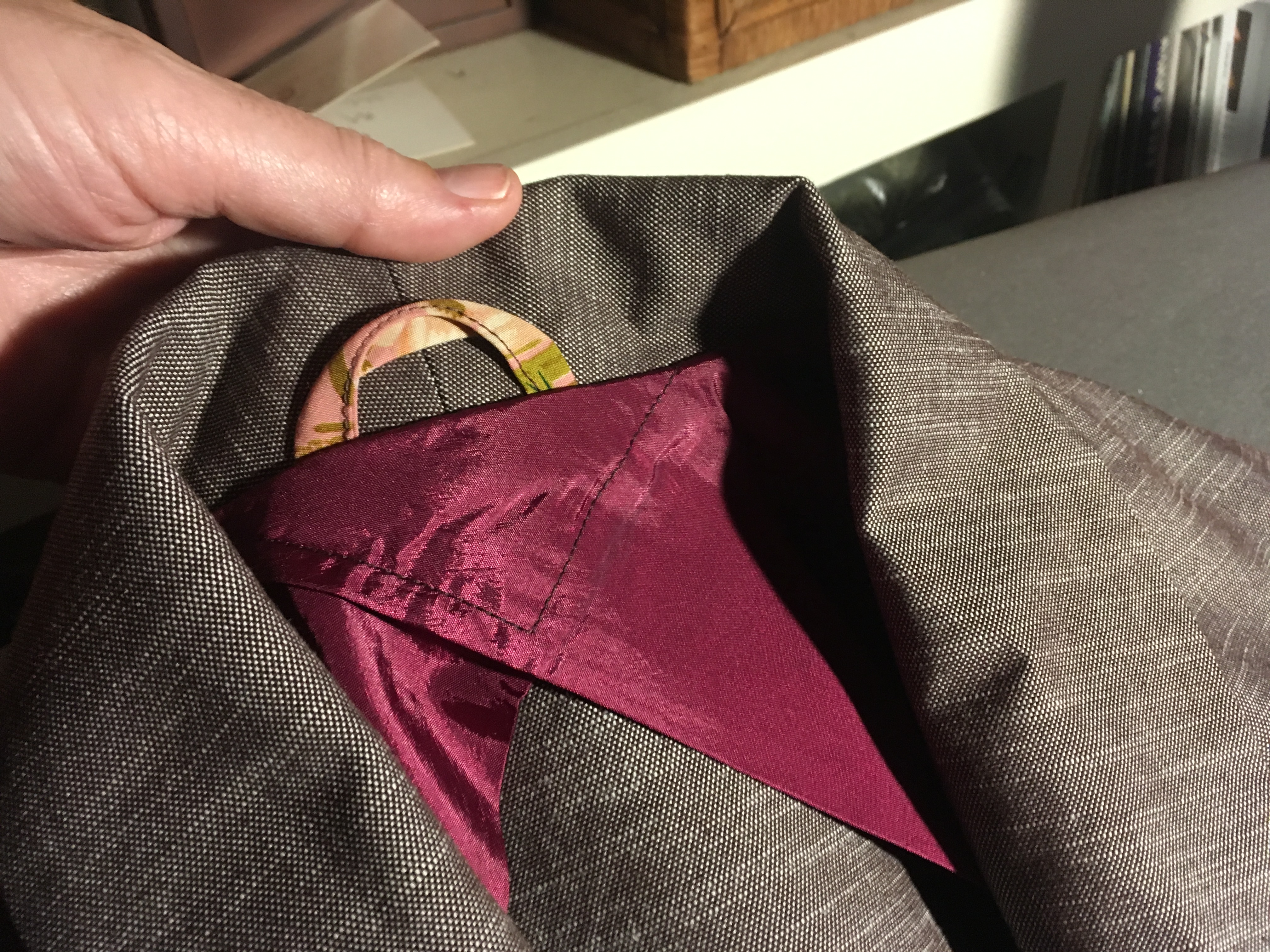 After collecting the materials for visible mending this summer, I did nothing on the project until paging through Katrina Rodabough's Mending Matters. Since then, I've been making repairs and refining my technique. Though I had been familiar with the work via Rodabough's IG feed and her interview on the Love to Sew podcast, I was missing the "how to" steps I needed to get going.  For those who are confident stitchers, this is a pretty book of quotes and pictures, but for the true beginner, it can be a useful guide.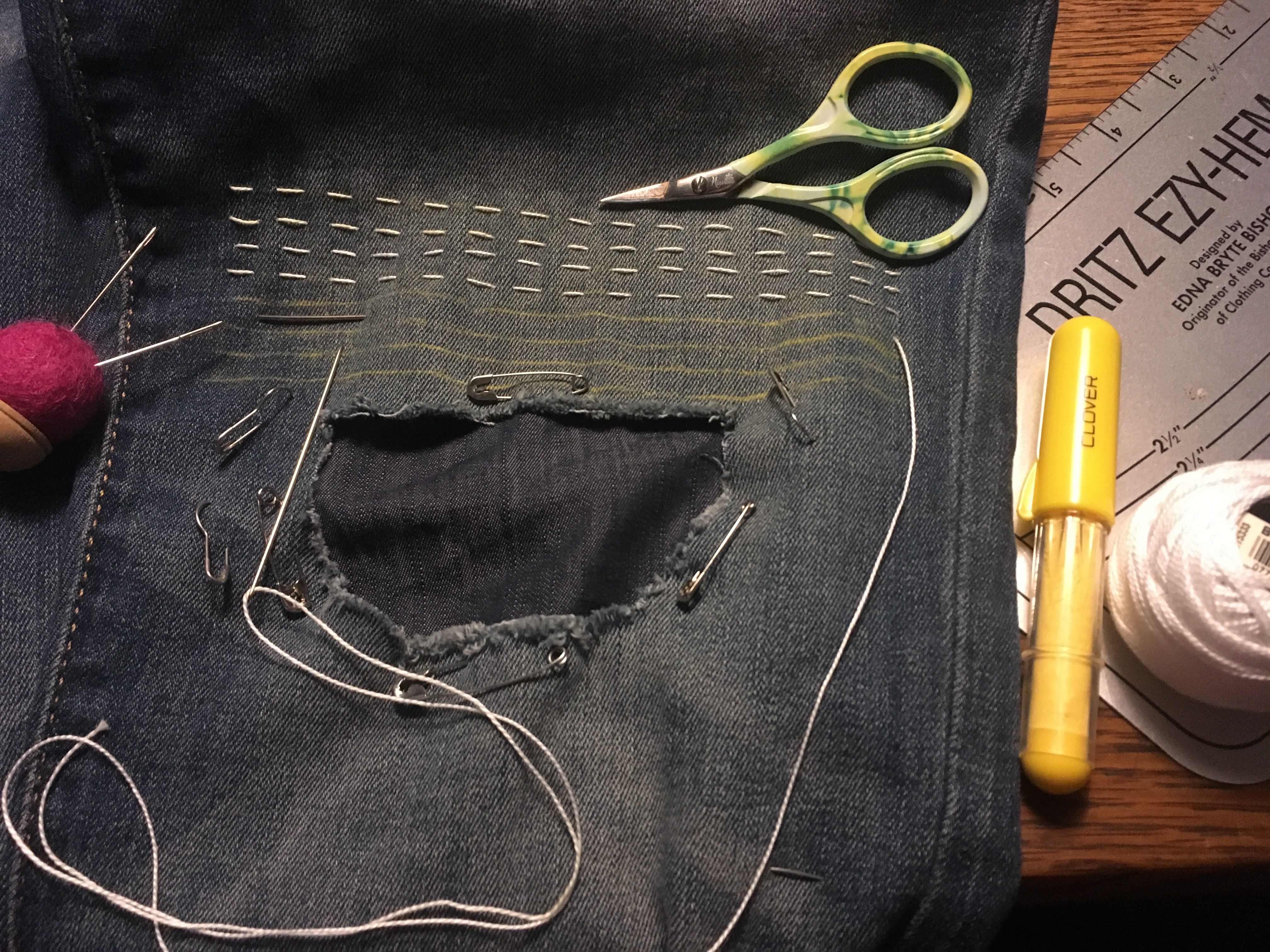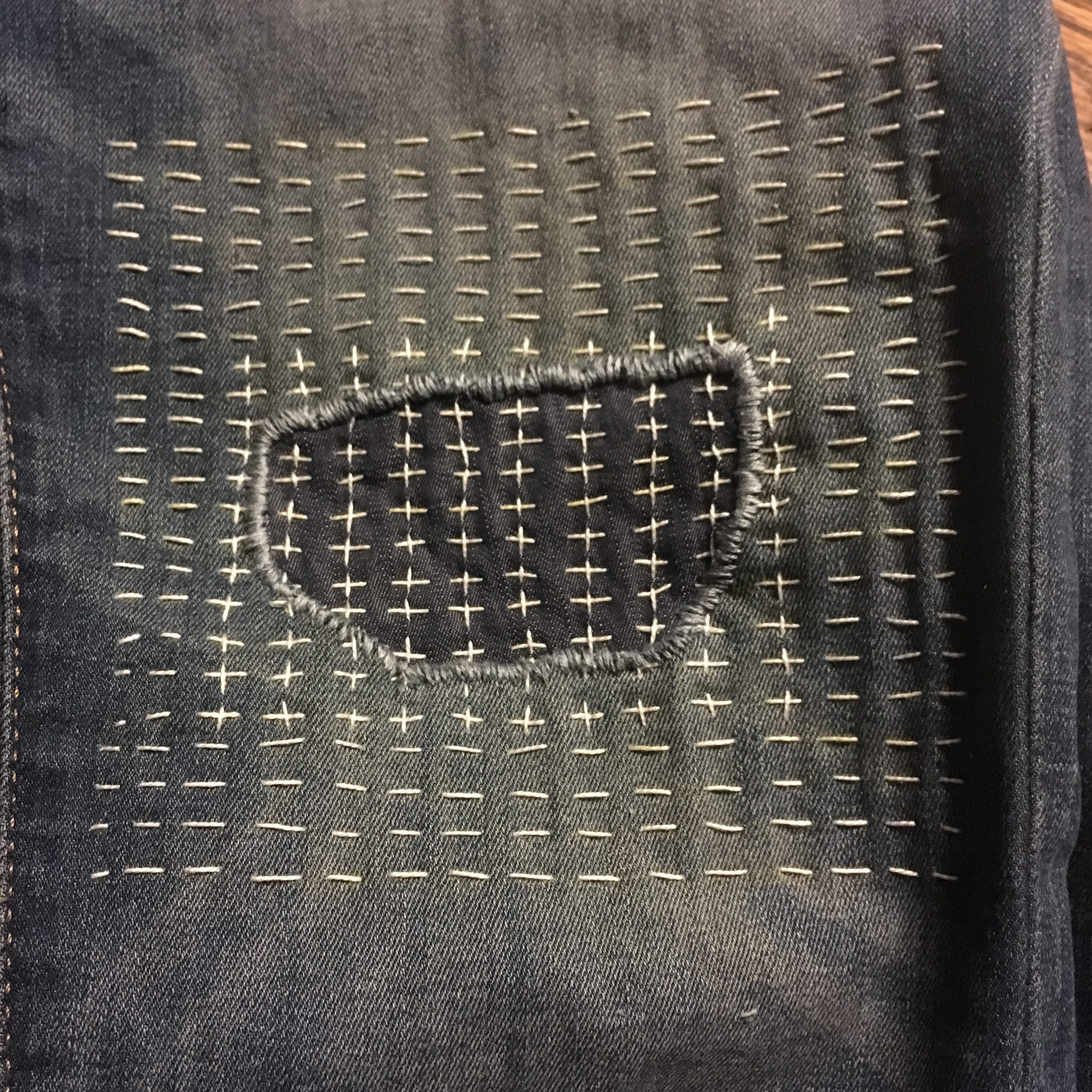 ---
Off the Shelf
"The Joins" by Chana Block mentions the Japanese art of kintsugi — repairing precious pottery with gold