Episode 210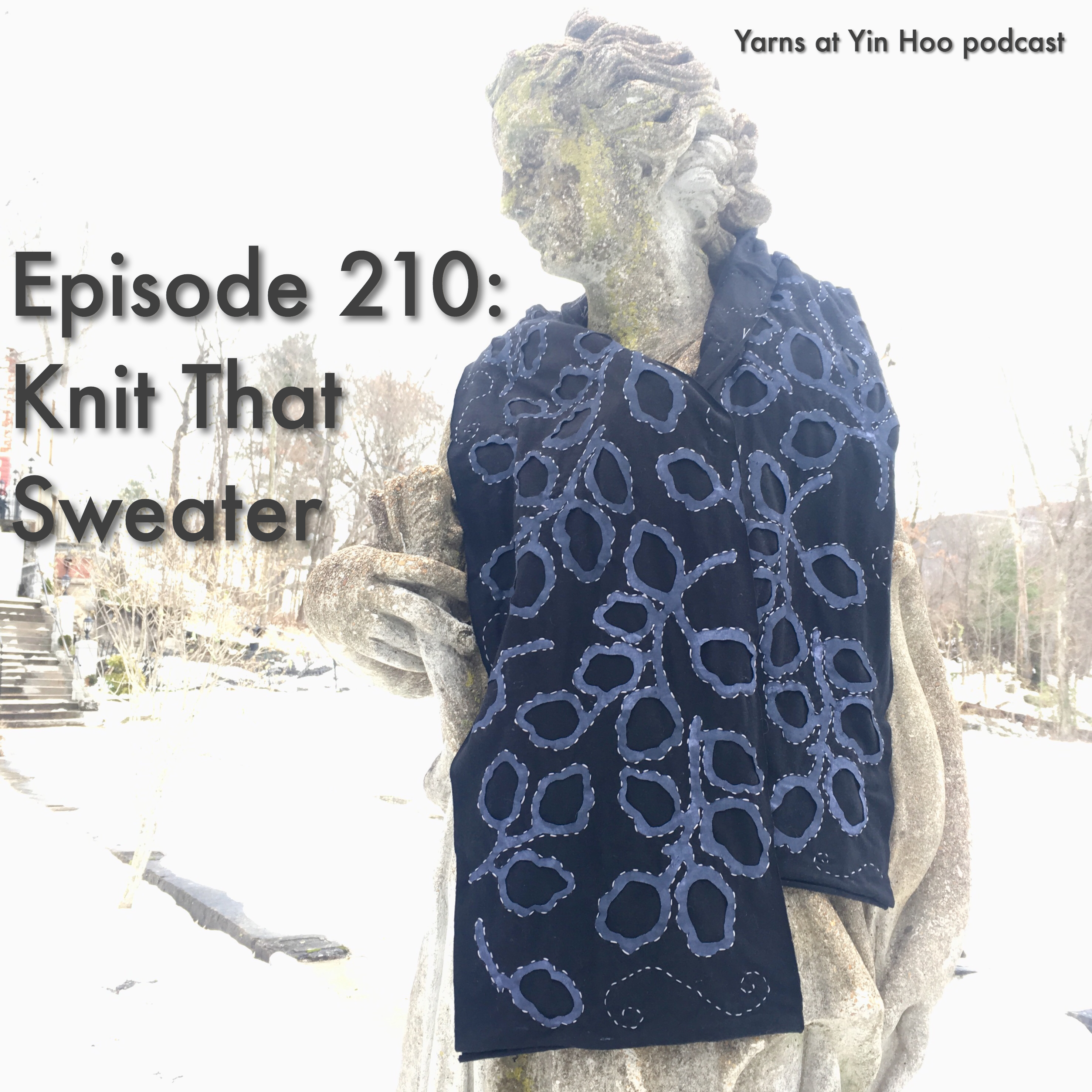 I've been infatuated with hand embroidery and dimensional appliqué on knitted fabric over the past week.  Now it's time to get back to my knitting if I want to complete the Doocot during the month of November.
---
And Sew Forth
The series of photos below shows the details of my latest sewing project, the Haremere jacket, from Merchant & Mills' Workbook. To date, this is the most complex pattern I have attempted.  I'm pleased with the results, and you can see by the photos that I've been wearing this jacket — a lot! For the most part, I found the directions clear and easy to follow.  The sleeve directions had me scratching my head though, and I'm not sure that I made them as directed; my sleeve does not look like those pictured in the book.  I made the size small, and it's a very good fit through the body.  The length is perfect.  The sleeves are a bit short.  When I make this again I will extend the sleeves to the medium length.  I love the lined and roomy pockets, as well as the softened shaping throughout, plus little details like the loop to hang the jacket.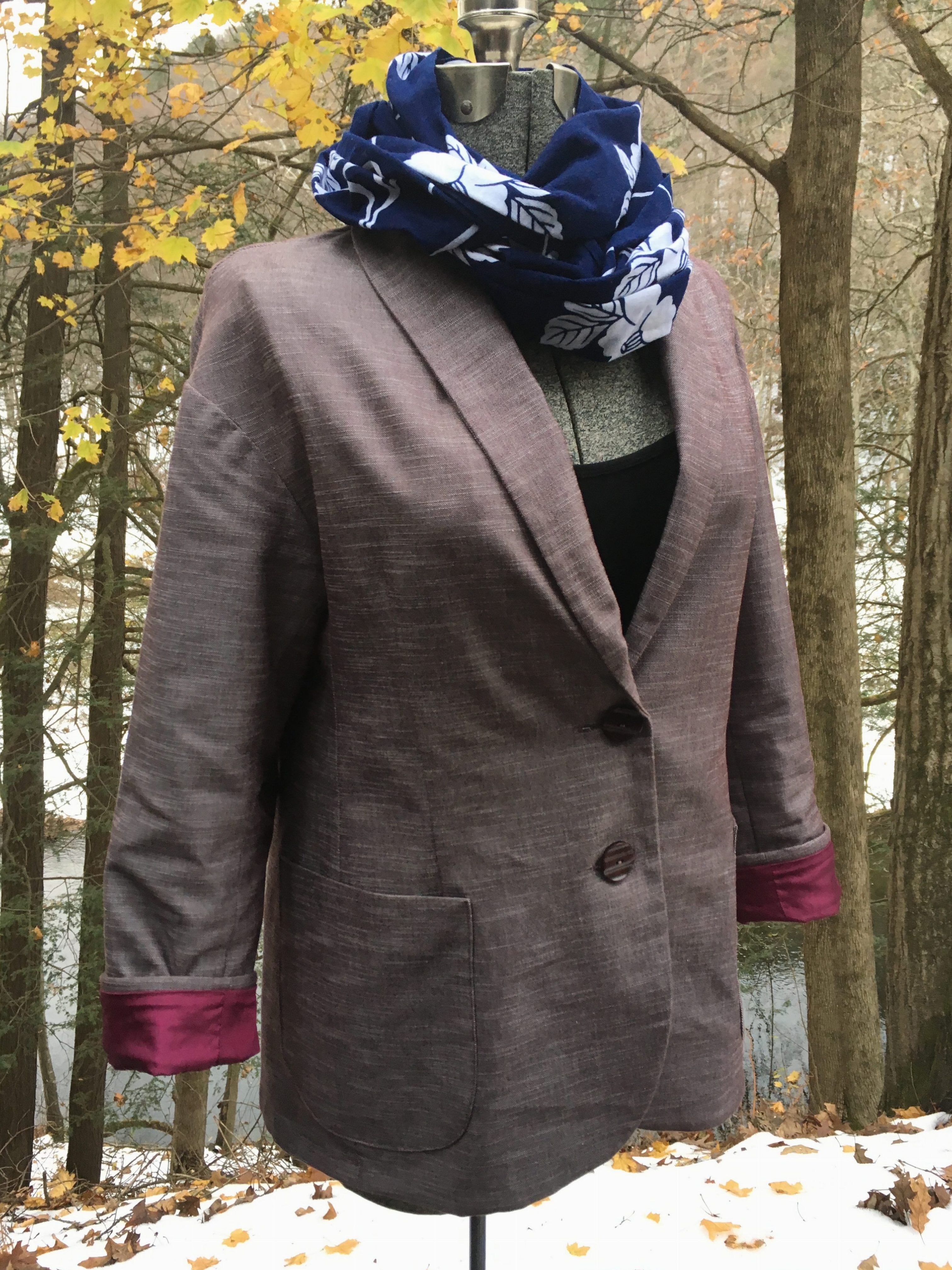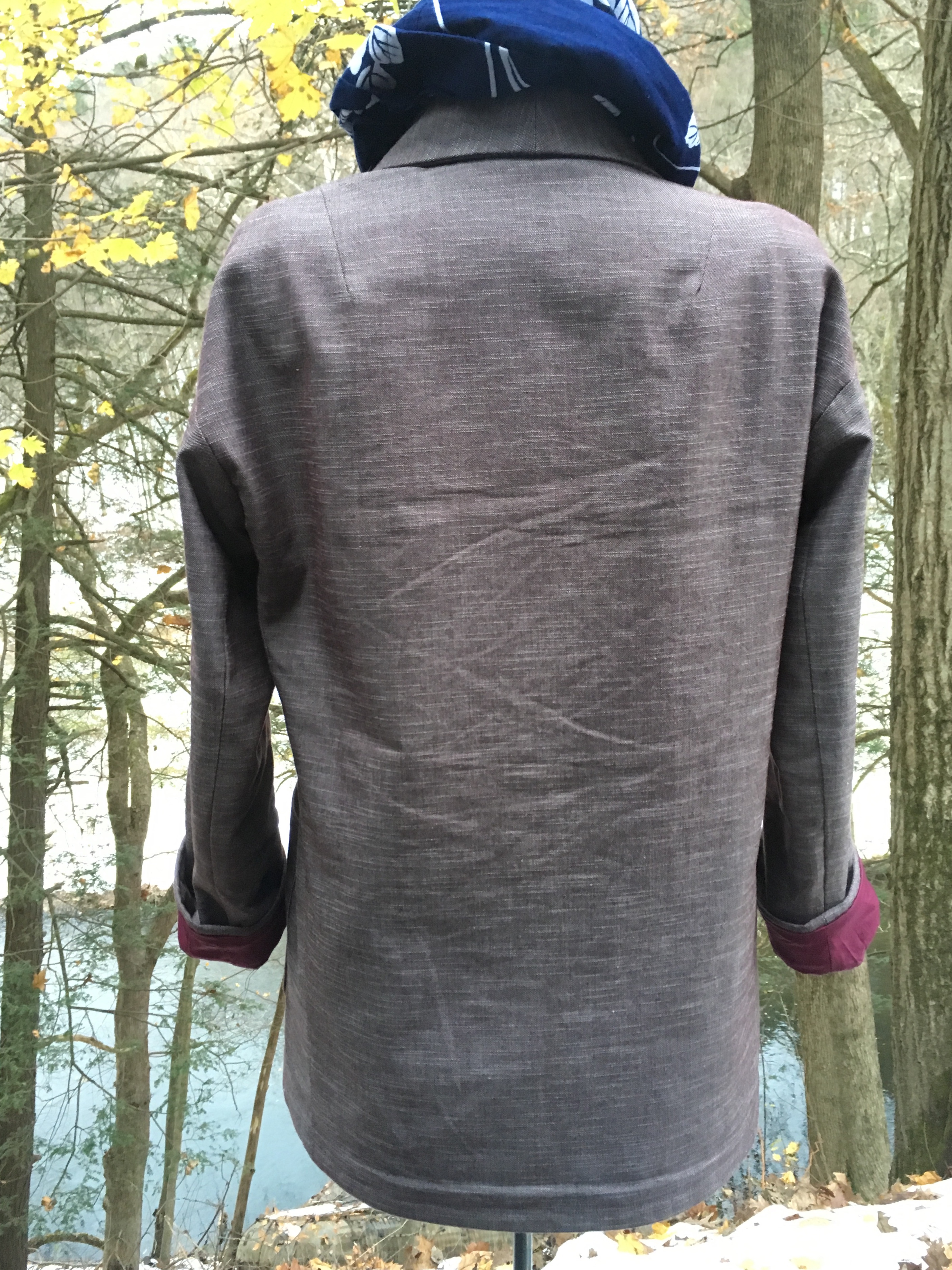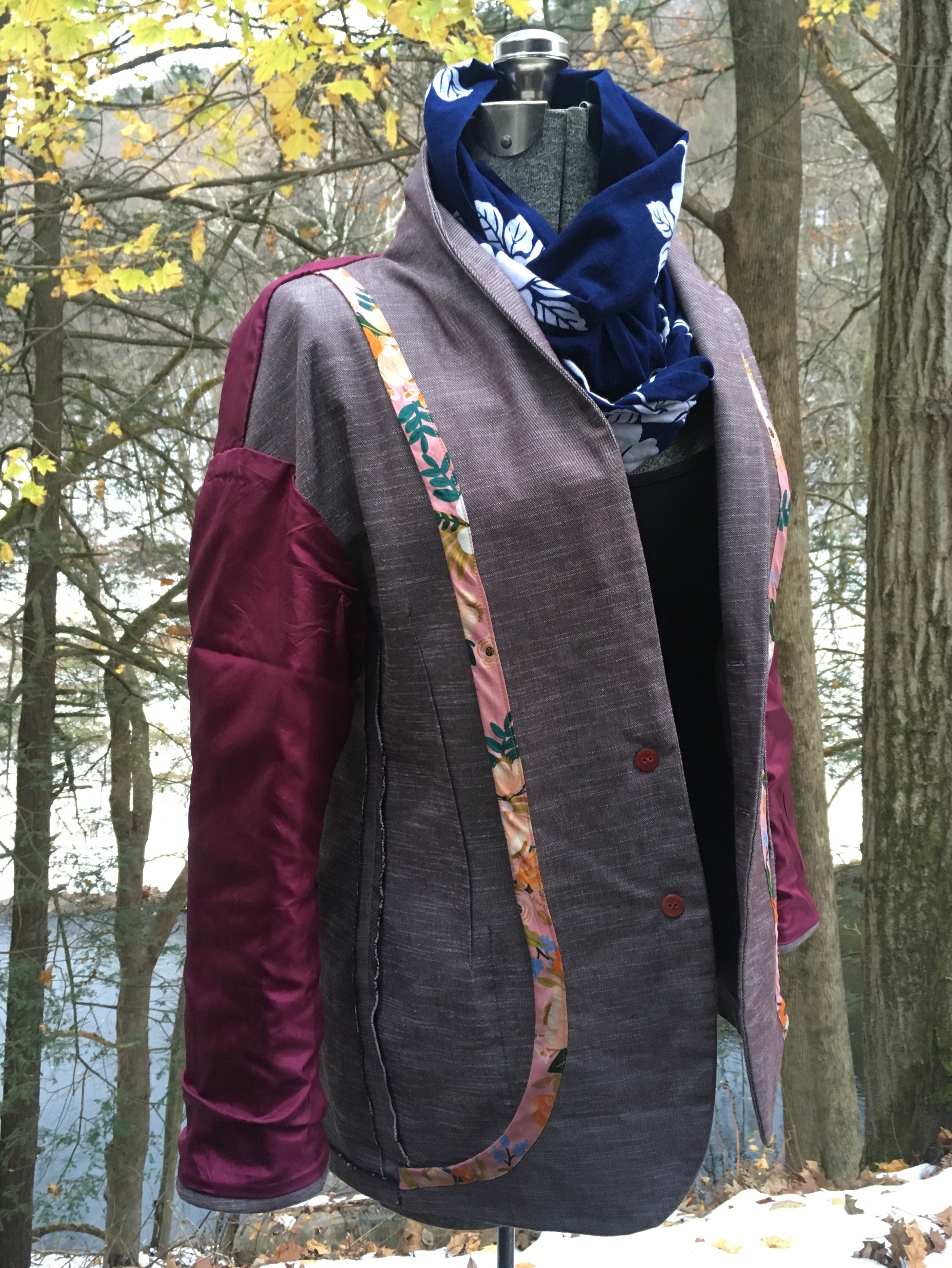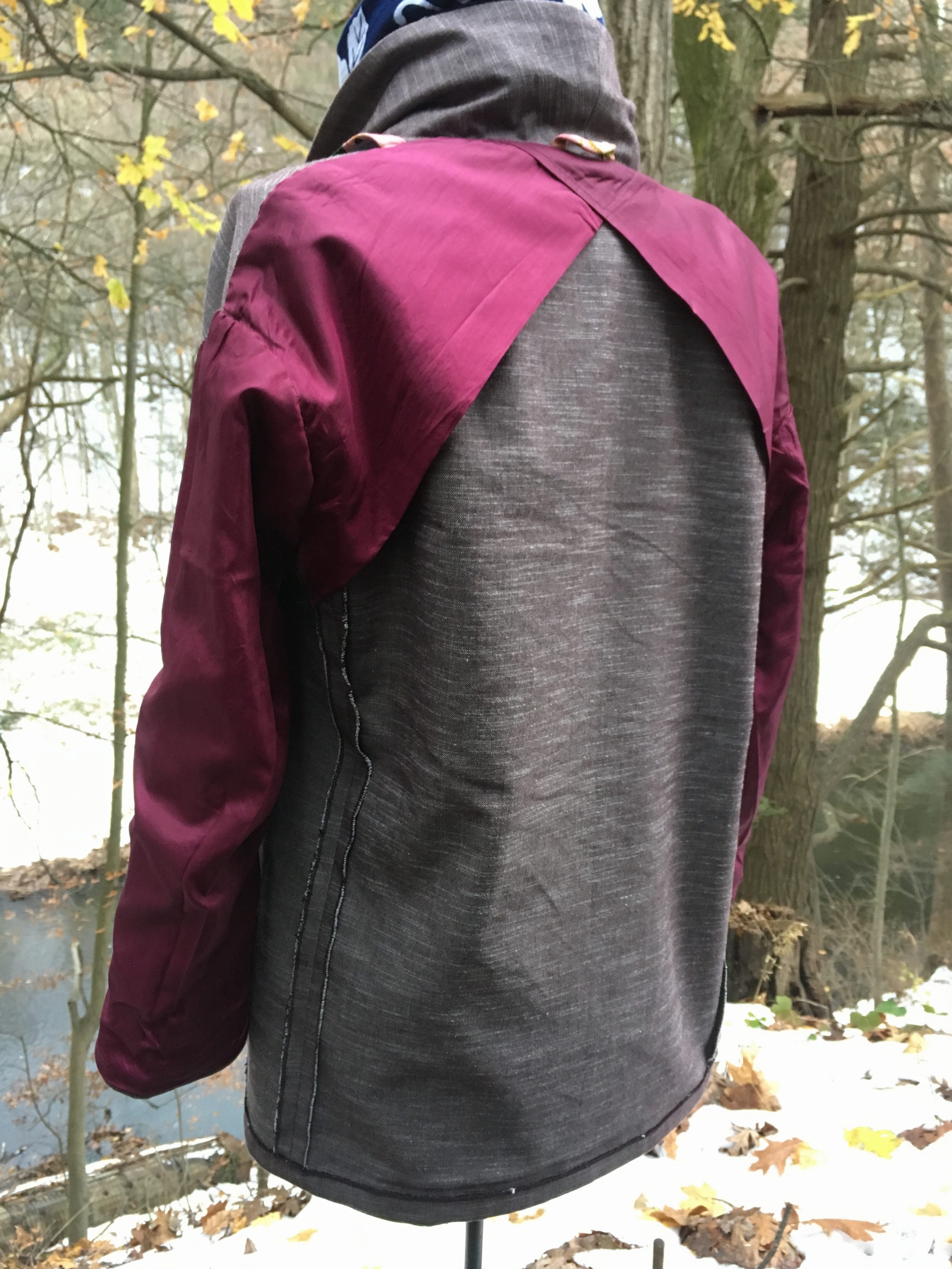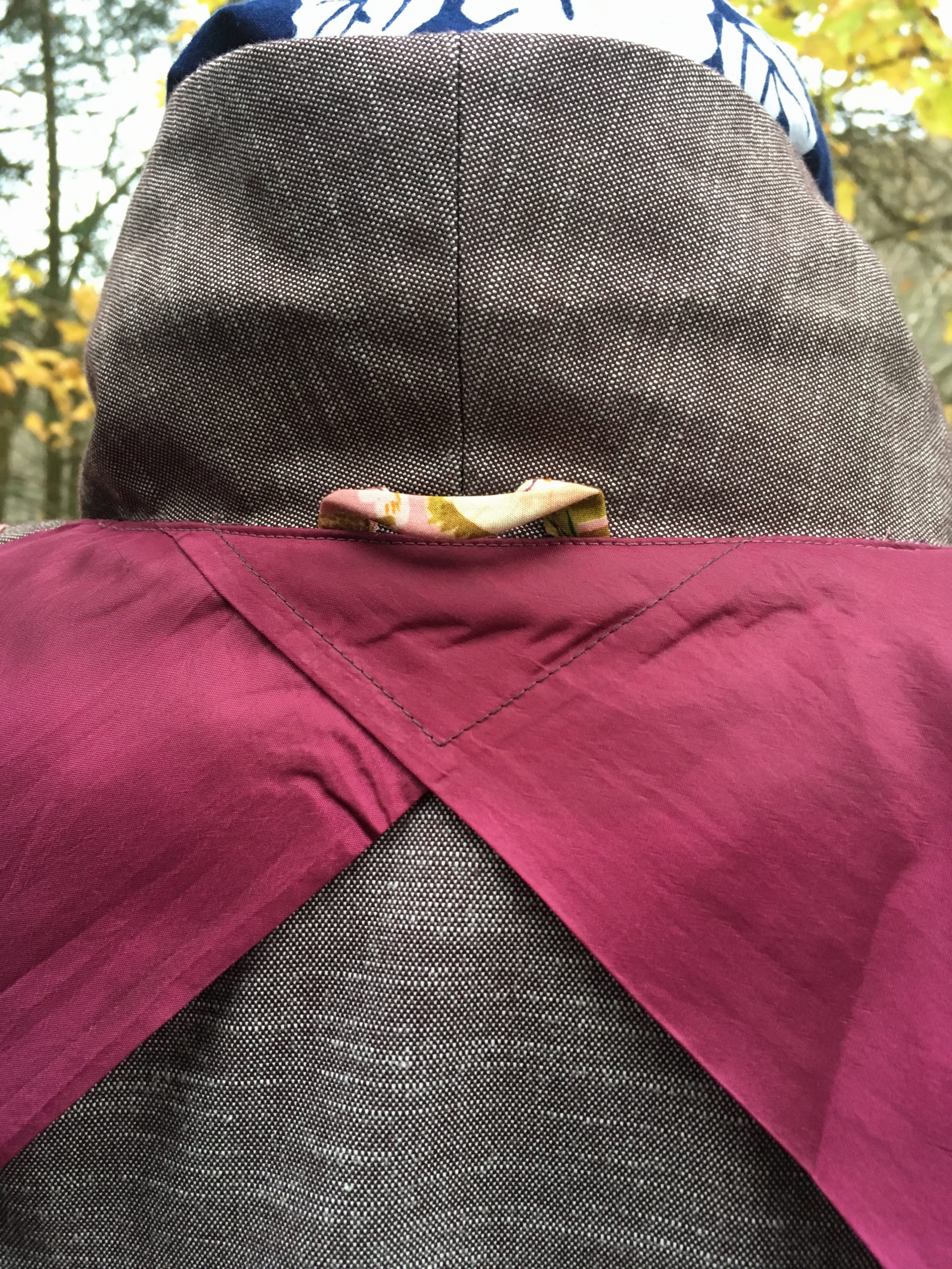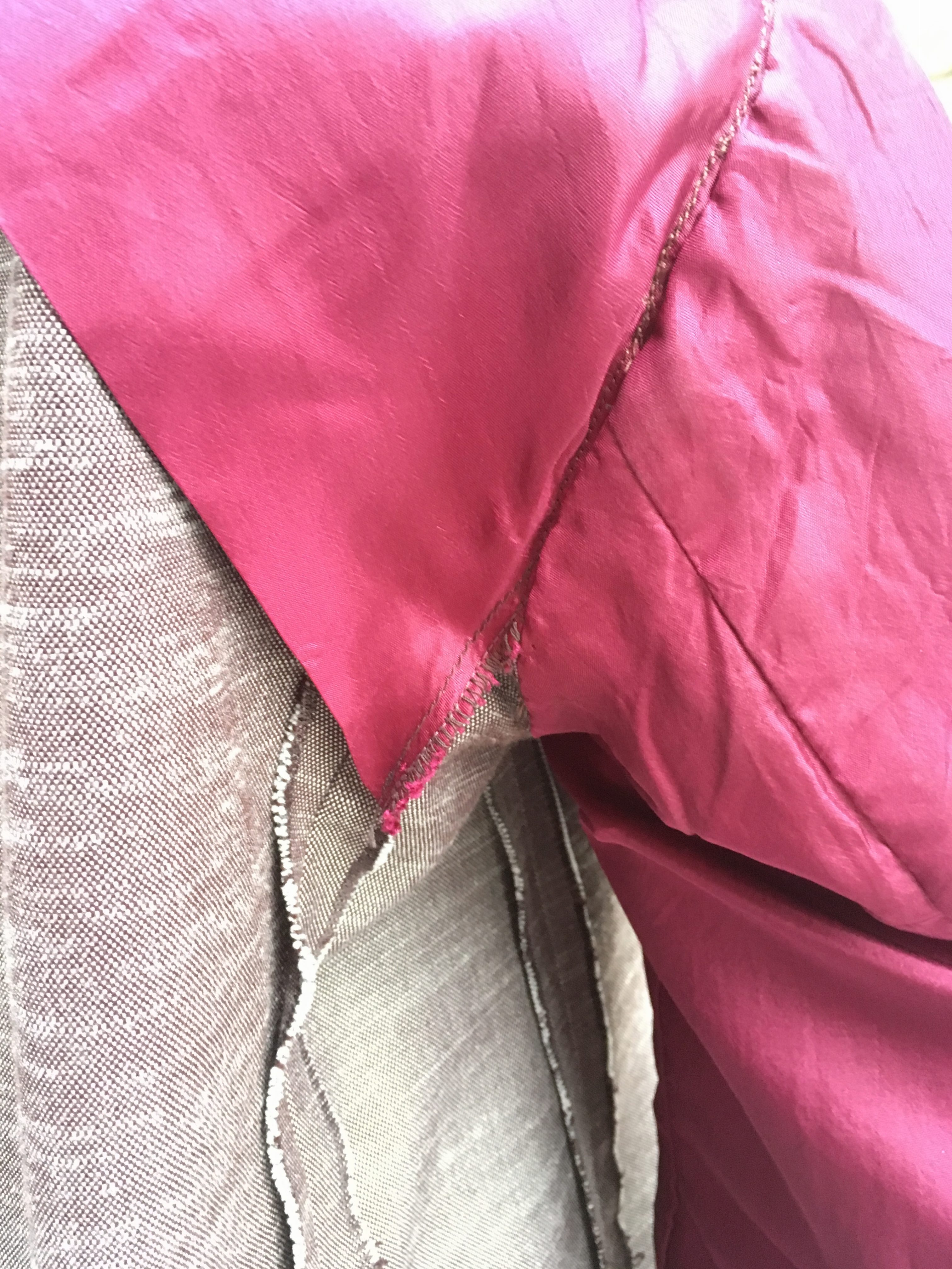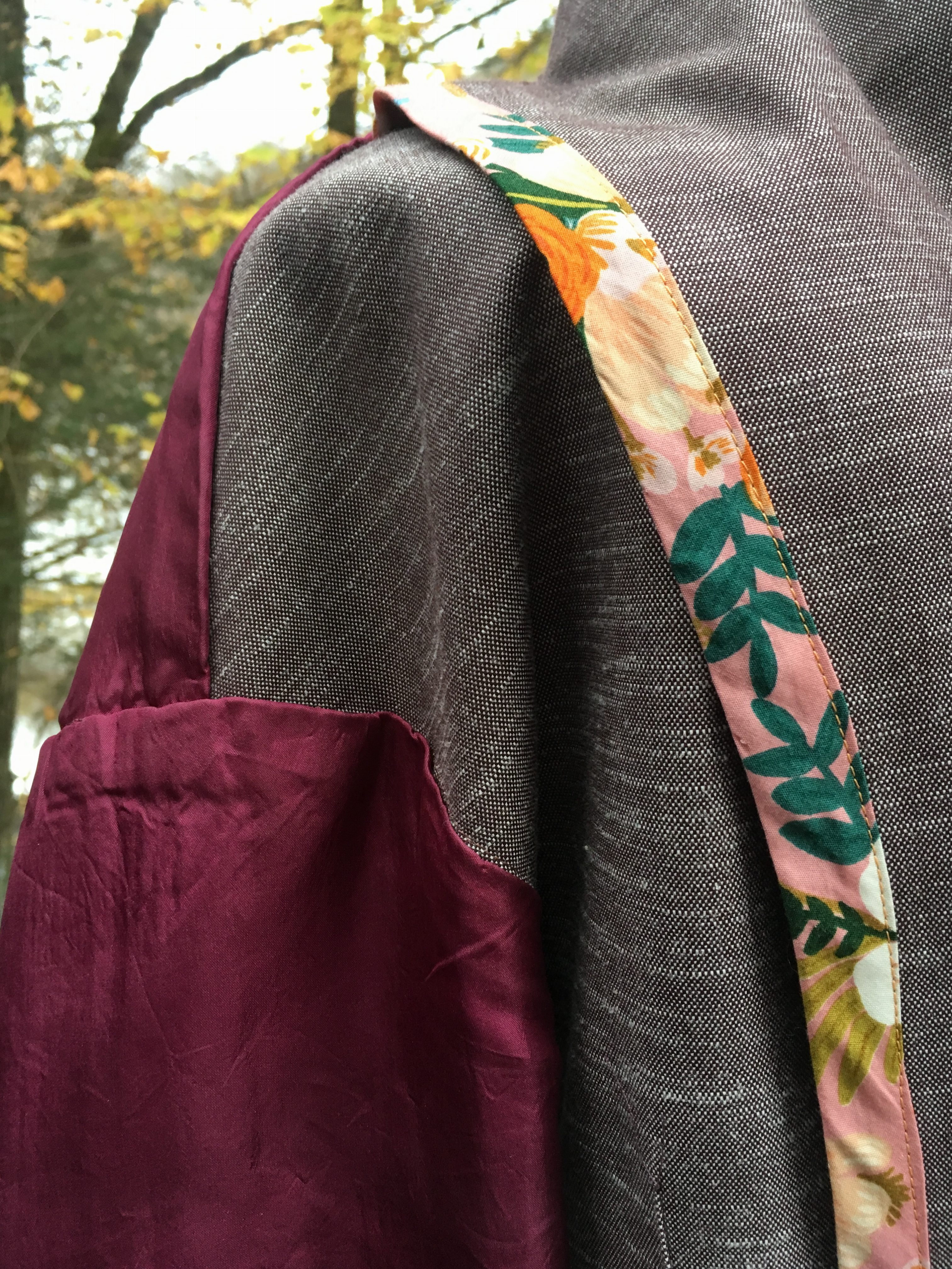 Here's a shot of my Alabama Chanin style knit scarf in progress.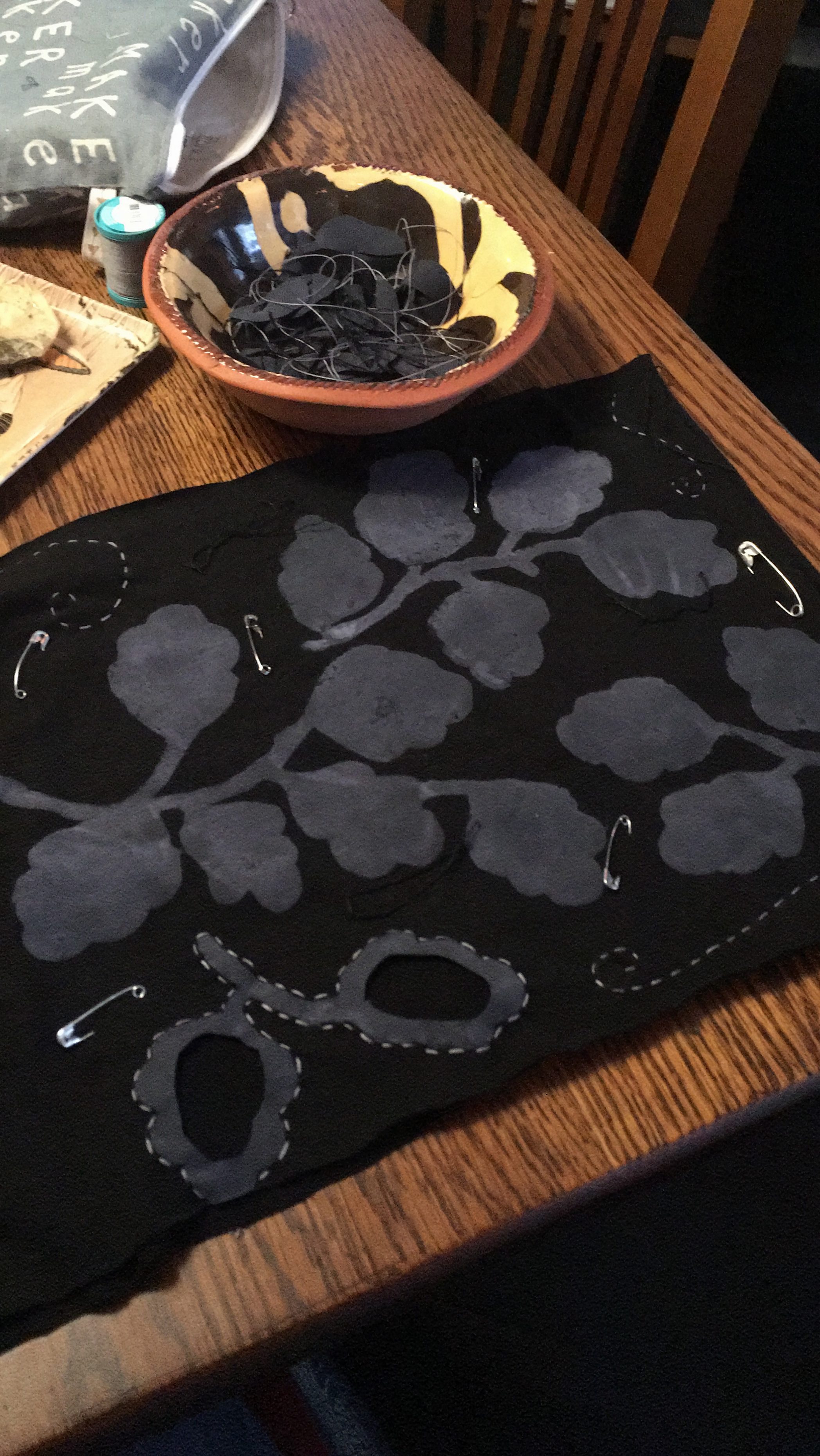 ---
Off the Shelf
"The Problem" by Jane Hirschfield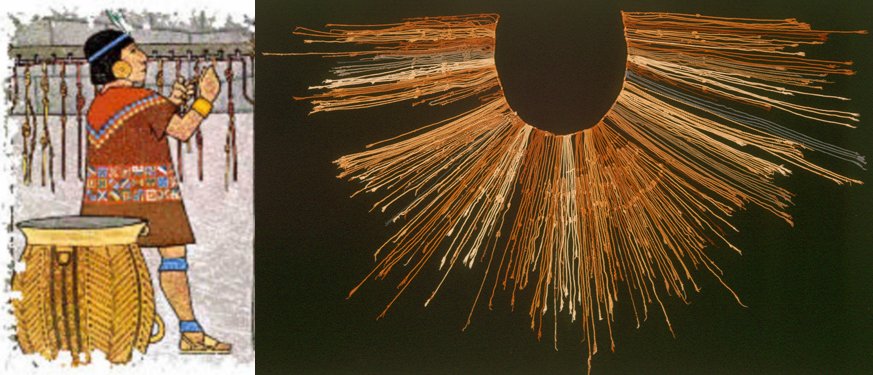 I was introduced to a new word — quipu, which has been described as a textile version of an abacus, used by ancient Incas to record information and calculations, as they did not have a system of written language.  You can find out more here.