Knit Getaway
April 24-26, 2020 — CANCELLED!
You can find information about the Washington County Farm & Fiber Tour HERE.  Contact Sara via PM on Ravelry if you have questions. The lottery for 2020 retreat registration is currently open.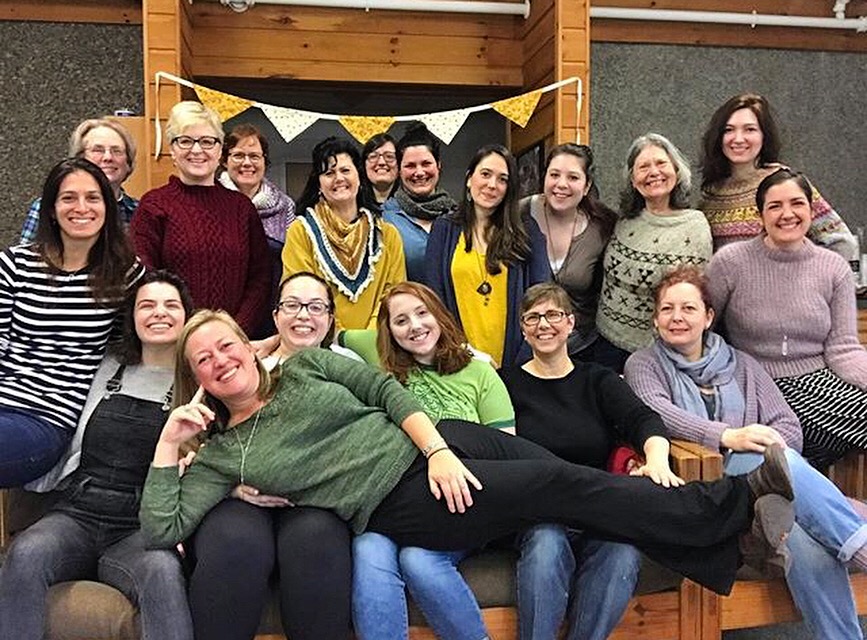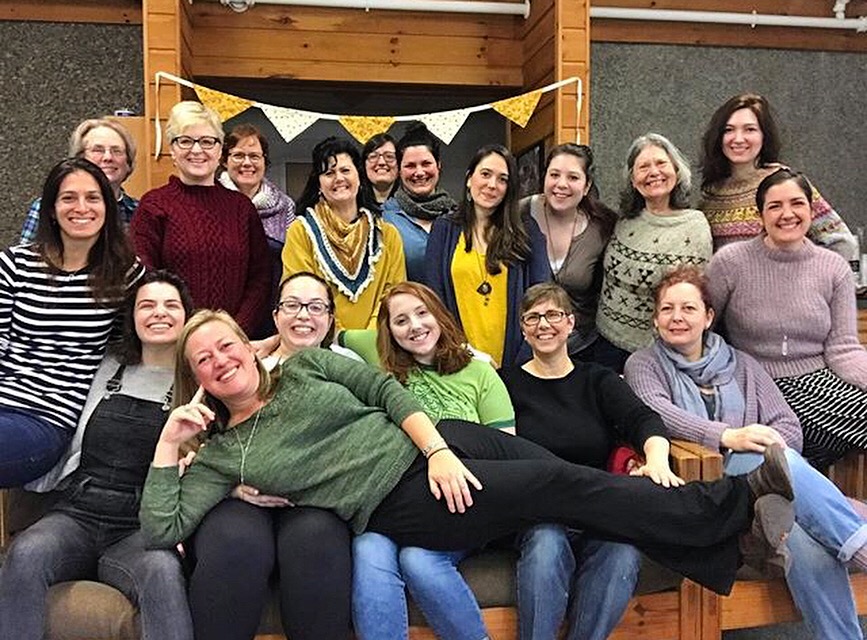 Celebrate the local fiber industry, tour farms and a woolen mill, shop for yarn and fiber, sample local fare. Pack in as much adventure as you can, or take a leisurely approach. This getaway is designed to fit into your busy schedule and your budget, with low-cost lodging and dining options. Best of all, you will be among other fiber lovers, crafters, and creatives with a wealth of experience and endless curiosity.
---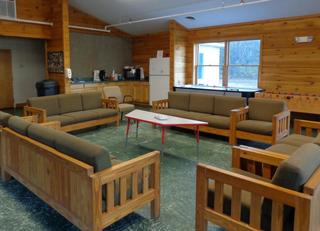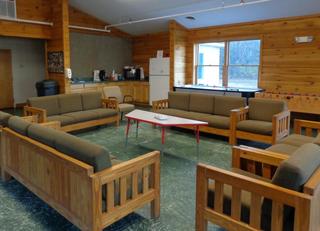 Lodging
Accommodations are spare and simple, inviting guests to relax, socialize and enjoy the beautiful wooded grounds. The lodge has a spacious common room with upholstered seating and lots of natural light. Wood-paneled bedrooms sleep two to three guests in single beds. Baths are dormitory-style. Bed linens, pillows and towels are provided. Sorry, no wi-fi.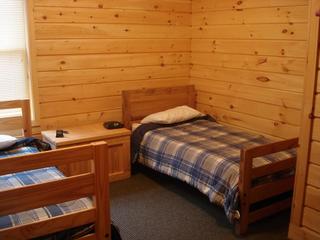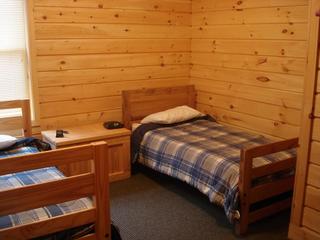 St. Mary's lodge is within walking distance from one of the most popular farm stops — St. Mary's on the Hill — where the cashmere goats reside.
Retreat Fees
Two nights' lodging at St. Mary's, knit local goodies, Friday communal supper,  fiber-y fun all weekend long: $145. Lodging on your own, knit local goodies, Friday communal supper, fiber-y fun all weekend long: $45
---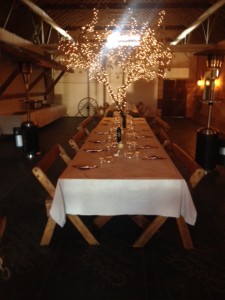 Dining
On Friday evening, enjoy a buffet of soups, salad and bread. Your host, Sara, prepares the main elements of the meal; guests are invited to contribute snacks, dessert, and beverages. It's a great chance to get to know the other retreat-goers and create a plan for touring the farms.
The kitchen at the lodge has a refrigerator, microwave, coffeemaker and sink. You can bring your own items for breakfast, snacks and lunch. There is a cafeteria breakfast available in the main dining hall for an additional charge.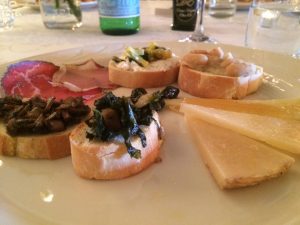 Washington County has a variety of interesting dining options for lunch and dinner on your own—there's even a brewery and  an ice cream stop!
If you're looking for something special,  make a reservation for a farm tour, followed by a three-course farm-to-table lunch at Dancing Ewe Farm. Taste the farm's Tuscan-style sheep's milk cheeses, plus wines and olive oil imported from the family's property in Italy.
---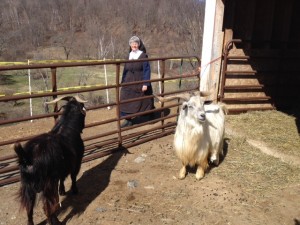 Adventure
The Washington County Farm and Fiber Tour is free and open to the public on Saturday and Sunday, with demonstrations, tastings, and sheep shearing. Meet the folks who work to provide the beautiful products we enjoy. You will receive thorough answers to all of your questions about farm life and fiber production.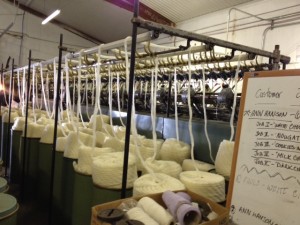 Most farms also have produce and products available for purchase. There is even a fiber mill on the tour! Battenkill Fibers Spinning and Carding Mill processes much of the county's fiber—for farm sale and for commercial yarns too.
If you're interested in a fully-stocked yarn store, visit Foster Sheep Farm in nearby Schuylerville, NY. Carole and Tom raise Romney and Wensleydale sheep; if you're lucky, you'll get a tour of their barns as well.
---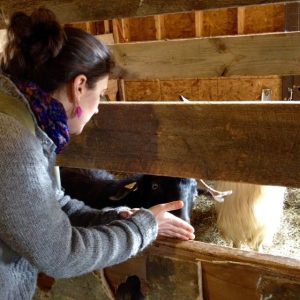 Join the Getaway
Due to abundant interest in this year's getaway, Sara will be first accommodate folks who have attended the retreat in the past. Additional entries will be selected at random. To ask questions or find out more, visit the Ravelry thread.
---
---
---