Episode 96: Farewell October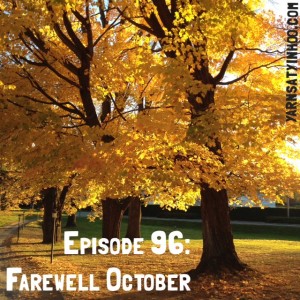 This episode includes the following segments: The Back Porch, The Front Porch, Chinwaggin', Ever-expanding Skill Set, and Off the Shelf.
We sit down
in the smell of the past
and rise in a light
that is already leaving.
---
Projects
Ever-expanding Skill Set
Chinwaggin'
Students in the Fiber Arts Seminar assisted with instruction for the 3D Arts class.  We worked on a blending activity using washed locks from Jacob Sheep.  While the students were working, I talked about characteristics of the breed and shared photos and videos on this prezi.