Episode 66: Orientation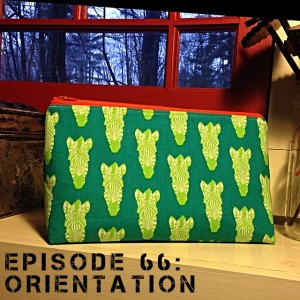 This week's episode includes the following segments: Ever-expanding Skill Set, Off the Shelf, The Back Porch, The Front Porch, Yarn Lover at Large, Double Happiness, and Sew Forth. I've been the happy recipient of some post-holiday packages, so I thought that this would be a great time to send out a special package to a listener. You're invited to enter and impromptu contest to win the wedge-shaped project bag featured on this episode's cover photo. All you have to do is leave a comment below. I'll announce the winner on Episode 67.
---
LISTEN:
---
Ever-expanding Skill Set
Thank you to everyone who has contributed to the ongoing #powerpanty discussion. I'm learning so much by reading listener comments. It's a thrill to see photographs of your pantries, cupboards, and kitchen organization.
This week's question is:
What do you like to stock up on when there's a can-can sale at your local supermarket?
You can make a comment below or post to the Ravelry thread.
---
Off the Shelf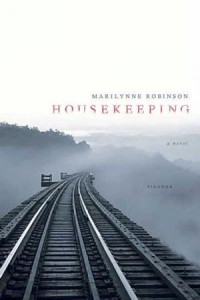 Yarns at Yin Hoo listeners are invited to take part in a read-along as part of our #powerpantry endeavor. The first selection is Housekeeping by Marilynne Robinson. It is a short novel. I have always thought of it as a novella, so there is at least one potential topic for discussion. Here is a link to information about the novel, and additional resources.
Week ONE (February 1-7): Chapter 1
Week TWO (February 8-14): Chapters 2 & 3
Week THREE (February 15-21): Chapters 4 – 6
Week FOUR (February 22-28): Chapter 7
Week FIVE (March 1-7): Chapters 8 & 9
Week SIX (March 8-14): Chapters 10 & 11
---
Yarn Lover at Large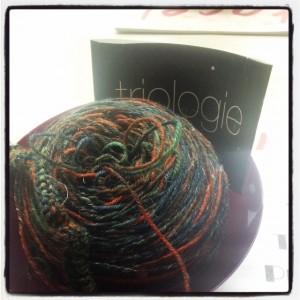 Have you ever been to a yarn tasting? This was only my second one, but I think it's something that can be replicated with a group of friends. And it's chance for a lot of fun. Joanne, the owner of Mountain Knits & Pearls in East Stroudsburg, PA, hosted an excellent event. She was informative, and she allowed a lot of time for trying the yarns and socializing too. I didn't expect to leave with a few goodies, but everyone got to take home one of the sample yarns.  Mine was this beautiful Triologie, a wool, silk and linen blend.
---
 And Sew Forth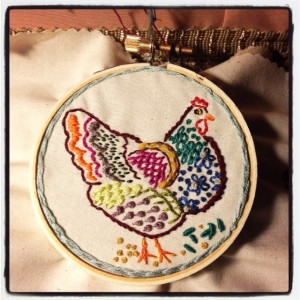 I discuss several tutorials and projects in this week's episode. Many of these are linked on my Pinterest board titled "Sewing Ideas." Do you have any suggestions for beginner sewing projects that get great results?  Let me know!
Rebecca Ringquist on Creativebug. She has a blog designs really cool samplers. Her forthcoming book is now available via pre-order.
My next garment project is the Birds of a Feather maxi skirt by Anna Maria Horner.