Episode 300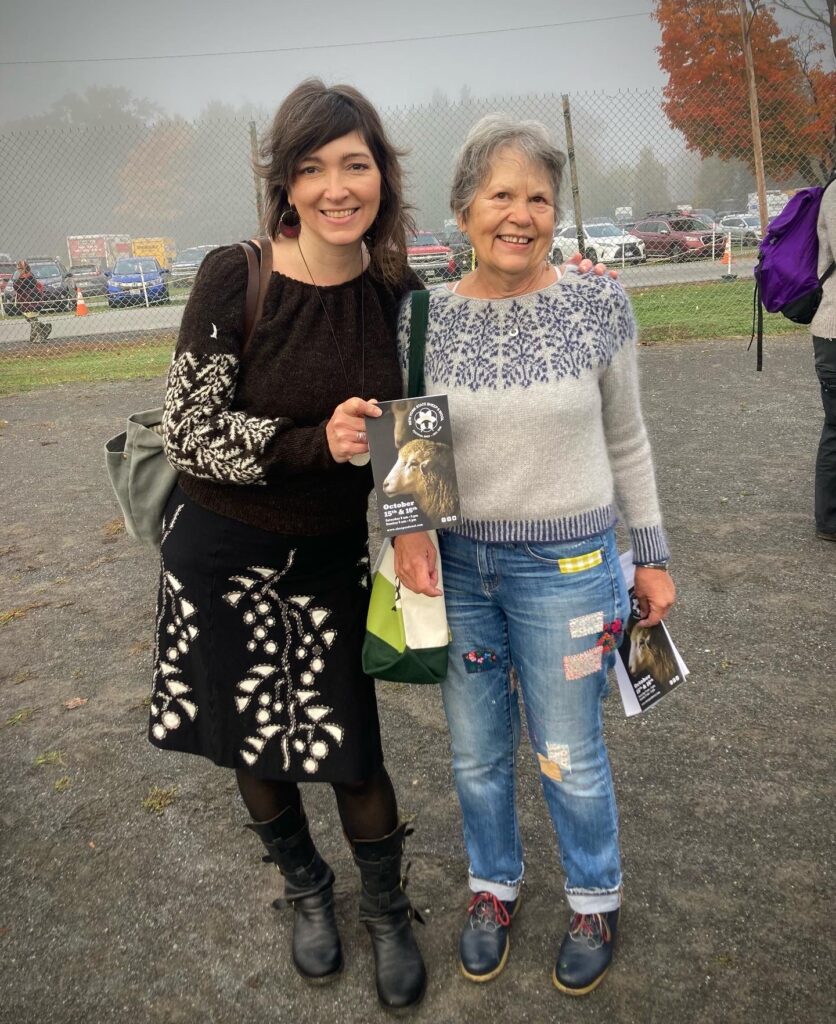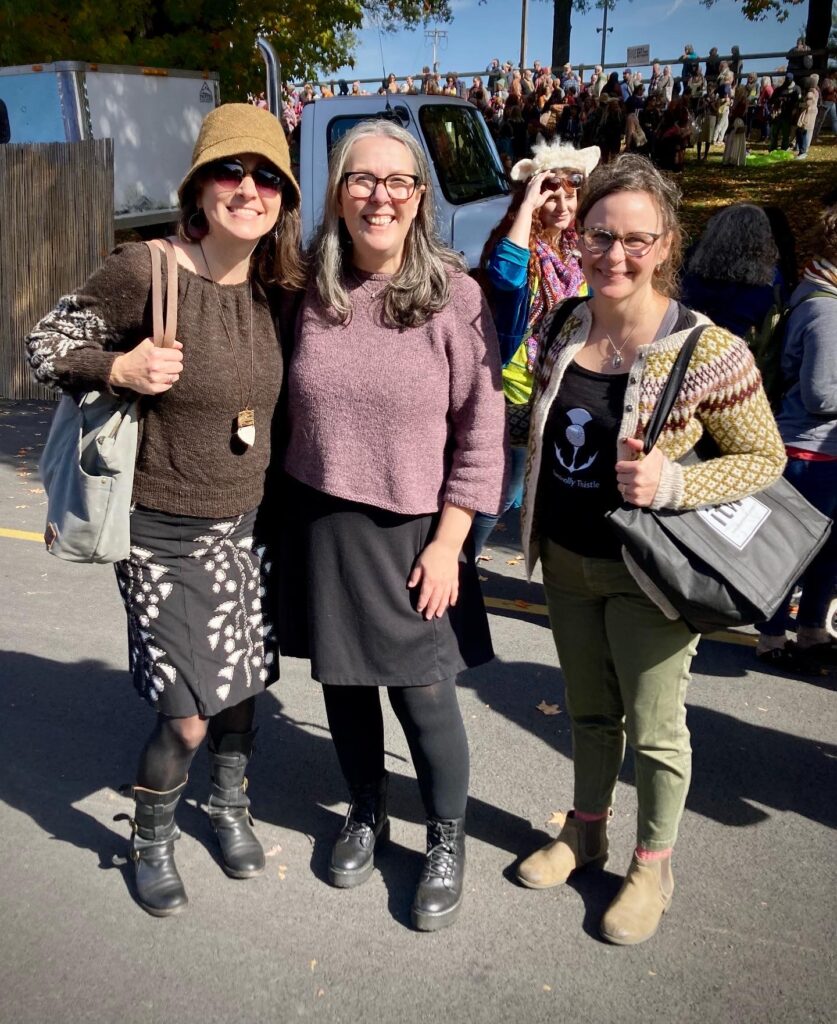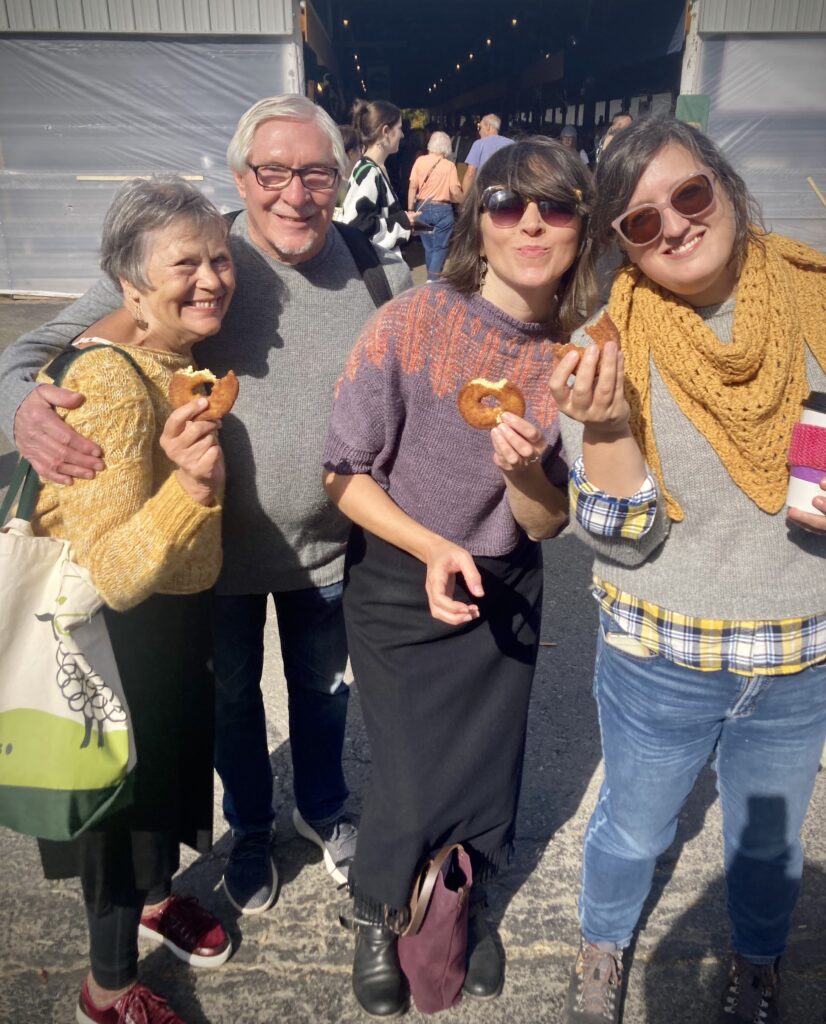 It's episode 300 and I'm finally talking about my visit to the New York Sheep and Wool Festival. It was a LOT of knitting, but I finally finished my RB sweater in Garthenor organic lace. I was knitting the waist ribbing (MB even put in a few rounds) on Friday evening. I bound off before going to bed. Oh, I forgot to talk about blocking on the episode. I was pretty casual about completing the sweater so late because I blocked it right on the needles just after completing the colorwork on the sleeves. The only aspect of the sweater that was not wet blocked was the ribbing, which I gave a good steam on Saturday morning.

Since recording Episode 299, I have set up a Ko-fi page that features a shop with my knitting designs, plus special content and prizes for monthly contributors. Check it out and let me know what kind of content or special perks you would like to see in the future.
Patterns mentioned in this episode (RAVELRY LINKS):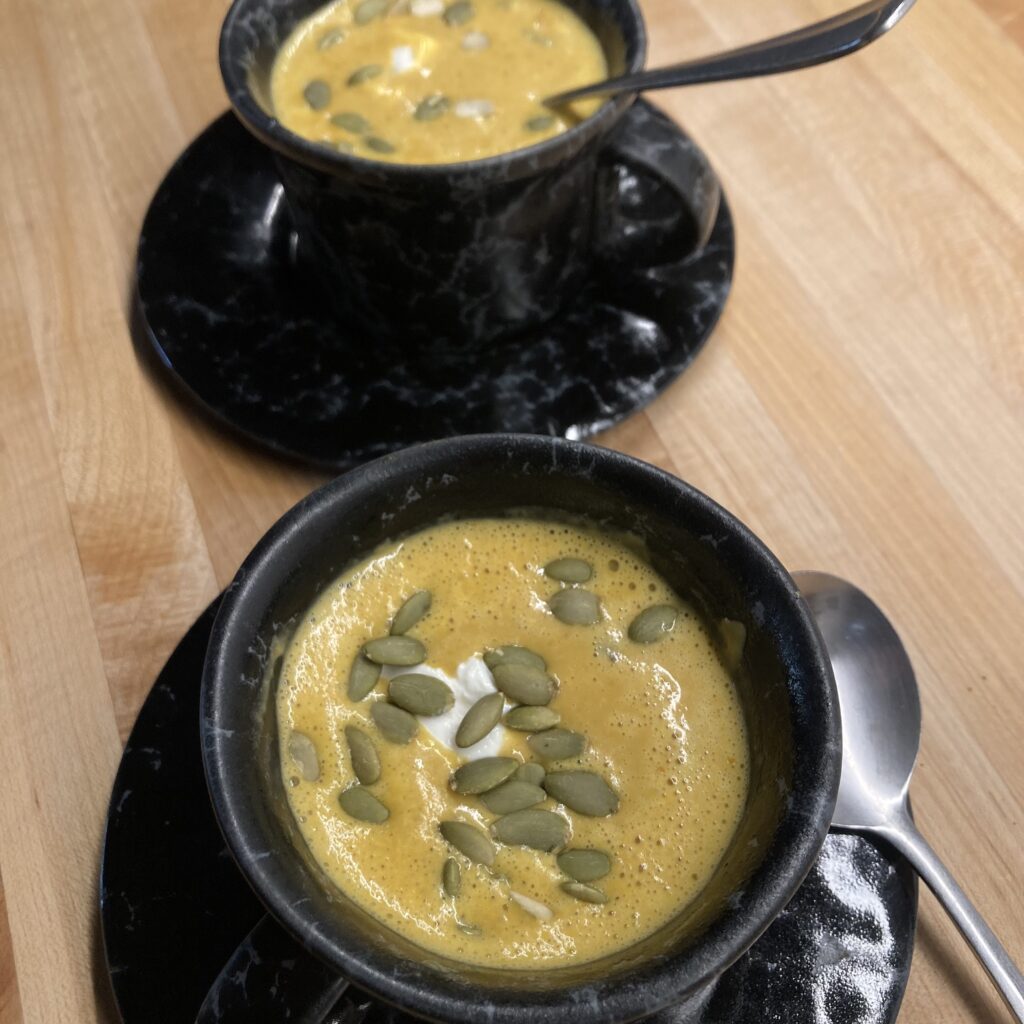 Classic Pumpkin Scones — It's so essential to follow the directions for removing as much moisture as possible from the pumpkin before adding to the batter.
Pumpkin Cream Cheese Swirl Bars — These are great for a crowd. I am learning not to overbake them. I doubled the cream cheese portion of the recipe and it makes a more substantial bar that you can cut into more pieces. These also freeze very well.
Pumpkin Coconut Milk Pudding — This was great for leftover ingredients in my fridge. I didn't have quite enough coconut milk so I subbed half and half. Used turbinado sugar instead of coconut sugar.
Pumpkin Stuffed with Everything Good — This is a classic Dorie Greenspan recipe and I make it every year. I also makes an a very fine vegan or vegetarian main course for Thanksgiving.
PRO TIP: To elevate the flavor in my pumpkin recipes, I ALWAYS substitute garam masala for the pumpkin pie spice. It has a darker, more sophisticated flavor. There are many varieties of GM, so you may have to do a little experimenting. I have found that you can also add some black pepper and additional ginger to a traditional pumpkin pie spice for a similar grown up taste.