Episode 272
In this episode, I catch you up on my recent projects. There's lots of sewing, including this darling clothespin bag, a dress with voluminous sleeves, and more mending for Mom. I've begun knitting a cowl in spring colors with yarn from Robin of Birch Hollow Fibers, and I have some poems that are perfect for spring, plus a new-to-me recipe that I encourage you to try!
---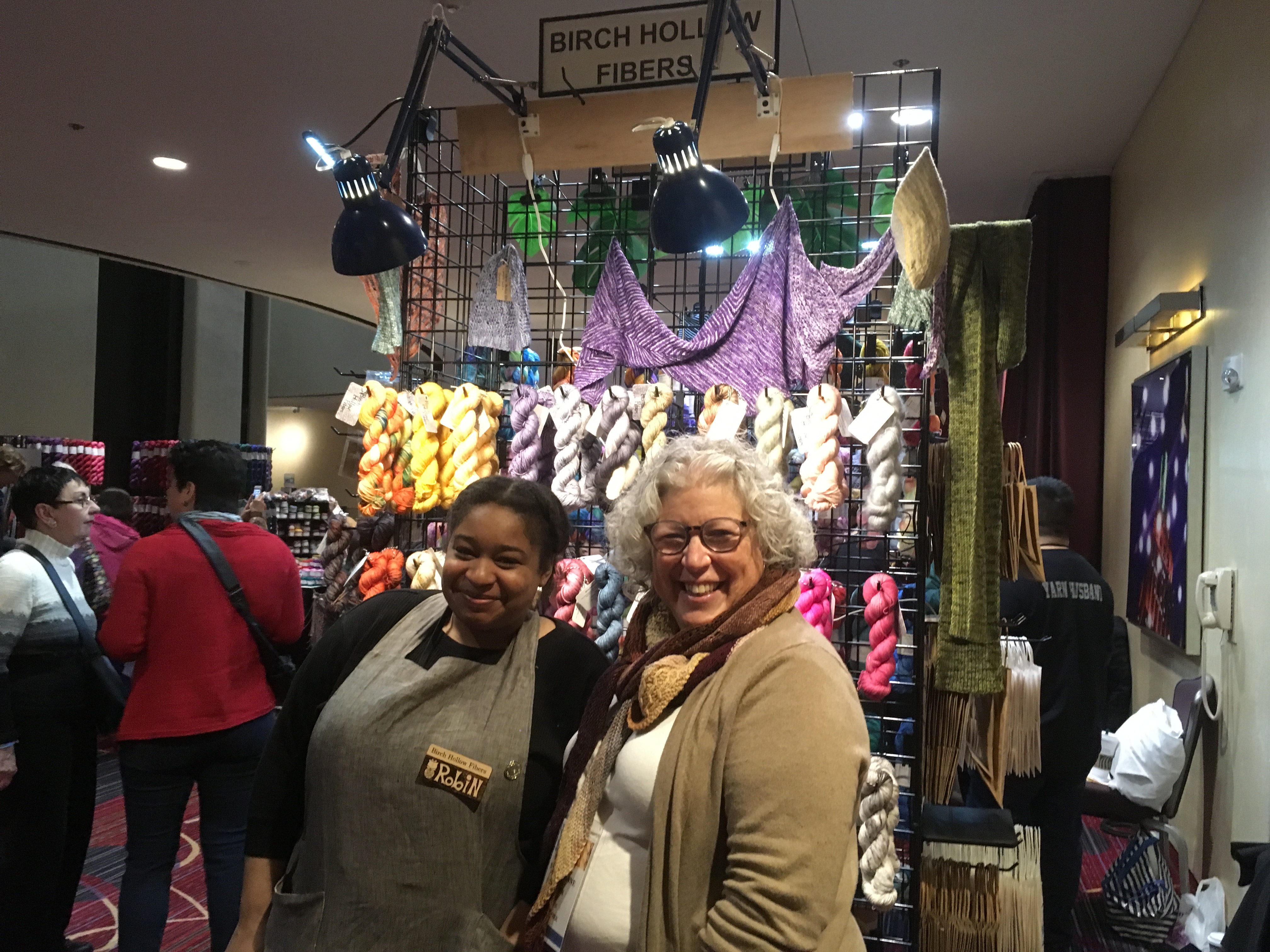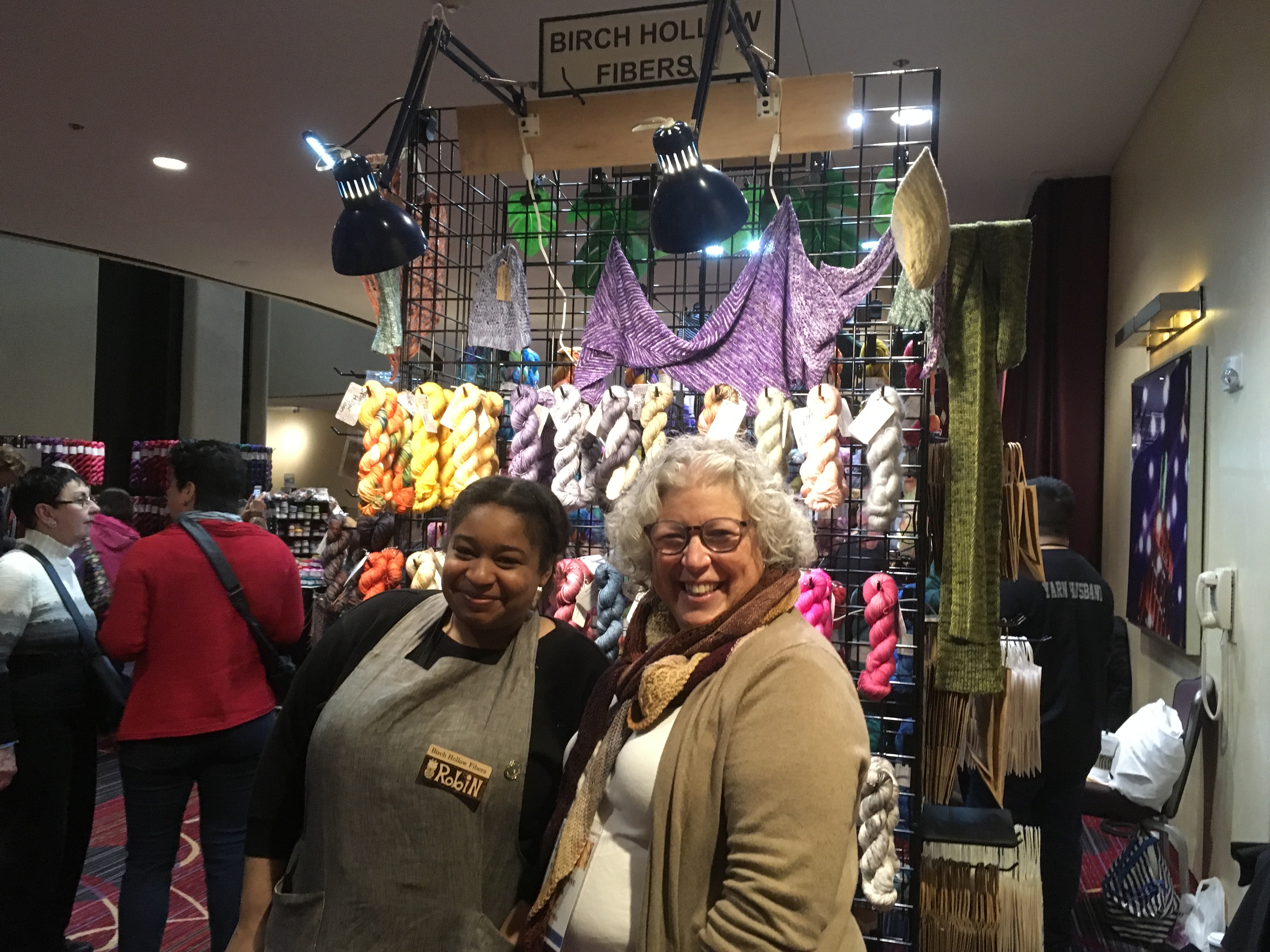 I was so lucky that Mary Jeanne Packer introduced me to Robin at Vogue Knitting NYC. Robin's Sojourner Sock is spun at Battenkill Fiber Mill–speaking of which–did you know the Washington County Fiber Tour is ON? Check it out!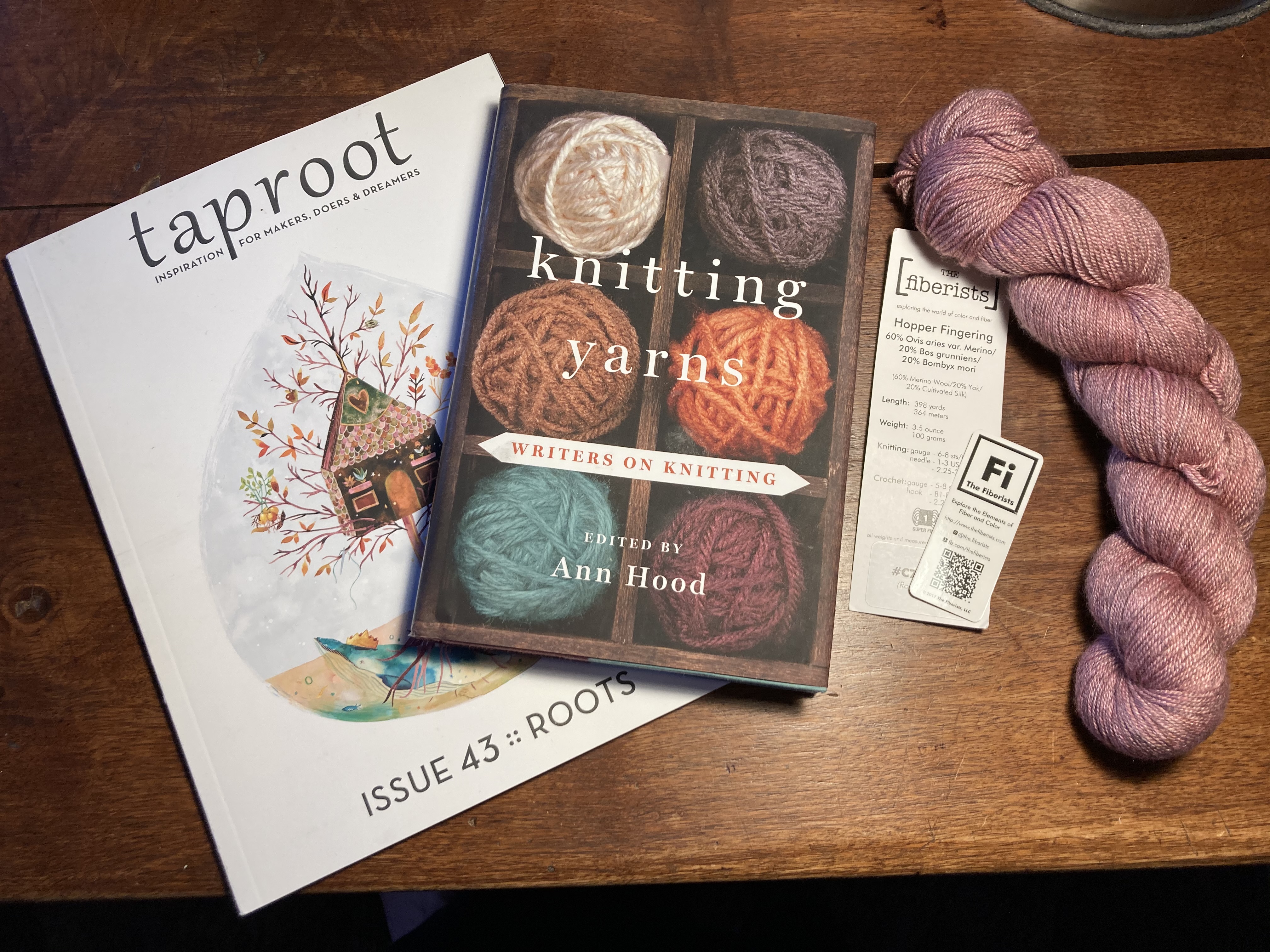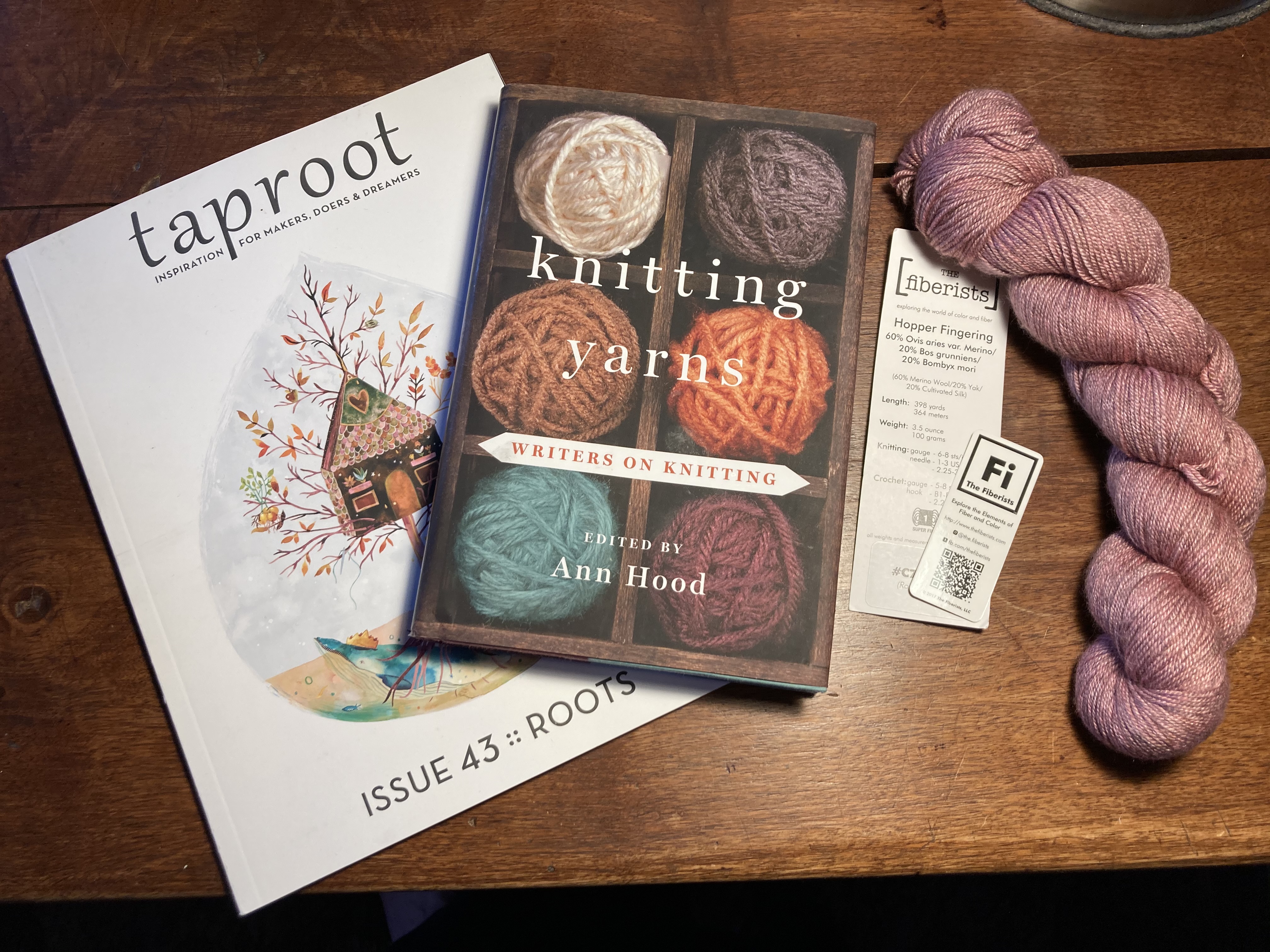 Join in the fun as we knit the Baby Surprise Jacket designed by Elizabeth Zimmermann. This KAL will continue through all eight parts of my conversation with Dr. Lilly Marsh. All details for the KAL and the 8-part series can be found on this Ravelry thread.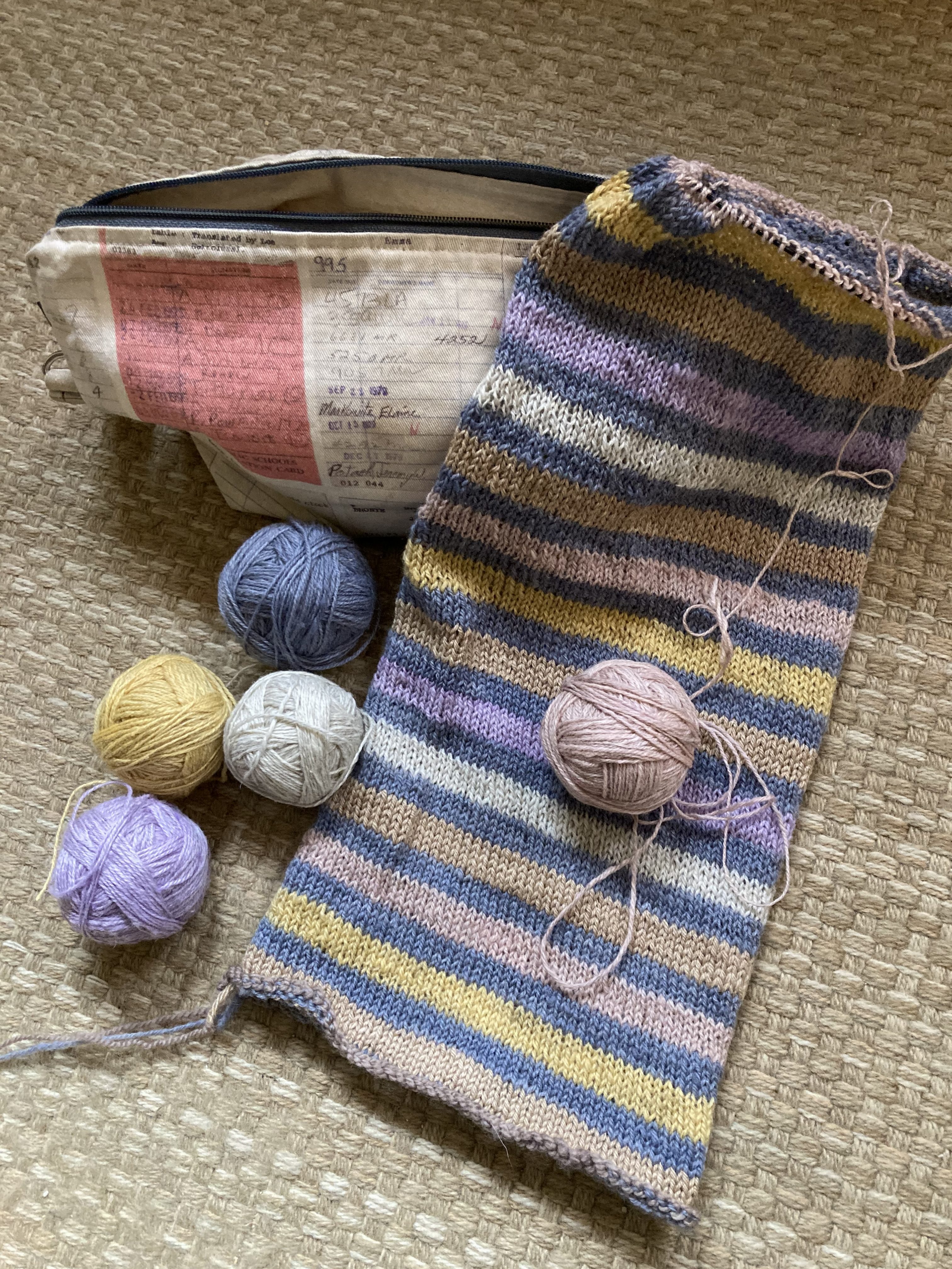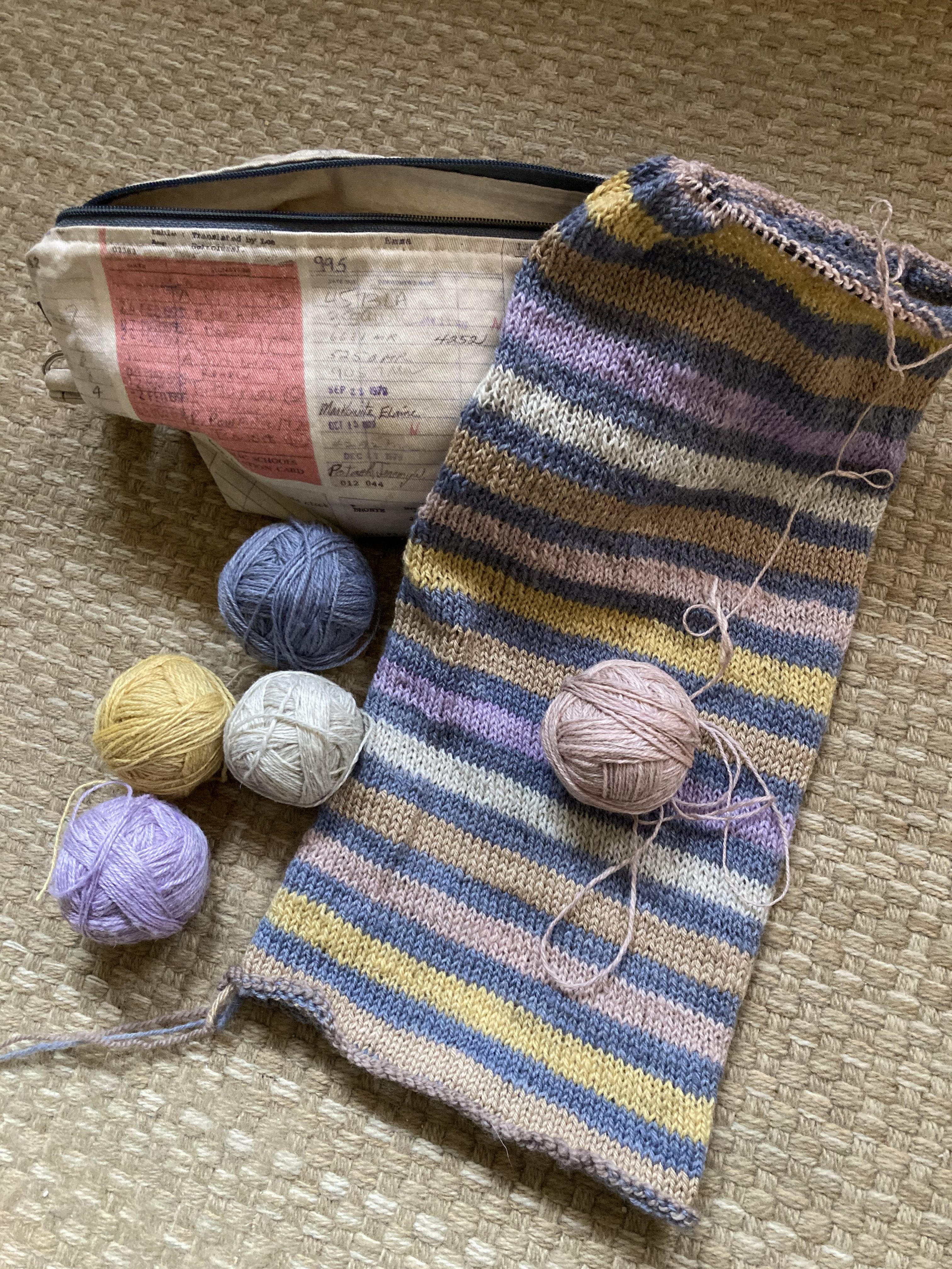 My sock knitting is on pause at the moment while I work on this cowl for spring. I'm alternating beautiful colors dyed by Robin of Birch Hollow Fibers. There's also a bit of yarn from Liesl of Buckaloo View in there too.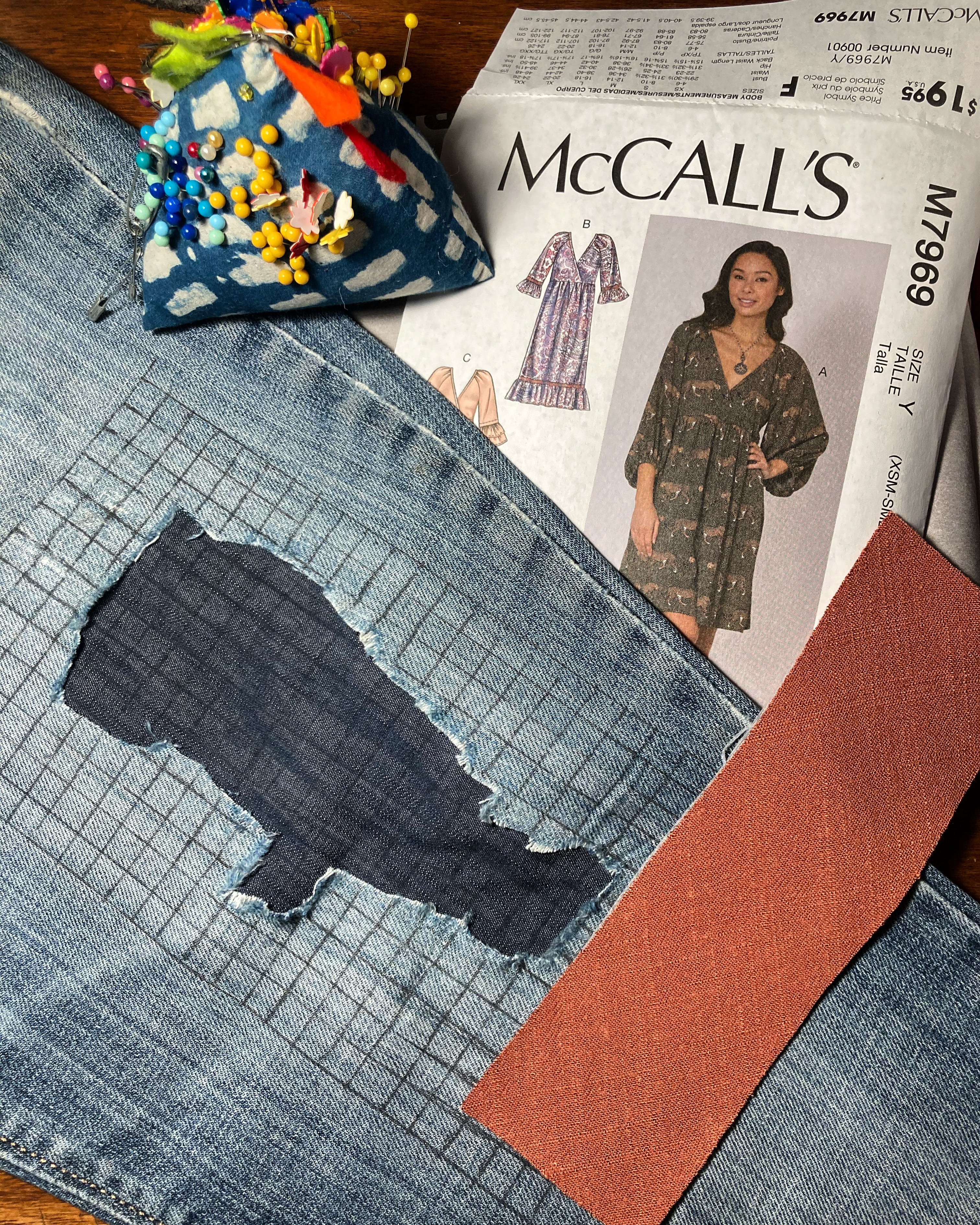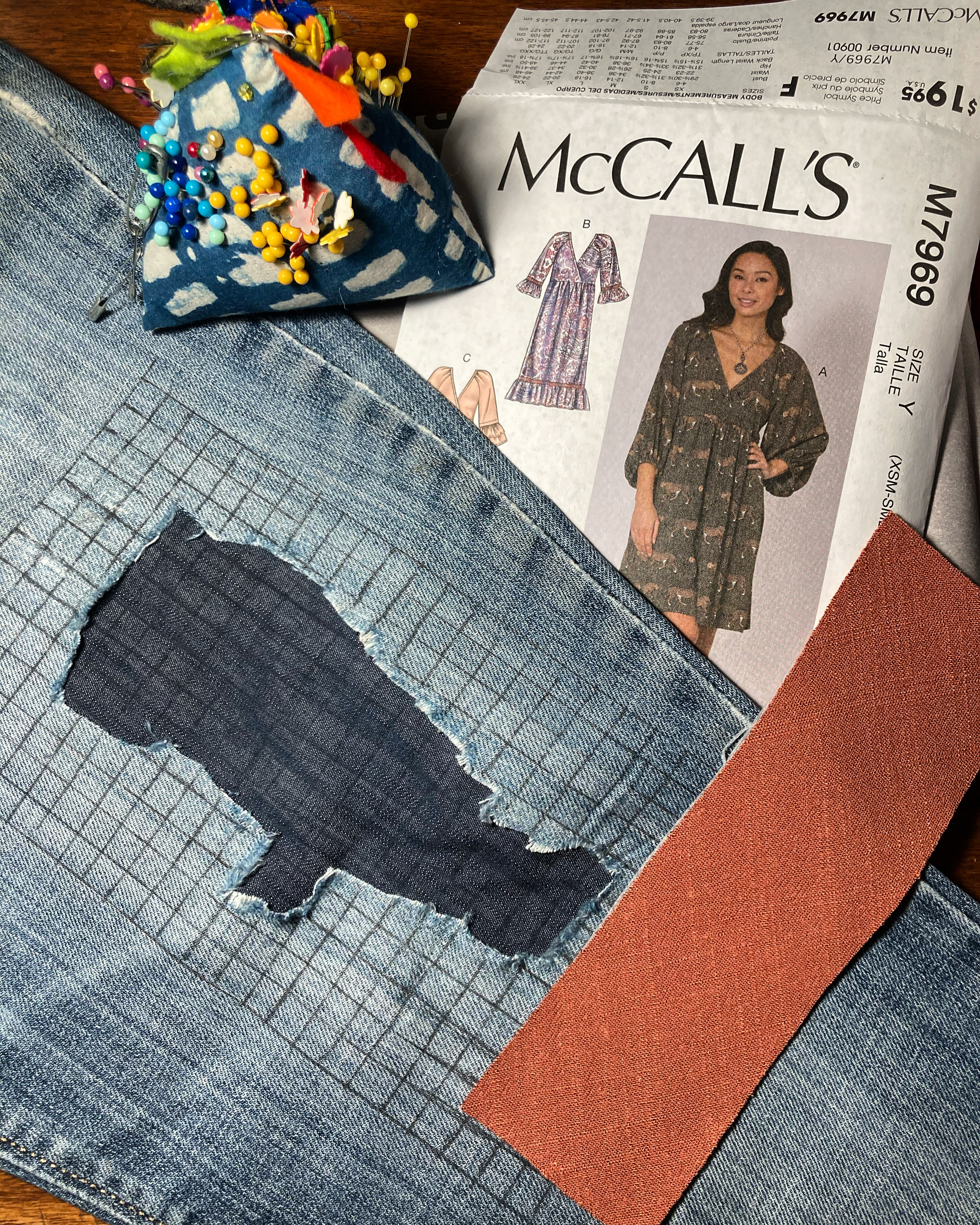 More sewing and stitching in the works. I have another pair of Mom's well-worn jeans to mend, and I've cut the fabric for View A of McCall's M7969.
---
---