Episode 27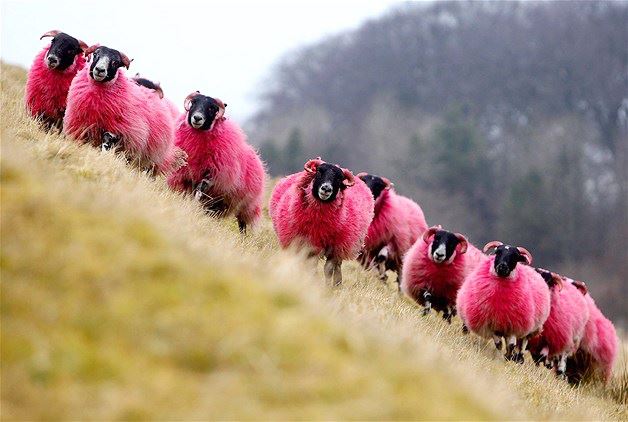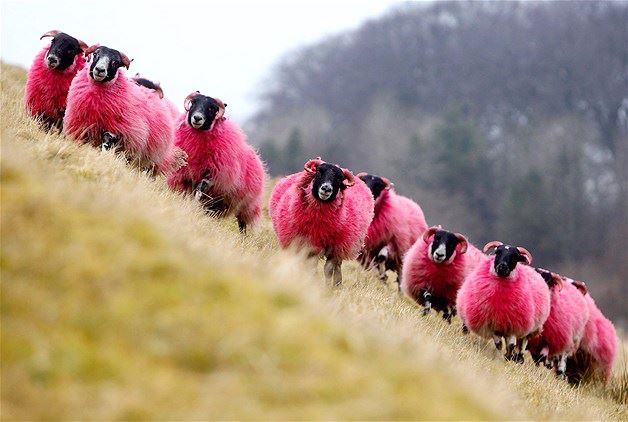 This episode includes the following segments: Yarn Lover at Large, Ever-expanding Skill Set, The Back Porch, and Gratitude Journal.
---
Yarn Lover at Large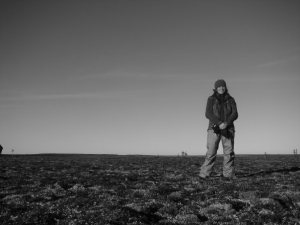 Sarah (Swenstea) is a fiber lover from way back.  She and her partner, Tyler, have embarked on a creative journey to investigate fiber, farms, and food. Together, they hope to enrich the fiber world with stories, hope and beauty. Join them as they tour the best the world fiber community has to offer from the Falklands to Norway. Fiber Trek takes you out of the rocking chair and on to the trail!  Check out this video introduction to the project and Like the project's Facebook page.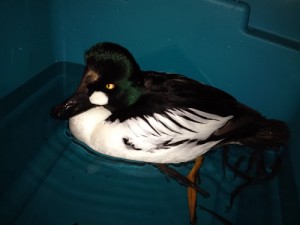 In Episode 12, Sherry of Spinner's End Farm talked about rising money to rescue some local alpacas and introduce them to all of the other animals on her farm in Michigan's Upper Peninsula. Shares for Spinner's End Farm's fiber CSA are available on  Etsy. There's never a dull moment for Sherry and her family; follow their adventures on the blog.  You'll want to read about Sherry's most recent rescue, of a Common Goldeneye duck.
---
Ever-expanding Skill Set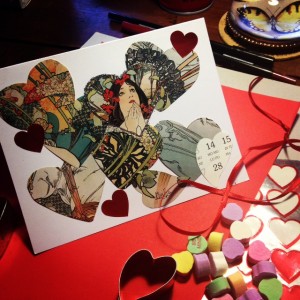 I've been working on a recipe for Oatmeal Cookies — a special recipe to share with Yarns at Yin Hoo listeners.  My idea was to take the cookies beyond the typical (add raisins) and take advantage of the interesting ingredients in the fridge and pantry.  I also wanted to cut some of the fat from traditional oatmeal raisin cookies.  Try baking these for your sweetie!  Combine your favorite ingredients, or embark on a new adventure each time you bake these delicious treats.  Use #bulkbinscal if you post a photo of your cookies to Twitter or Instagram. Or share your photo on Ravelry.
Seven Wonders of the World Cookies
Yield: about 4 dozen cookies
1/3 c. salted butter, softened
1/2 c. firmly packed brown sugar
1/4 c. granulated sugar
2 eggs
1/2 c. canned pumpkin, mashed banana, or applesauce
1 1/2 c. all-purpose flour, divided
1 1/2 tsp. baking soda
1 tsp. cinnamon
2 c. quick cooking oats
Additions: Select 7 of the following and combine to equal 2 cups
raisins
dried fruit (figs, prunes, apricots, cranberries, currants, pineapple, candied ginger)
nuts
coconut flakes
grated carrot
diced apple
mini chocolate / carob / white chocolate / toffee chips / chocolate-covered dried fruit
Heat oven to 350.
In a medium bowl, sift together 1 c. flour, baking soda, and cinnamon. Set aside.
Combine 2 c. of assorted additions. Make sure all ingredients are diced into small pieces. Toss with 1/2 c. of flour. Set aside.
In a large bowl, beat together butter and sugars until light and fluffy.
Add eggs and pumpkin; beat well.
Incorporate flour, oats, and additions in 1/2 c. increments. Mix well.
Drop rounded tablespoons of dough onto an un-greased cookie sheet.
Bake 8-10 minutes or until golden brown. Cool completely on baking rack.
---
The Back Porch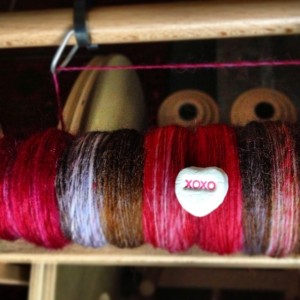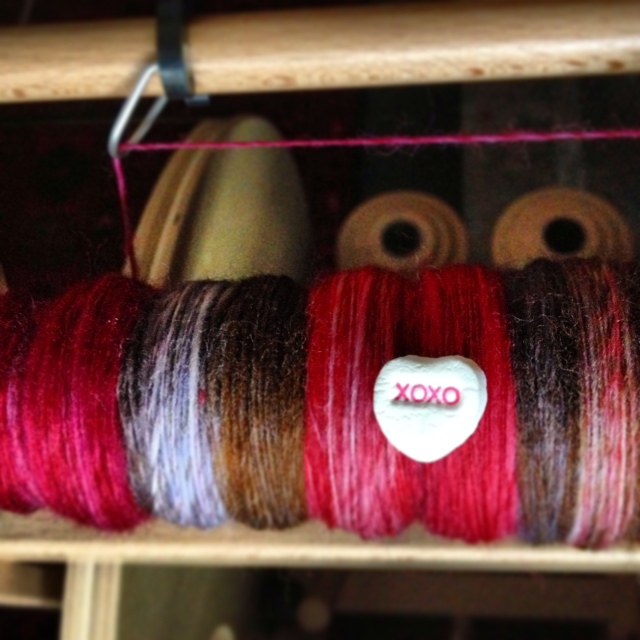 I've been anticipating Valentine's Day for a few weeks as I've spun 4 ounces of Merino in the Valentino colorway from Ginny of FatCatKnits.  Oh my goodness, this yarn is the color of candy and chocolate — a real treat.  Yesterday, I completed chain plying.  It's scrumptious.  I already have an idea for a project, but some other knitting needs to come off the needles first. Ginny's colors are explosive; plus, you can order most color ways in a wide array of fibers, in four or six ounce quantities.
---
Gratitude Journal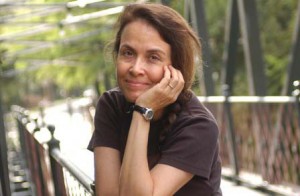 This Valentine's Day, I'm grateful for having memorized a sweet little poem by Naomi Shihab Nye.  It's called "Valentine for Ernest Mann" and it's one of my all-time favorites. In my opinion, this is Nye's ars poetica, a poem in which the poet reveals her philosophy about poetry. I first heard Naomi Nye reading at the Geraldine R. Dodge Festival.  The Dodge Foundation supports poets, poetry, and teachers who wish to explore poetry with their students.
"Maybe if we reinvent whatever our lives give us, we find poems."          
— Naomi Shihab Nye