Episode 268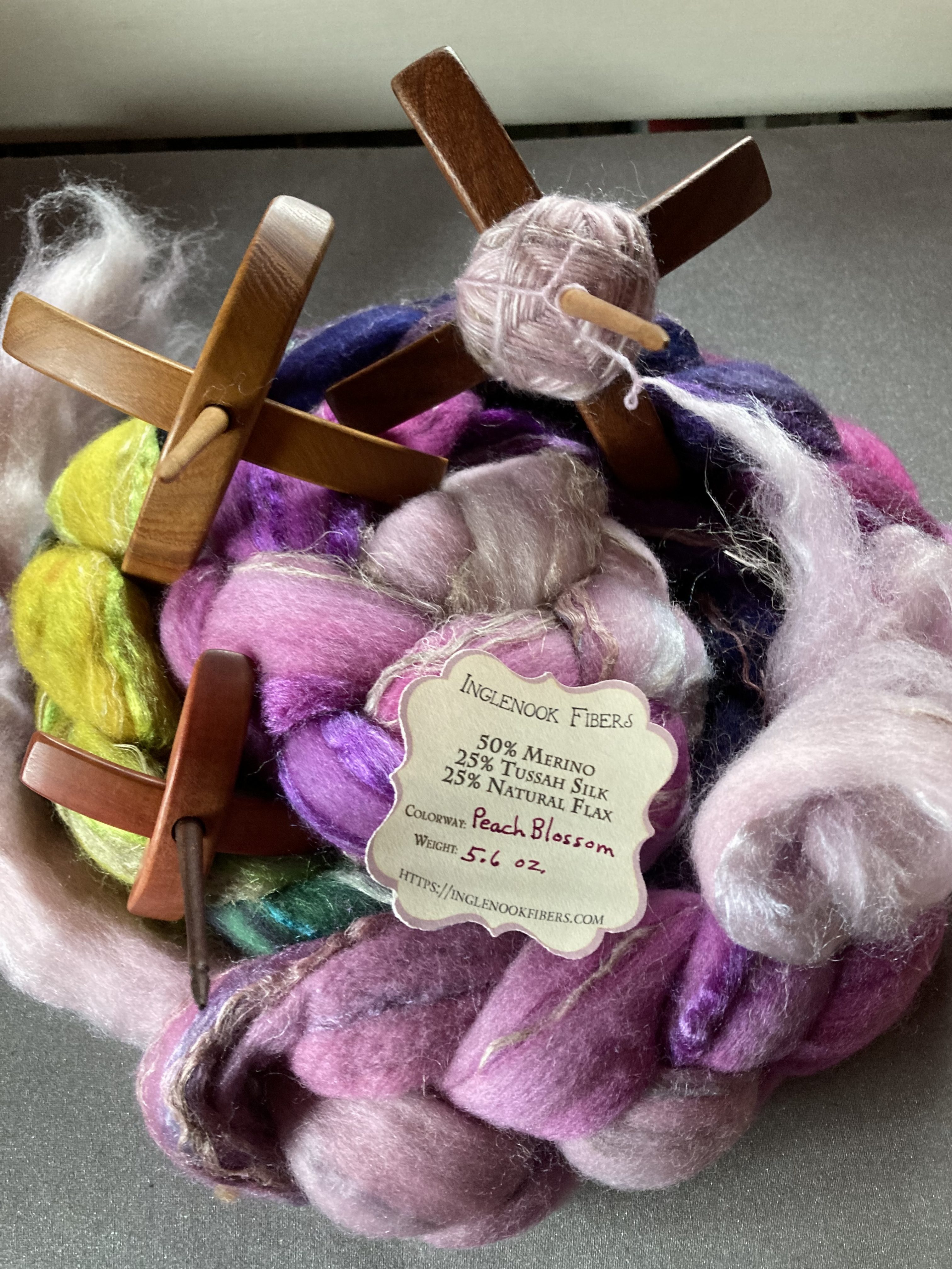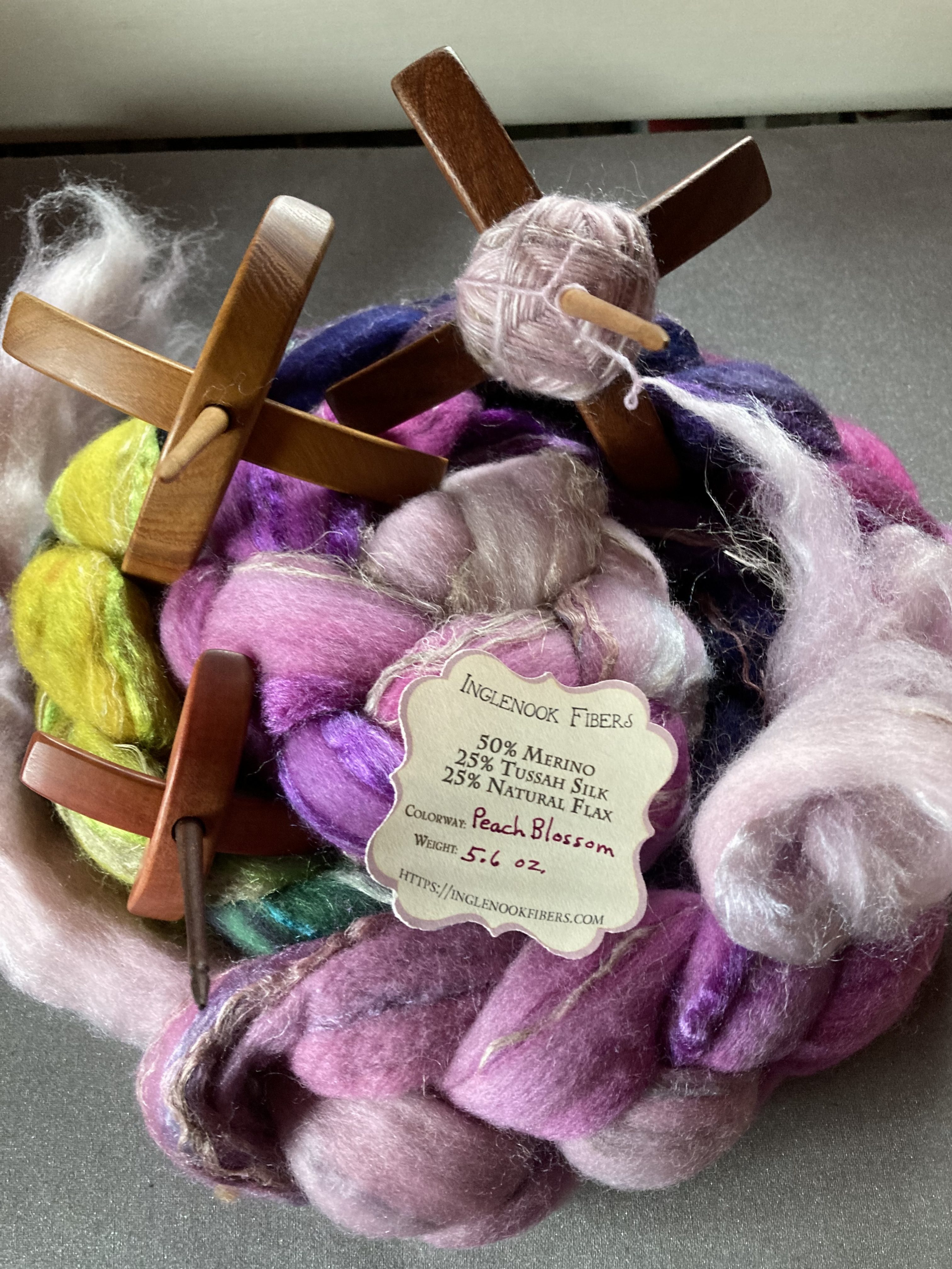 Winter Storm Uri is only hours away, so here's the latest in knitting, kal, birding, and spinning news! Look for spinning progress on my supported and suspended spindles as I add photos to my IG stories as part of the #100daysproject.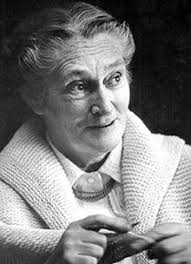 There is great conversation going on the Ravelry thread for Episode 267, Part 1 of a series with Dr. Lilly Marsh. Thank you for all of your praise and participation! We've had the suggestion for a Baby Surprise Jacket knit along — which we will begin on March 1!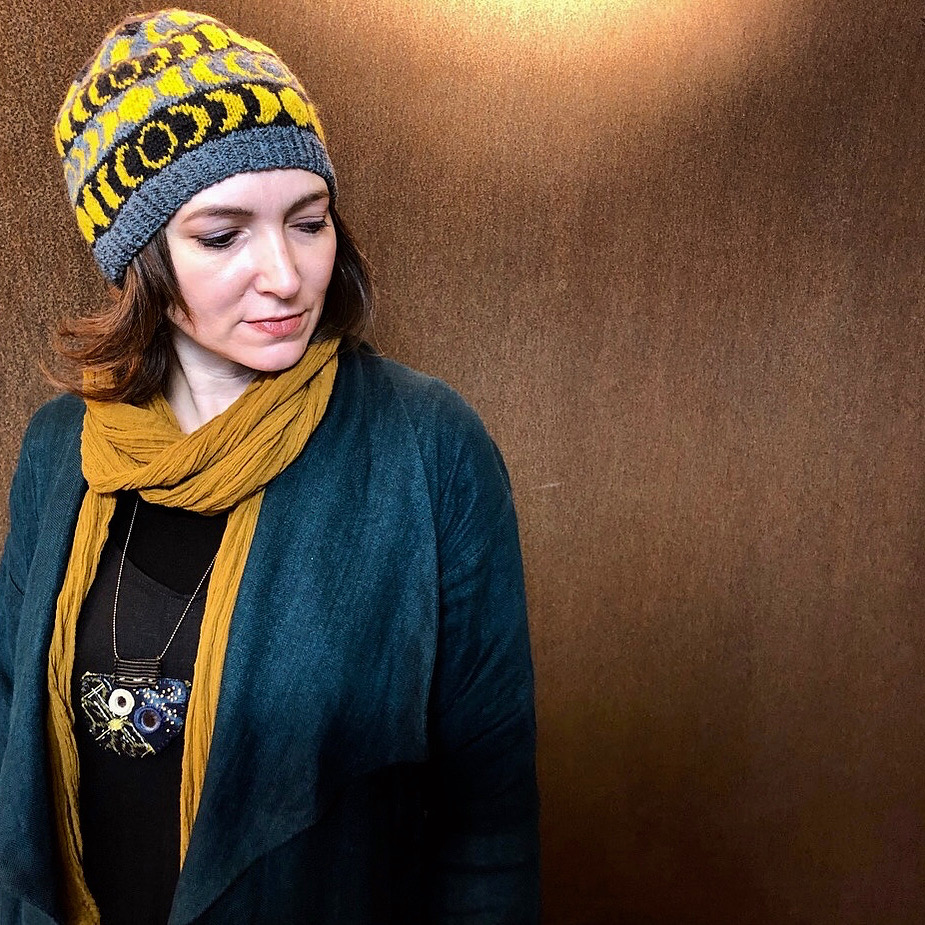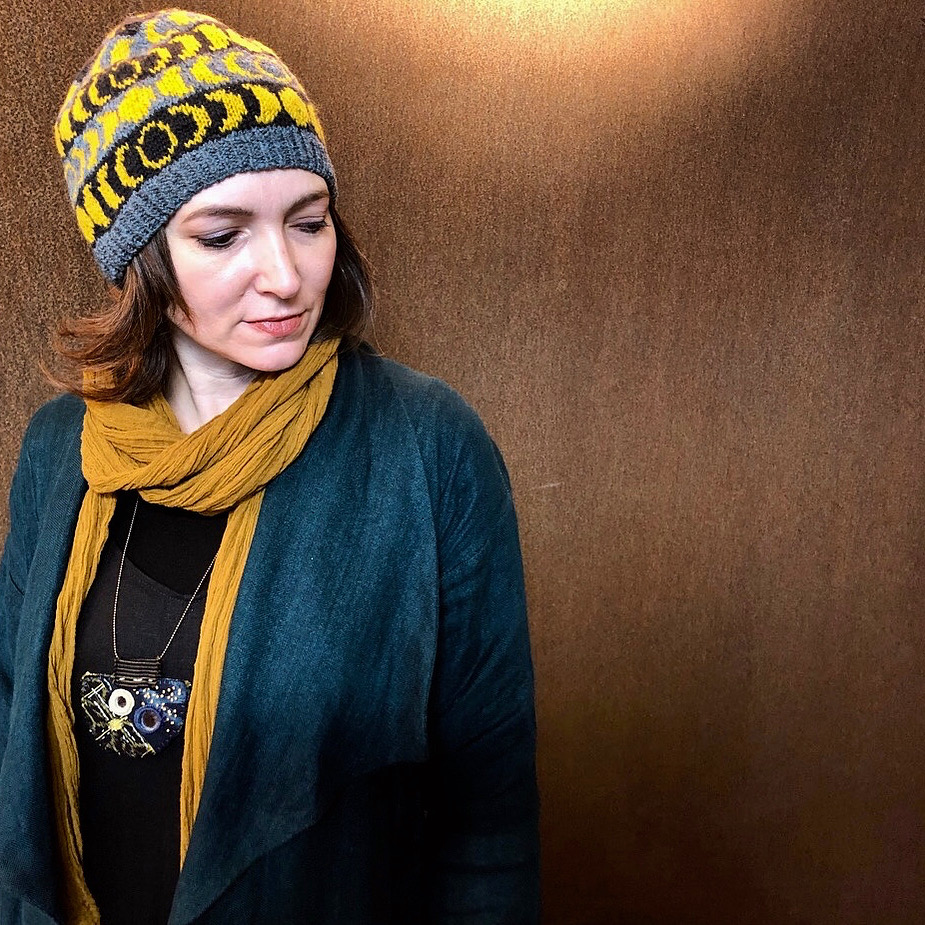 I'm so pleased to have my designs included in The Woolly Thistle's #TWTcolorkal2021. Use the code on Ravelry for a 50% discount on either of my colorwork hat patterns (One Dark Blue Night above / Distelfink below) through February 20th.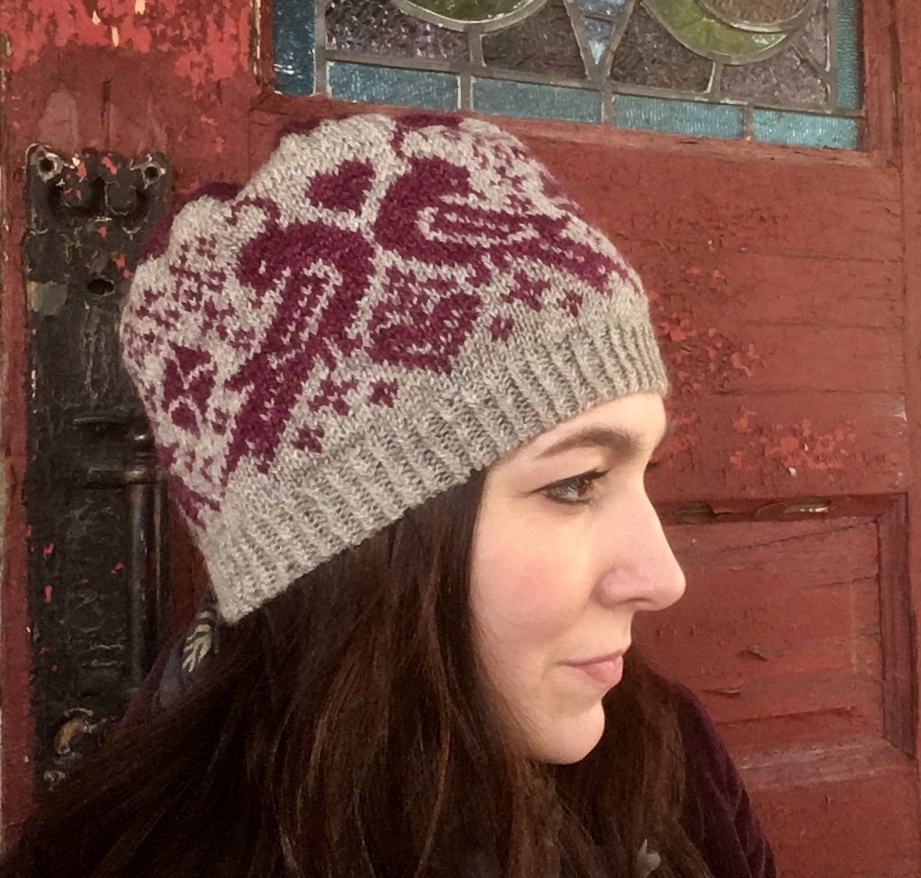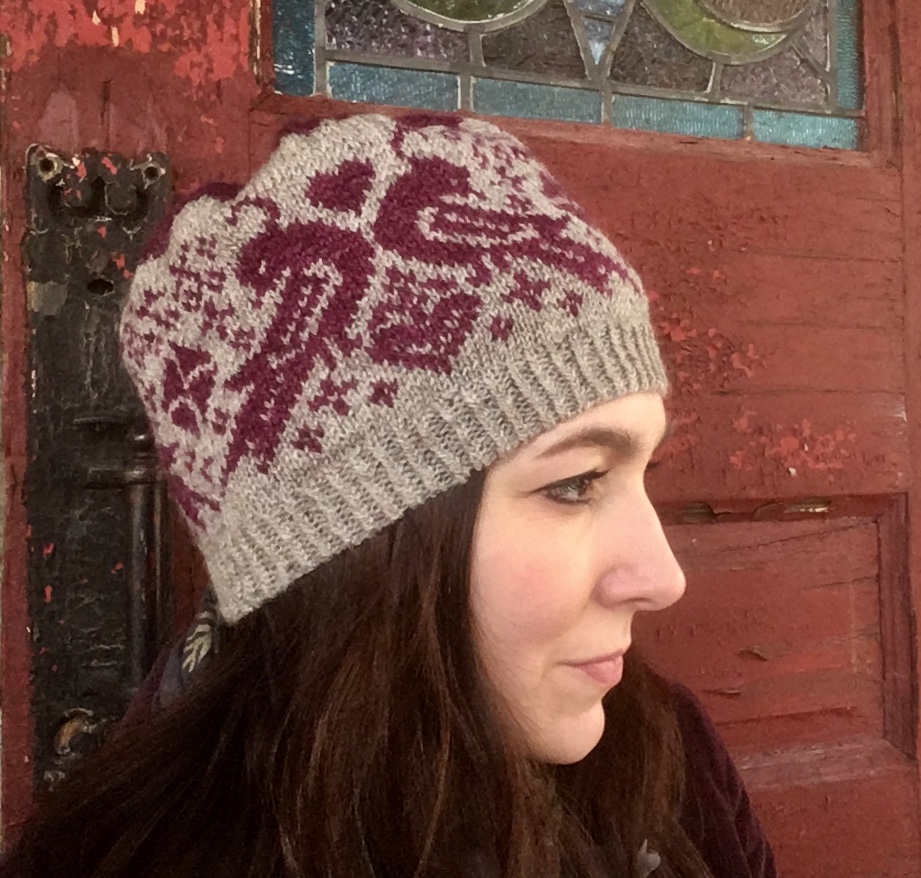 THE BACK PORCH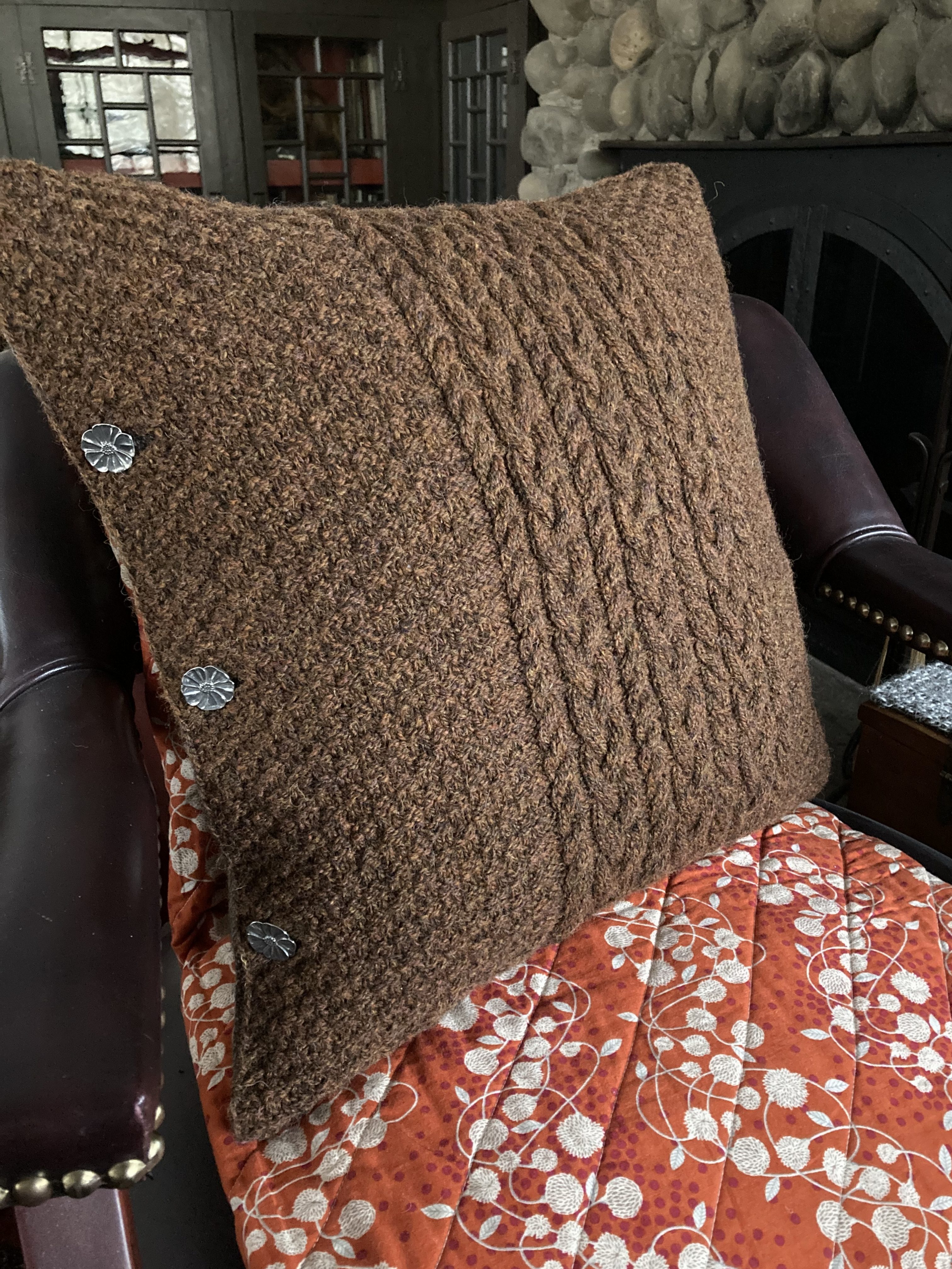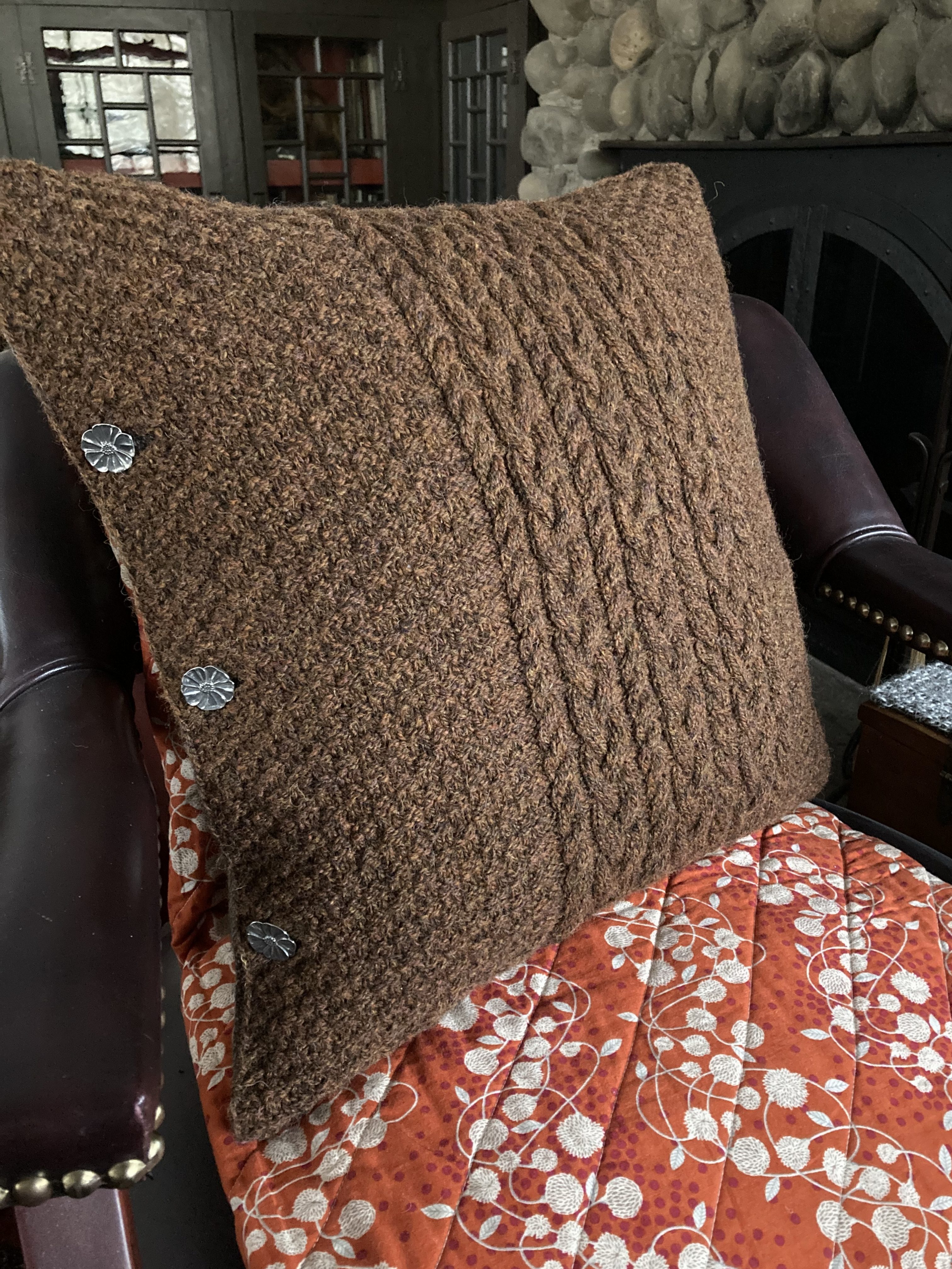 I got a very handsome result on the Cabled Cushion kit, a gift from BarbLynn of WildRoseTextiles. She has kits in several sumptuous colorways in her shop. Yarns at Yin Hoo listeners can save 15% by using the code YINHOO15 until April 1.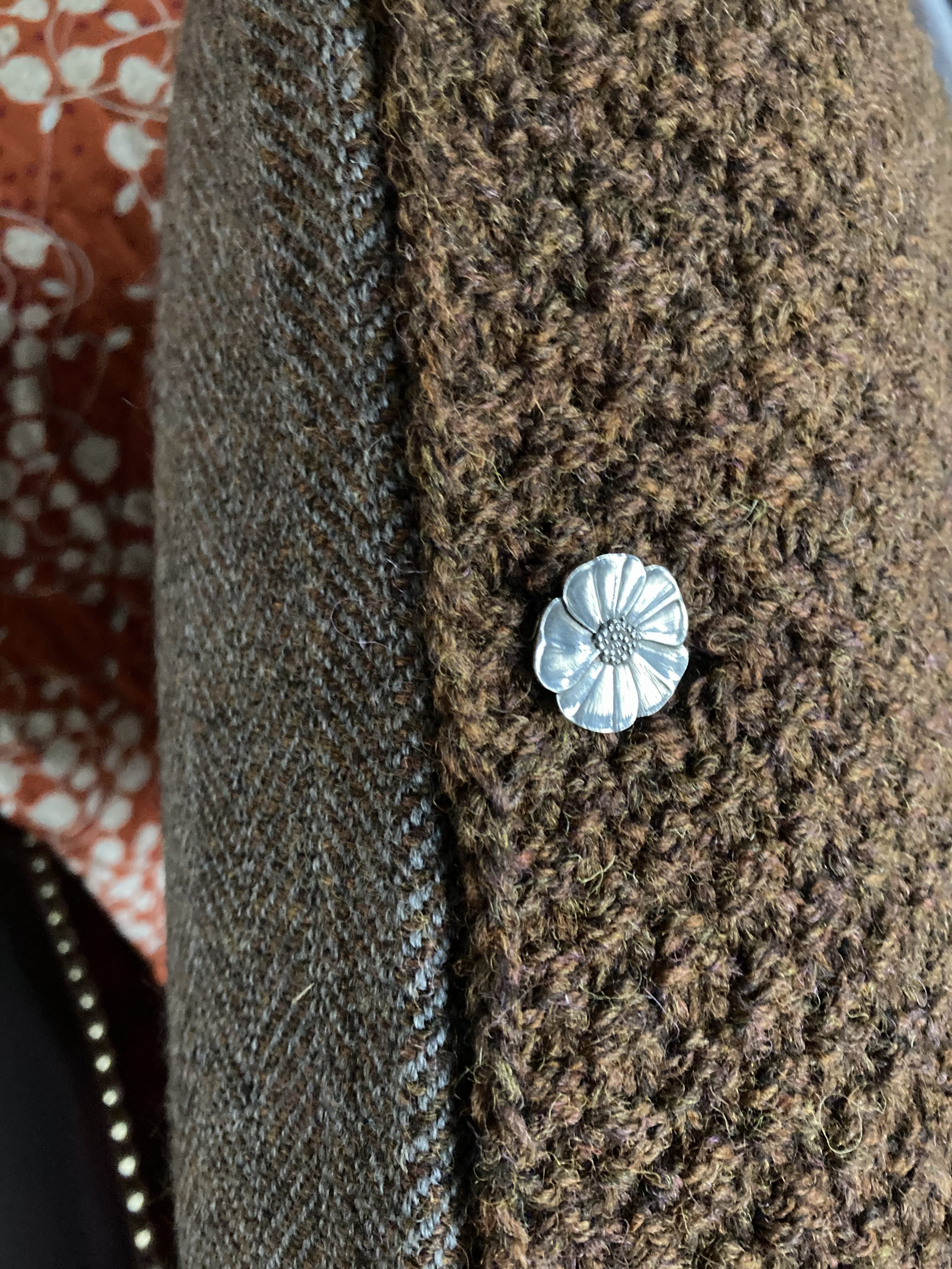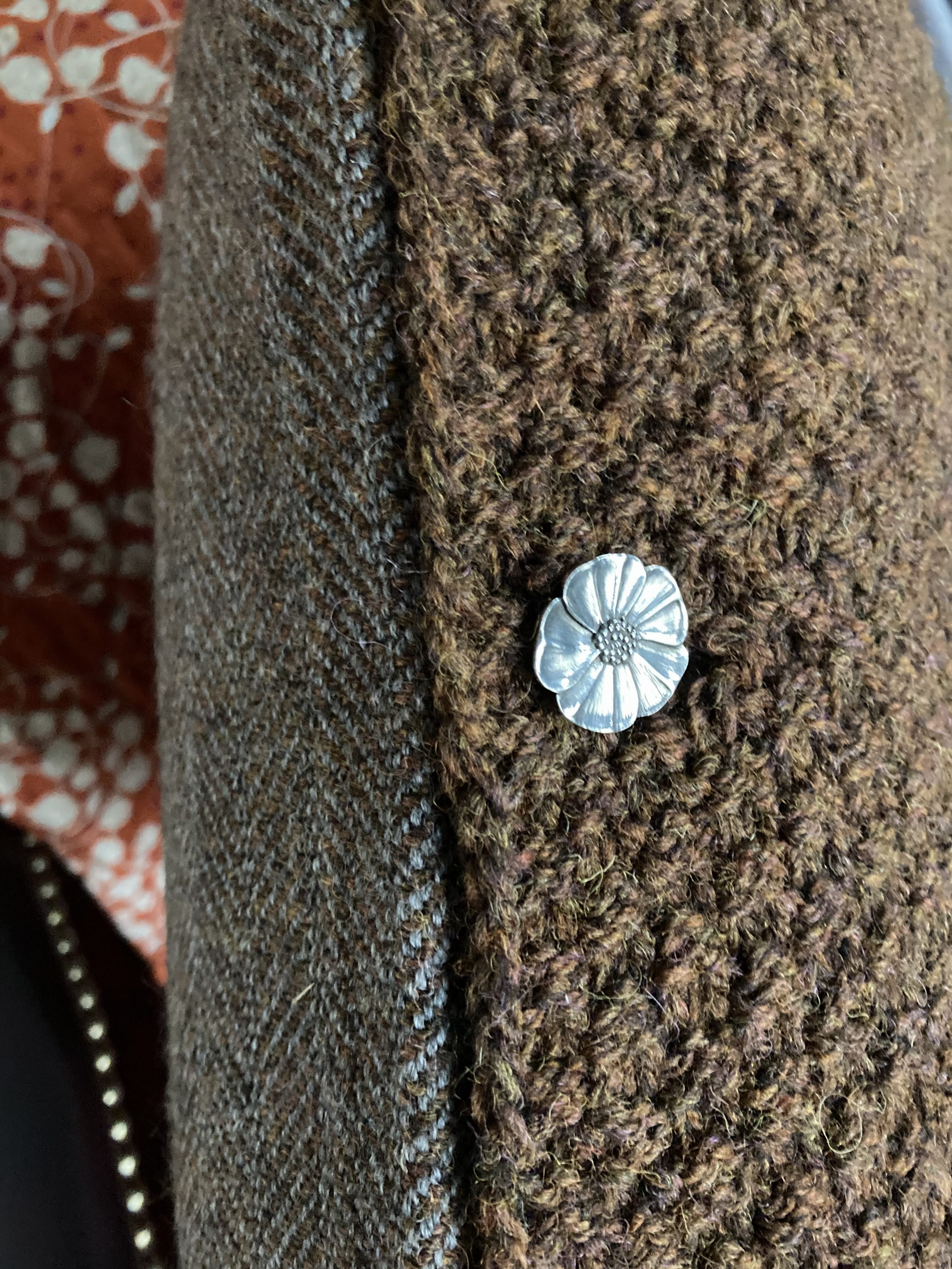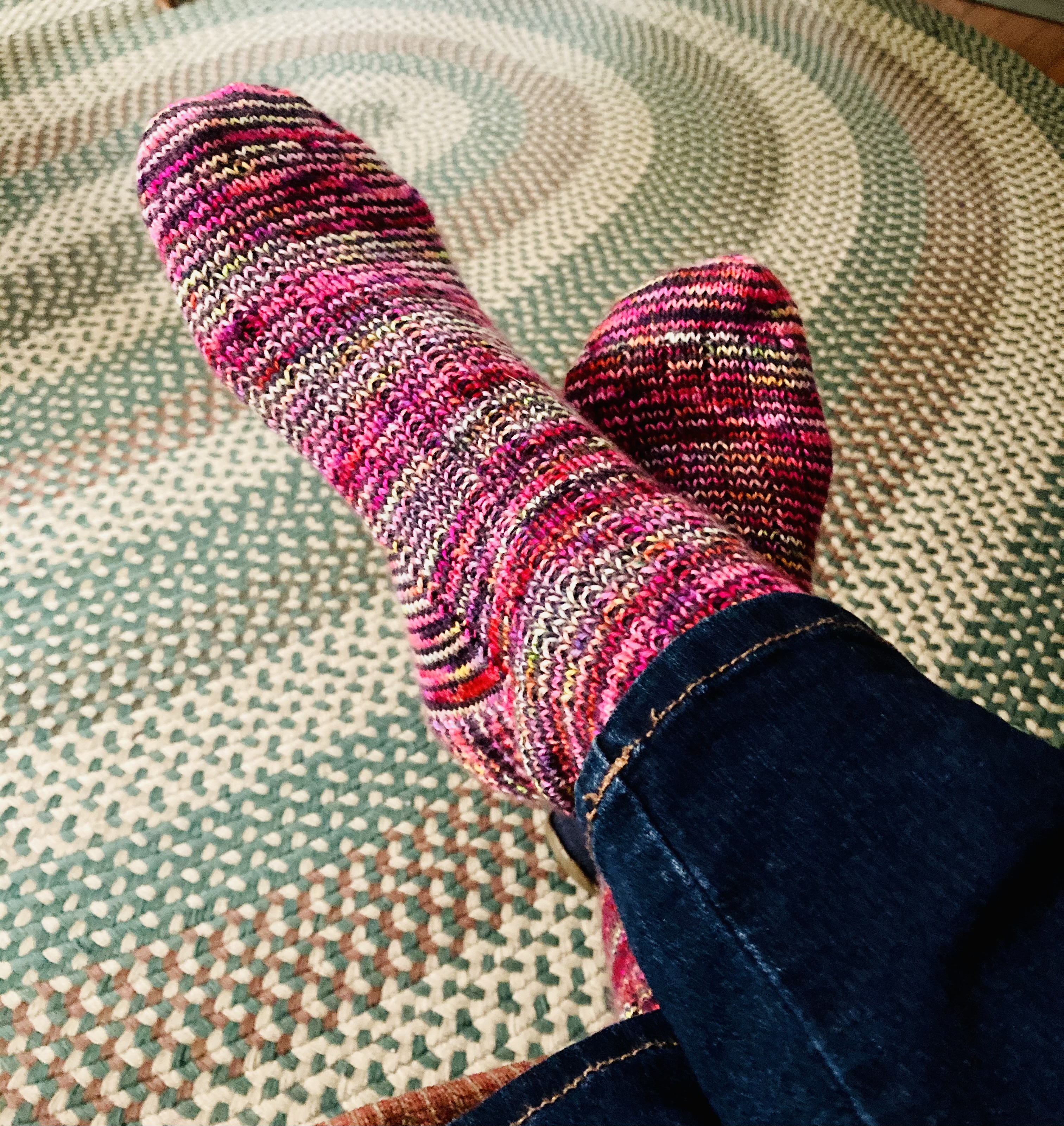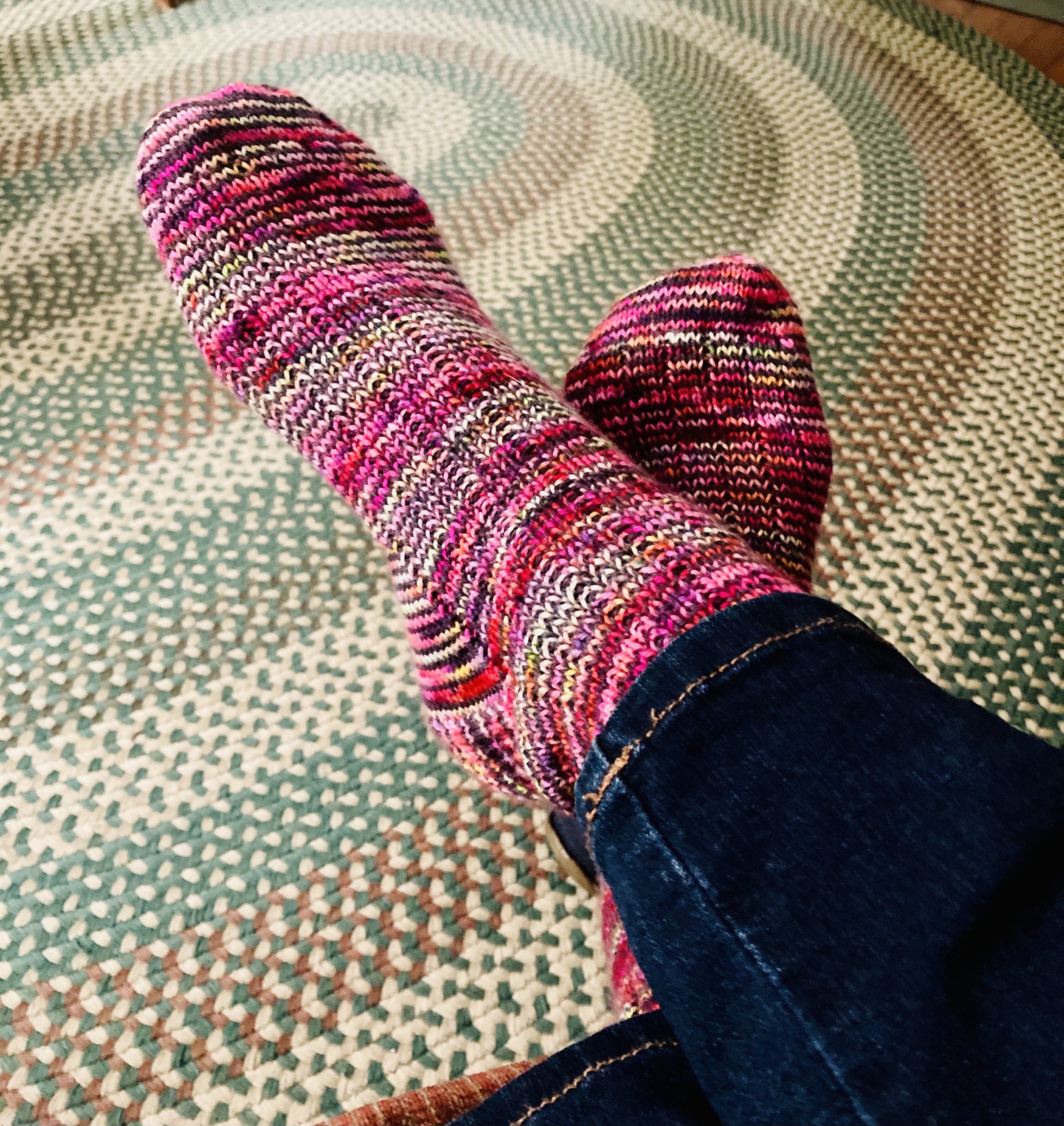 New Year's Eve themed yarn made a great pair of Valentine's Day socks for Mom. Three x one rib is becoming my go-to sock recipe. I'm also fond of a rounded toe. I provide an overview of my technique for this sock on my Ravelry project page.
THE FRONT PORCH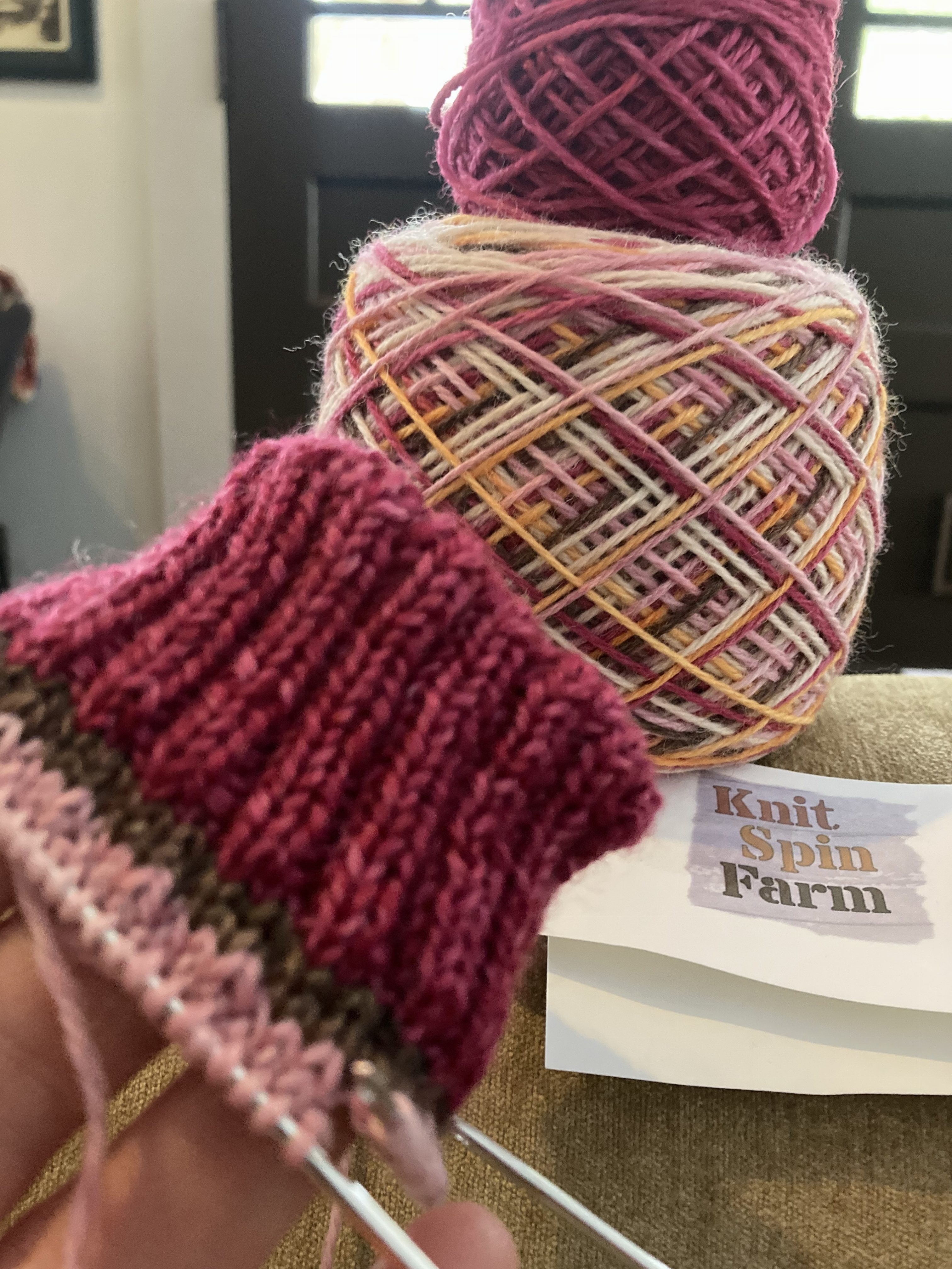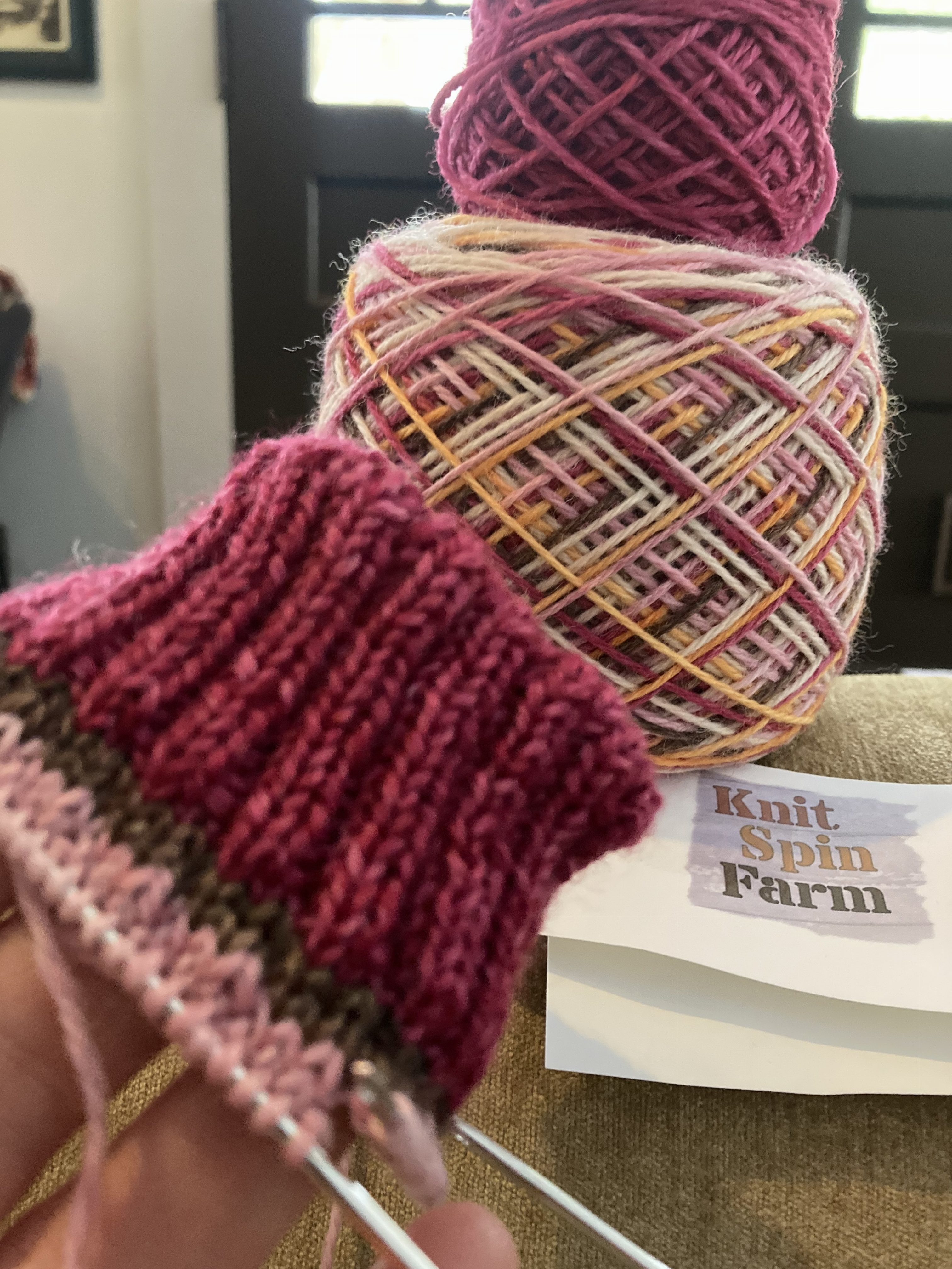 One finished pair of socks — one new cast on. This is the Cherry Blossom Festival colorway from KnitSpinFarm and I adore it!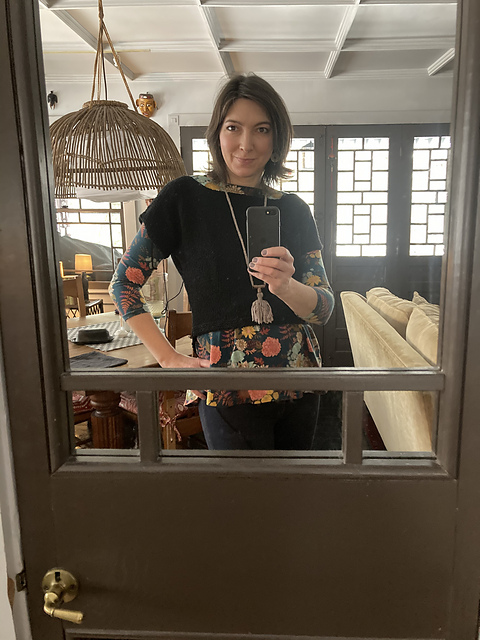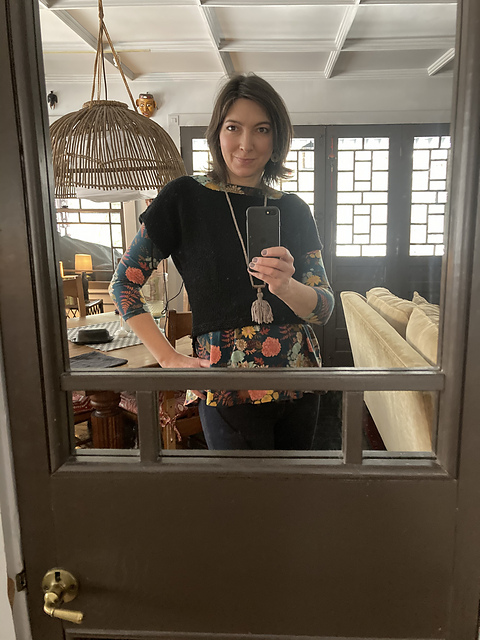 I'm making steady progress on the Glynn pullover in Harrisville nightshades yarn. Taking liberties with the design as usual, I'm knitting on the recommended needles, in one size smaller than specified for my measurements. So far, I like the fit. I've kitchenered the front and back together instead of performing a 3-needle bind off, and I've seamed up the sides and have picked up stitches for the sleeves.
OFF THE SHELF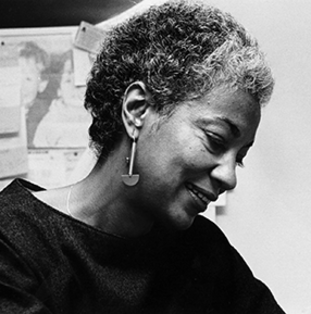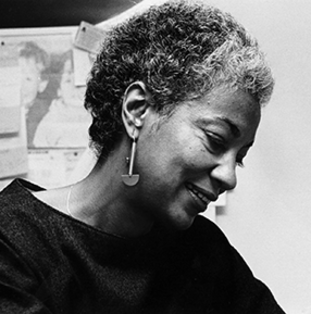 "Notes on the Peanut" by June Jordan