Episode 221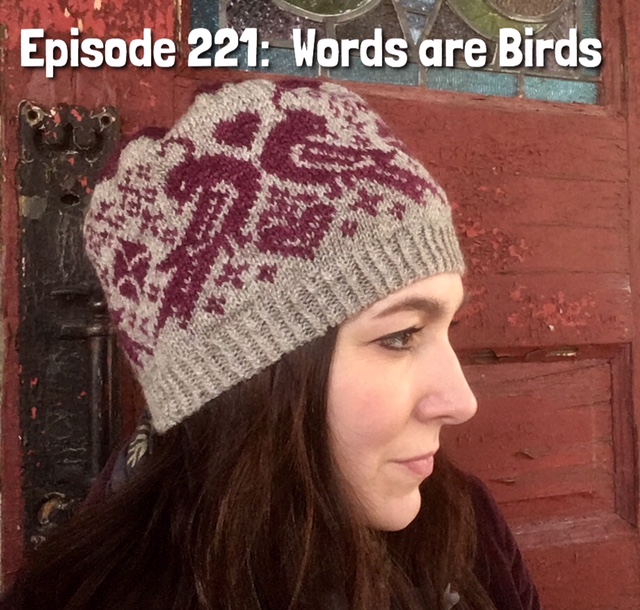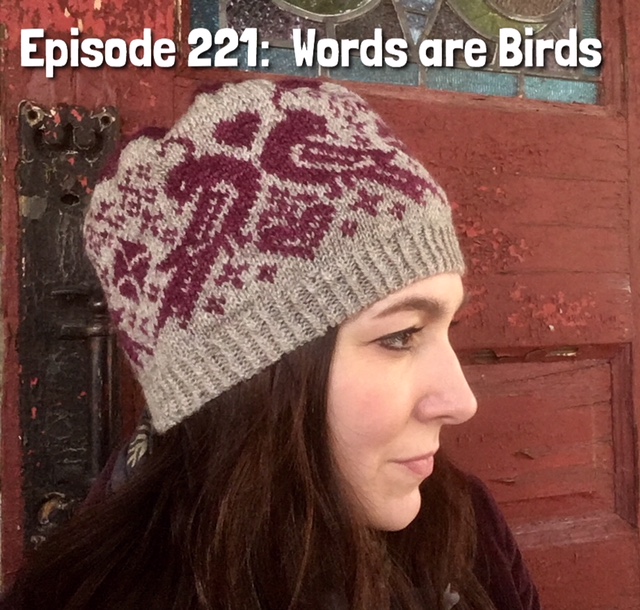 DISTELFINK, my new design for a colorwork beanie in fingering weight yarn, will be available on Ravelry April 15th.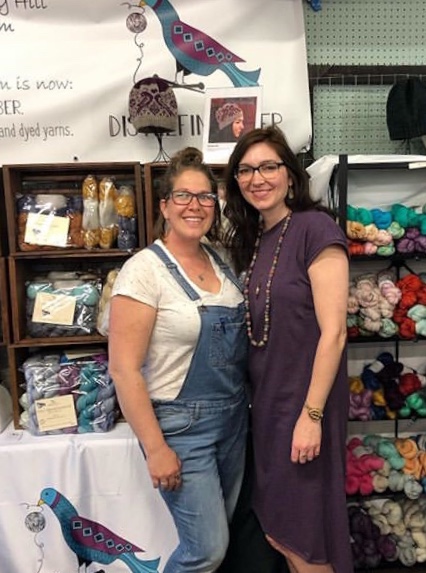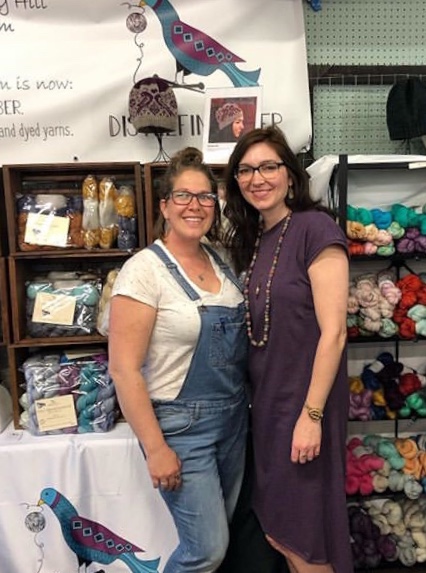 I adore Meghan of Distelfink Fiber, and was so proud to deliver a booth sample and copies of my pattern to her booth at the Allentown Fiber Festival.  Visit Meghan, and her parents, Sean and Coleen of Mulberry Hill Farm, at Maryland Sheep & Wool.
---
There was some shopping and visiting this weekend when I met up with LauraKnitsPA at the Merchant Mall in Allentown.  I selected yarn for several planned projects.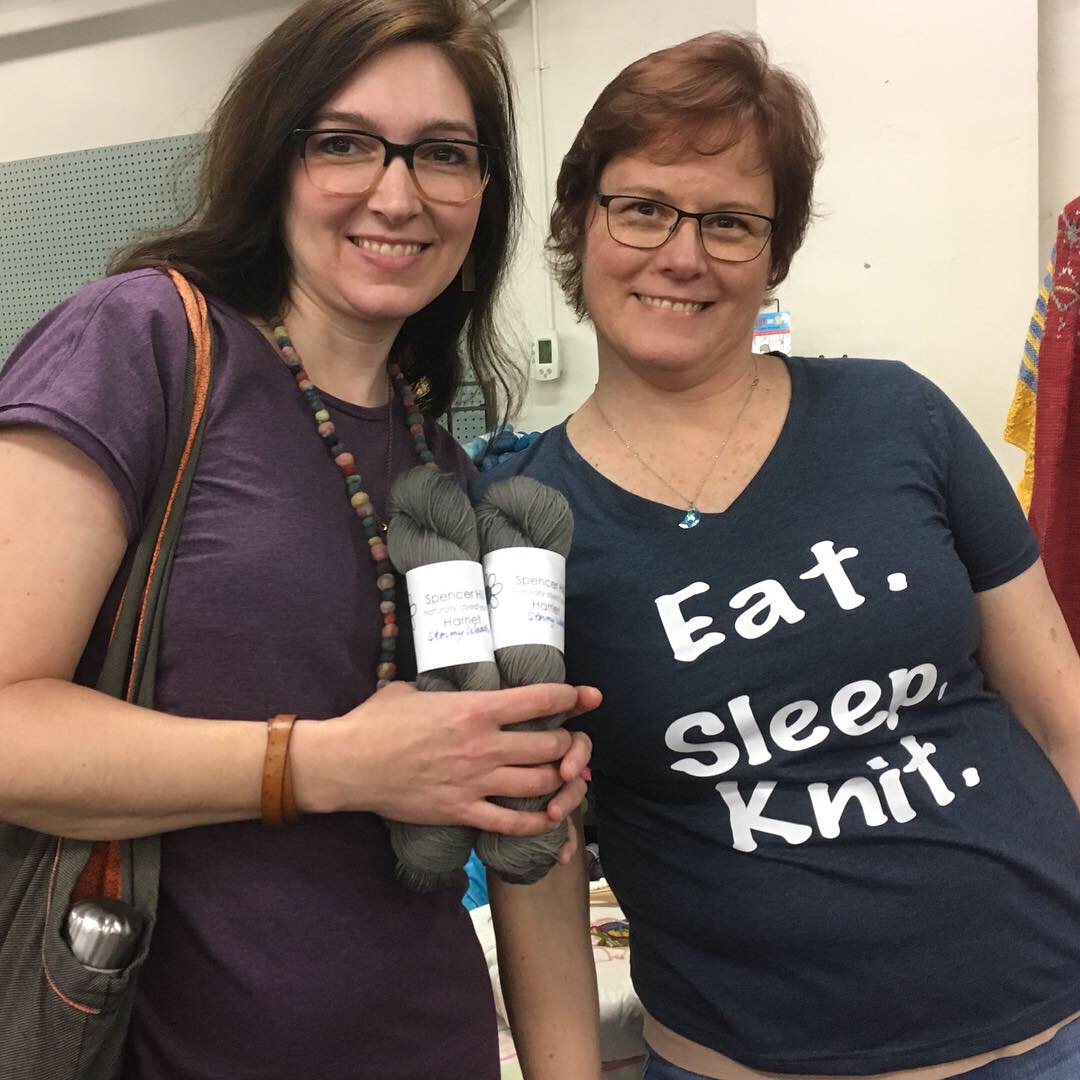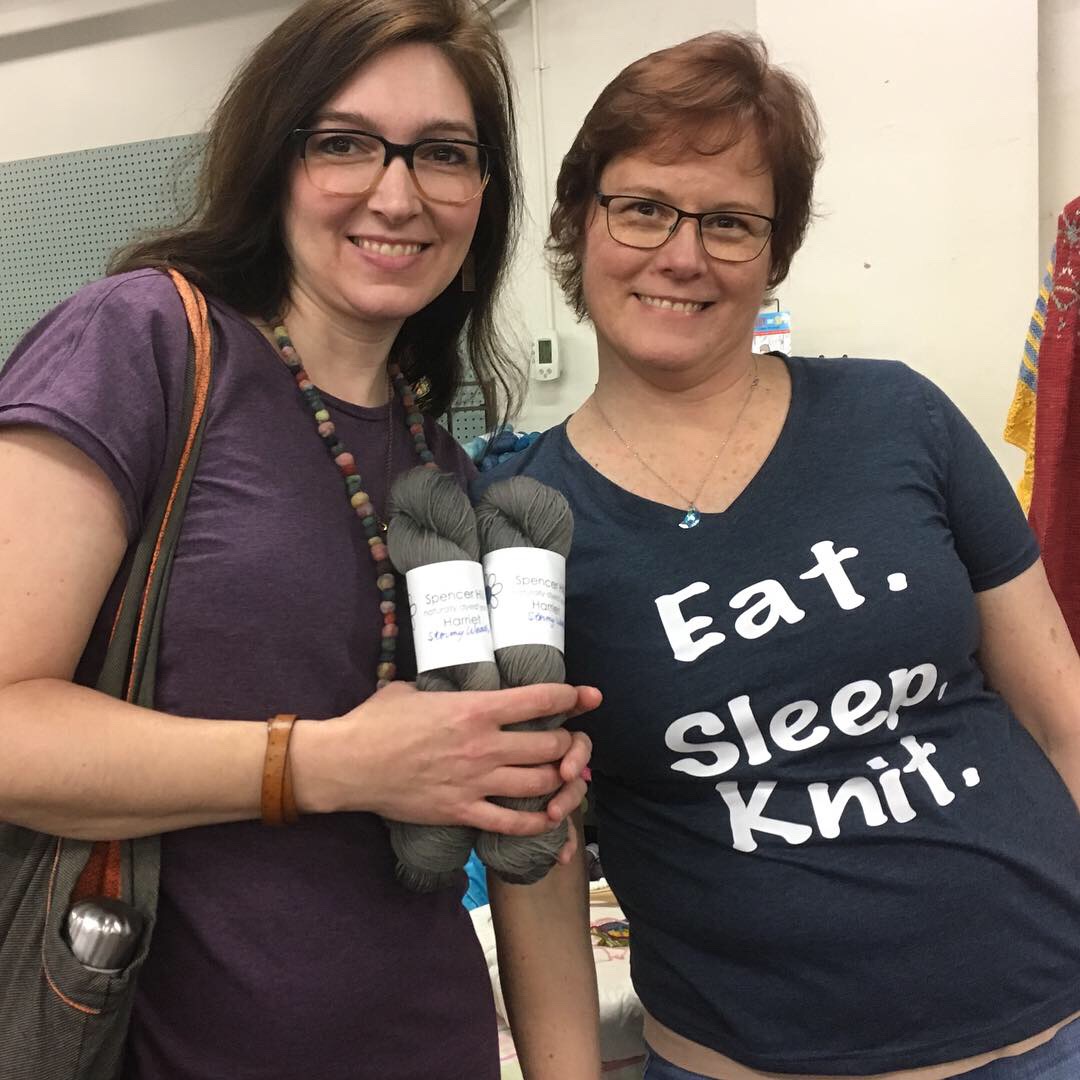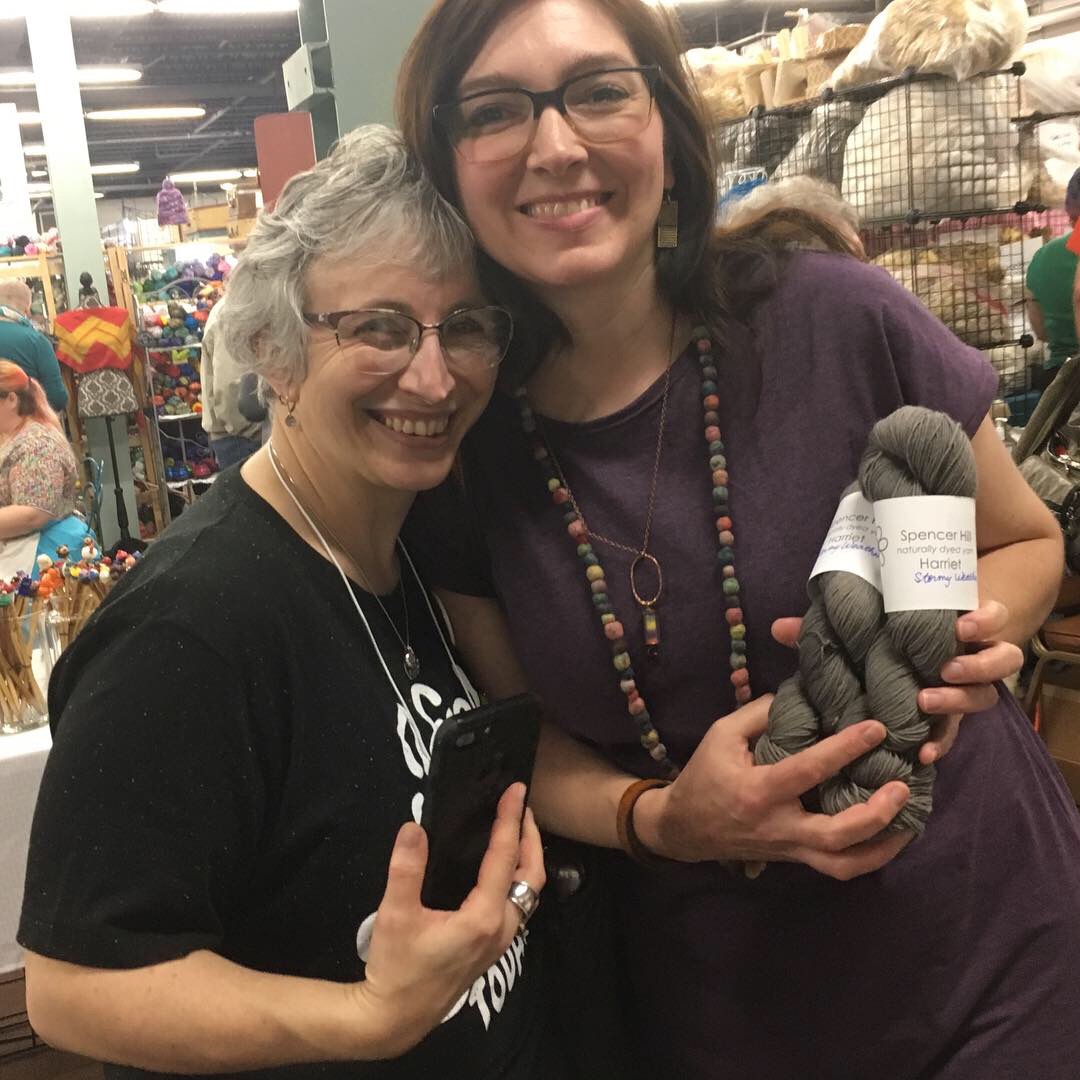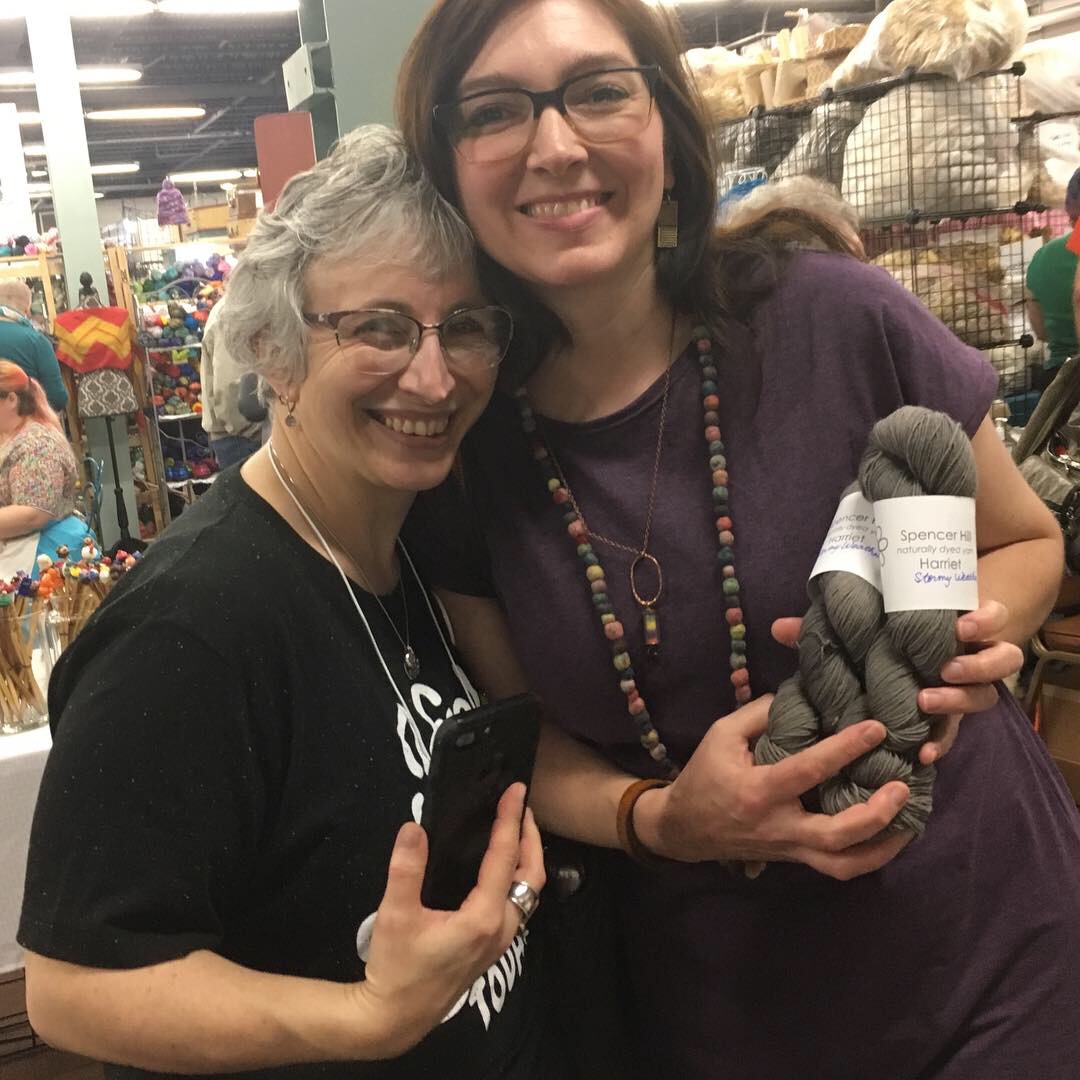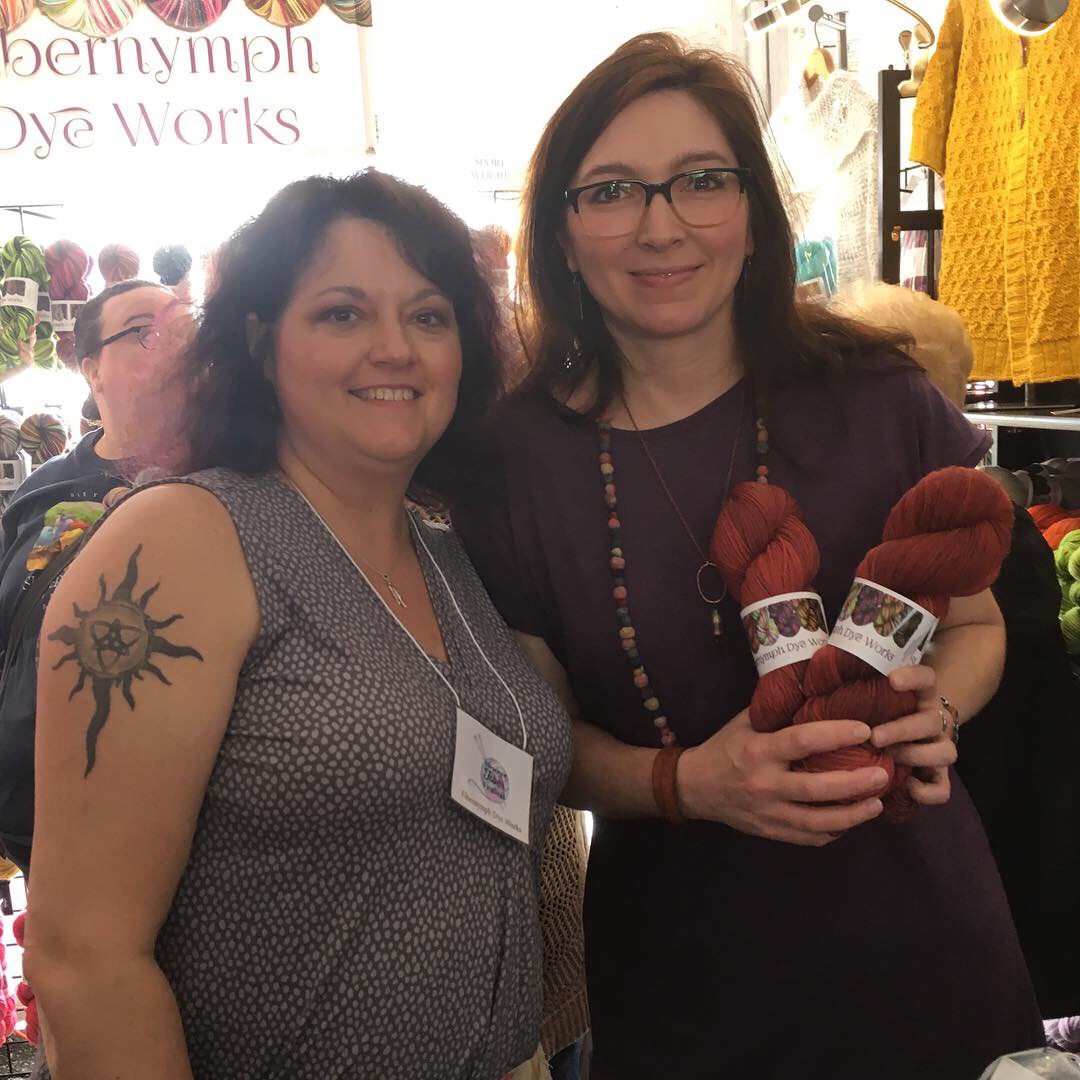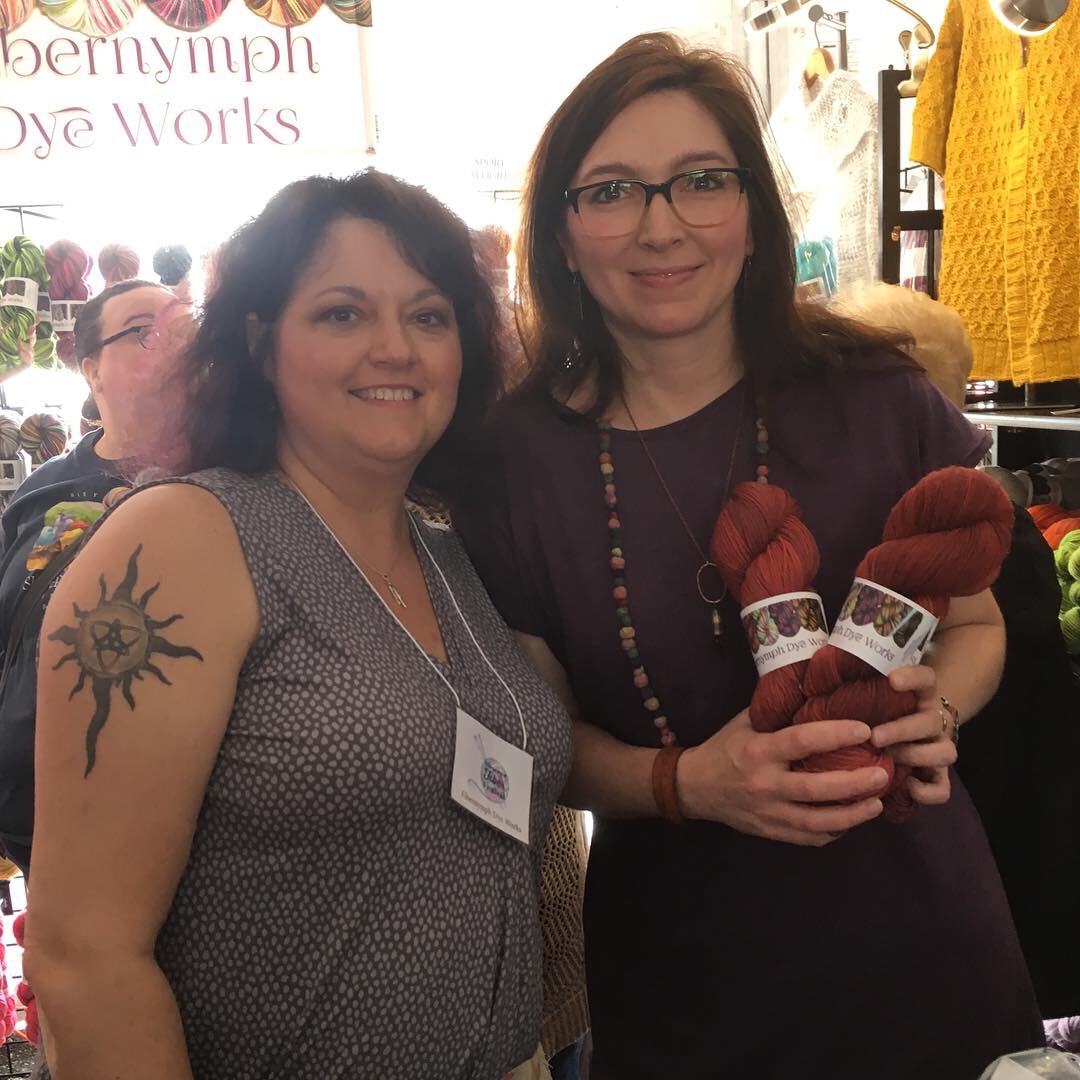 ---
The Front Porch
Ursa by Jacqueline Cieslak (Photos on Rav soon!)
---
Review
Boody Shaper Bra and Padded Shaper Bra
---
And Sew Forth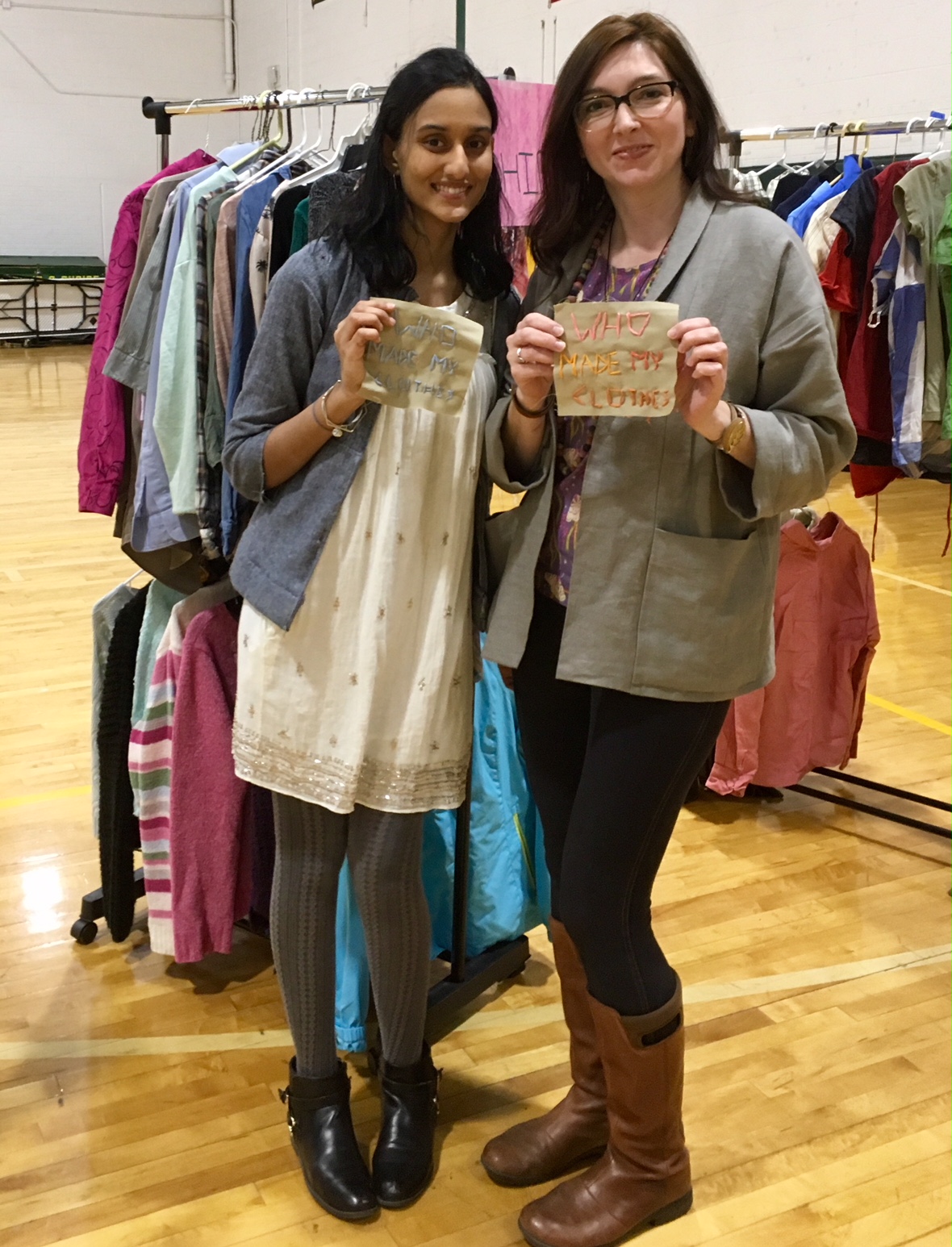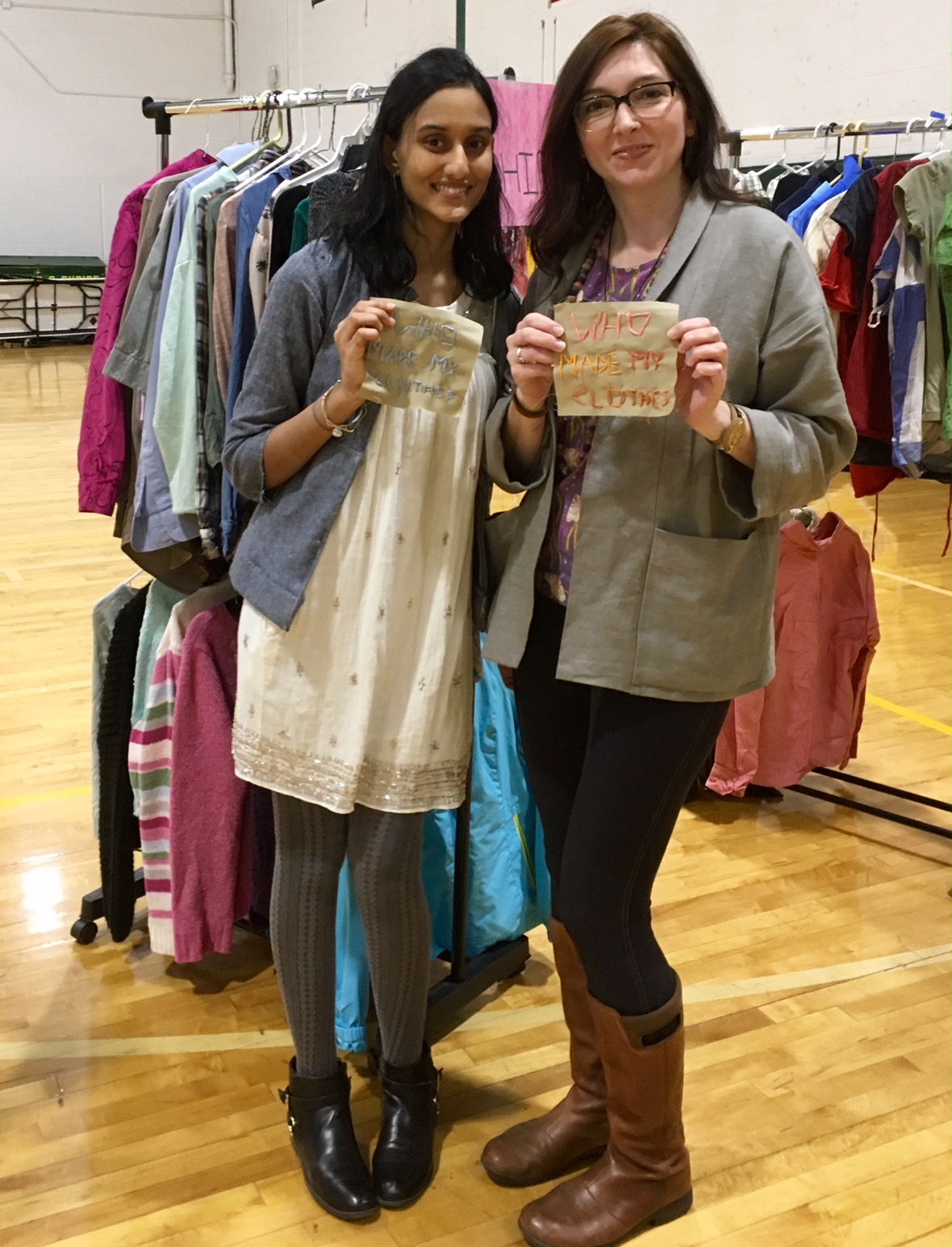 I wore my just-finished New Look unlined jacket in 100% European linen to my student Avni's Ethical Fashion Night lecture and clothing swap.
---
Off the Shelf