Episode 98: Attentive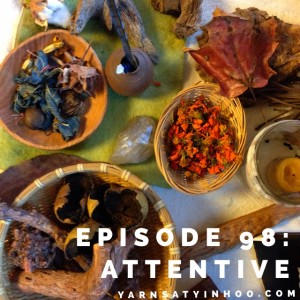 This episode includes the following segments: The Back Porch, The Front Porch, Sheep to Shawl, Ever-expanding Skill Set,  And Sew Forth. Thank you to everyone who has responded with such positive comments to Episode 97. Mom and I had a great time recording the Piecast. Hopefully, you were inspired to open the doors to your baking pantry and try something new, or bake an old favorite. Post photographs of your baking on the #powerpantry thread for November and you'll have a chance to win a $25 gift card to the Three Irish Girls yarn store.
---
Mentioned in this episode:
Craft is a link between contemplation and action.
                                                                                 – D. M. Dooling, introduction to A Way of Working