Episode 3
This week's episode features the following segments: Backstory, Yarn Lover at Large, The Back Porch, The Front Porch, and Double Happiness.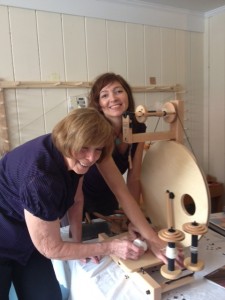 Yarn Lover at Large
A little shop in Frenchtown has nice yarn selection and a wide variety of classes.  Betty is a kind and patient teacher with a lot of expertise.  If you visit The Spinnery, ask about Deadly Dudley; she'll have a great story.  Aside from some timely help with wheel maintenance (that's my Louet on the operating table) I have two tips from the class to pass along.  1) Knit with the yarn you spin.  Now.  2) To improve as a spinner, select a project you want to knit, look up the yarn specifications, and spin for that project.
---
Two finished projects this week.  My Shaelyn shawl, designed by Leila Raabe, is blocking.  Shifting to US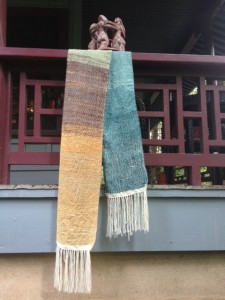 size 6 needles resulted in a much nicer fabric.   And I finally completed my second weaving project and took it off the loom.  The yarn is handspun, made from Into the Whirled fibers made for a spin-along hosted by the Knitabulls podcast.  The photo inspiration was Lavinia's character on Downton Abbey.  I separated the fiber into piles of like color before spinning, and held the yarn double while weaving.  In this photo, the fringe has yet to be cut.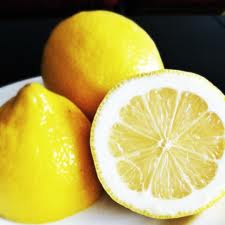 ---
Double Happiness
Three uses for lemons: 1) Combine the entire grated rind and all the juice of one lemon with roasted, peeled eggplant and some salt for a tremendous tapenade.  2) Soak thinly sliced onions or shallots (or garlic) in lemon juice for 15 minutes before adding them to a summer salad. 3) Marinate a lamb steak with the grated rind and juice of one lemon, salt, a splash of olive oil, and a handful of fresh chopped rosemary.  Grill to medium rare.  Let rest for 10 minutes before slicing into thin strips.
Links
Very Pink's entrelac video tutorial