Episode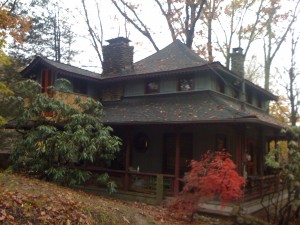 This week's episode includes segments titled: Backstory, A Little Bit of Learning, Ever-expanding Skill Set, The Back Porch, and Gratitude Journal.
Backstory
Here are a few podcasts I enjoy.  I hope you give them a chance and let me know if you enjoy any of them.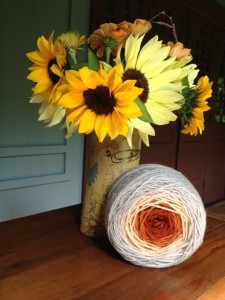 A Little Bit of Learning
This is the book that really has me thinking this week — Quiet: The Power of Introverts in a World that Can't Stop Talking.
Ever-expanding Skill Set
I've been working on my Shaelyn Shawl by Leila Raabe.  After knitting almost the entire shawl, I decided that it looked a bit sloppy on size 9 needles.   So I switched to size 6 and began the shawl again.  For this project, I'm using handspun yarn that transitions gradually from pale gray to deep rust.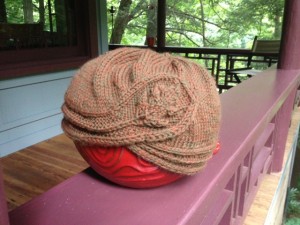 The Back Porch
This week, I completed the Oak Trail cloche by Alana Dakos.  This is a stylish little design and I love the hat.  It's nice to knit such a great design in worsted weight yarn.  There's a great little oak leaf design and overall nice fit.  Here you see it blocking on one of my ceramic porch lamps.
"People generally see what they look for, and hear what they listen for."  — Harper Lee