Episode 258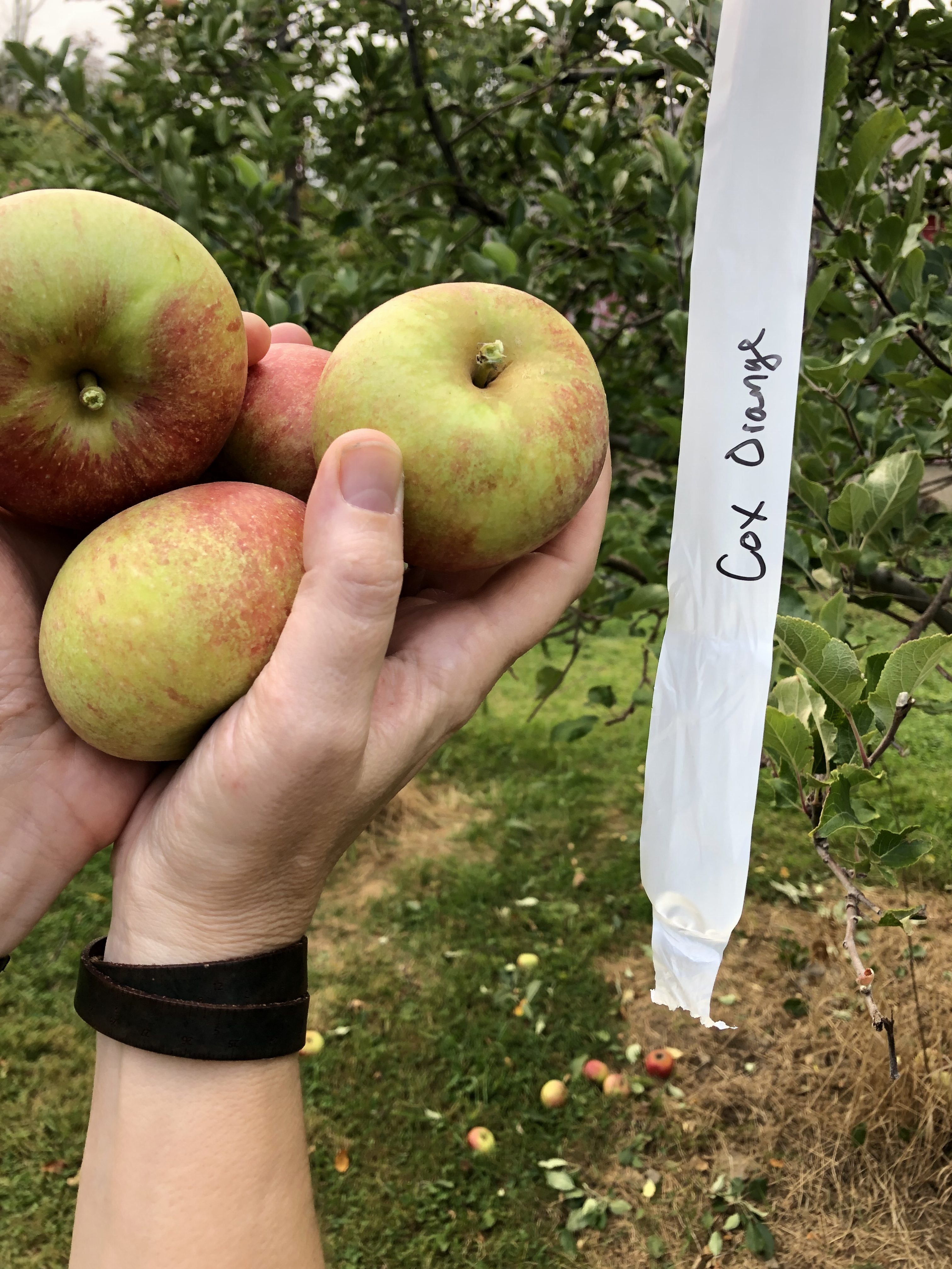 We went apple picking near Kerhonkson, NY.  Determined to remember what we picked, I asked Samuel to photograph apples with their markers.  The Cox Orange Pippin was new to me and a tremendous find, with sweet and tart in each bite and a very nice texture for eating out of hand.
October is National Bullying Prevention Month.  Use your social media platform to share healthy messages, amplify the posts of others, or make a contribution by taking meaningful action.
THE BACK PORCH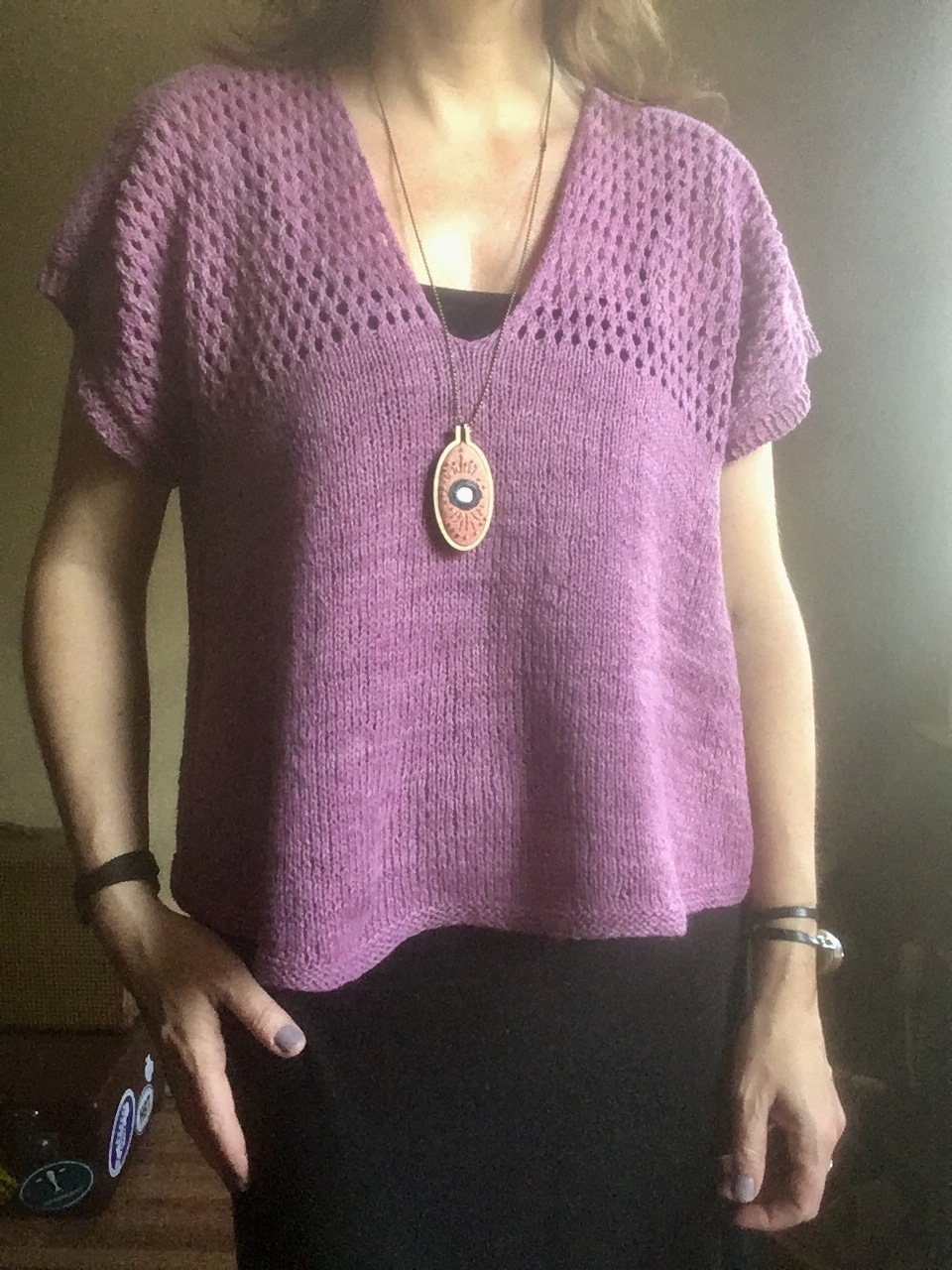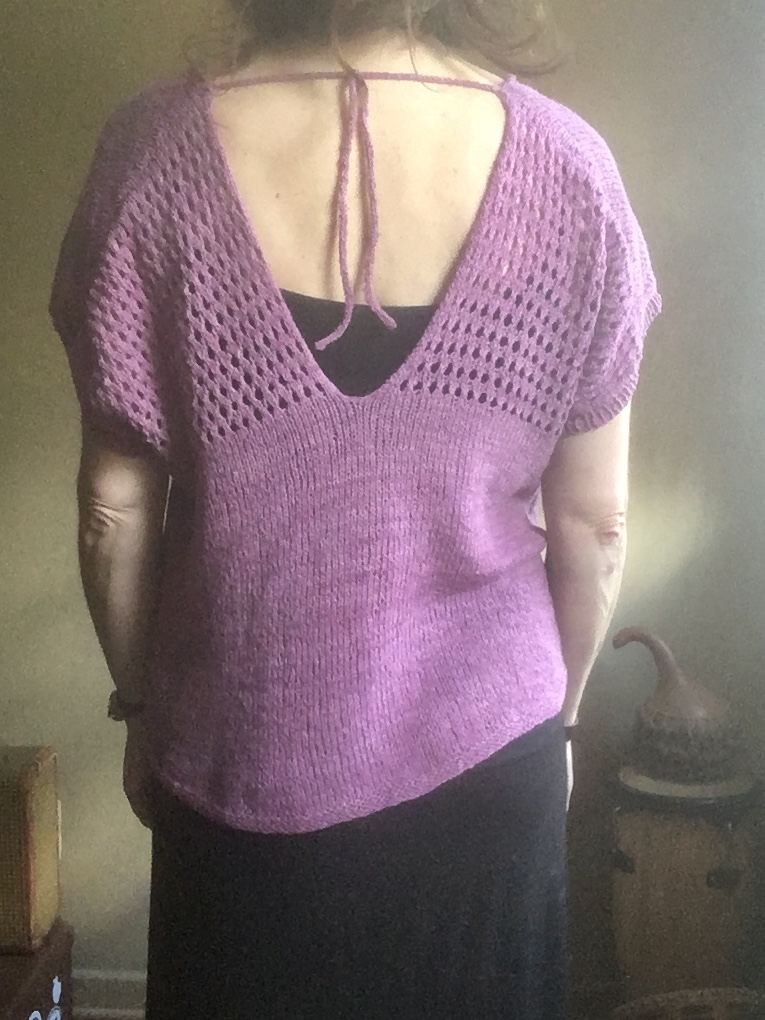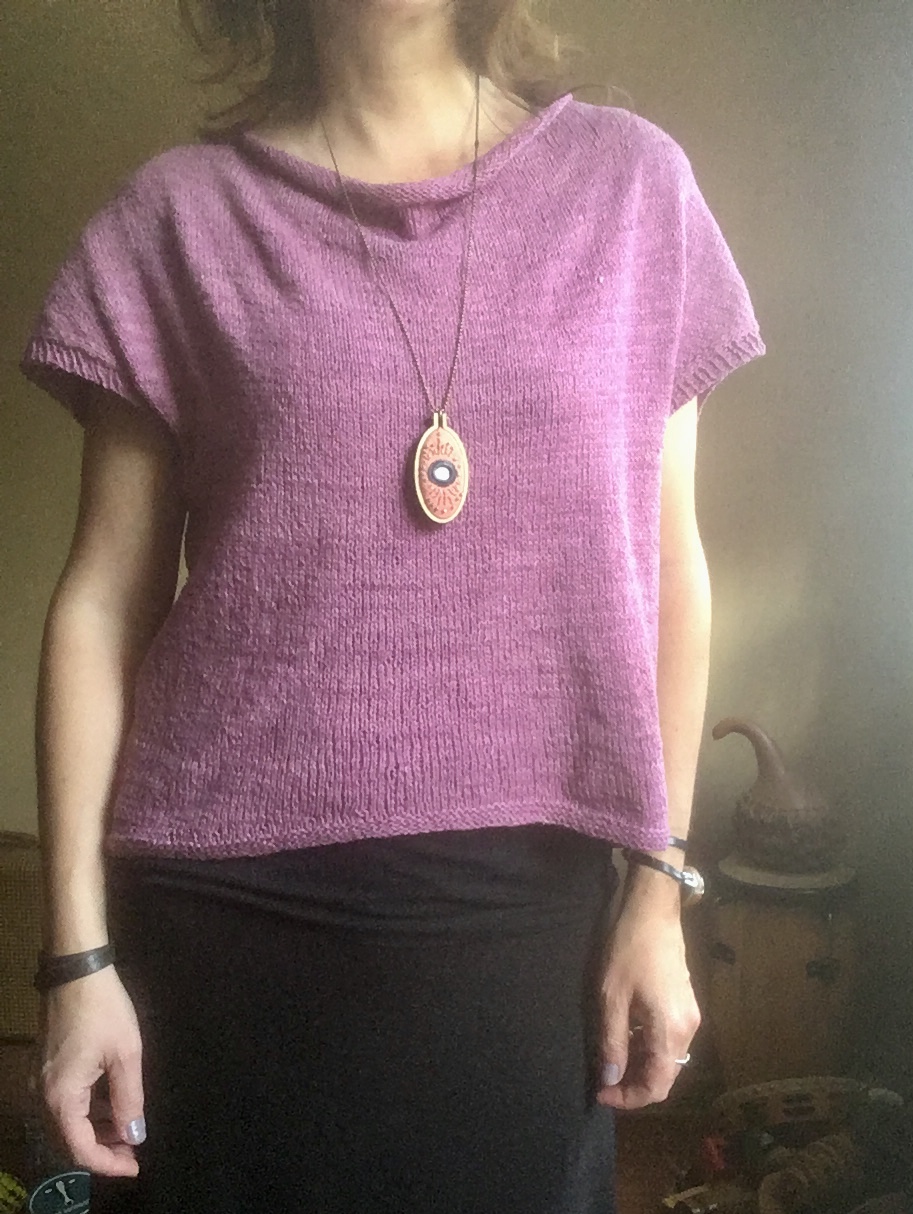 After quite a bit of un-doing and re-knitting, I got a good fit on the Tokonatsu sweater (RAVELRY LINK) designed by Bernice Lim.  I love wearing it with this very special shisha necklace.
THE FRONT PORCH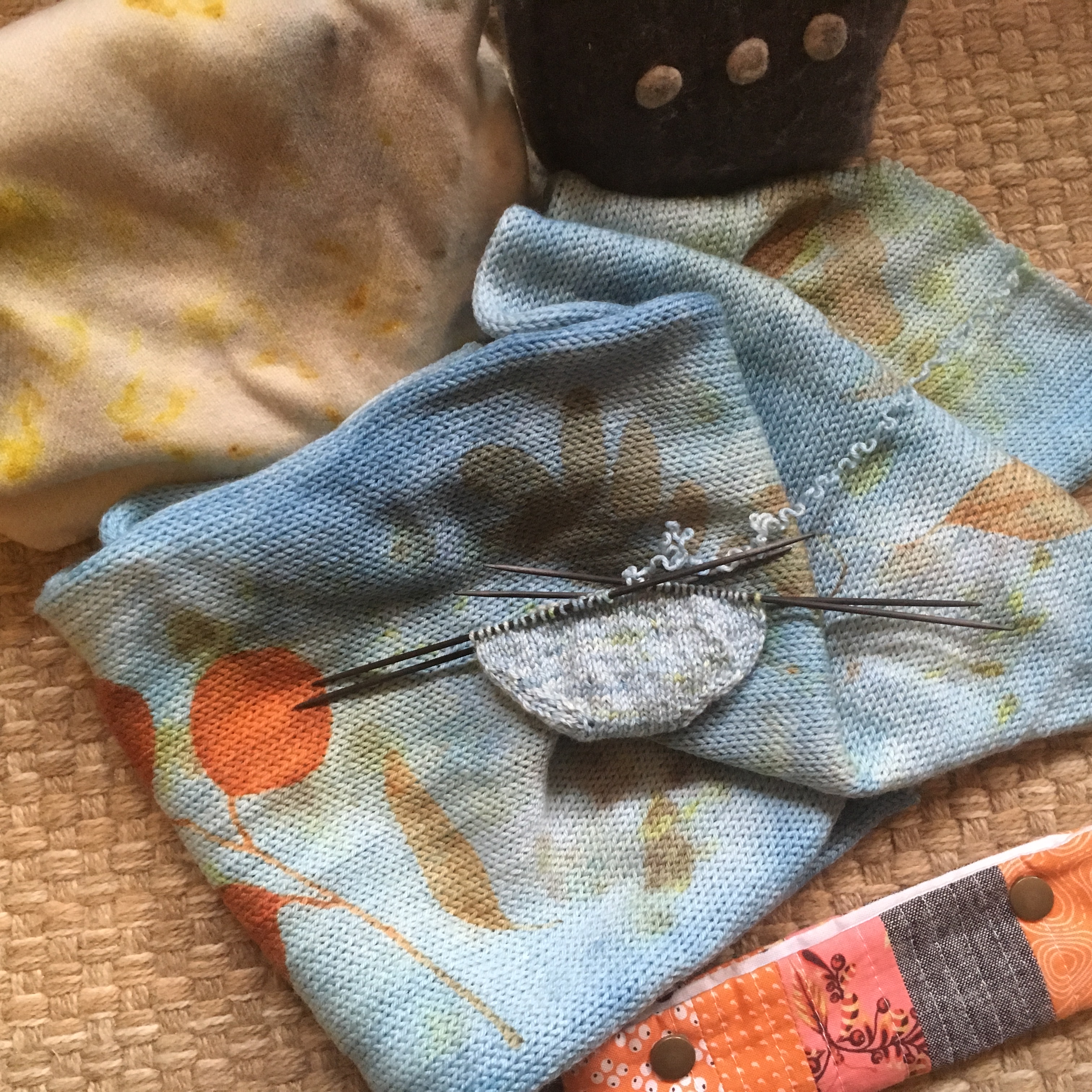 This eco-printed sock blank dyed by ninjachickens has been sitting in my stash for a few years.  It's the first time I've knit from a sock blank and I took out my Blackthorn dpns for the task.  I'm enjoying the colors — like knitting the clear blue sky with colorful leaves falling in the breeze.
EVER-EXPANDING SKILL SET
Sheet Pan Dinner with chicken, apples and Brussels sprouts
AND SEW FORTH
I finished the Moon Phases Cloth Book I've been working on all summer, and dyed up some linen in a walnut bath — destined to become a second Amy Jumpsuit.