Episode 29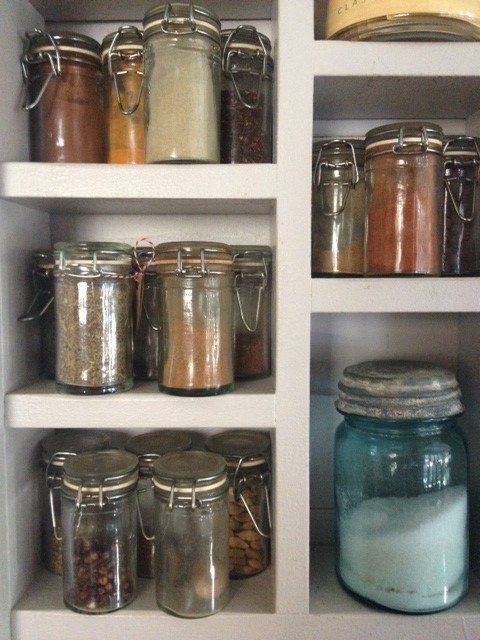 This week's episode includes the following segments: The Back Porch, The Front Porch, Gratitude Journal and Double Happiness.
---
The Back Porch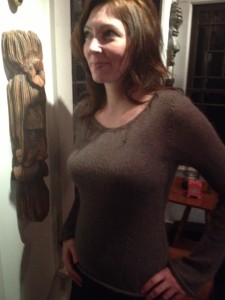 The big news since last week's episode is . . . I knit my first sweater.  I have never felt like anything other than a real knitter.  In my opinion, if you know how to knit and purl, and follow a pattern (any pattern) on your own, you're a knitter.  However, I do feel a special sense of accomplishment after completing this project.  And I'm thrilled to wear the finished sweater.  It made its debut just hours after the seaming was complete and it had been steam blocked.  The pattern is Apocalypta by Amy Herzog, which is found in Knitting it Old School.   I'll be sending my copy of the book to a lucky winner.  Check out this thread on the YAYH blog on Ravelry for details.
---
The Front Porch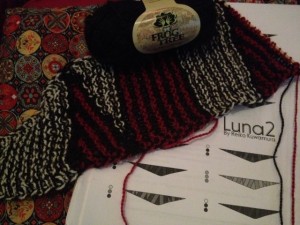 Since knitting a lot in a short amount of time to complete my first sweater, I've been taking it slow for a few days.  One pattern that has been in my queue for awhile is Luna 2, a scarf by Reiko Kuwamura. It features some interesting color work, alternating on the right and wrong sides of garter stitch, and more German short rows.  I've been admiring the projects of others and now I've begun my own version.
---
Gratitude Journal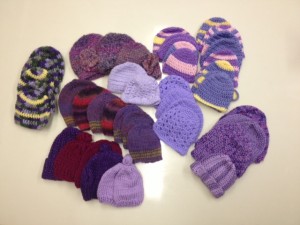 This week, I sent 44 hats to Click for Babies, sponsored by the National Center on Shaken Baby Syndrome.  I knit seven hats in all, and was grateful to my colleagues and students for contributing additional hats for the cause. If you or members of your crafting group are looking for a worthy cause, consider this one. The website provides more information and links to free knit and crochet hat patterns.
---
Double Happiness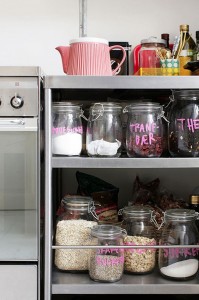 Have you been following Sally Schneider's blog, Improvised Life?  If you haven't, you should be. Just reading blog's manifesto is sure to empower you and get your creative juices flowing.  Recently, the team has added a clever article about collecting an assortment of vintage jars and using them for spices and other bulk ingredients.  It's worth your time to a look. From recipes to craft ideas, to living well in small spaces, this blog is cleverly conceived and clearly archived.
Spices are in the spotlight this month in the Bulk Bins Cook Along.  Share links to recipe ideas, photographs of your spice collection, and other resources on the Ravelry board.
---
A Note about the Show's Theme Music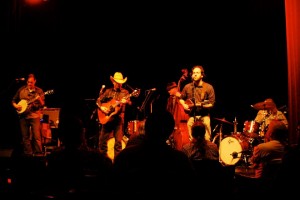 Many listeners have commented on the theme song that plays at the beginning and end of each episode.  The song, Saweeet, was written by my partner and my co-inhabitant of Yin Hoo, Samuel.  The lyrics are inspired by our home, a rustic, 1922 replica of a Chinese tea pavilion. Samuel's band, Bovine Social Club, has recorded a version of the song, and the lyrics can be found on the band website.  You can LIKE the band's page on Facebook in order to receive notices for upcoming shows.
So often, we think that making a difference involves spending a lot of money, or investing a lot of time.  It doesn't have to.                              
  — Morristown Fiber Fairy