Episode 228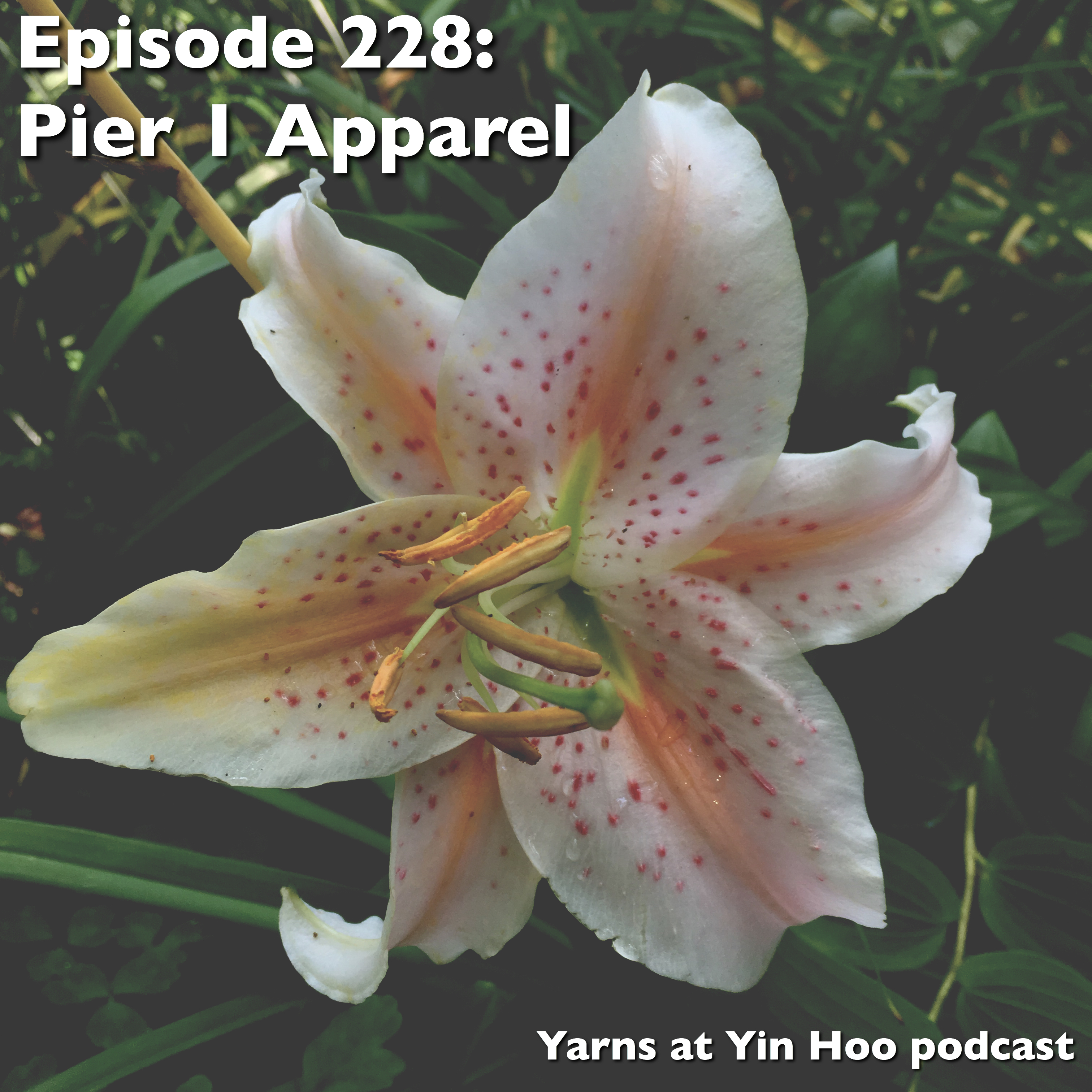 A finished sweater,  progress on a sock spin, and a new source for fabric to make a wearable muslin!
---
The Back Porch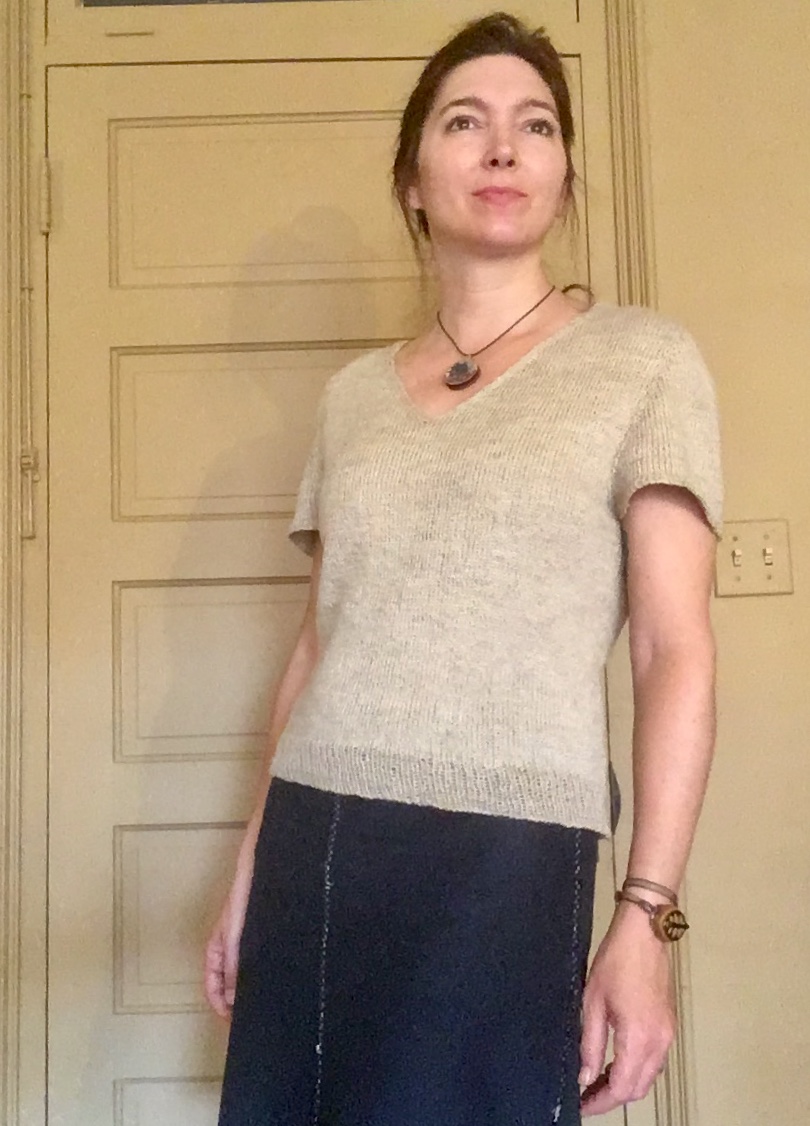 Niamh by Isabell Kraemer
---
Tour de Fleece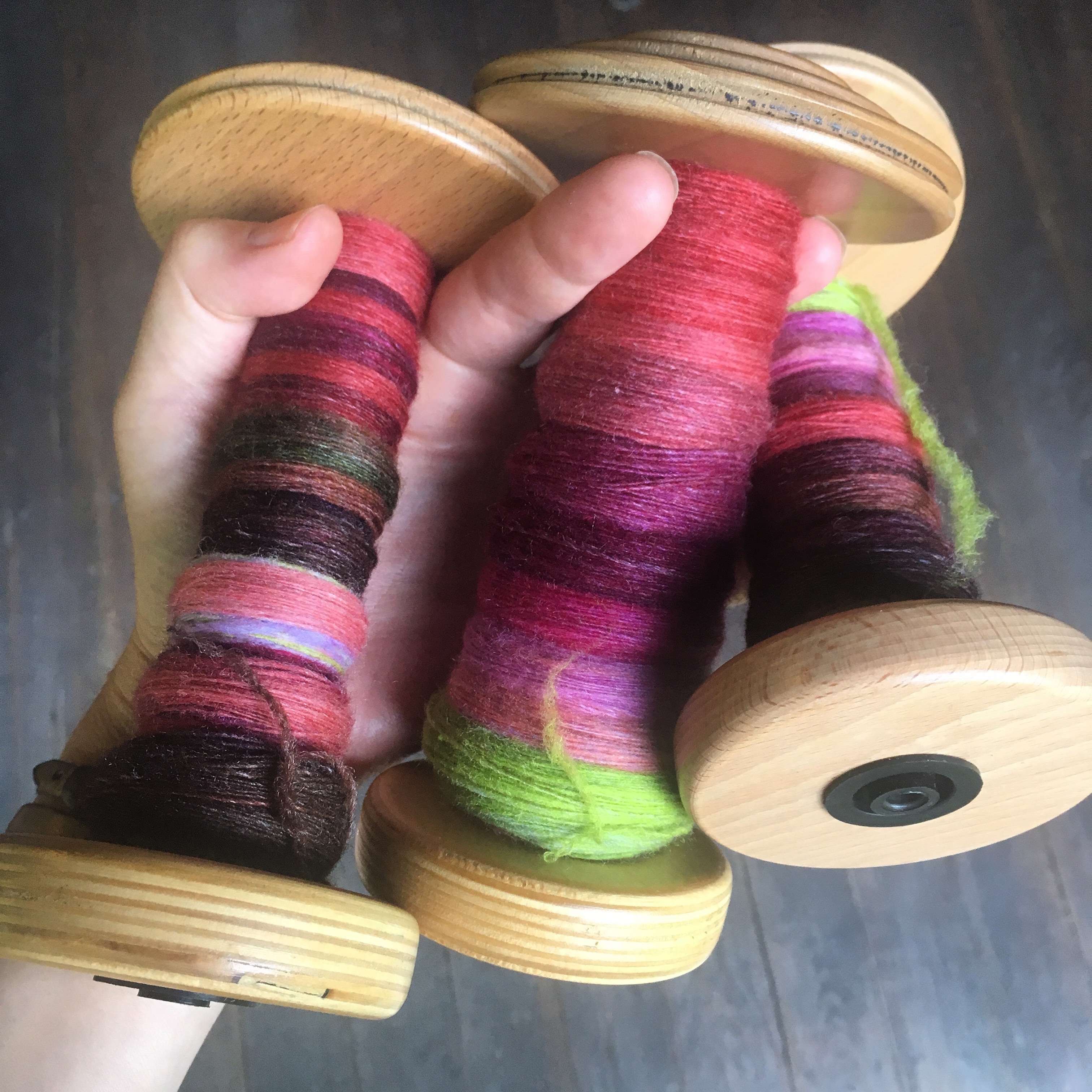 I'm spinning for sock yarn on my Louët S10 DT using beautiful fiber from Inglenook Fibers.
Interweave article by Star Athena
---
And Sew Forth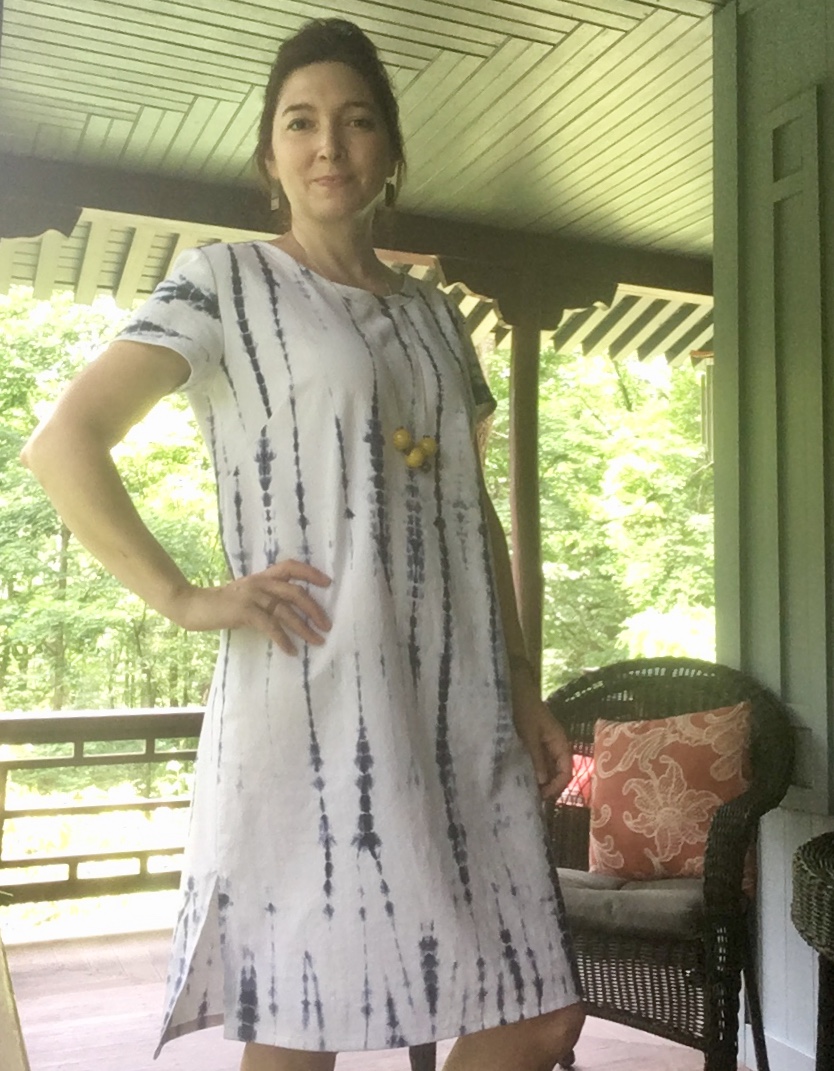 The pattern is the Camber Set by Merchant & Mills.  The fabric is salvaged from a Pier 1 Shibori Throw on deep discount.  I modified the dress by shortening slightly and adding side vents.
Future sewing project: Cal Patch's Draft and Sew Wide Leg Pants on Creativebug
---
Off the Shelf
This week I read from an essay titled "Landing on a Dream: The Moon in Poetry" by Austin Allen.