Podcast: Play in new window | Download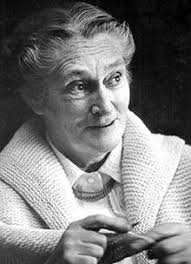 ELIZABETH ZIMMERMANN AND THE EMERGENCE OF CRITICAL KNITTING
PART 3
In the third part of  an eight-part series with Dr. Lilly Marsh, we learn how Elizabeth Zimmermann's desire for quality materials evolved into a business opportunity. We also hear about her participation in the Wisconsin State Fair and her ongoing (and ever-shifting) membership in the Wisconsin Designer Craftsman organization.
There is an ongoing discussion on this Ravelry thread, where Dr. Lilly chimes in.  We have begun a Baby Surprise Jacket knit along and will continue knitting and chatting about this very clever design until the series concludes.
Many of you have expressed your gratitude for this in-depth exploration of Elizabeth Zimmermann's life and your wish to make a contribution to our efforts.  A donation to the Hudson Valley Textile Project is an excellent way to honor our work and to promote sustainable textile production in the region where we live and work. At the top of this episode, Dr. Lilly shares some exciting news about the passage of NYS Legislature Bill s3396, which establishes  that the New York state animal and plant fiber program will now be part of the New York state Grown and Certified Program! Your contribution to HVTP will be a means of promoting the efforts of fiber producers in the Hudson Valley.
Studio Craft, Professionalism, and Instituted Identity
images provided by Dr. Lilly Marsh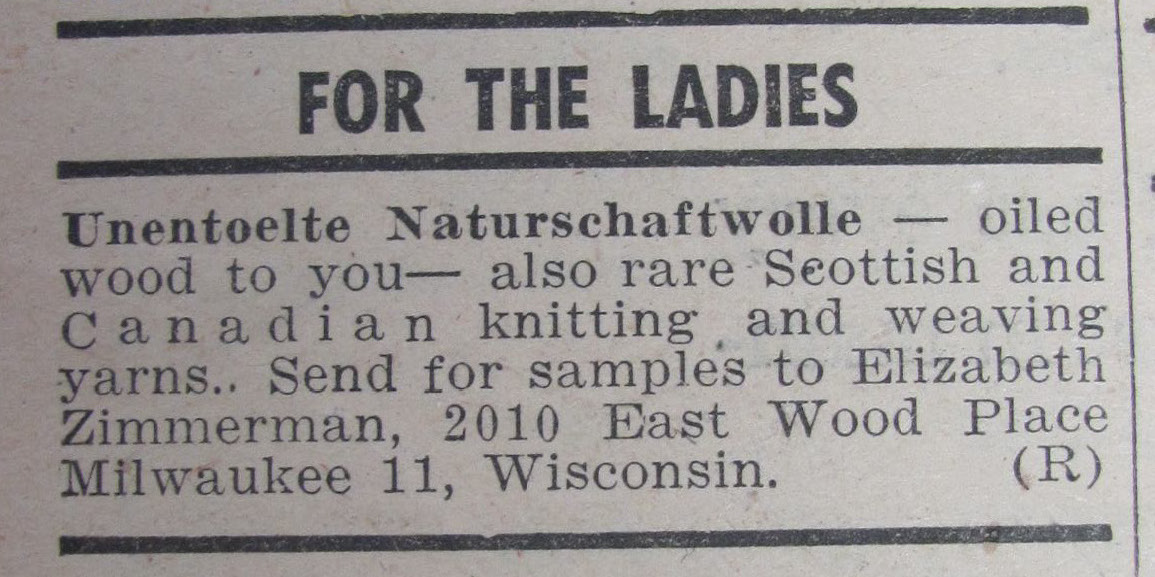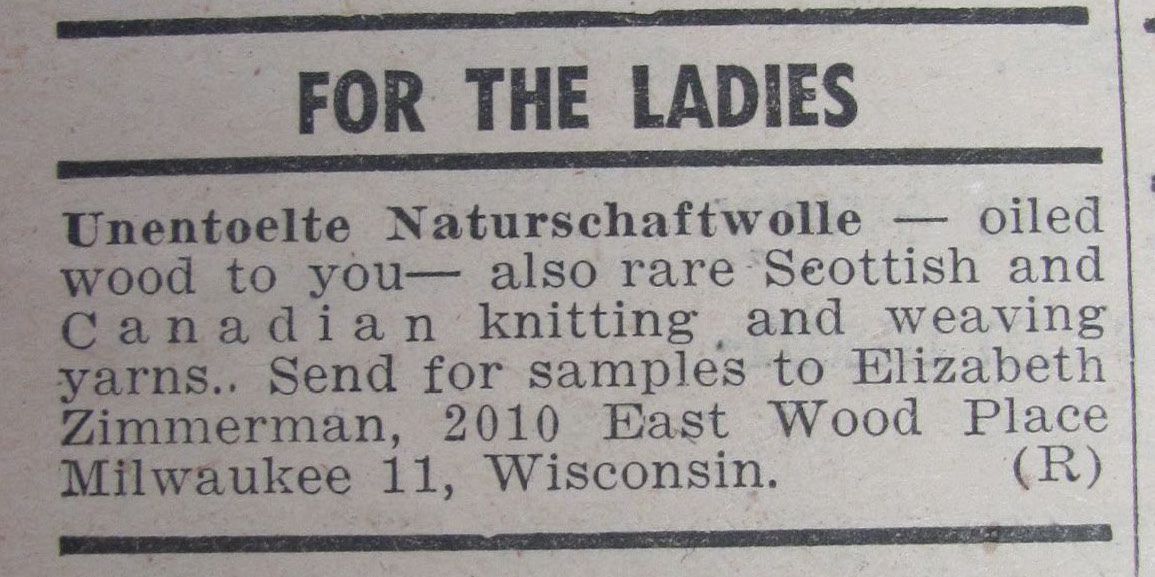 An advertisement in the October 1956 New Hope Gazette.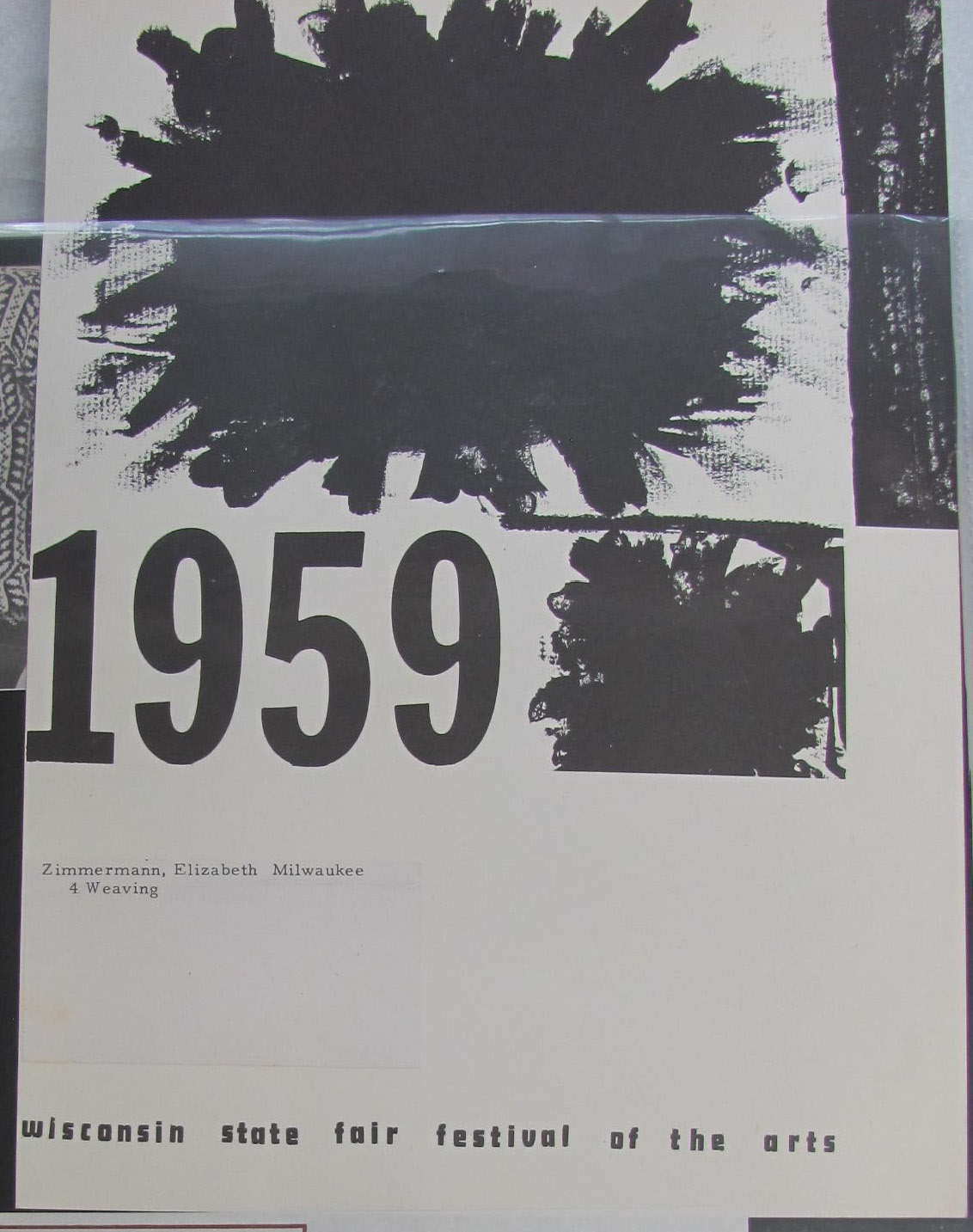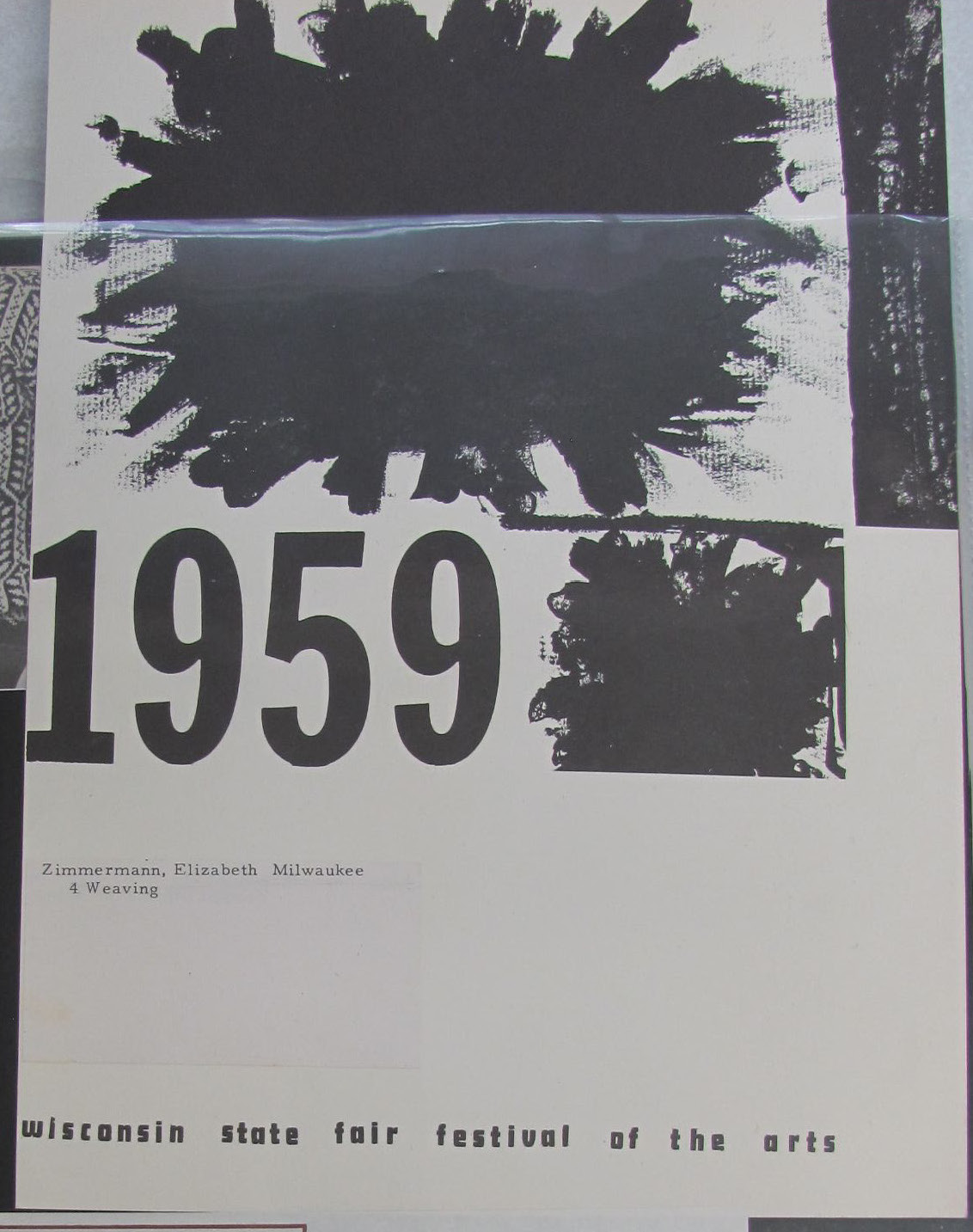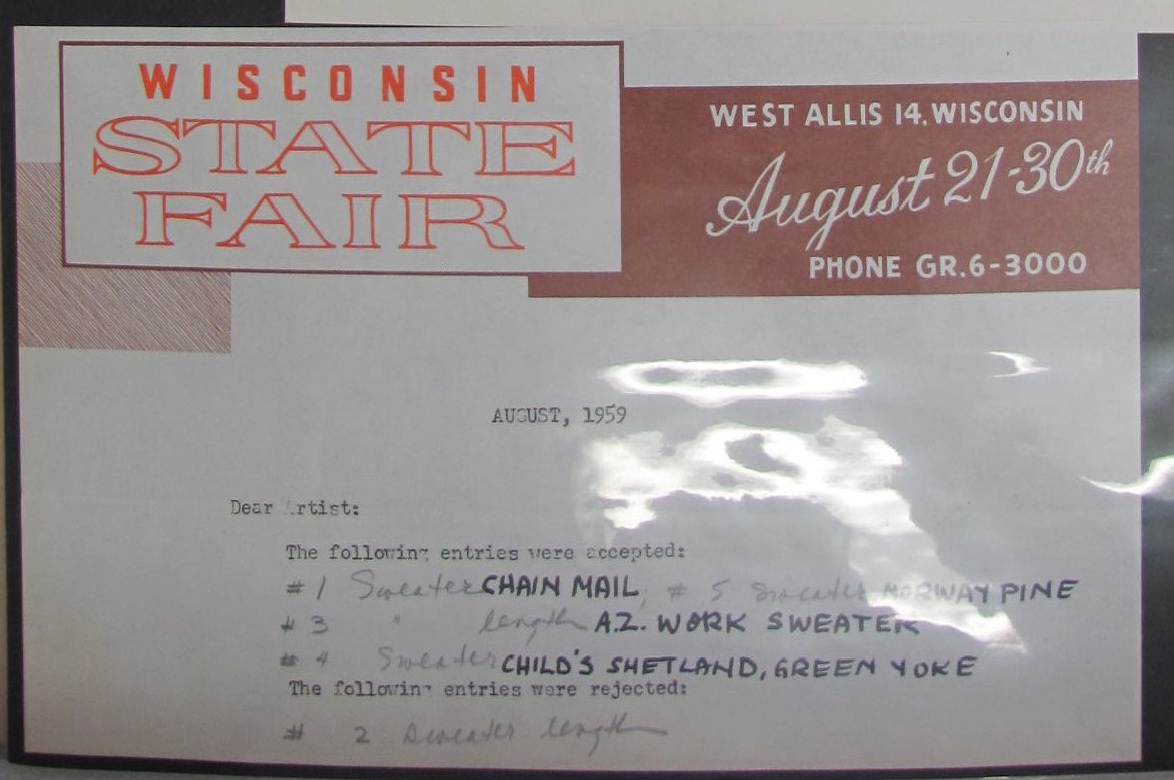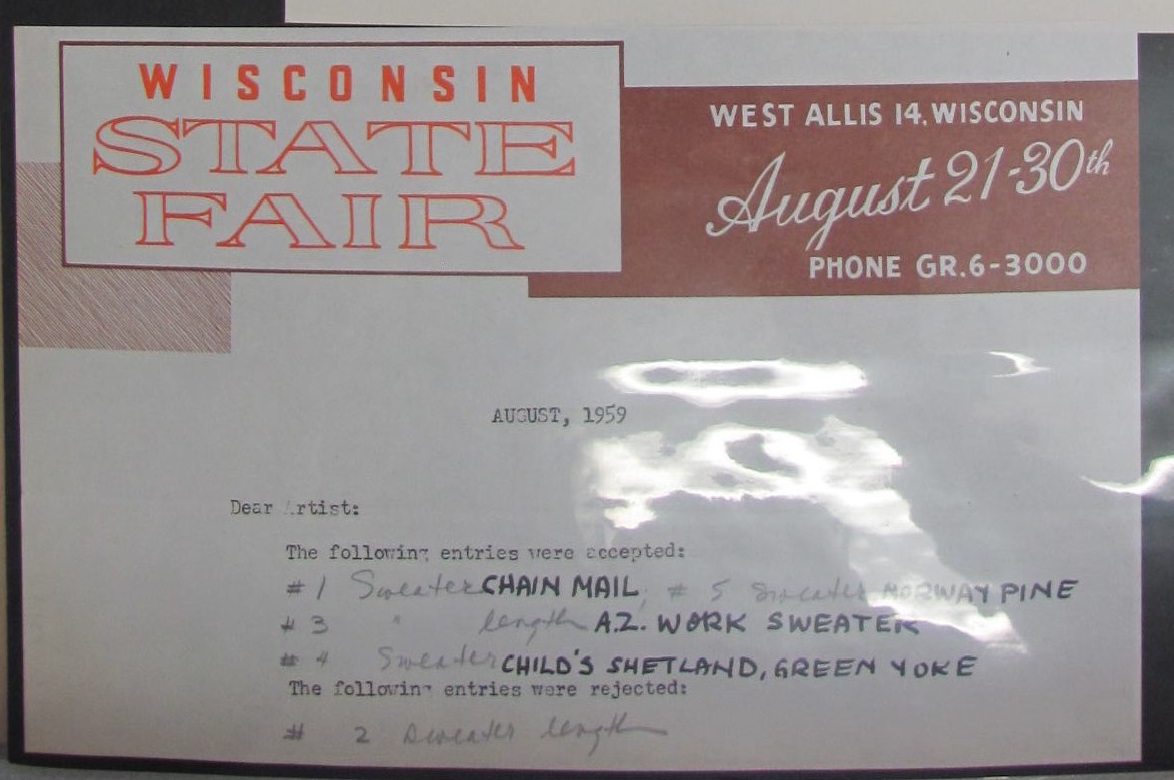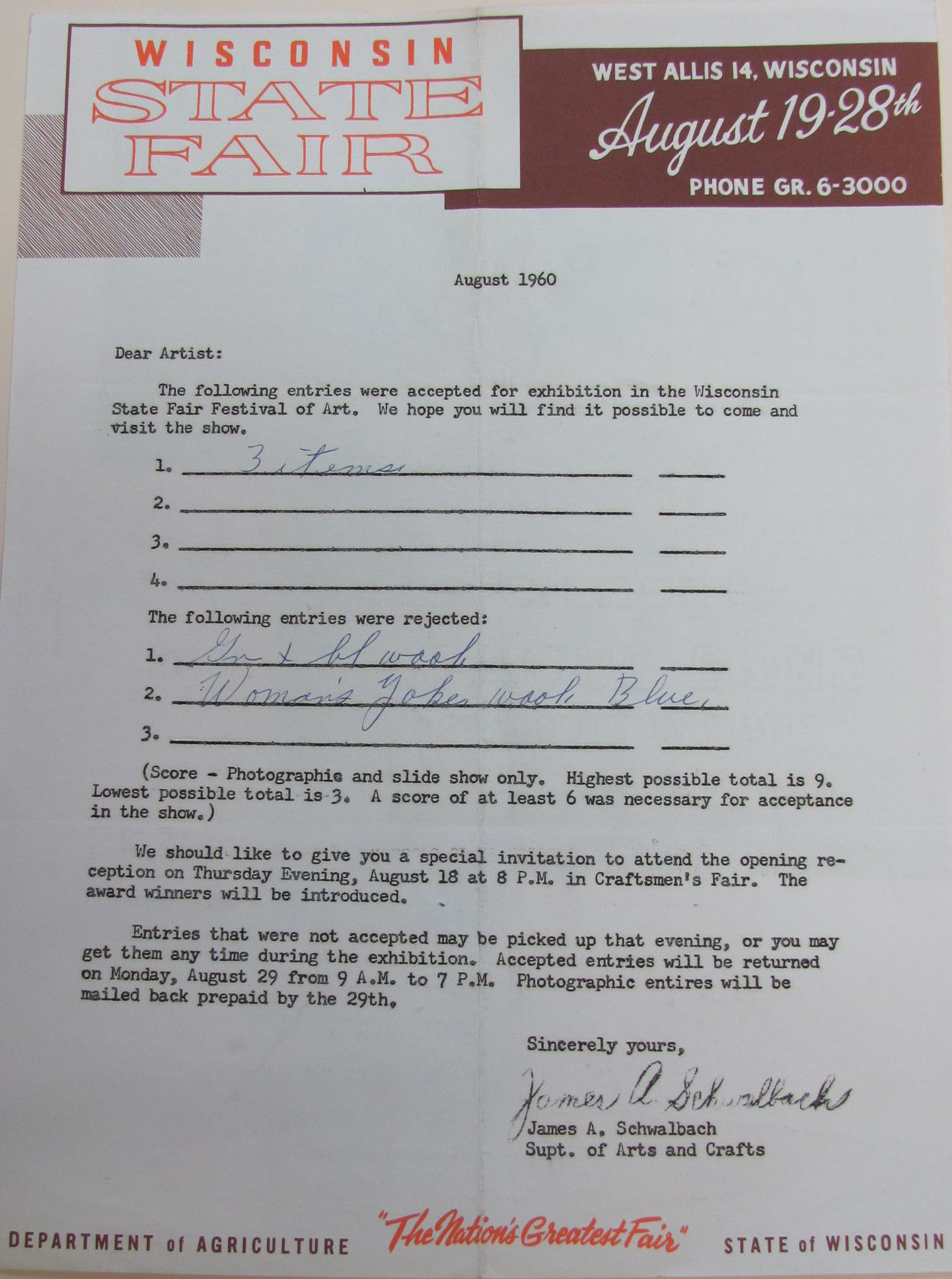 Program and entry cards from the Wisconsin State Fair.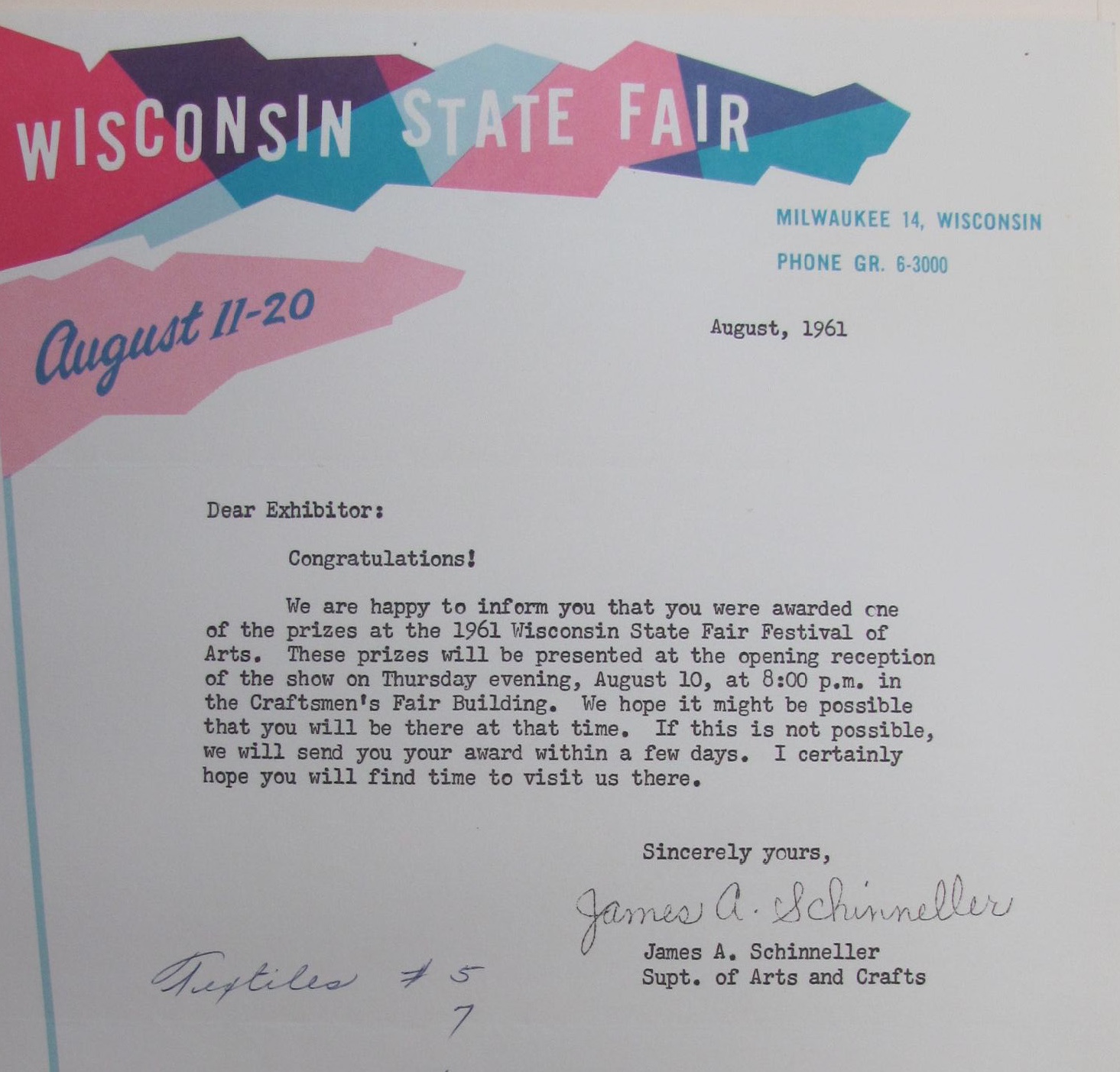 1961 recognition of award and invitation to the opening reception.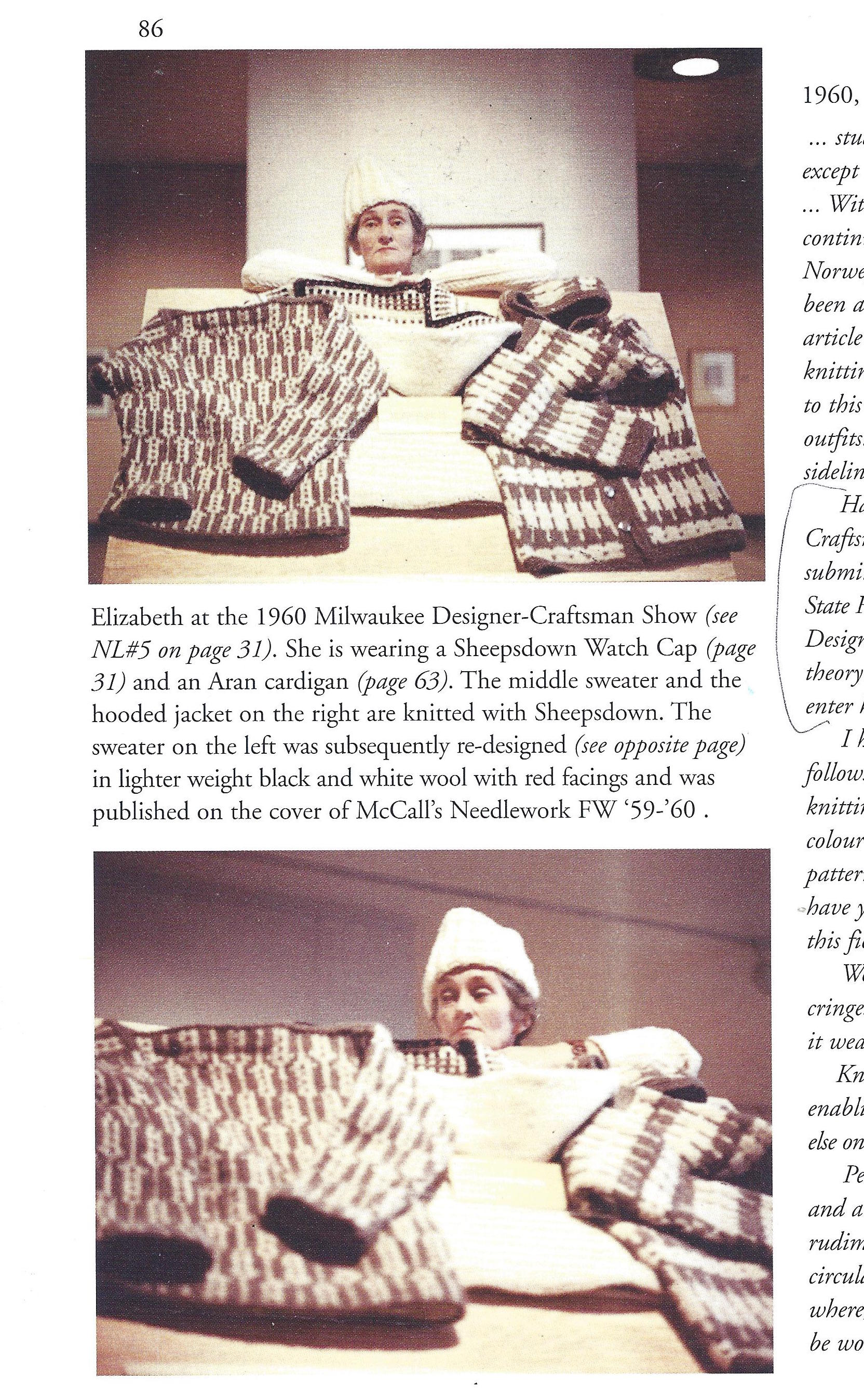 The image Dr. Lilly muses about at the conclusion of this episode, in which Elizabeth poses with entries to the 1960 Wisconsin Designer-Craftsman Show.  The page is scanned from The Opinionated Knitter.