Episode 53: Extant of Autumn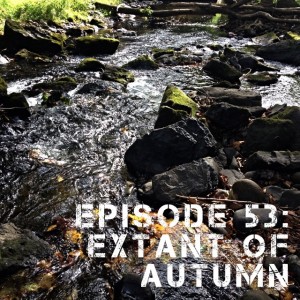 This episode contains the following segments: On the Porch, Ever-expanding Skill Set, Yarn Lover at Large, and Off the Shelf. Thank you to everyone who has been in touch with me over the past few weeks. Yarns at Yin Hoo has a vibrant audience ready to share exciting ideas and supportive feedback. Introduce yourself on the Ravelry
welcome board
, leave a comment on this blog post, or send me a personal message. Thank you for comments and feedback.    
LISTEN:
---
On the Porch
Polwarth / silk fiber in the Rooftop colorway from Three Waters Farm
Clincher by Ash Kearns in Apothecary Yarns sock yarn in the Trident colorway
Batad by Stephen West in a combination of handspun and Berroco Ultra Alpaca Light
Planorbis Corneus Shawl by Hunter Hammerson in Creatively Dyed Yarns worsted yarn
Ever-expanding Skill Set
New recipe / menu idea: Hope Club Canapés
Yarn Lover at Large
New Jersey Sheep & Fiber Festival
Maggie Jackson fashion show and workshops at Mountain Knits and Pearls
The Knitmore Girls' director's cut with Maggie Jackson
Off the Shelf
This week I read a passage from Chapter 10 of Jane Austen's Persuasion.