Episode 299
Updates on my Rhinebeck sweater and coordinating skirt. Plus, en plein air "painting" with felt, my version of fig financiers and a poem by Jane Hirshfield.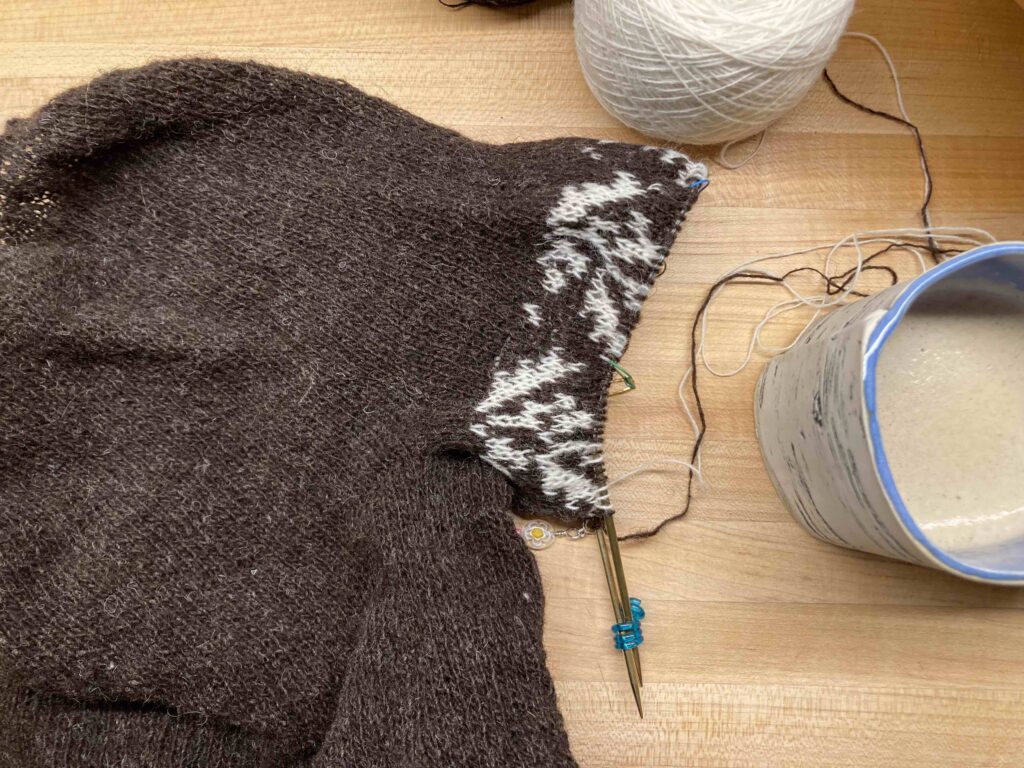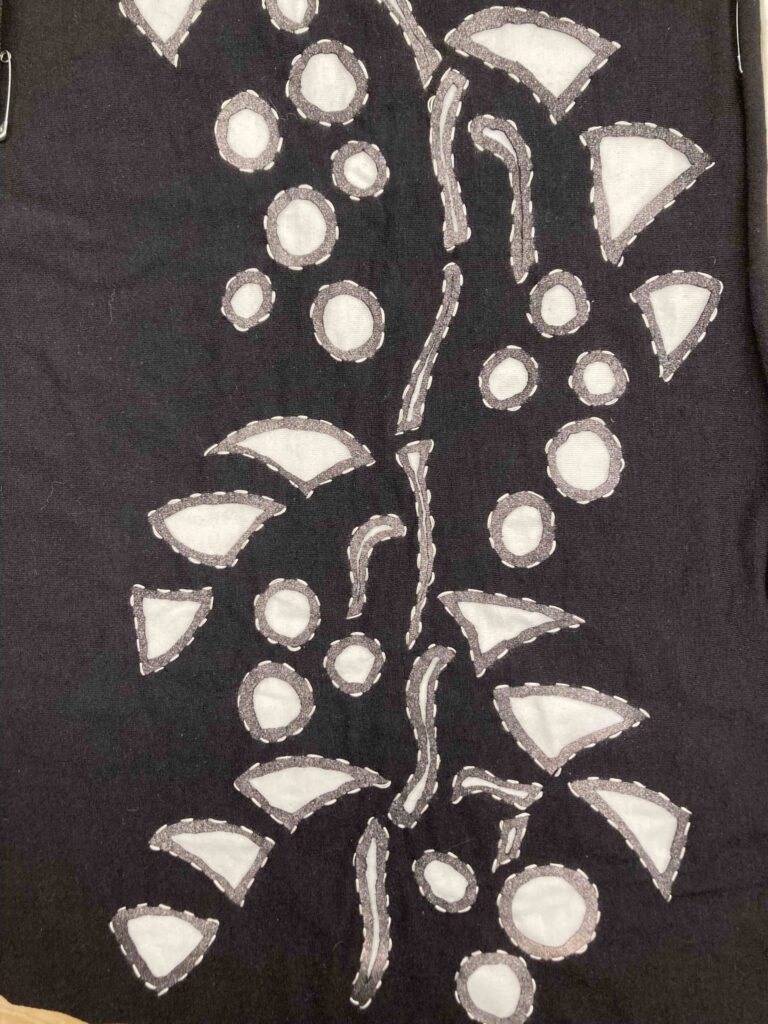 ---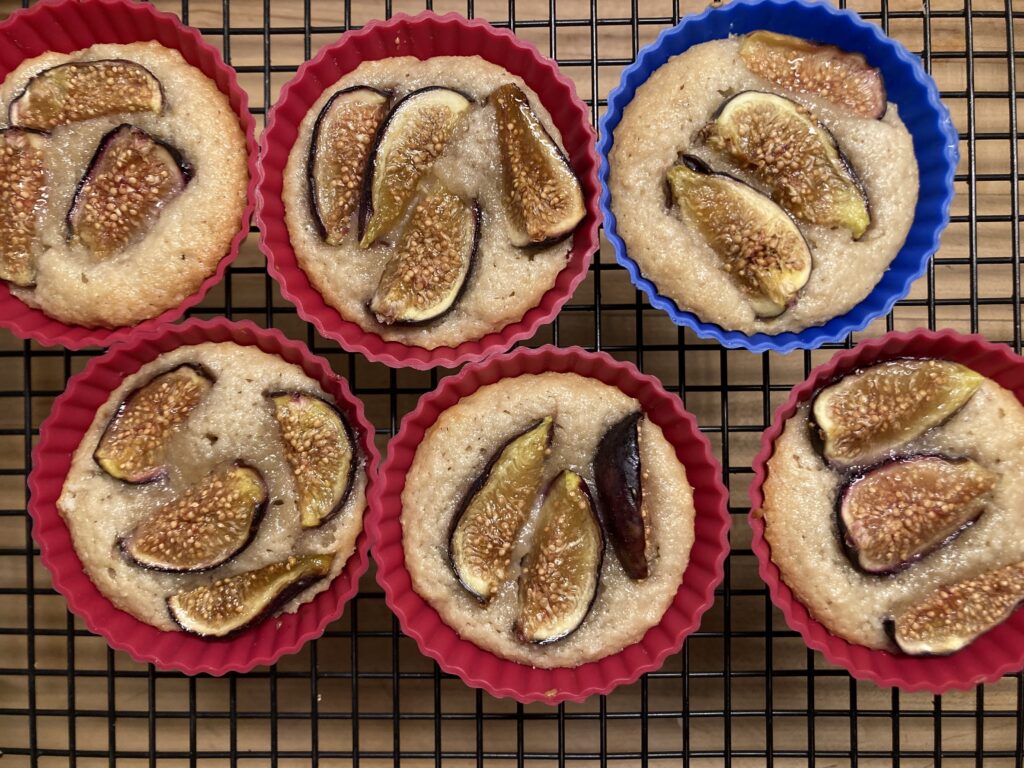 Fig Financiers
oven 350
In a large bow, sift together 1 c almond flour, 1/4 c powdered sugar, 1/4 c granulated sugar, pinch salt.
In a small bowl, add 3 tblsp melted butter to 1/4 c sunflower seed butter, almond butter or tahini. Stir to combine into a smooth consistency. Add 1/2 tsp almond extract. Set in fridge to chill.
Beat 2 egg whites to stiff peaks. I add a pinch of cream of tartar to keep them inflated.
Remove butter mixture from fridge and stir it into flour mixture. It will look like a lumpy mess. Don't worry.
Fold egg whites into batter. Keep working until you have a smooth consistency and try not to beat all of the air out of the whites.
Spoon mixture into silicone muffin cups (this makes 9-10). Top each with several slivers of sliced fresh fig.
Bake for 18-22 minutes.
---
"The Problem" by Jane Hirshfield