Podcast: Play in new window | Download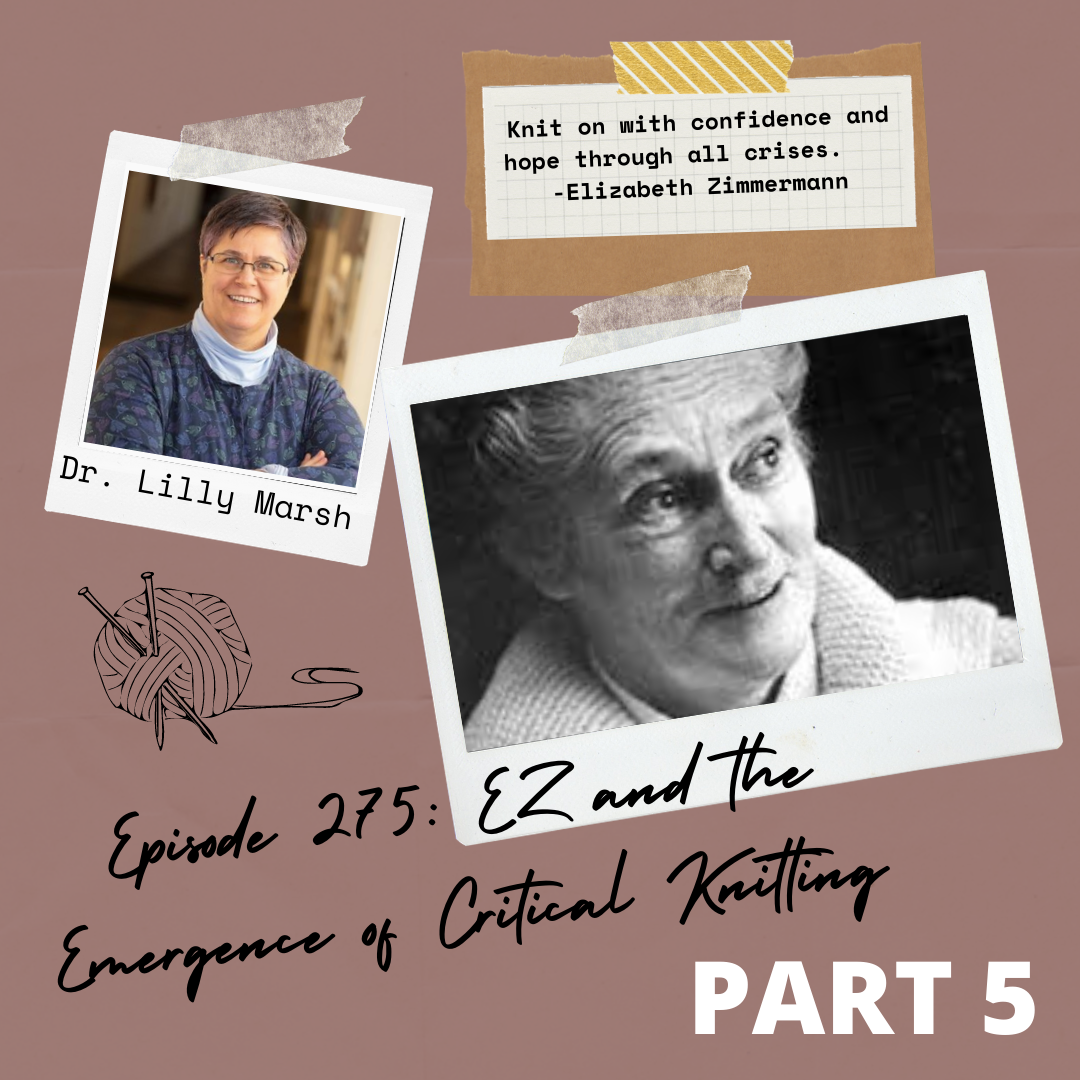 This episode centers on discussion of Elizabeth Zimmermann's newsletters — how they evolved over time from a sales list to the biennial publication Wool Gathering; how they became a means for EZ to share knitting designs and variations in template form; and most importantly,  how the newsletters helped to make a growing knitting community visible to itself.  Dr. Lilly Marsh, engaging and entertaining as ever, shares evidence and details from her research.
---
Dr. Lilly has shared a slideshow of images featuring EZ's published patterns. You can find a video of the slideshow on YouTube.
Comments are welcome!  You are invited to post your comment to this blog post.  You may also contact Dr. Lilly via her website, Lilly Marsh Studios.  Finally, there is a thread with lively chatter on the Yarns at Yin Hoo group on Ravelry.
---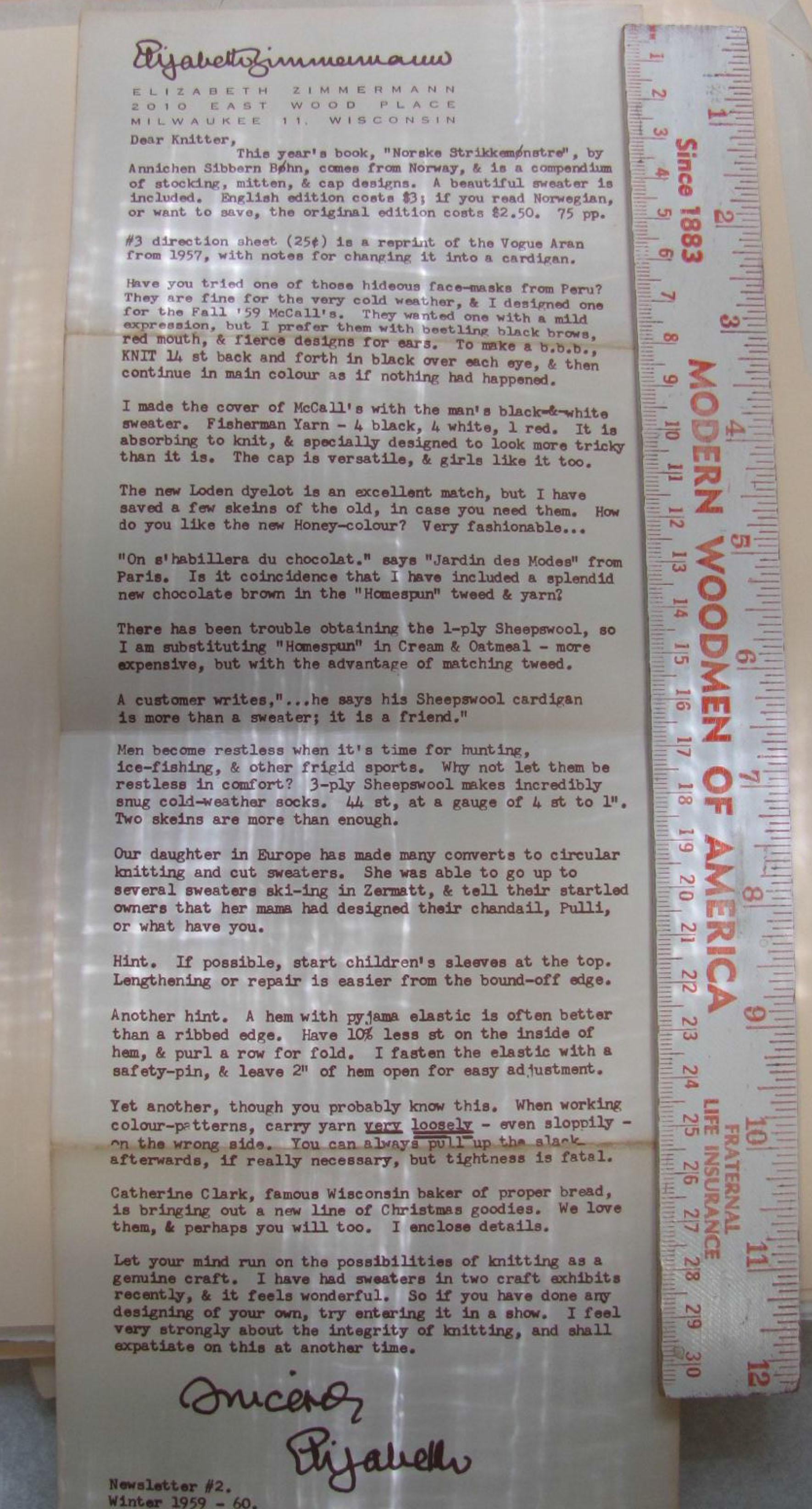 The "Dear Knitter" salutation, as well as the long, narrow size produced on off-cuts of paper from a local printer, are evident in this photograph of Newsletter #2, Winter 1959.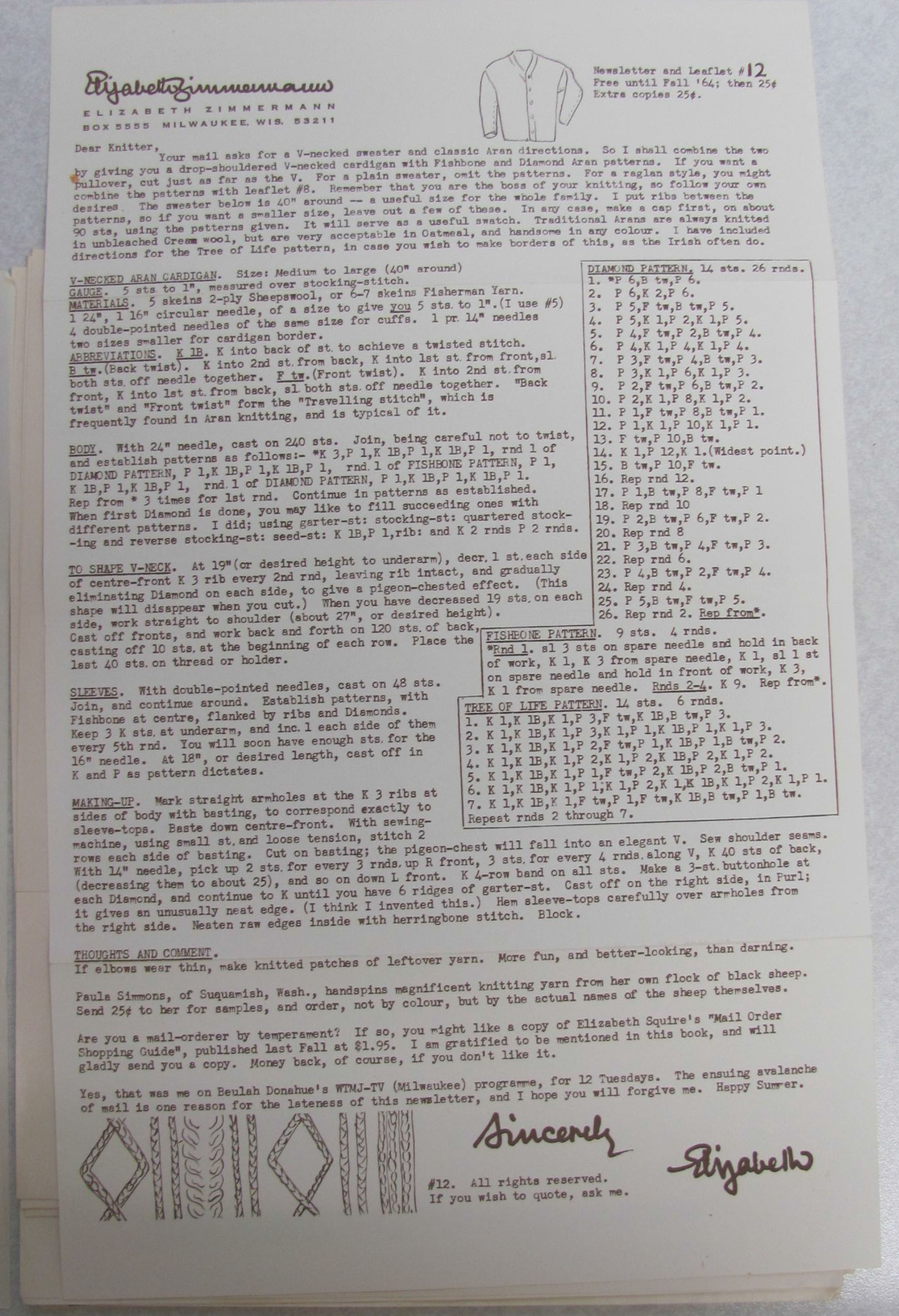 Newsletter #12, which includes a steeked Aran V-neck pattern. Illustrations of the cables were hand-drawn by Elizabeth.