Podcast: Play in new window | Download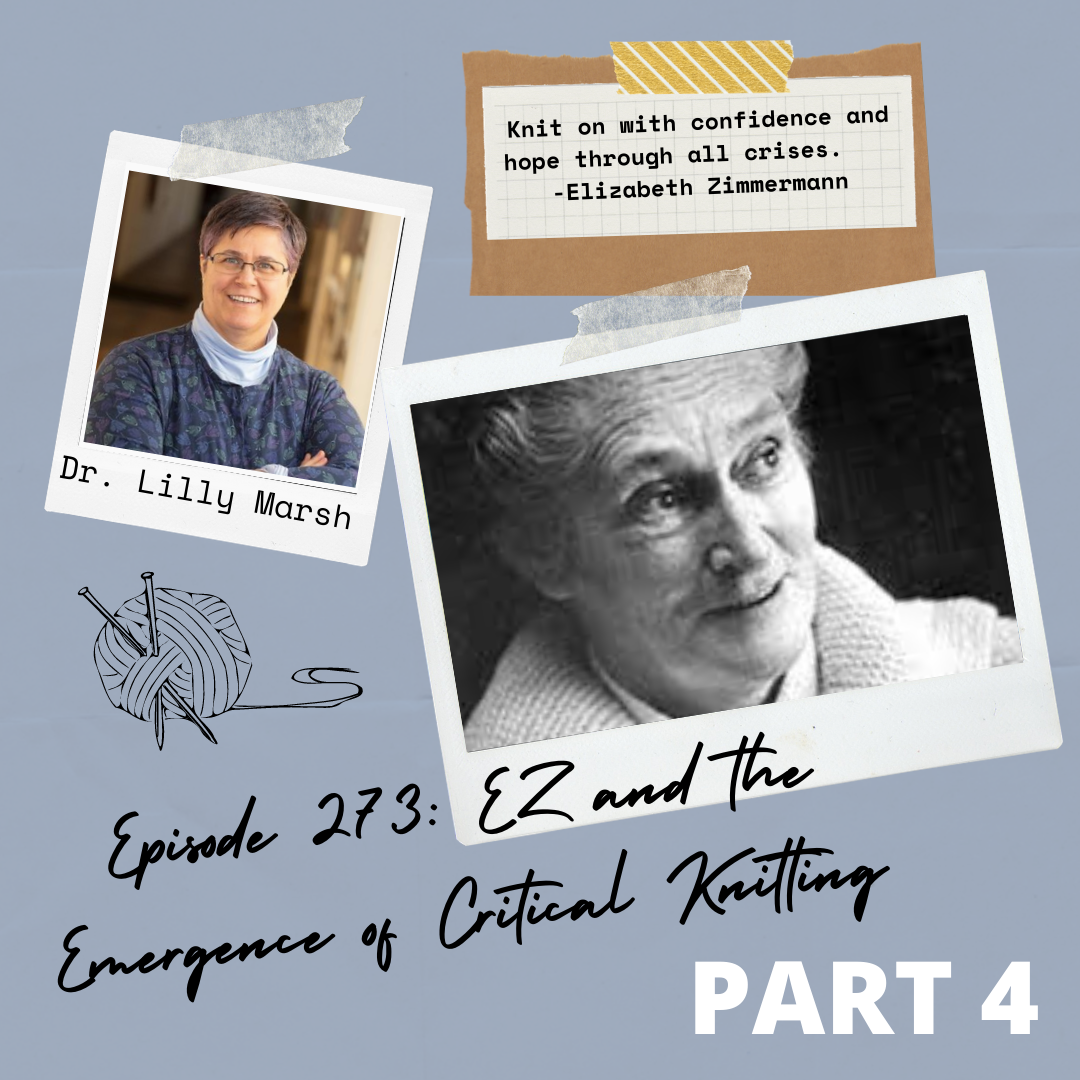 This episode is focused primarily on Zimmermann's early work with industry and how she managed a parallel track between developing her own mail order yarn and design publication business with her increasingly critical work within industry spaces and practices.  Dr. Lilly Marsh shares some gems from her research, including excerpts from local newspaper articles, and snippets from "the lost document" that reveal her deepest desires for fostering a knitting community.
---
Dr. Lilly has shared a slideshow of images featuring EZ's published patterns. You can find a video of the slideshow on YouTube.
Comments are welcome!  You are invited to post your comment to this blog post.  You may also contact Dr. Lilly via her website, Lilly Marsh Studios.  Finally, there is a thread with lively chatter on the Yarns at Yin Hoo group on Ravelry.
---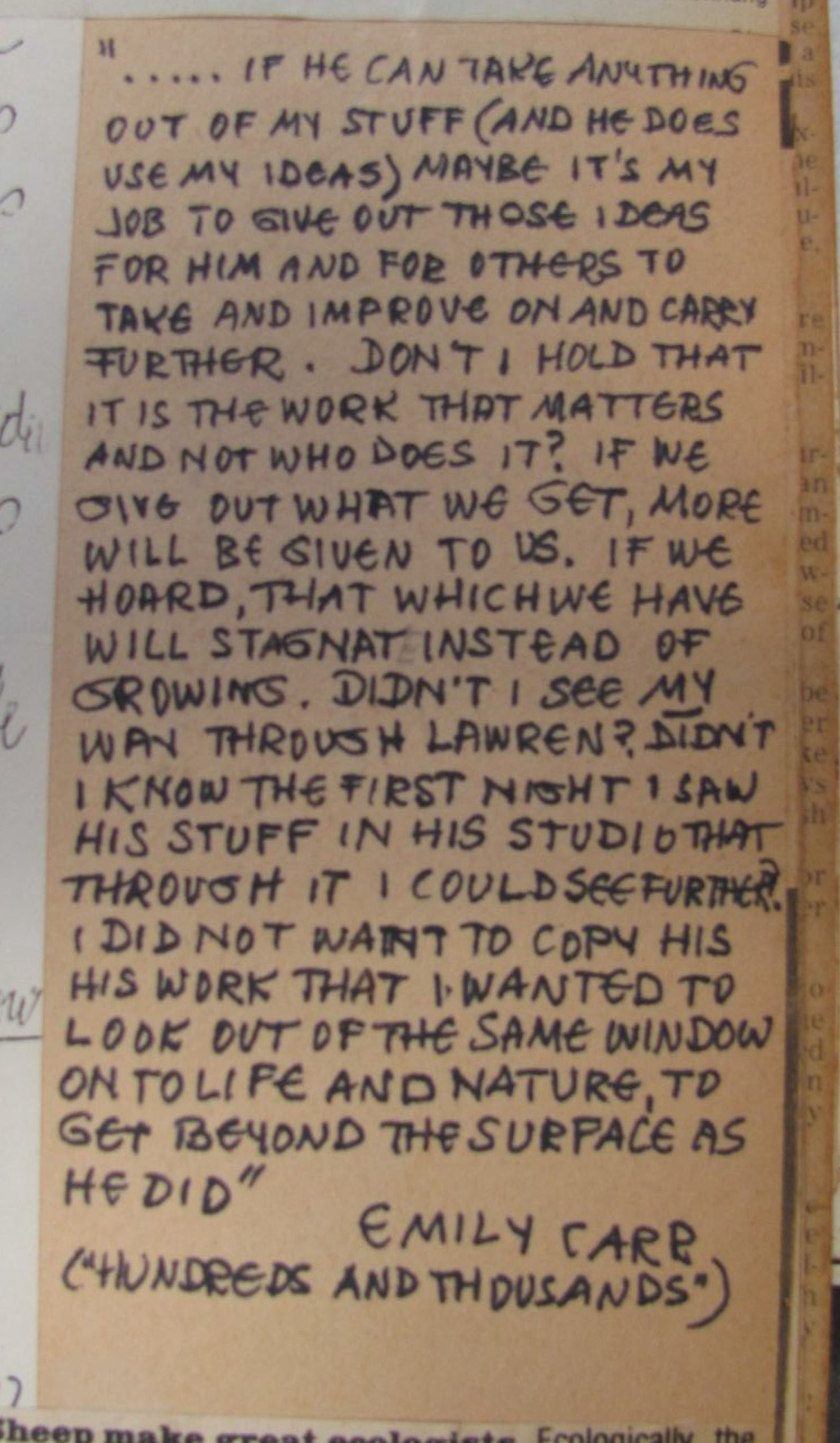 Image of a passage copied (1977) in EZ's handwriting, from Hundreds and Thousands (1966) by Canadian artist Emily Carr. Near the close of this episode, Dr. Lilly provides a wider context for this passage, based on her wider reading of the text.