Episode 232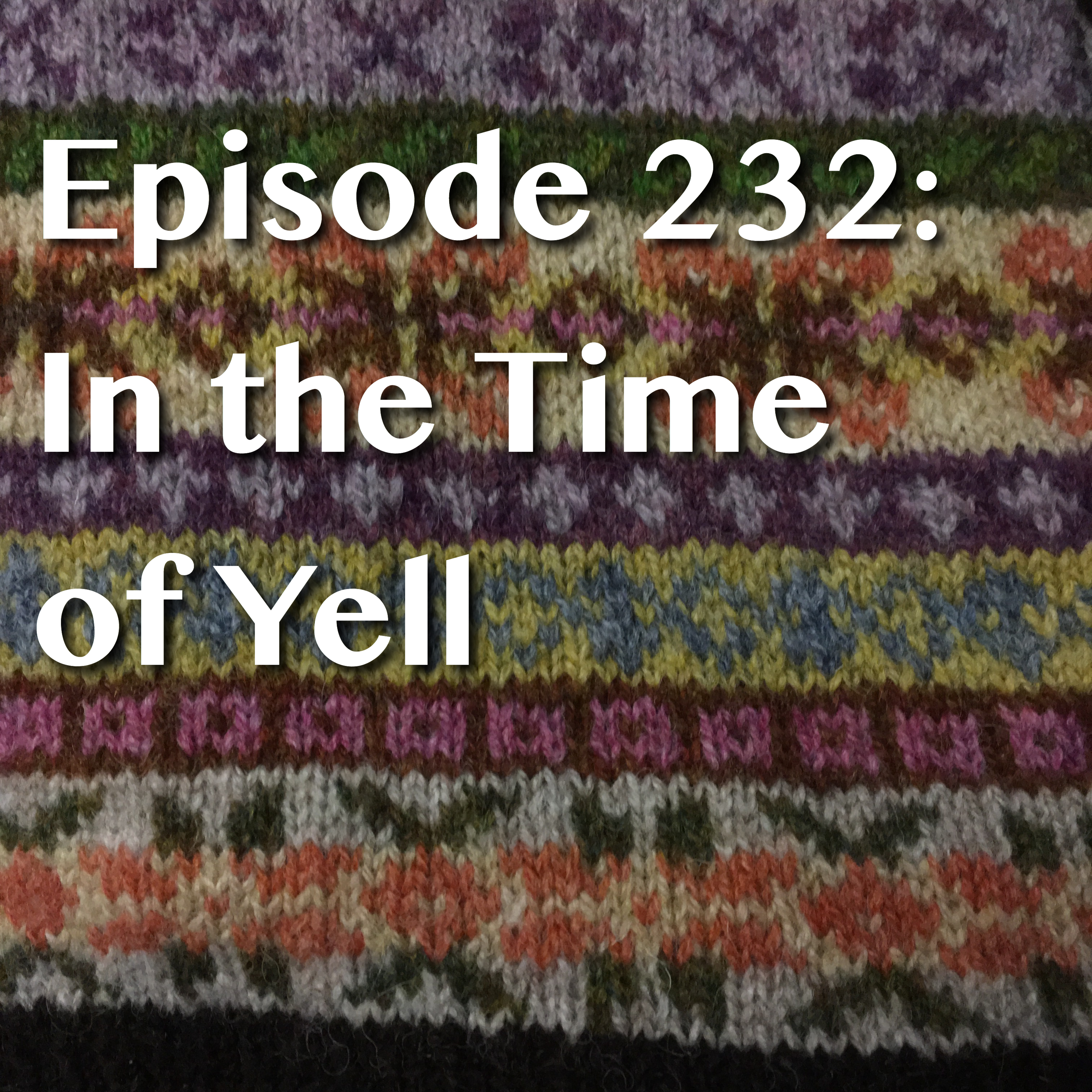 The Forest Floor sock pattern will be available for purchase on Friday, October 4th.  Check out the beautiful versions of this design knit by my test knitters.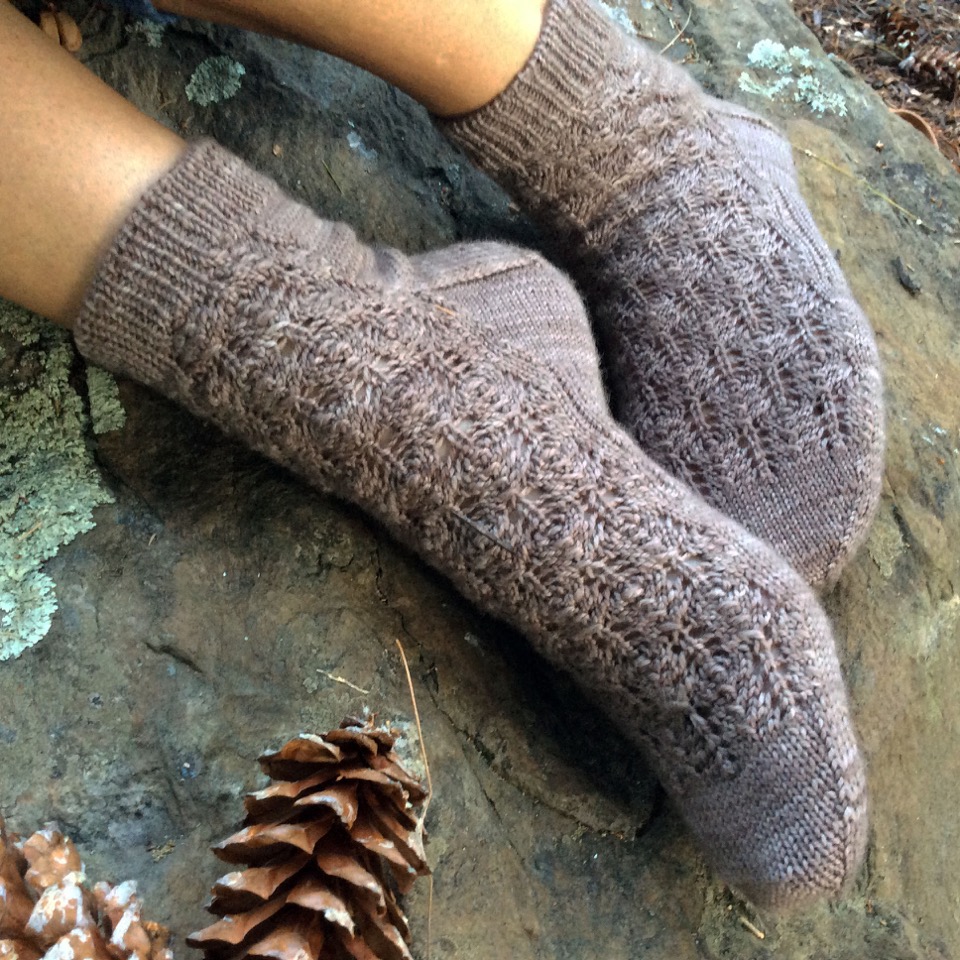 Receive a $2 discount on any of my sock patterns when you use the code "socktober19" at checkout.  I pledge to contribute one dollar from each sock pattern sold in October to SoulFire Farm.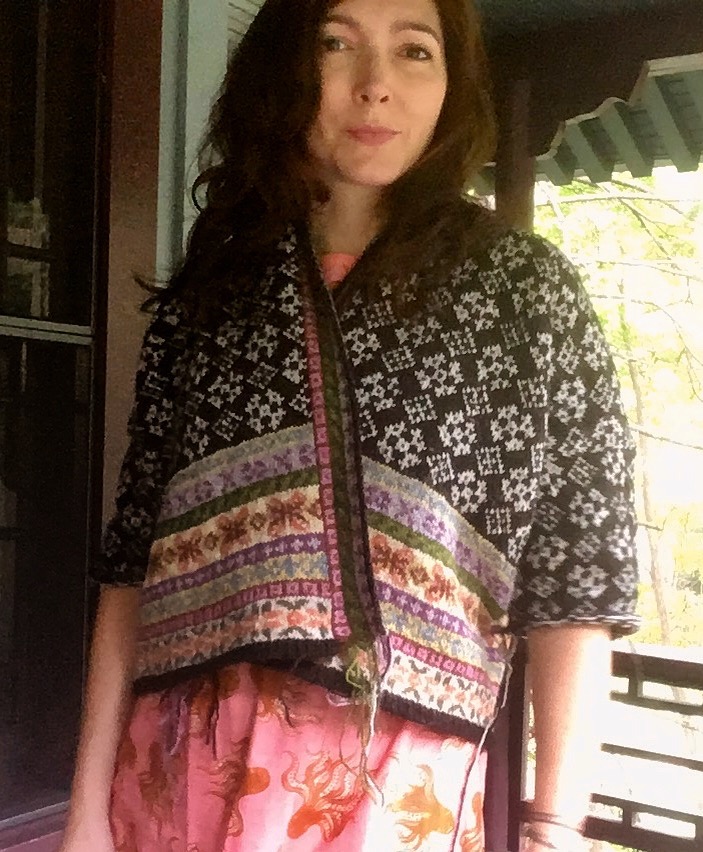 Post-steek try-on of Yell.  You can see from this photo how much weaving in of ends there was to do!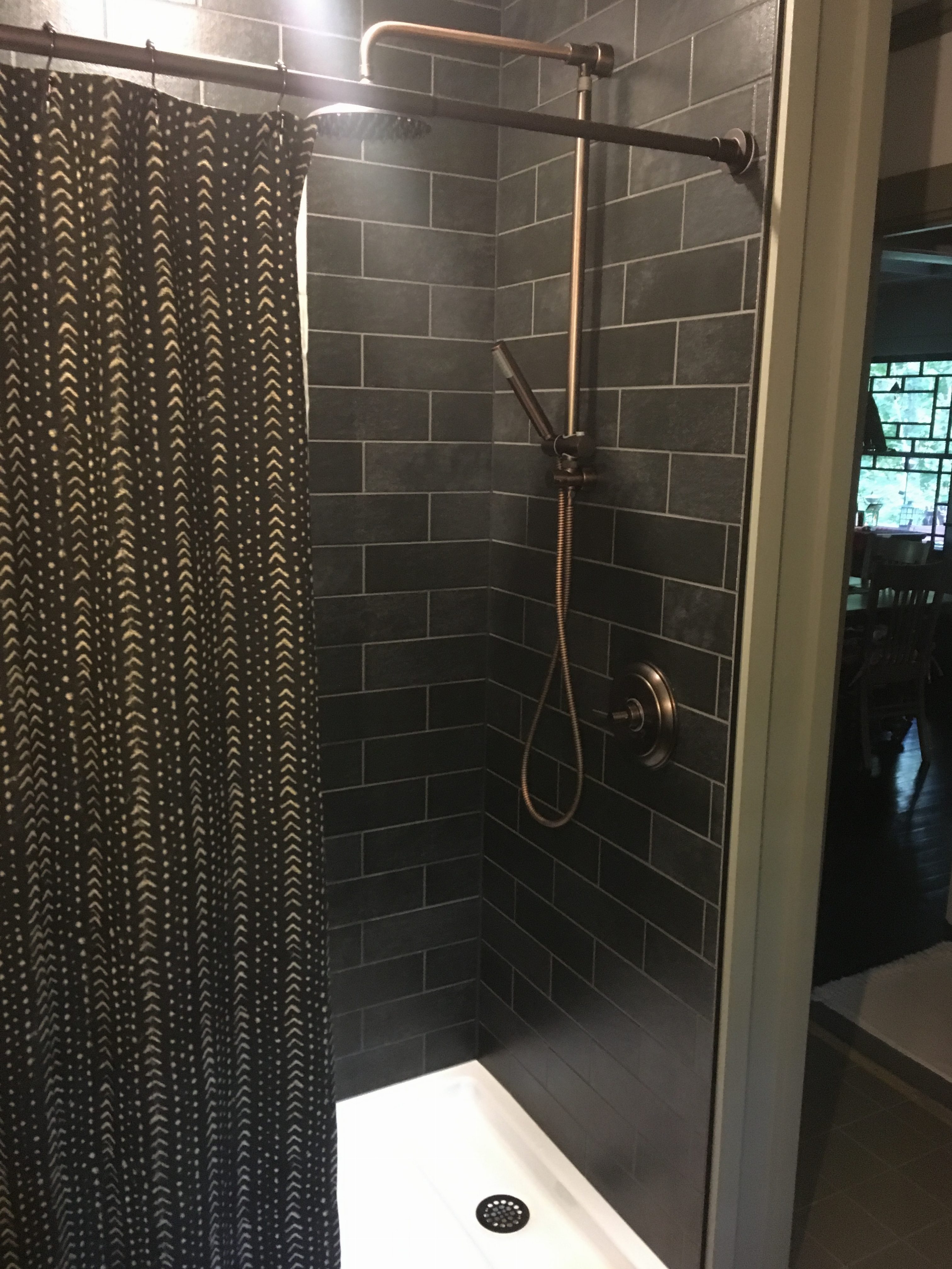 My me-made shower curtain turned out great. For some befores and afters of the bathroom renovation project, check out this IG post. Thank you to everyone who congratulated Samuel and me on our hard work.
---
Off the Shelf
"Flan" by Martín Espada