Episode 214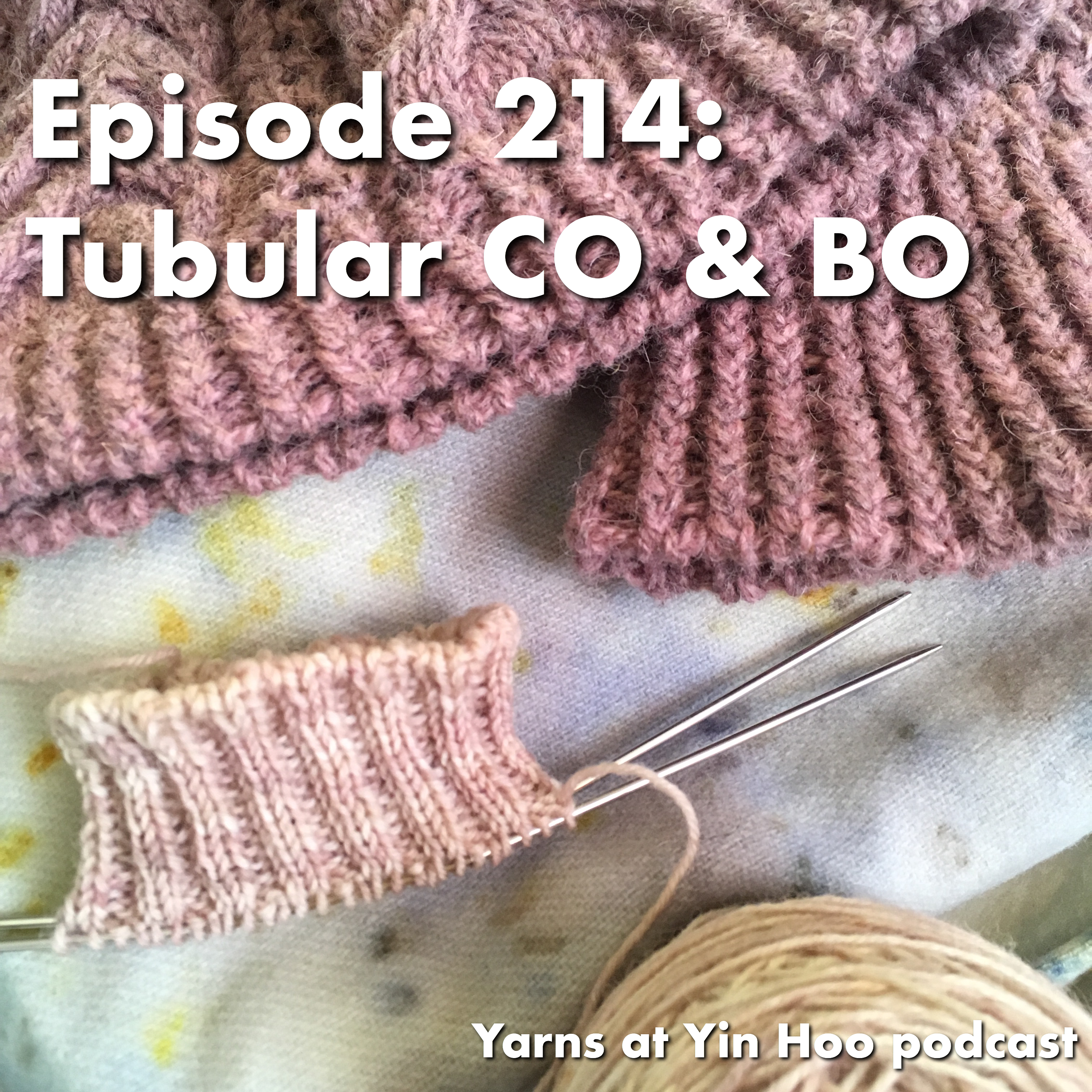 Happy New Year!  In this episode, I share an update on recent projects, and respond to prairiepoet's question about the tubular cast on and bind off that I have referenced so frequently over the past few years.  It has really become a favorite set of techniques.  If you haven't yet tried them, I hope that this episode provides some inspiration and encouragement.  I also hope that knitters experienced with these techniques will share some of their tips and suggestions on the episode thread in our YAYH group on Ravelry.
---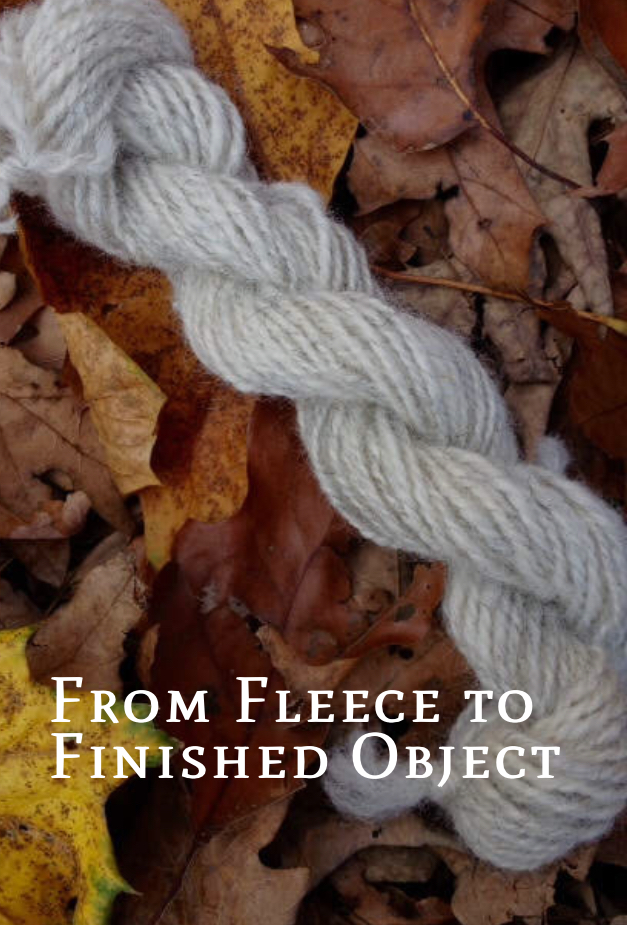 A new four-session series begins on February 2nd at Hope's Favorite Things in Richmond, PA.  Send me a PM if you have questions about this course, or call Hope's shop to sign up!
---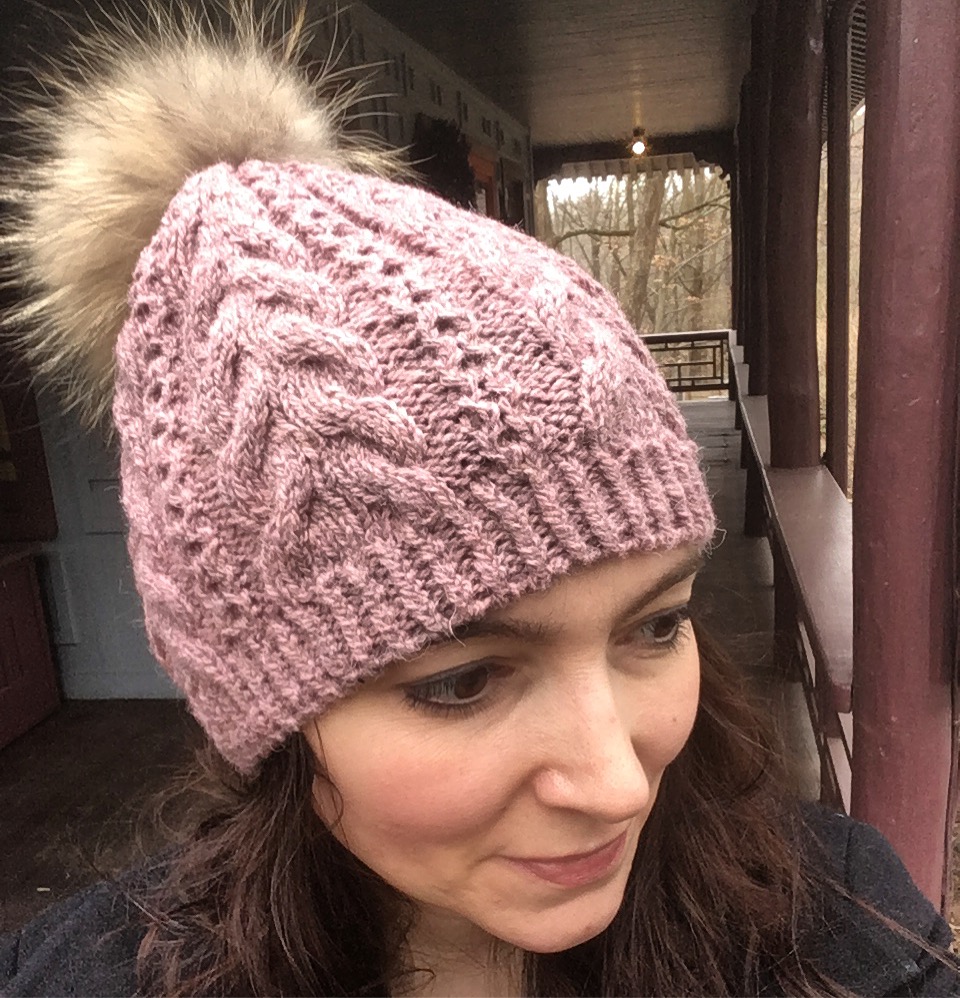 I completed the Wood Hollow Hat & Mittens set designed by Kirsten Kapur and I am just in love with these warm woolies for the cold weather.  Knit in Blacker Yarns TOR from The Woolly Thistle and topped with a fur pompom from Hope's Favorite Things. I began this hat with a tubular cast on on US 3 needles; when I joined to knit in the round, I shifted to US 4 needles and worked a twisted rib.
---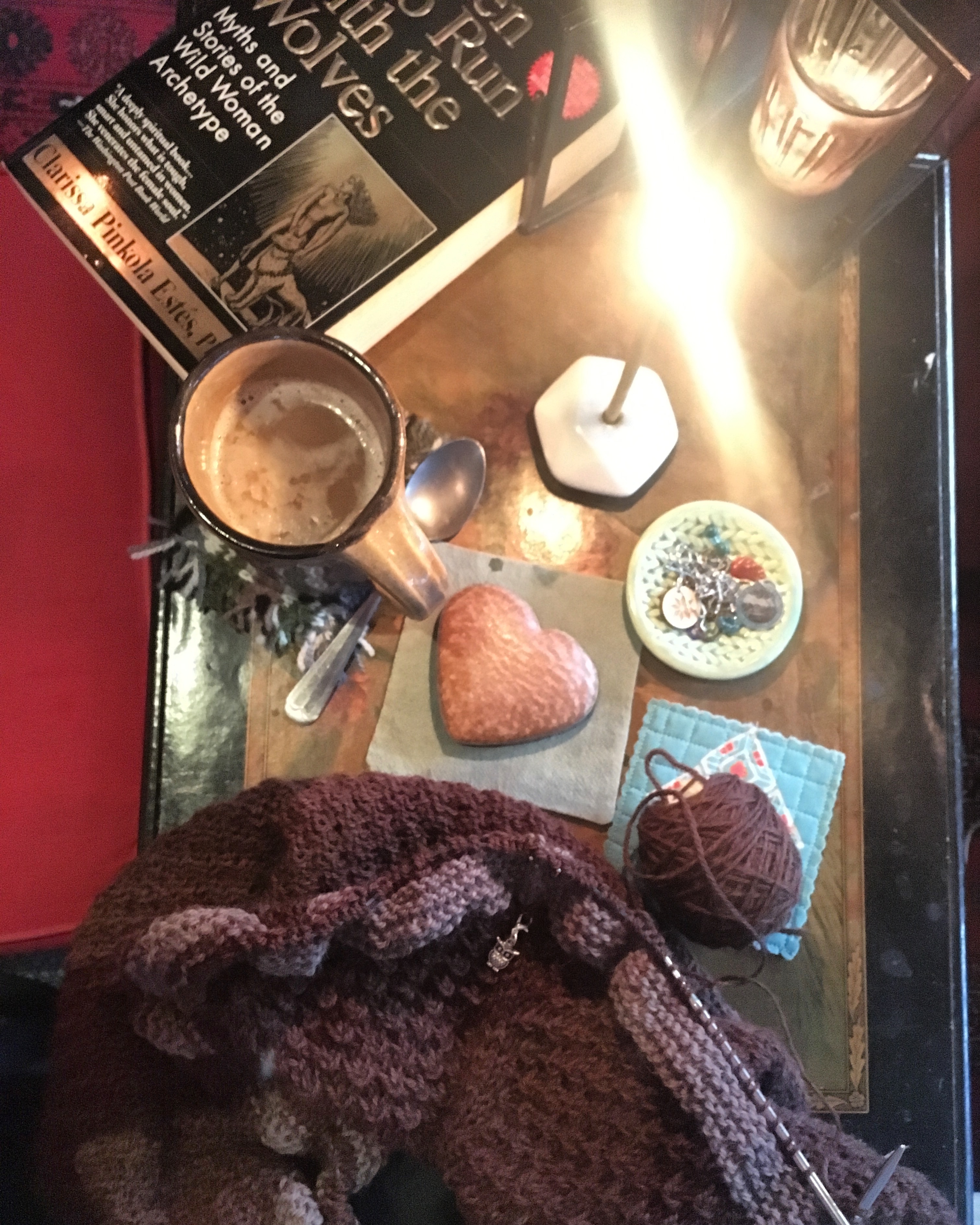 Working the Hedgewitch Shawl along with so many wonderful knitters has been one of the joys of my holiday season.  With only the border left to knit, I feel confident that I will complete this project by January's Wolf Moon.
---
TUBULAR CAST ON and BIND OFF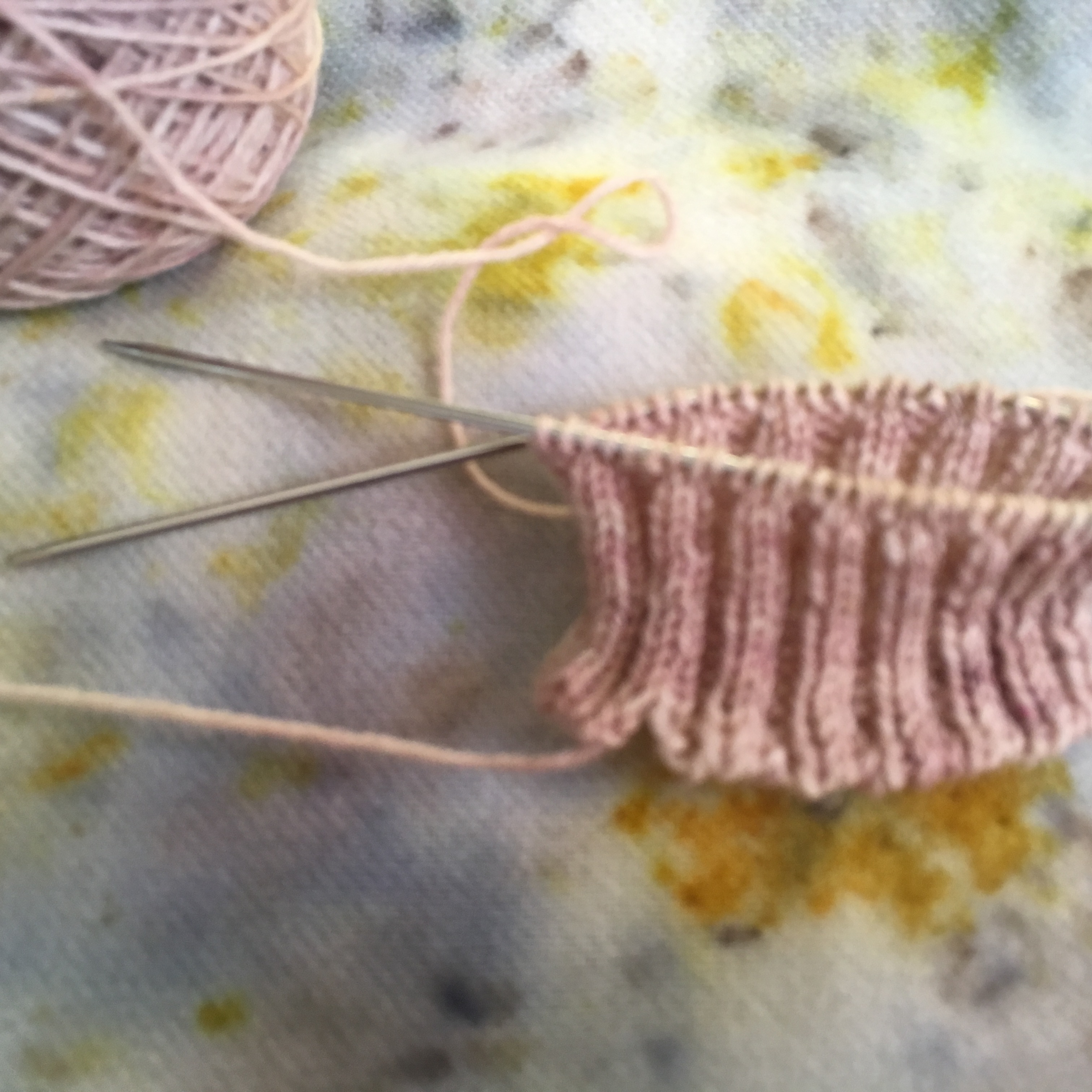 The tubular cast on method I use requires knitting the piece flat for the first few rows, then joining in the round.  This results in a gap, as you can see in this photo of my sock cuff.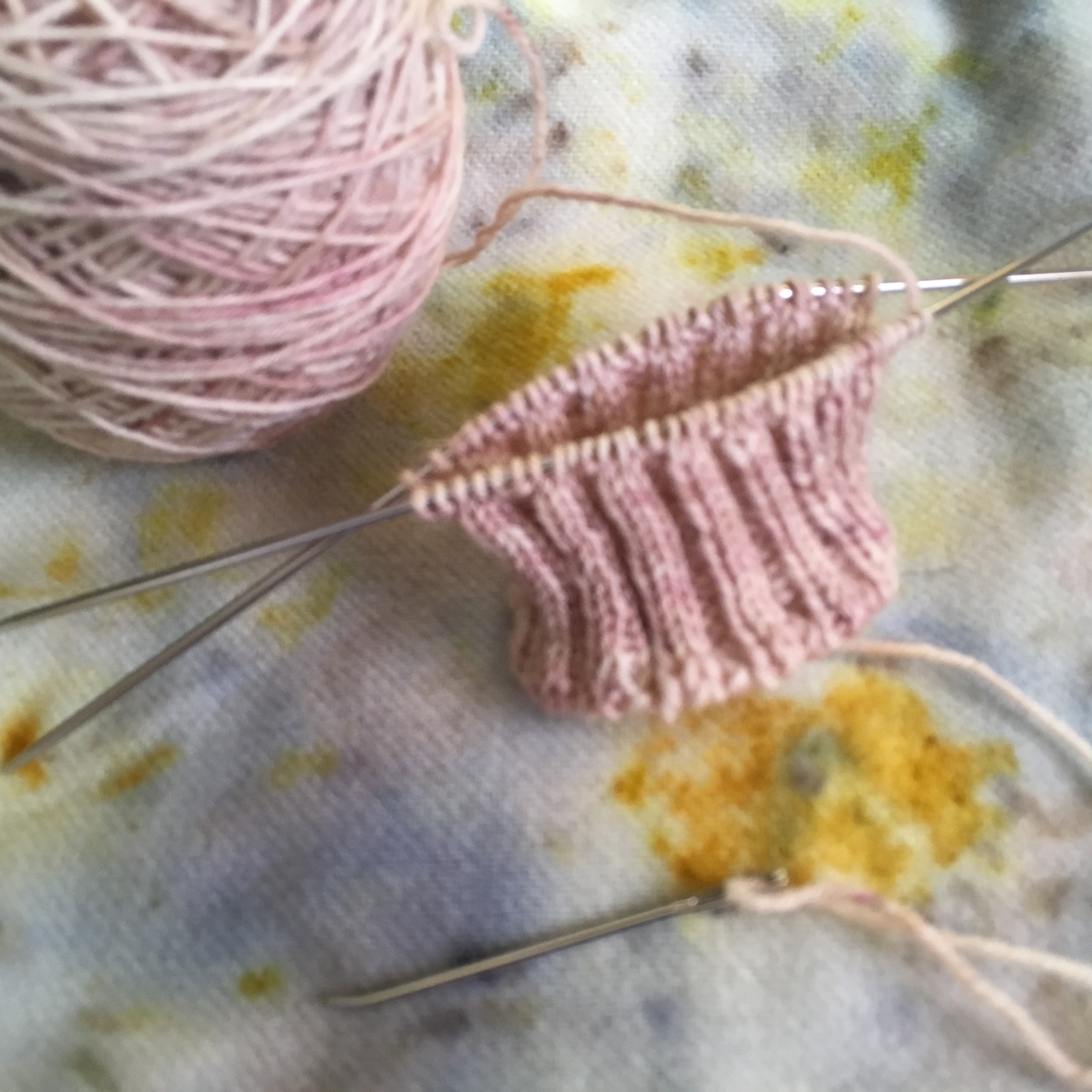 Use the tail of your long-tail tubular cast on to seam up the gap.