Episode 178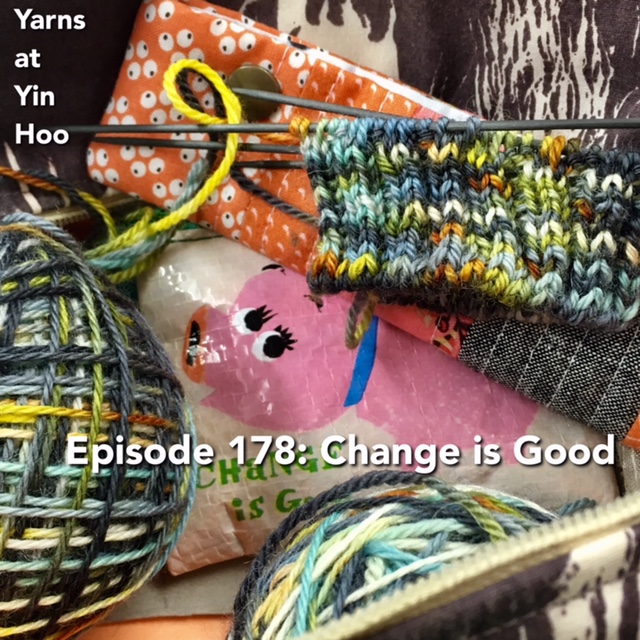 One of my little notions pouches features this cute pig and the the mantra "Change is Good" — a nice sentiment for the start of the new school year and the return of structure to my days. This episode includes discussion of sock patterns and needles, a few things I neglected to mention about features of a knitted dress in the previous episode, sewing projects, and a poem that combines bees and embroidery.  Winners of the Clark socks pattern giveaway are announced at the top of the episode.
---
The Front Porch
S'MORES: Collywobbles socks with a riverbed gusset in Fibernymph Dyeworks' S'mores Swirl colorway
ECLIPSE: Vanilla is the New Black socks in Socks that Rock 100% BFL yarn in the Total Eclipse of the Sun colorway
---
On the Needles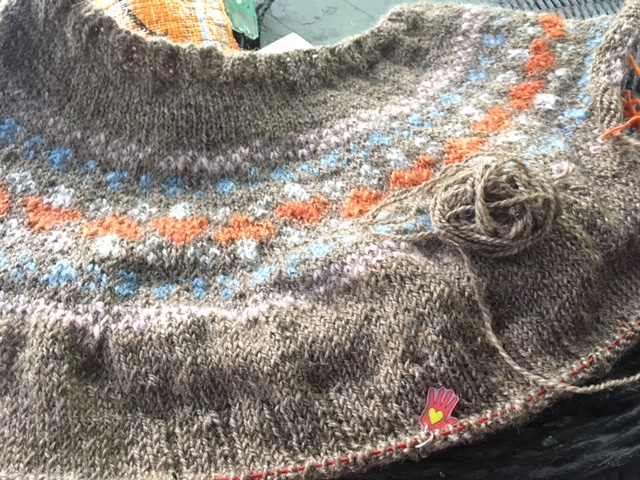 ---
And Sew Forth
Dahlia dress by Colette patterns
---
Off The Shelf
                                                                  I think
the bees have learned to embroider,
to stitch the sky with warnings
untouched by smoke. Buzzing
is the sound of bees perforating the air,
as if pulling thread through over
and over, though the thread too is air.