Episode 160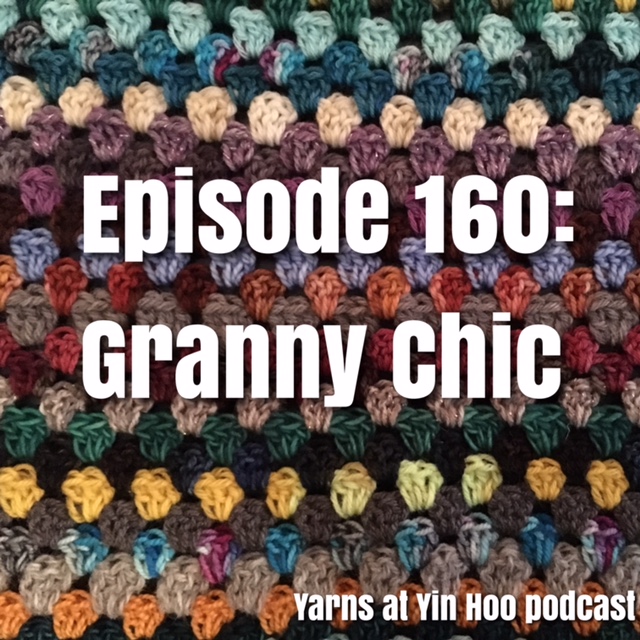 This episode includes the following segments: The Back Porch, The Front Porch, Ever-expanding Skill Set, And Sew Forth.
---
The Back Porch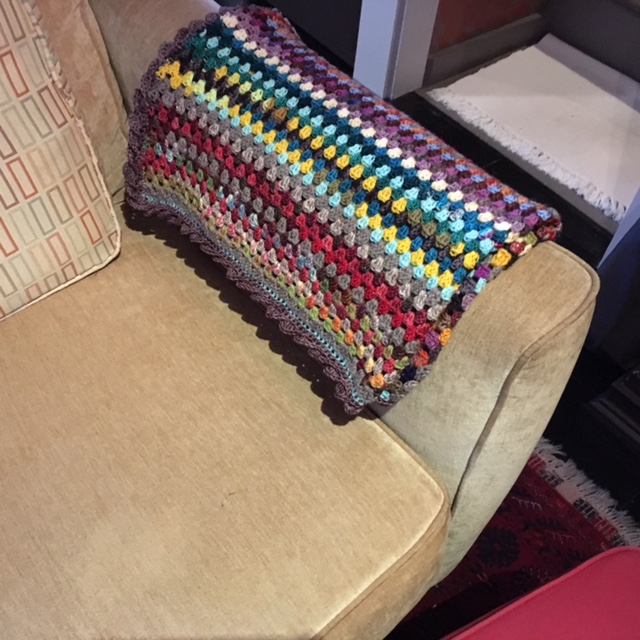 ---
The Front Porch
Summer Tops Make-along: Sew, Knit, Crochet — plan your projects and get inspiration on the Ravelry thread.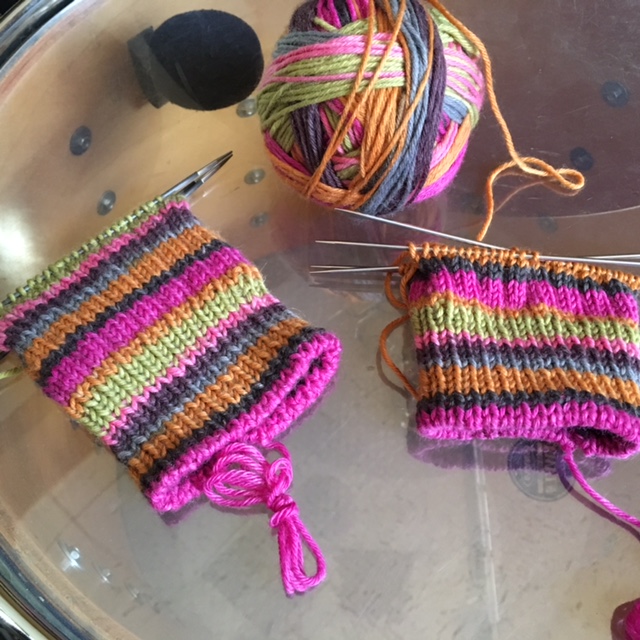 ---
Ever-expanding Skill Set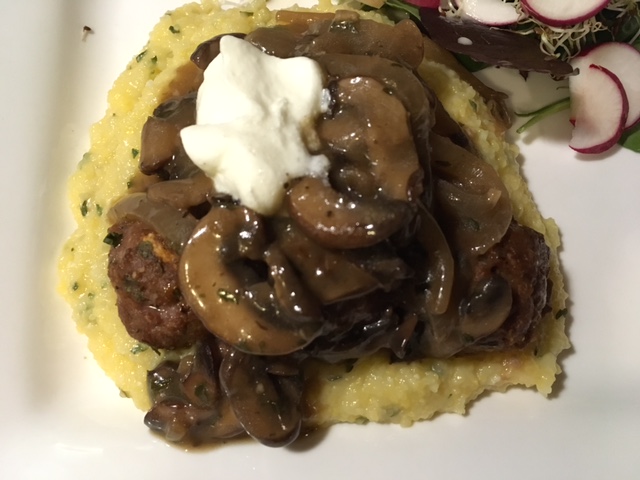 Mushroom Sauce
Mince one clove garlic and allow to mellow in a tablespoon lemon juice while completing the next step.
In a cast iron skillet, heat 2 tblsp oil and sauté 3 diced shallots (or half an onion) and two cartons of sliced mushrooms.  I add salt to this mixture to get the mushrooms to release their liquid.  After about ten minutes, add the garlic and be careful not to burn. Set this mixture aside in a separate bowl.
In same skillet, over low heat, whisk together 2 tblsp butter and 2 tblsp flour until you achieve the texture and color of caramel.  Add 1 – 1 1/2 cups of stock in a slow, steady stream.  Keep whisking and increase heat until mixture comes to a full, rolling boil.  Boil for one minute, then reduce heat and keep whisking as the entire mixture thickens.  Now you can add flavor (wine, miso paste, parsley, thyme, a few dribbles of cream). When mixture achieves desired thickness, add mushrooms. Taste for salt!
I finish my sauce with a tblsp or two of lemon juice and, for a lovely sheen, allow a tblsp of butter (or two) to melt into the sauce just before serving.
---
And Sew Forth
sewing patterns mentioned in this episode