Episode 150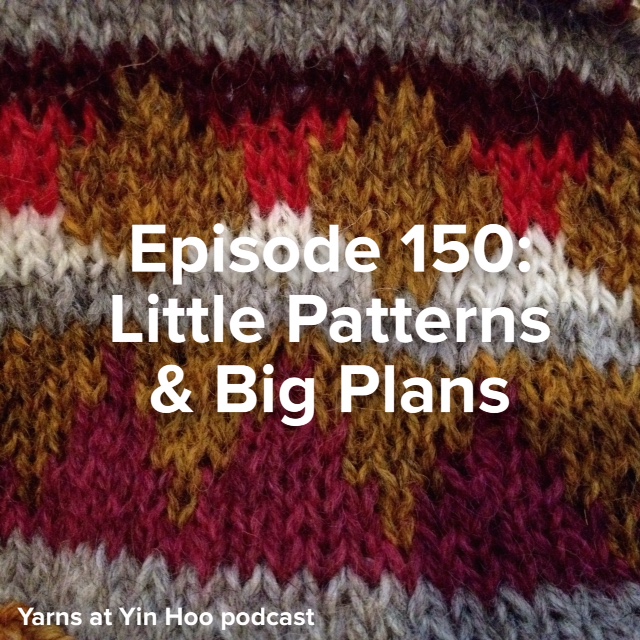 ---
Knit Local Getaway
Listen to Episode 149 for more information. For links and pricing, visit the getaway page. The lottery opened on January 1 and will remain open through January 15.
---
Taproot Make-along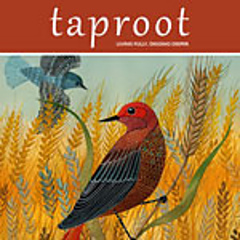 January 1 – March 1
any pattern, project or recipe from the HANDS section of Taproot, any issue
tag your IG posts #taprootmal
Ramblings blog with recipes
Journal Cowl by Beatrice Perron Dahlen
Ravelry thread and prizes
---
The Back Porch
Inspired by the Handspun Winter KAL hosted by Emily of Fibre Town, I've been knitting with my spindle-spun yarn over the holiday break.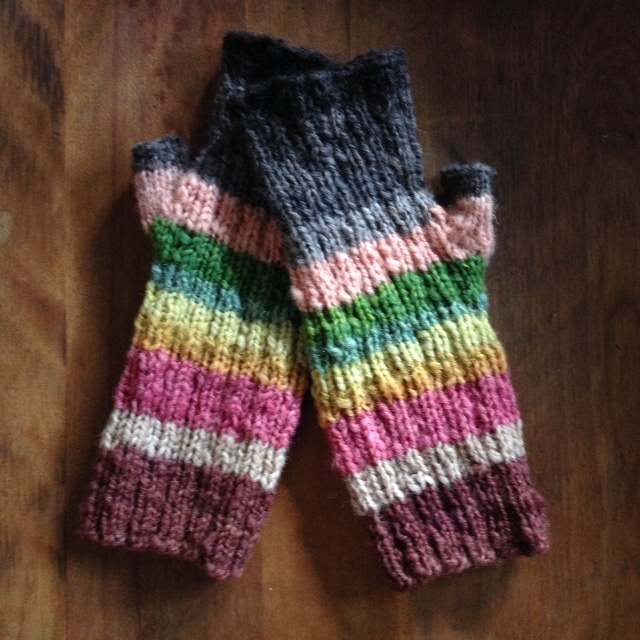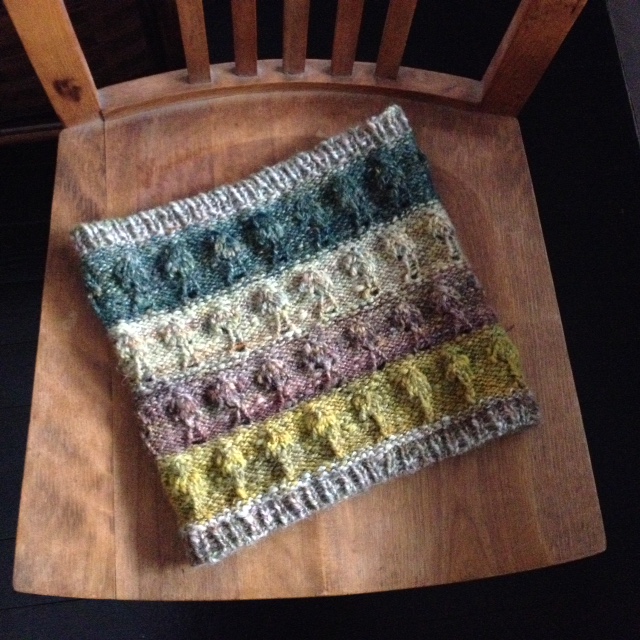 ---
The Front Porch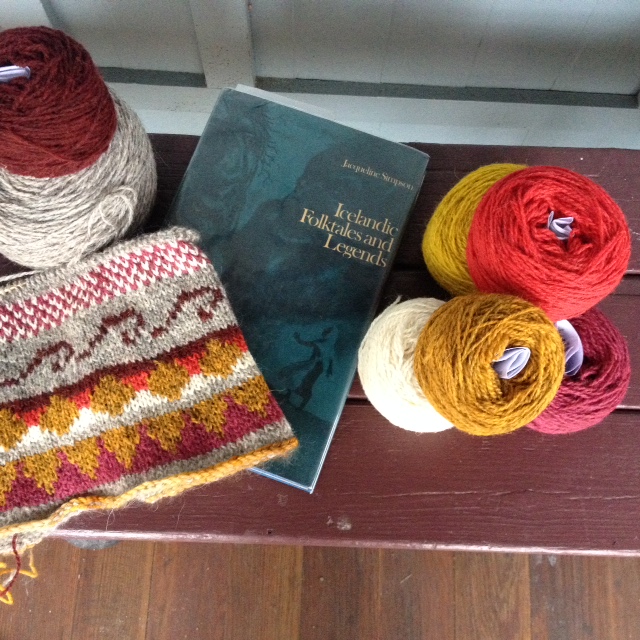 ---
Ever-expanding Skill Set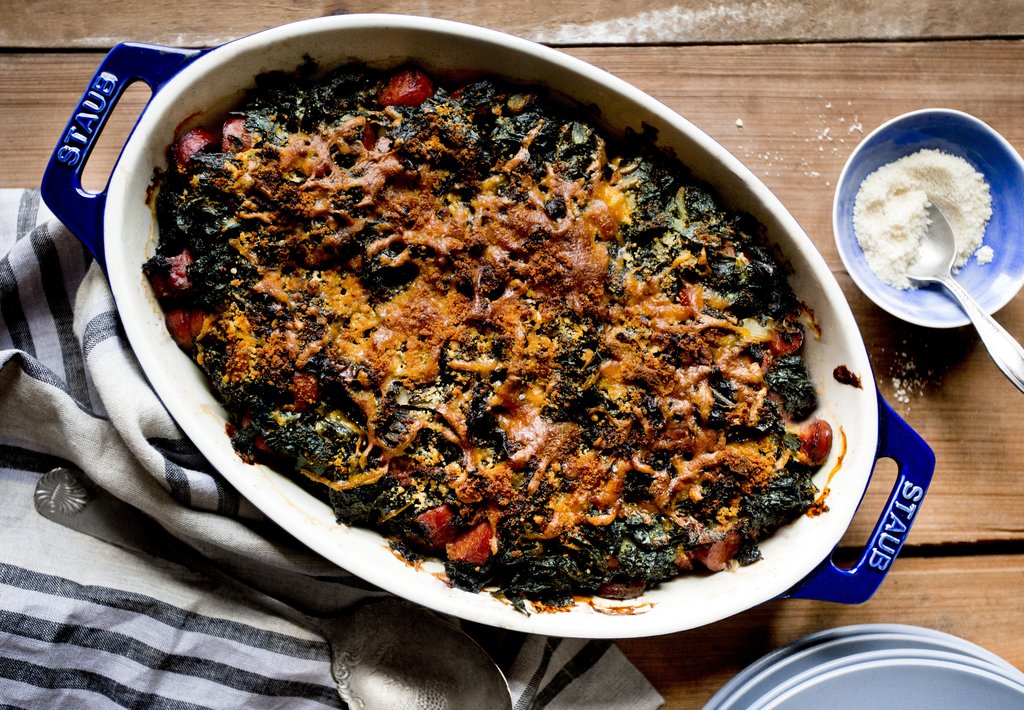 ---
Yin  Hoo Lobster Mac 'n Cheese 
I purchase lobster (1 1/2 lb.) at my local fish counter, which has a steaming service available. When I get home, I remove all of the meat from the tail, claws, and legs, and pitch shells into a stock pot filled with water as I go. A long time ago, I learned to use a rolling pin to extract the meat from the tiny legs.  Simply start at the claw end of each little leg, and roll toward the joint. The meat comes out in one long strip. Coarsely chop the lobster meat and set aside.
Make a quick stock by bringing the lobster shells (not the body — just discarded tail, claw and leg shells) to a boil in salted water, then simmer for about 20 minutes.
Heat oven to 350.
Generously butter a casserole dish.
Sauté one diced shallot and one minced clove garlic in oil or butter. Set aside.
In a medium saucepan, create a roux by whisking 2 tablespoons flour into 2 tablespoons melted butter. When the roux is thin and melted, gradually incorporate 1 1/2 cups whole milk and 1/2 cup half and half. Bring mixture to a boil, then turn down to a simmer, continuing to whisk vigorously until sauce has thickened.
Remove saucepan from heat and stir in 1 1/2 cups grated cheeses. I used a combination of gruyère, swiss, and chèvre. You can reduce the amount of cheese by combining with cream cheese. Stir in a teaspoon of Worcestershire sauce, some freshly grated nutmeg, salt, and cayenne pepper to taste.
Strain shells from stock and cook penne pasta until al dente in texture — 8-9 minutes. Before draining pasta, reserve at least one cup of the cooking liquid!
At the last minute (so the lobster doesn't get tough), add shallot mixture and lobster to the sauce. Toss pasta in sauce, then pour into baking dish.  Top with a mixture of grated parmesan and panko bread crumbs. Add stock as you think necessary and make sure that the casserole has enough liquid so that it doesn't dry out.
Bake for about 20 minutes, until the whole casserole is bubble and the topping is nicely browned.